The community appears to host nothing but houses, but more than 3,500 businesses are based in those stately homes
Apple, Yankee Candle Company, Google, Mattel, Amazon.com, Harley Davidson — all these companies have one thing in common: Each began as a home-based business.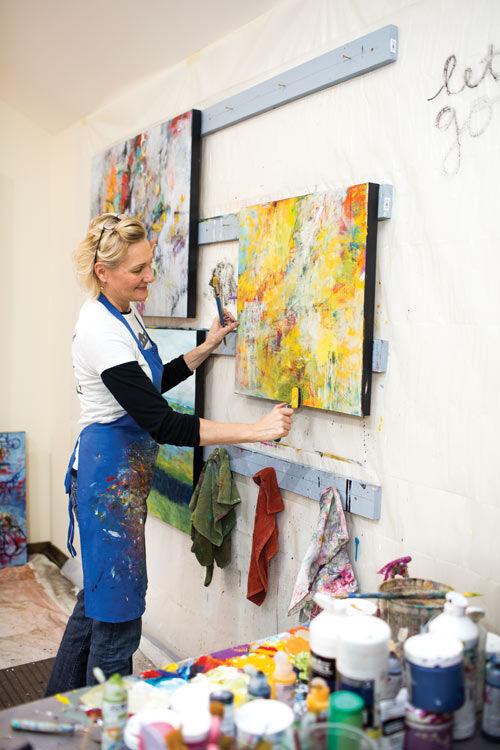 Home-based business owners conference at kitchen tables, turn garages and spare bedrooms into work or storage spaces, meet clients at Starbucks, sell wares online, and balance work and family under the same roof.
The Eastside is home to a plethora of businesses run from home, but in Sammamish, home-based businesses appear to be more norm than exception. The Sammamish Chamber of Commerce estimates there are between 3,500 and 4,000 home-based businesses in the 50,000-resident city.
"It really is the American dream," said Deb Sogge, executive director of the chamber. "Our home-based businesses are very eclectic and very interesting. We just have a lot of entrepreneurs here in Sammamish."
Sammamish's residential businesses include an Etsy store selling abstract paintings (Betty Krause Art) and an in-home wine cellar complete with tasting room (Fivash Cellars). Sogge said Sammamish's proximity to large tech companies means the city boasts a high population of college-educated, tech-savvy citizens (more than 70 percent of residents have at least a bachelor's degree), which contributes to the quality of Sammamish's home businesses.
"You would just be amazed at what you'll find here," Sogge said. "We have consultants with the tech industry, we have accountants, we have lawyers, we have an importer/exporter, and we have a person that creates educational toys and games."
No matter the type of business, once an individual decides to operate out of a home, one of the first stops should be City Hall. At Sammamish, senior planner Evan Maxim helps guide new home-business owners through the red tape of local and state government.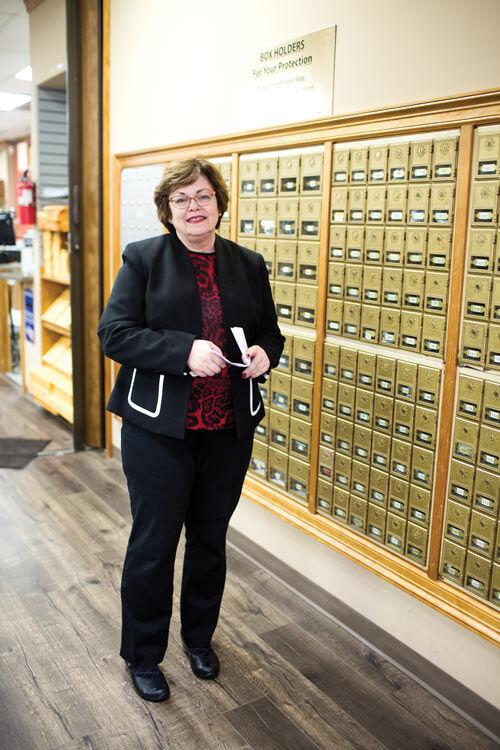 "If (business owners) have a question or concern, we will absolutely talk with them to try and address that," Maxim said. "I know that sometimes it may seem intimidating to talk to the city because it might seem like a bureaucratic mess, but the goal is to work together so that everyone is satisfied at the end of the day."
Maxim and his cohorts guide entrepreneurs through the licensing process, and they determine how a particular business will mesh with its neighbors. Type 1 businesses, for example, are quiet offices that don't handle a steady stream of client traffic, so they don't need special accommodations. On the other hand, Type 2 businesses — which might have regular deliveries by truck, produce products with an odor, have a lot of customer foot traffic, or lack adequate parking for employees —require a conditional use permit, according to Maxim.
"A conditional use permit is one that solicits public comment," Maxim said. "We notify property owners within 500 feet of the business owner's property, we have a public comment period of 21 days, and we focus on compatibility between the proposed home business and the neighborhood."
Maxim says once licenses and permits are in place, business owners can move forward with their endeavors. But he still encourages them to make their home appear as much like a home as possible.
"If you were to drive by the house it would just look like someone is at home," Maxim said of the ideal home-business façade. "It's not really visible from the street that there is a business inside. That is what we try to encourage."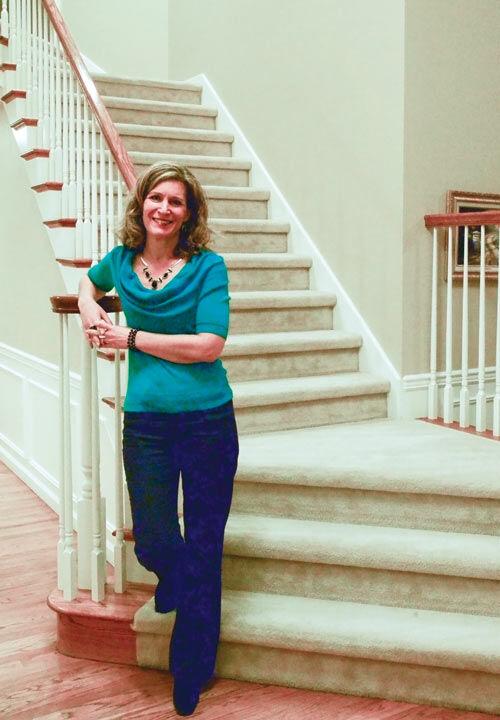 When it comes to taxes, business owners in Sammamish get a bit of a break. Since Washington state does not have an income tax, most cities impose a business and occupation tax. Sammamish does not have this tax.
Sogge says the nearby Microsoft campus plays a large role in the number of home-based businesses in her city. "We have a lot of Microsoft employees living here in Sammamish," she said. "Often both spouses work at Microsoft, and one spouse will retire to start their own business. Then in a lot of cases when the business grows, the other spouse will retire as well to join the new business."
Parenthood is another factor that contributes to a high rate of home businesses in Sammamish, a city rife with young families. Many business owners, like Debbie Rosemont, professional organizer and owner of Simply Placed, leave Seattle's corporate jungle behind to stay home with their children.
"By the time I left corporate America, I had two young kids and I selfishly wanted to be more in control of my schedule, my destiny," Rosemont said. "I could also be the mom I hoped to be. I wanted to volunteer in the classroom and be involved in their lives, especially when they were little and needed more of my time."
Gazala Uradnik, owner of GFS Fund Development, also started her business — which plans strategic fundraising events for nonprofits — while she was a stay-at-home mom.
"When (the spare room in my home) became my office, I would initially keep the doors closed, especially during the summer when the kids were home," said Uradnik. "Now that they are all teenagers, I think they like it, and I think it is really good for them to see entrepreneurship like this."
Susan Huenefeld, owner of gift-basket store Accents et cetera, moved her shop from a Redmond commercial space to a home-based shop in Sammamish in 2009 when her autistic son aged out of afterschool care.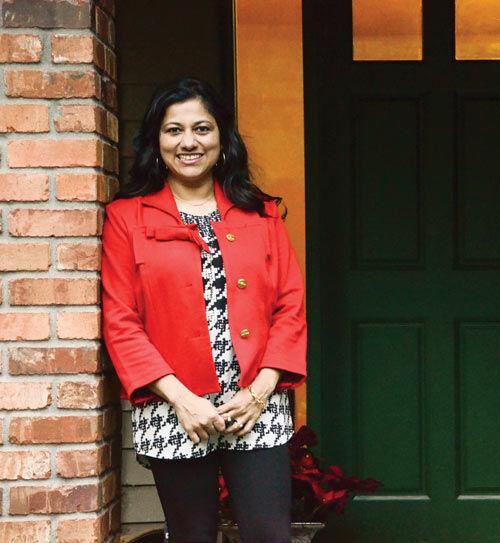 "I needed something super flexible, and it's been great for that," Huenefeld said. "Now (my son) has graduated from high school, and he can just hang out. He comes in when he needs to, and I can still work."
Home businesses aren't just attractive to young families. Abstract painter Betty Krause, for example, spent more than 25 years as a manager in the customer service field before retiring and starting her own home-based business.
"If I had given myself the opportunity I would have liked to create art at an earlier age instead of in my 50s," Krause said. "But, looking back, I would have to say that the timing was right. I was at a place where I could welcome more creativity and have room to make it a part of my daily life."
Home-based businesses after retirement can be an opportunity to pursue new, creative careers that may not have been possible earlier in professional life. Additionally, many of these businesses offer older couples the opportunity to work together for the first time in their relationship.
"My husband, especially, has been my cheerleader and sounding board," Krause said. "He recently partnered with me by building floating frames for my canvases. The frames are a big hit and really make my art stand out."
There are other perks to owning a home-based business in addition to being closer to family members. Who wouldn't want to avoid a sluggish I-405 commute early in the morning, for example, or live with the realization that you forgot your lunch at home … again?
"For me, flexibility is the best part," Uradnik said. "I can start working in my pajamas as soon as the kids are out the door. I can just set my own hours."
A home office can be far more tranquil than a cubicle, too. "I just love these trees on my property," Huenefeld said. "We're right here on a main street but we're also in the woods. Every day we see deer, fox, and rabbits right outside our door. I love looking up from my work and seeing that."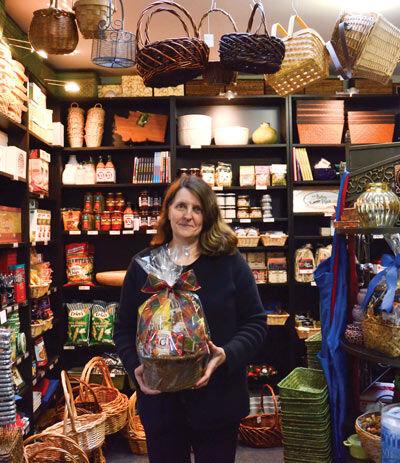 As is often the case with small businesses, a residential home base is often the cheapest. "I think in this area it's common to have a home office or an extra bedroom that could be an office, so when you're already paying for the home and you don't have the overhead of an outside office space, it's fantastic. It's a way to keep expenses down," Rosemont said.
For all the good, home-based business owners say, there are a few drawbacks.
"The biggest challenge is that there isn't anyone holding me accountable," Uradnik said. "So I have to be very disciplined, very organized, because I still have to work my full eight hours and keep everything going."
"There's a reason the store is completely sealed off from my house," Huenefeld said. "During the holidays and busy times of the year my house is basically just storage for gift baskets waiting for their delivery day to come around."
Sammamish itself has a few amenities that benefit home business owners. Sogge says that the local Mecca for home-business professionals is the mailbox and printing shop Mail Post & Copies, on 228th Avenue Northeast. Not far from Mail Post, a Japanese developer is building 75 townhouses, some of which will couple ground-floor retail or office space with a living space above, a layout tailor-made for a Sammamish home entrepreneur.
Many home business owners believe that the number of residential businesses in Sammamish will only grow with time. "There are a lot of the big companies that are starting to offer options for telecommuting, so I think that trend of working from home in general is growing," Uradnik said. "I think that is something that people are being drawn to, and it might open the door for entrepreneurs in that same setting."
Huenefeld said home businesses are ingrained in the ethos of startup hubs like the Seattle area. "It cracks me up when people say that home businesses are something really revolutionary because it's really just old school, from back in the days before the industrial revolution," she said. "It's so old school that people don't even realize that its old school. I really do think there is going to be a shift, and more people are going to do this."
This article originally appeared in the February 2016 issue of 425 Business.