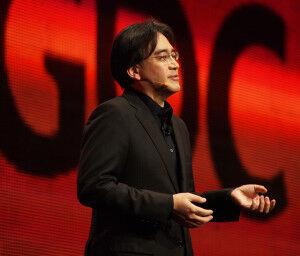 Had his health allowed, Satoru Iwata would have bookended Nintendo's modern era. Throughout the 1980s and 1990s, Iwata was a programmer with HAL Laboratory, the game developer that churned out many of Nintendo's most famous titles, and played roles in releasing games for the Kirby and Pokemon franchises. In 2013, Iwata became CEO of Nintendo of America and was to oversee the company's foray into mobile gaming and, possibly, virtual reality.
Iwata won't see the latter efforts play out. The company announced that Iwata, the game's first leader outside the founding Yamauchi family, died Saturday from a bile duct growth. Iwata was 55.
His death comes at a potentially tumultuous period at Nintendo. The company long has bucked the trend of developing games designed for smartphones and tablets, opting instead to focus on enhancing its famous franchises such as Super Mario Bros. and Donkey Kong, which are played on Nintendo platforms.
Nintendo is branching out, though. It announced in March a partnership with Japanese developer DeNA to build mobile games based on Nintendo's flagship brands, and launched the successful Amiibo line of interactive toys, an idea of Iwata's.
"In the digital world, content has the tendency to lose value, especially on smart devices," Iwata told Time magazine. "We finally found solutions to the problem. We will not merely port games developed for our dedicated systems to smart devices just as they are — we will develop brand new software which perfectly matches the play style and control mechanisms of smart devices."
Nevertheless, Iwata remained firmly committed to family-friendly console games, even though the Wii U console has been a dud. Iwata wanted mobile games to drive console traffic, and had said that many console and PC games are far too complicated. "Video games are meant to be one thing — fun. Fun for everyone," he said at the 2006 Game Developers Conference.
Iwata, born Dec. 6, 1959, was well-respected in the video game community for his combination of business acumen and game-development knowledge. Iwata left HAL for Nintendo in 2000, and was named the company's president in 2002. He was named CEO in 2013, replacing Hiroshi Yamauchi after a 53-year tenure.