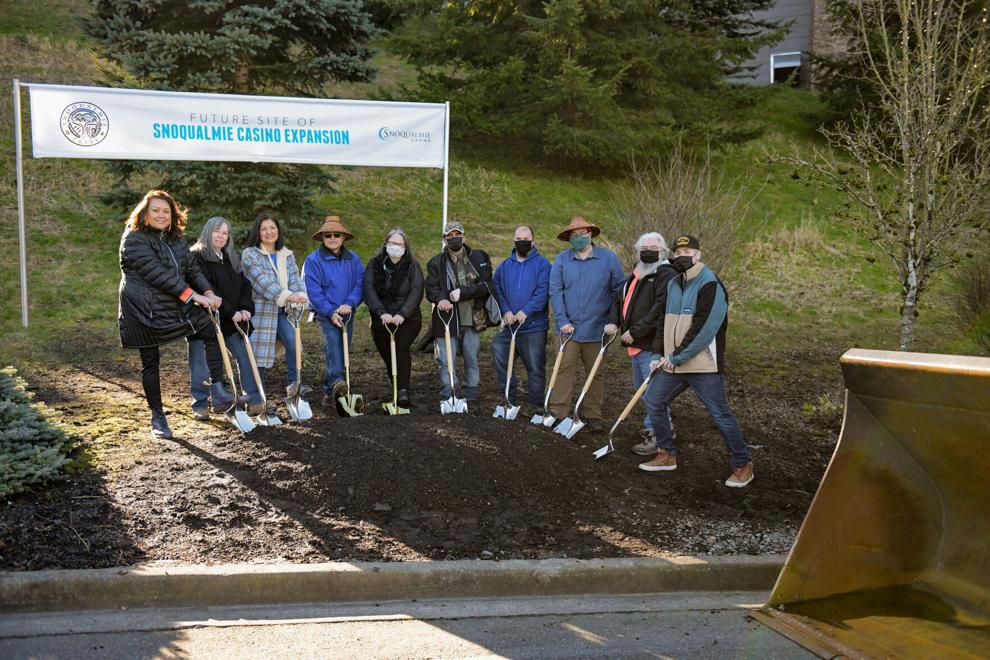 The Snoqualmie Tribe announced that its Snoqualmie Casino is expanding with a new hotel, larger casino, spa, 2,000-seat entertainment and convention center, parking structure, and two restaurants — with a third to open later.
Work is scheduled to conclude in late 2024, according to an announcement from the tribe.
The hotel will have 215 rooms and the casino will expand by 11,000 square feet.
The tribe said it's committed to hiring local contractors for the project. An estimated 500 new job opportunities will come to the region from construction through completion, the tribe's news release said. 
The project will include subtle details inspired by Snoqualmie culture, from the modern slant roof hotel design representing the longhouses of the Snoqualmie Tribe's ancestors to artwork placed throughout the resort.
"Through the hard work and resilience of our elders, the Snoqualmie Tribe regained its recognition in 1999. With our sovereignty recognized, we have continued to strengthen and preserve our cultural traditions, protecting our sacred places, healing our ancestral lands, and establishing enterprises that allow our tribe to provide our families with education, health care, and housing while also giving back to the community," Snoqualmie Tribe chairman Robert de los Angeles said in the release. "This next period of growth at the Snoqualmie Casino allows us to continue advancing those goals."
Tribal enterprises provide more than 1,700 jobs in the Snoqualmie Valley. The Snoqualmie Tribe also has donated more than $10 million to nonprofit organizations in Washington since 2010, the release said. The tribe's casino has about 1,700 slot machines, 55 table games, a sportsbook, and two restaurants.