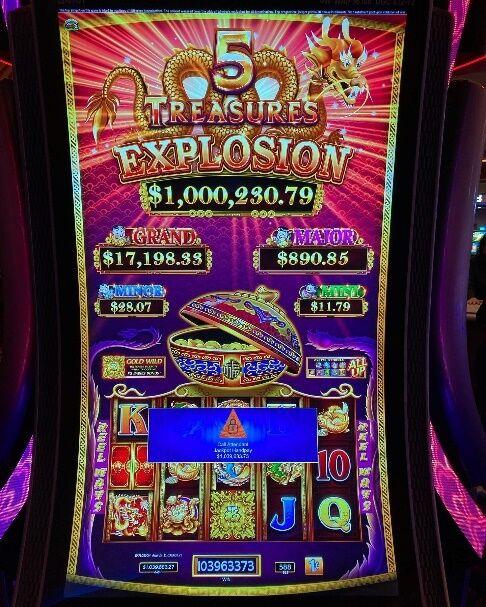 A Washington woman hit a slot machine jackpot of slightly more than $1 million at Snoqualmie Casino over Thanksgiving weekend.
The jackpot totaled $1,039,633.73, according to a news release from Light & Wonder, the Las Vegas-based maker of the 5 Treasures Explosion game on which the jackpot occurred. The winning combination came on the Million Degrees Progressive Link on a $5.88 bet, the company said.
Snoqualmie Casino congratulated its winning guest, who asked not to be named.
"We pride ourselves in offering a variety of different types of slot machines that provide our guests with different types of gaming experiences and winning opportunities," a casino spokesperson said via email, noting the jackpot was hit on Black Friday, Nov. 25.
Casino staff and guests helped the winner celebrate the payout when she hit the jackpot, according to a casino news release.
Over the past two weeks, players from Texas, Nevada, and Washington have each won jackpots up to $1.1 million on Light & Wonder games, the company said.