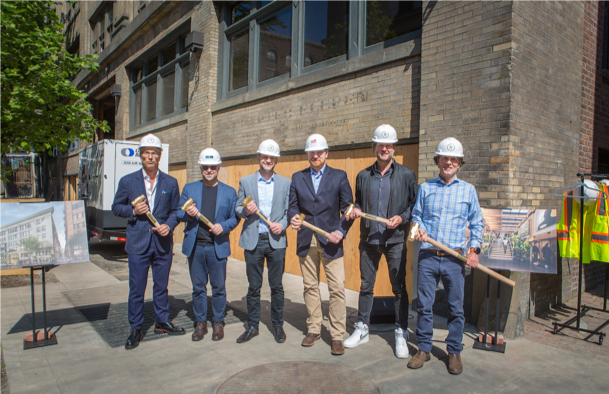 Seattle's Pioneer Square will soon be home to the second carbon-positive hotel in the country. Real estate development and property management company Urban Villages began construction on the project, the Hotel Westland, this week.
The luxury, 120-room hotel will modernize — while honoring and highlighting the character of — the original structure of a building that had been built in Pioneer Square in 1907. Urban Villages planners estimated that by revitalizing the building rather than constructing an entirely new structure, it will reduce the carbon footprint of the project by about 36%. 
Hotel Westland is anticipated to open in summer 2024, with Aparium Hotel Group leading operations. 
"The greenest building is one you don't have to build from the ground up," Grant McCargo, Urban Villages co-founder and chief executive officer, said in a release. "With adaptive reuse, we've modernized the building and honored its heritage, all while minimizing environmental impact."
Urban Villages defines carbon positive as a commitment to remove more carbon from the atmosphere than the calculated carbon footprint of a building throughout its life cycle.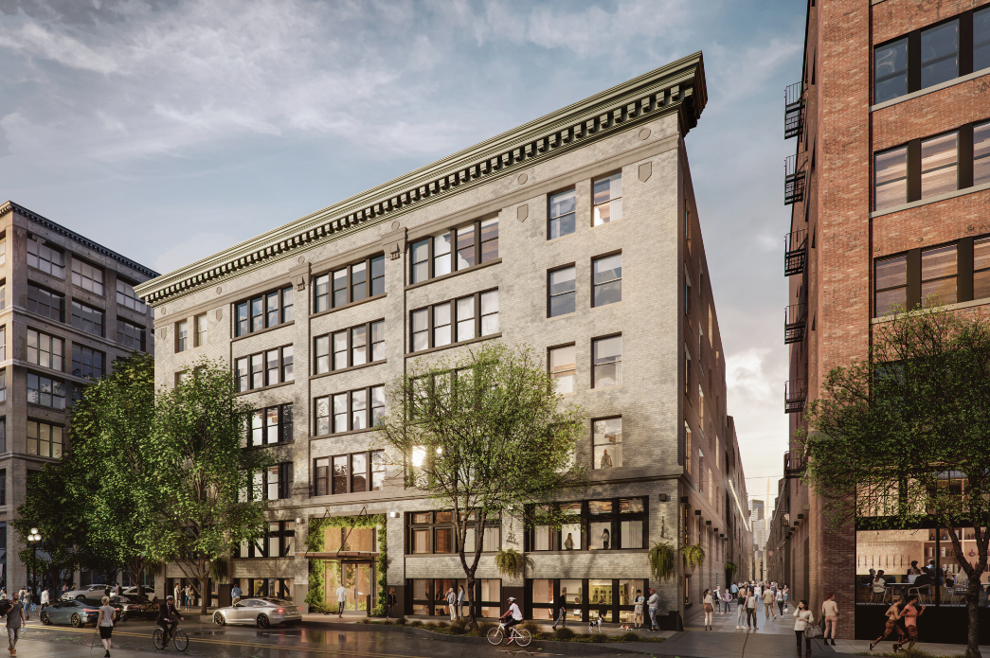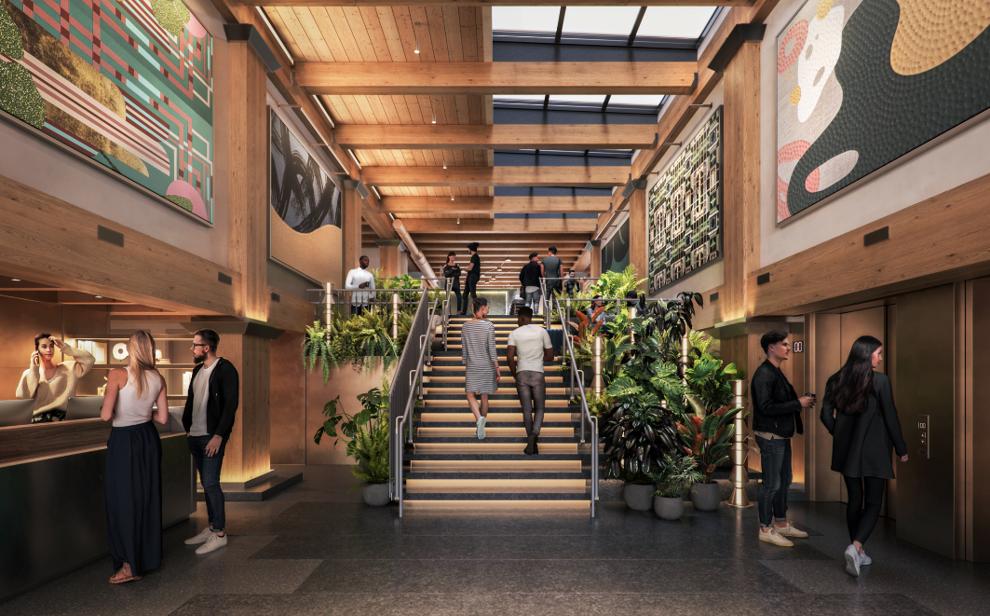 The boutique-style hotel will feature modern guest rooms and amenities including Pioneer Square's first rooftop bar, a restaurant, a penthouse hospitality suite, two meeting spaces, and a café.
Architectural firm The Miller Hull Partnership and interior design studio Curioso are working together on the project with a shared goal of "honoring the city's history and the authentic values of its inhabitants along with its surrounding waters and forests," the release said.
The building also will feature exposed beams and natural brick paired with warm textiles, patinated metals, and art made by Pacific Northwest craftspeople. Curioso-designed furniture and a color palette inspired by the Northern Cascades and Puget Sound will exist alongside the historic features to "provide an eclectic pairing of old and new," the release said.
Hotel Westland is a part of RailSpur, a carbon positive microdistrict in Seattle aiming to be among the U.S.'s most significant adaptive reuse developments. It comprises three historic buildings connected by alleyways.
"Hotel Westland is the embodiment of history, community, and preservation," Urban Villages president and partner Jon Buerge said in the release. "We started with an authentic appreciation for Pioneer Square as Seattle's most intact historic district and are creating an exciting new destination to dine, stay, and play that reflects its original charm. Our goal is that the new hotel, restaurant, and bar will add vibrancy and longevity, benefiting the community as well as our planet."