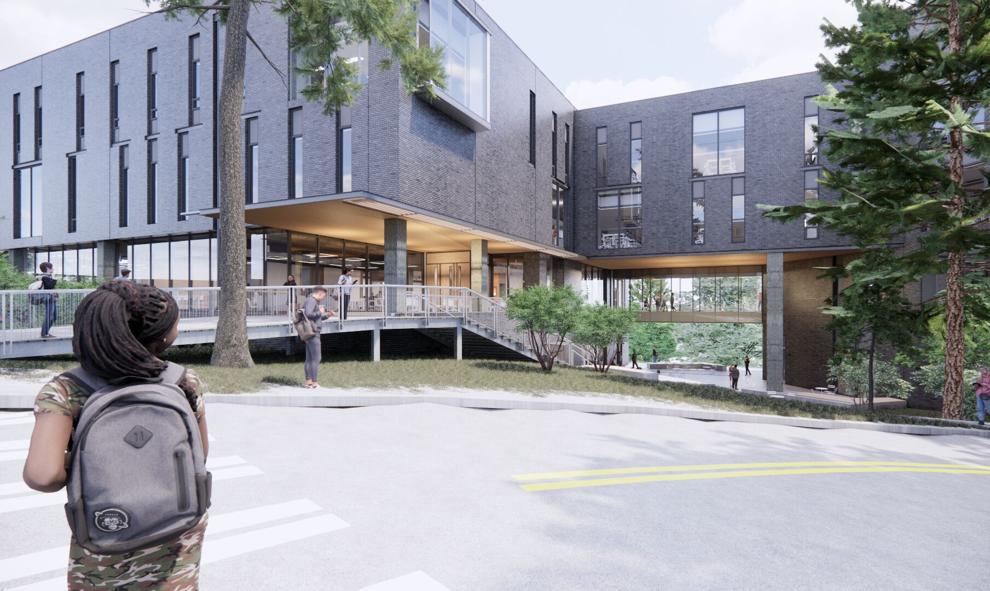 The University of Washington broke ground Thursday on a new $102 million Interdisciplinary Engineering Building that includes financial support from three companies with a significant Eastside presence.
The 70,000-square-foot building, planned along Stevens Way east of the Husky Union Building, is scheduled to be completed in mid-2024, according to a UW news release.
The new building adds much-needed space. The College of Engineering has almost doubled its number of degrees granted annually since 2009, but student facilities have grown just 18 percent, which means the college has to turn away many students, according to the college's website. The new facility also will add the kind of space needed for today's interdisciplinary, collaborative engineering education, it added.
The IEB will have space for project-based collaborative learning and a student-focused "home" for engineering undergraduates, providing a welcoming, inclusive space to introduce students to more engineering pathways, UW's release on the groundbreaking said.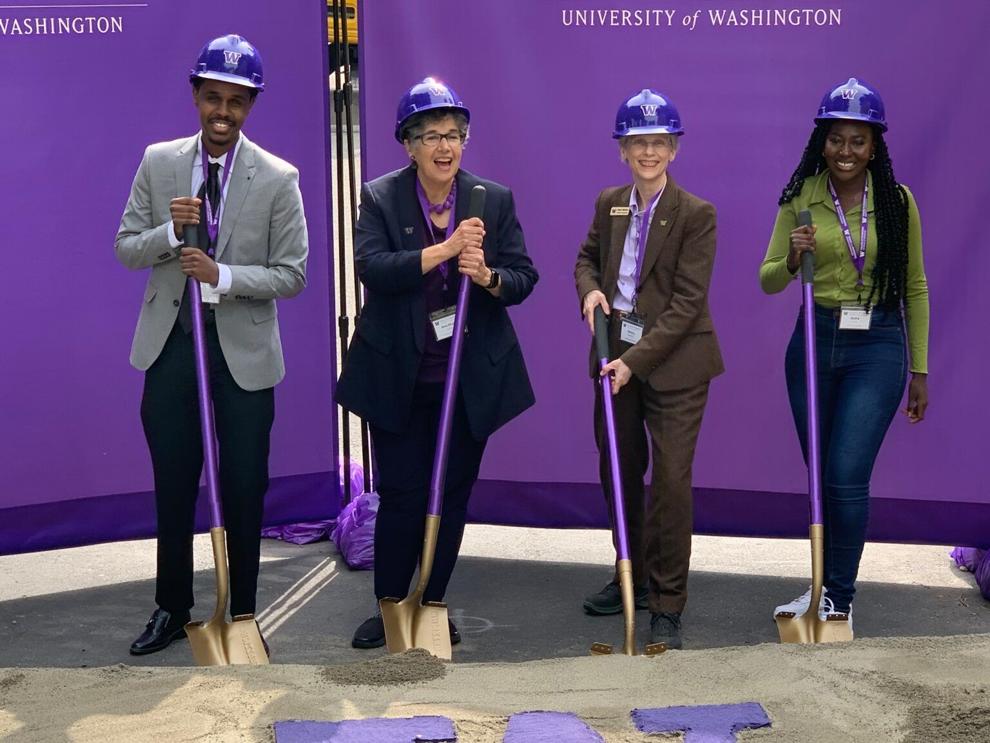 "Our great public university is dedicated to creating access to excellence for the students of our state," UW President Ana Mari Cauce said in a statement. "With this new facility, we will be able to open doors of opportunity for even more talented, driven future engineers. These future innovators, creators, and entrepreneurs will get the kind of student-centered, hands-on training that will empower them to take on the biggest challenges facing our communities."
Public and private support for the new building includes $50 million from the state of Washington, $10 million from Boeing to name IEB's second level featuring the AI Engineering Institute, $5 million from Amazon for the Student Support Suite, $5 million from T-Mobile to name the Engineering Academic Center focused on student support, and more than $18 million from UW alumni, individuals, and organizations, UW said.
"T-Mobile is committed to helping prepare the next generation of engineers and as one of the largest employers of UW College of Engineering graduates, we felt it was critical to invest in a big way to support the advancement and development of the best talent for our collective region and local economy," Neville Ray, president of technology at T-Mobile, said in a statement posted on the company's website. "We also anticipate that the new Interdisciplinary Engineering Building will offer more opportunities for T-Mobile to join with the university and students on leading-edge technologies that further advance the possibilities of 5G."
Last month, when Boeing's pledge was announced, Greg Hyslop, Boeing chief engineer and executive vice president of engineering, test and technology, said the new building offers the company the opportunity to partner more closely with UW on cutting-edge technologies that enhance the safety and sustainability of Boeing products and services.
"Through continued research and talent development, we will advance our work in artificial intelligence, machine learning and other capabilities that support our digital innovation," Hyslop said in a UW news release then. "It helps us all move toward a dynamic and exciting future in the state of Washington."
Boeing is a top employer of UW engineering graduates, with nearly 1,200 engineering alumni hired in the last five years and 6,500 UW alumni currently working for the aerospace company, according to LinkedIn and other data cited in the August release announcing Boeing's pledge.
UW's College of Engineering graduates more than half the state's new engineers, that release said.