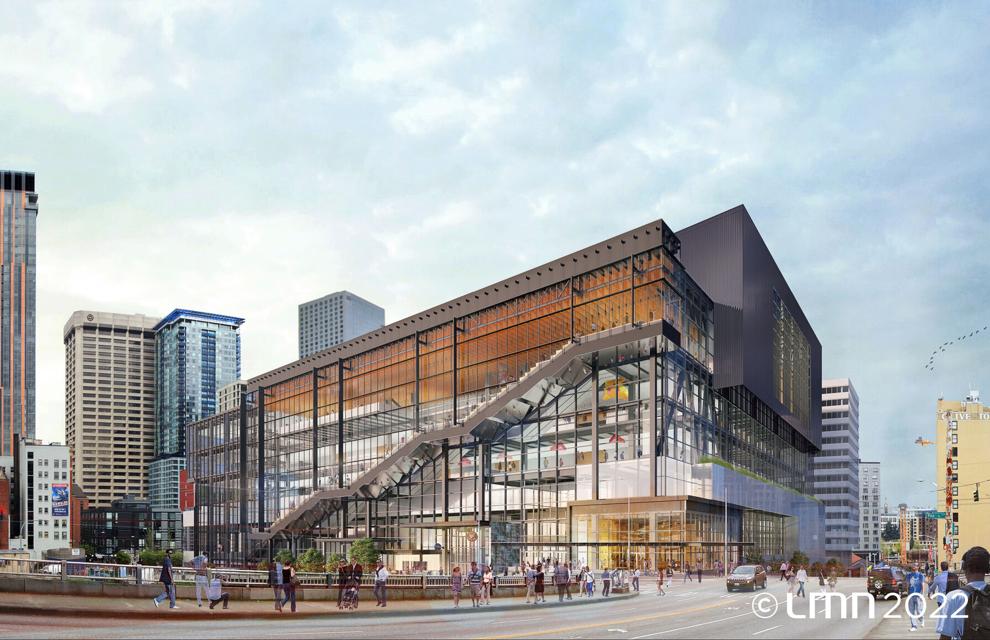 Whether it is full of costume-clad Marvel lookalikes and World of Warcraft cosplayers during the Emerald City Comic Con, or packed with business folks for a weeklong industry conference, the Washington State Convention Center (WSCC) is home to some of the state's largest events and is expanding to accommodate groups of all sizes.
The $1.9 billion project will more than double the current convention center's capacity and is funded by leaders who opted to finance the project as a general obligation and is supported by existing hotel occupancy aces and general resources of the Washington State Convention Center Public Facilities District.
Capacity was one of the driving forces behind the addition. The current convention center in downtown Seattle, named Arch, was one of the smallest venues of its kind on the West Coast (434,080 square feet) and ranked 56th in size compared to similar centers across the country. The expansion will add 570,290 square feet.
"In 2009, the board began talking about it, relative to the how the destination needed additional space because they were turning business away on an almost regular basis mostly due to the size of the convention center," said Jeff Blosser, CEO and president of the WSCC.
Five years later, the board began moving forward on the design process, which was contracted through LMN Architects in Seattle. Plans for the building, which will be known as Summit, feature open-concept spaces; an acoustically treated flex hall; a large, carpeted ballroom; a heavy-load exhibit space with drive-in access; and more.
After design was completed in 2018, construction on the seven-block site began with general contractors Clark Construction Inc. and Lease Crutcher Lewis.
"I think anytime you do a project in the core downtown area, it's a challenge to get everything up and running in the right scenario while also not causing any problems for our neighbors," said Blosser. "We allowed for a different kind of construction, what we're calling 'patchwork construction,' working from east to west, so transit buses could still be operating."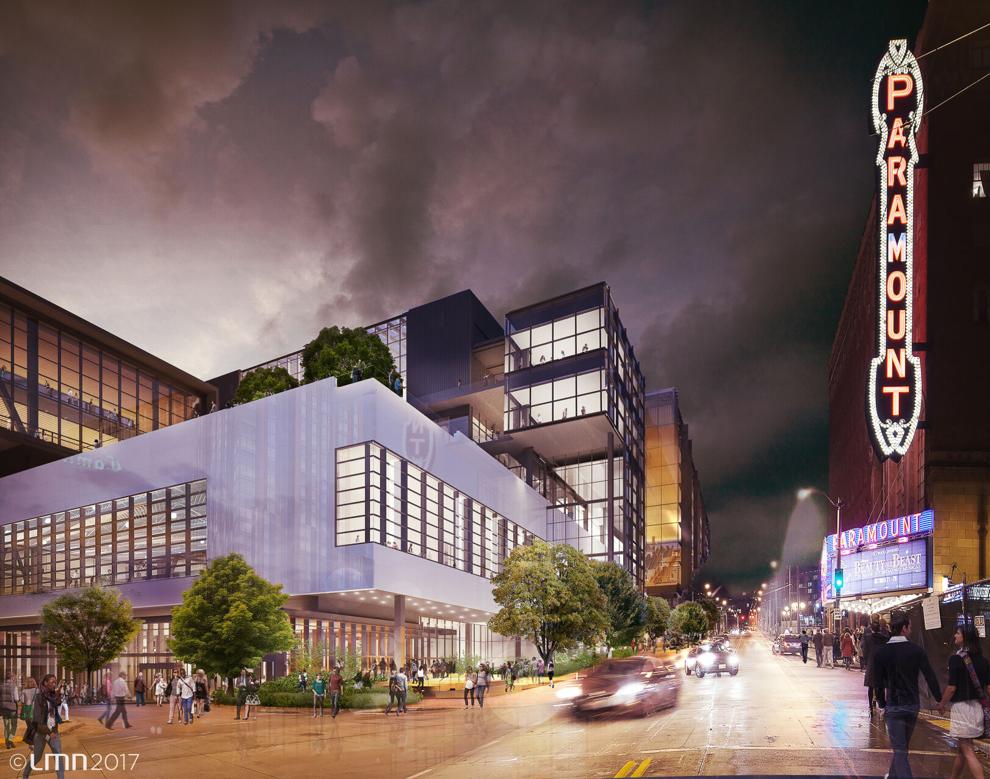 Throughout construction, WSCC estimates that some 6,000 workers were or currently are employed. Once construction is complete, the center anticipates adding 2,300 jobs. Another 1,600 jobs could be generated in the region by increased convention center business.
As part of the Summit project, the center also is investing $93 million in community improvements, including close to $40 million in funding for affordable housing, parks, and open spaces; improvements to Pike and Pine streets between downtown and Capitol Hill; bicycle infrastructure; and more.
The impetus, however, was making the Summit building as sustainable as possible. WSCC has included a radiant-heated floor system that will reduce the energy needed to air-condition or heat the facility, and sensors were added alongside lighting to assist with "daylight harvesting" to maximize the benefits of natural light.
Thanks to these and other eco-friendly plans, the building is set to achieve at least LEED Gold status. If additional funding is made available, Blosser said, the center plans to strive for LEED Platinum.
Blosser estimated that, as of press time, the project was roughly 85 percent complete. When the project wraps up, Summit and the 30-plusyear- old Arch building together will be able to accommodate groups up to 5,000.
"Both of our buildings supply the right amount of space and service, no matter which one you (are) in," Blosser said. "The additional building will greatly expand our ability to give meeting planners additional dates and space with the opportunity to book their events in Seattle, and we look forward to opening in January."
The Summit and Arch buildings are both open for events occurring in 2023. Those interested can inquire through the convention center website. To stay up to date on Summit's progress, visit the project website online.