Considering earning an online degree? Wondering how to better market your small business? Looking for a way to make your network more secure? Maybe you're just looking for ways to be more successful in business. Whatever your burning business queries might be, you're likely not the only person who lies awake at night contemplating these conundrums. That's why we've sought out local experts and asked them for their sagest advice on issues ranging from business event planning to diversity and inclusion.
By Zoe Branch, Serena Hawkey, Joanna Kresge, Olivia Langen, Todd Matthews, and Shelby Rowe Moyer
---
Jump to:
leadership | cybersecurity | education | finance | marketing | event planning | diversity and inclusion | real estate
---
LEADERSHIP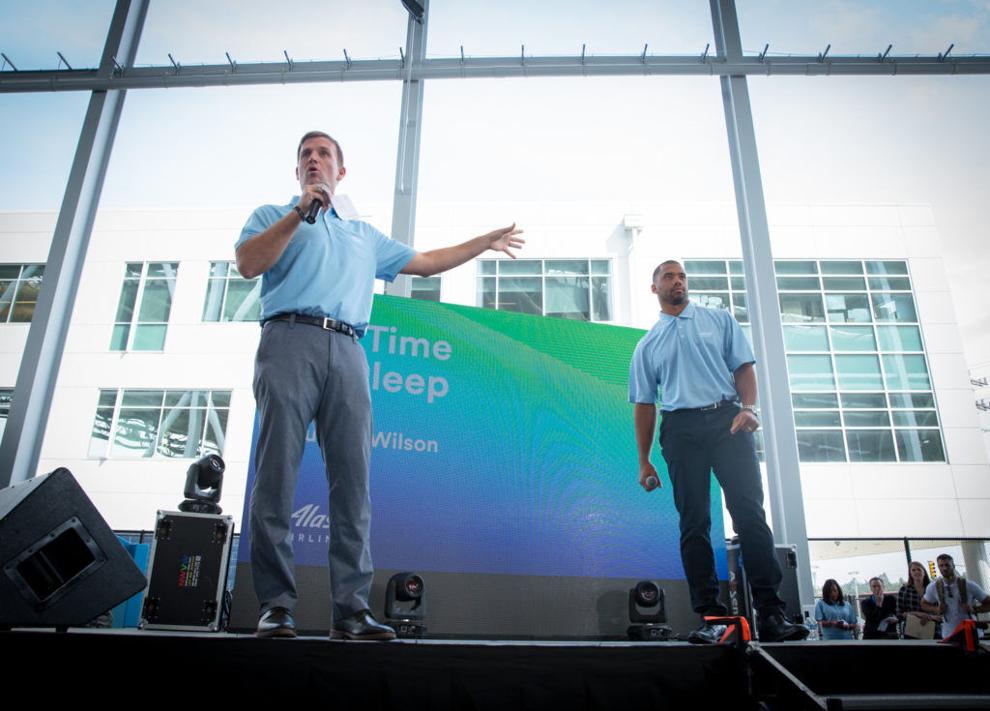 Why You Should Think Like Russell Wilson 
Few could argue the talent of Seattle Seahawks quarterback Russell Wilson. But at least one person would argue it's not Wilson's talent that makes him a formidable opponent and one of the most celebrated players in the National Football League. Talent only gets you so far, argues mental-conditioning coach Trevor Moawad.
Moawad had been watching Wilson play for a decade or more, before he was drafted in the third-round by the Seahawks in May 2012. Moawad got to know Wilson professionally when the future Super Bowl champion was training for the NFL draft at the IMG Academy in Bradenton, Florida, which Moawad calls "Hogwarts for athletes." Moawad helped Wilson prepare mentally for success.
"Any leader who's going to be able to sustain success for a long period of time has to have an elite ability to lead themselves," Moawad said. "Emotions and feelings don't determine success; it's your behavior that determines success."
In other words, Wilson is engaged, and his teammates talk about his sense of professionalism for the game, his enthusiasm, his competitive nature, and his desire to win. Over the years, Moawad has helped refine Wilson's thinking so he reacts to situations with neutral thinking and a "do simple better" approach to daily life. More on that in a minute.
Together, the pair realized the ideals Wilson had learned to become a better player weren't being taught in the business community, and partnered with Division I athlete and biotech titan Harry Wilson and award-winning pharmaceutical sales leader DJ Eidson to create Limitless Minds. The Seattle-based startup launched in October and aims to sharpen the minds of Northwest business leaders by taking them through the mental conditioning Wilson used to make him an elite athlete. 
Moawad broke down four major takeaways he believes business leaders should practice, all of which are "battle-tested" in the sports industry. —SRM
3 KINDS OF THINKING: NEUTRAL, POSITIVE, AND NEGATIVE 
Neutral thinking is behavior-based thinking focused on the truth without judgment and without bias. It respects the good or bad for what it is, but it also recognizes that what happens next hasn't happened yet.
Positive thinking, for many people, implies something bad didn't happen, when they know it did. 
Negative thinking, because it's seven times more powerful than positive thinking, automatically bleeds into your next series of events. 
Fundamentally, if I'm winning or losing, if I'm succeeding or failing, I can always behave a certain way. 
I was raised to focus on behavior. Every night, I'd go to bed thinking, "I take setbacks as temporary and bounce back quickly." That's not a positive statement; that's not a negative statement; that's a behavior.
DO SIMPLE BETTER 
Having an understanding of fundamentally what you need to do to succeed is going to be critical.
For (Wilson), it's playing with elite balance. His physiological balance is important. His fundamentals, going back to the basics, are really important — his arm placement, his leg movement, all those different elements. Being engaged, sitting in the front row. He calls it KTN (Keep Taking Notes). 
All these things are elemental. What time he goes to bed. How often he eats. The meals he eats. The level of proteins. How he stresses. How he recovers. All of those elements are micro-percentages that allow his performance to get to where it needs to be. 
Success is when you do simple savagely well. Success never happens in the complicated. That's where your talent takes over. Your talent takes over in the complicated moment. But your success is driven by doing simple better. 
(Conversely,) if I work for Amazon and I manage supply chain, then I have a very clear objective every day, and my ability to achieve that objective starts with my awareness of what that objective is.
A) Do I have it written down?
B) Do I know what good looks like?
C) Do I have the skillset to complete it?
D) Am I doing the things that are going to give me the best chance to complete it?
Basically, I'm understanding my role, executing my role, and simplifying it.
---
CYBERSECURITY
A Data Download with Giri Sreenivas of Helm
In 2015, Giri Sreenivas and Dirk Sigurdson founded Bellevue-based Helm with a vision of data empowerment. Today, this vision takes the form of a sleek desktop personal email server, through which users can own their online presence in a very tangible way. CEO Sreenivas shared advice on data deep-cleaning for the "security nihilists" among us. — OL
Step 1: Take inventory
Take a step back, and think through what your online footprint is. What are the things that you want to or need to protect? I think a lot of people nowadays don't really know or understand how much data they've generated, where that data resides, how well it's protected, and what data they're going to continue generating over time. Take inventory; take stock of all of that.
Step 2: Protect your data
Once you've taken that inventory, you should make sure that access to that content is protected. It has to be protected the right way. To me, the "right way" means that you're using unique passwords for each of these accounts and keeping track of them with a secure password manager. 
Step 3: Know That it All Matters
There's a distinction between the data that you generated in the past, and the data that you're going to generate from this point forward. We're going to generate more photos, more emails, more texts, more everything, exponentially more than we did in the past. It's so important to not become desensitized and resigned. I like to call this privacy nihilism or security nihilism, when people say, "Oh, it doesn't matter; what's the point?" But actually, every little bit matters.
---
EDUCATION
Back to School: Is Online Learning Right for You? 
Last year, Tonya Drake stepped into the position of chancellor for the online higher education institution that is Western Governors University (WGU) Washington. Since then, she has been doing all she can to get out the good word about earning an online education, whether that word is accessibility, affordability, or flexibility. — OL 
Q: What advice would you give people who are considering furthering their education through an online university?
A: I want to encourage individuals to be bold and to disrupt themselves. The best way to do that is to further their education, wherever that may be. Of course, I'm an advocate for WGU, but a higher education degree really opens up the doors for opportunities to those who pursue it. Be bold, disrupt yourself, and consider higher learning.
Q: Some professionals don't have time to take classes in person — how does online learning allow for that work and study flexibility?
A: Our model fits the lifestyle of a working adult. Competency-based models keep learning at the center, where learning is the constant, and time is the variable. As soon as a student can demonstrate competency, she can move on to the next courses. If you are an individual who has worked in the accounting field, but didn't have your credentials as a degree, you are likely to move quickly through the accounting courses because you already have competency based on your experience and what you've learned on the job.
Q: Who is best suited for learning in an online environment? 
A: Our students are diverse; we have about 38 percent who are first-generation students; about 66 percent are underserved populations; 12 percent are from rural areas in Washington; and 10 percent of our students are military affiliates, which includes active duty, veterans, and their families. Our average age in Washington is 36.
Q: How accessible is an education at an online school such as WGU Washington?
A: We have six-month terms. Individuals can start any month of the year, and through that six-month term, they can take as many courses as they can demonstrate competency through, and just pay one tuition rate, which is about $3,500. So, within a year, for about $7,000, an individual can get through a large number of courses in that time period. It's very affordable, and there are very low debt rates for schools like WGU. 
Dr. Jerry Weber, president of Bellevue College, has wanted to be a teacher since he was in junior high school. But it wasn't until he entered his first faculty position as an English professor at an Illinois college that he realized the importance and indispensability of community colleges. —OL
Q: What professional experiences brought you to your current role?
A: As I started to know my students and learn about their dreams, I was struck by the opportunity that the community college model provided for them. We are locally available, high-quality, and affordable. I have never forgotten that part of our mission is to provide access to the American Dream. In fact, social mobility is not always so easily accessible. Except in community colleges. So that's been my focus throughout my career as I assumed various leadership positions, all the way to the presidential level. I was incredibly excited at the opportunity to serve as president of Bellevue College. There's so much support in the community for this remarkable institution. 
Q: What role do you see Bellevue College playing in the Eastside today?
A: The college has a tradition of innovation and leadership to meet business needs. Several examples are our new four-year degree in Digital Marketing and our new Robotics and AI program. We have also expanded our corporate training programs, which cover everything from leadership development to big data competencies. The Eastside is an exciting place and a great challenge for us as we stretch to meet the rapid changes.
Q: What advice would you offer to someone who is considering furthering his or her education?
A: Sometimes people have a big career goal, but they can become intimidated by the distance between where they are, and where they would like to be. One strength of a community college is that we are a place where a student can explore options one step at a time. Anyone can also try out a new field with a low-cost noncredit class, and then decide whether to work toward a certificate, and then maybe a two- or four-year degree. We also recommend meeting with one of our academic advisors or career counselors to get a good understanding of what a program of study looks like.
Q: What advice would you offer to someone who wants to work as an educator? Specifically, what does a good teacher look like to you?
A: Education is not just a career, but it is an opportunity to change lives and really make a positive difference in the world. Every day, I'm inspired by the students I serve, and the faculty and staff I get to work with. For me, a good educator is someone who prioritizes student success and has a deep dedication to creating equity by bringing opportunity to all students. It's not an easy career, but it is quite rewarding. 
---
FINANCE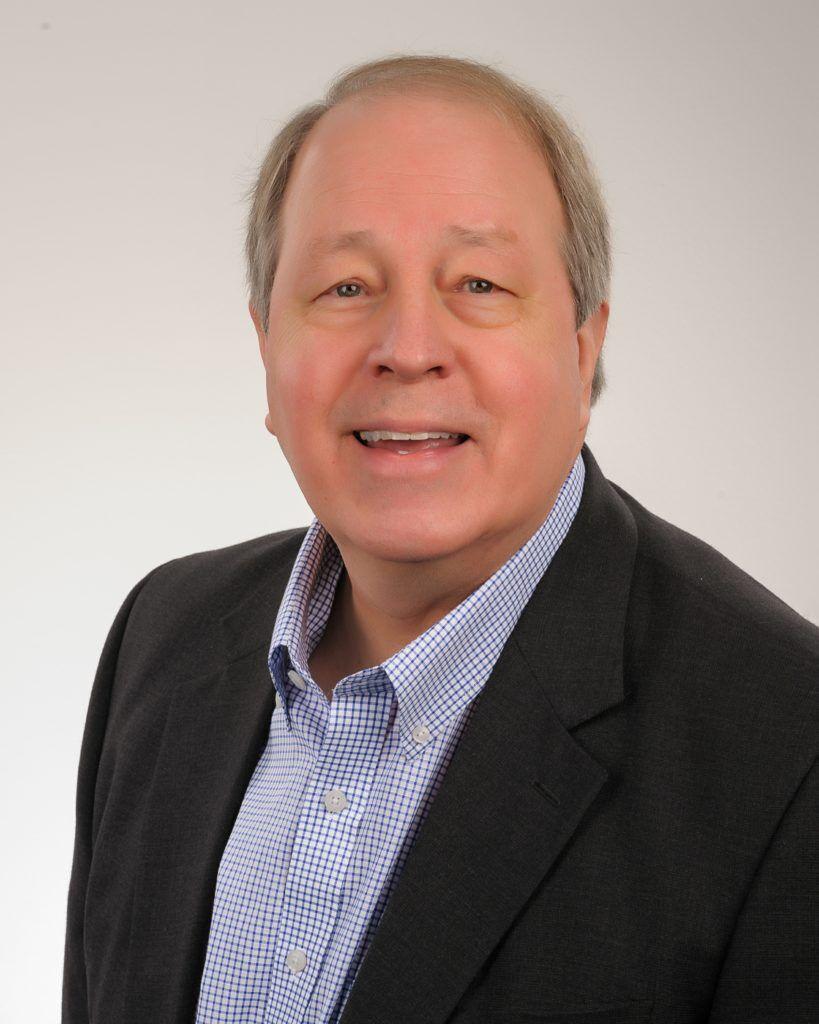 Life's Big Business Lessons 
Bruce Yates' experience in the finance industry dates back four decades, when he went to work for Merrill Lynch in 1979, then Shearson American Express three years later. By the mid-1980s, Yates was running his own firm, Appropriate Balance Financial Services (ABFS), in Bellevue, which was one of the first registered investment advisory firms in Washington state. Today, Yates is a financial advisor and founding shareholder at Bothell-based Viridian Advisors, a merger of ABFS and Viridian created in 2017. He recently shared some of the knowledge and insight he has gathered over the course of his career.  — TM
FATHERLY ADVICE 
As a teen, something my father told me was, "Always do the right thing, even when no one else will ever know the difference." I would modify that slightly for our business, and say, "Always do what's best for the client, even when they will never know the difference." When I started out, I discovered there were huge conflicts of interest, such as getting paid five to 10 times as much commission for selling a client "Investment A" instead of "Investment B." I repeated Dad's advice often. Part of the reason I left the big brokerage firms to start (my own) firm was that it made us fiduciaries who were legally required to do what's best for clients.
A MENTOR'S REMINDER 
(During) those early broker days, when I got discouraged by certain brokers making lots of big commissions — even bragging that "Clients don't know the difference" — an early mentor of mine reminded me that "The cream rises to the top, but so does the scum." Lots of people get richer quicker by doing business the wrong way, but that really had nothing to do with me. I could be very successful doing things the right way.
PLAN FOR ANYTHING (EVEN THE WORST) 
When we decided to combine our businesses, my longtime business partner, Bob Pennell, said we should "draw up our partnership agreement to cover the worst scenarios imaginable." Like a prenup before marriage, you want to agree on how to handle things if the relationship sours, even though you hope it doesn't.  We never had to use those worst-case provisions, but it was sound advice that we followed several decades later, when we merged with another firm in 2017 to create Viridian Advisors.
Both Sides of the Coin: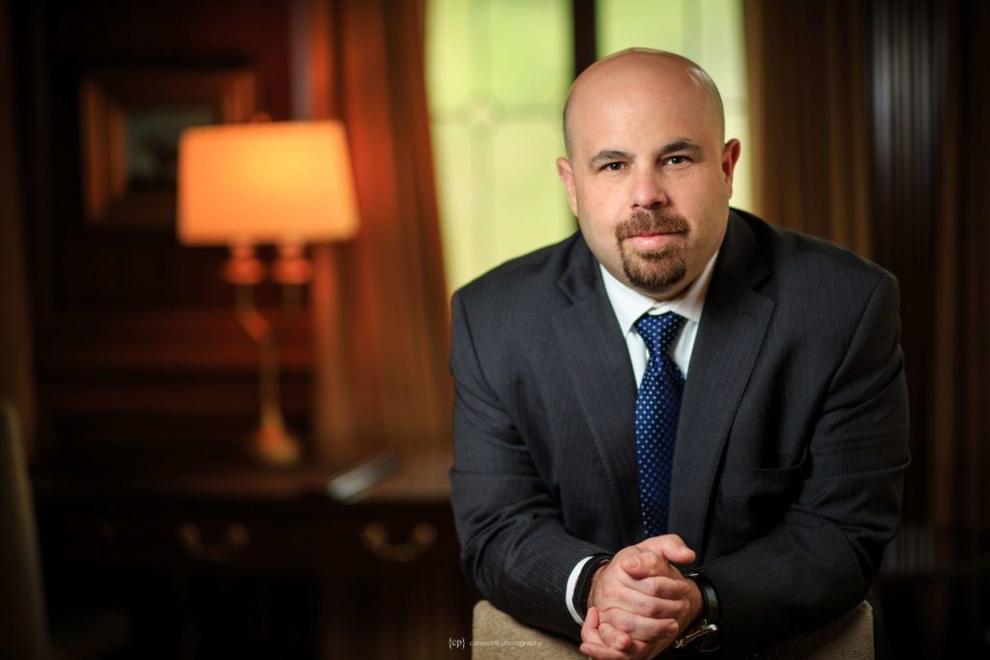 Helium Advisors co-founder Howard Morin brings more than 20 years of financial services experience when he advises clients on wealth management and smart investment. We asked Morin to proffer some of that same insight into smart retirement planning from both the employer and the employee perspective, and here's what he had to say. — TM
For the employee: 
Q: Aside from matching an employer's contribution or not obsessing over the balance, are there some perhaps lesser-known ways that employees can get the most out of their 401(k) or IRA? Can we "hack" our retirement plans?
A: One of the biggest "hacks" in funding retirement is making the most of your income and avoiding high interest rate debt. We would suggest employees contributing up to the employer match at the very least and, if they are carrying significant high interest rate debt, then use their additional funds to pay off that debt instead of contributing more to the retirement plan. 
Why? Over the past century or so, the stock market has returned around 7 percent per year. Most high interest rate debt is well above that 7 percent rate (sometimes upwards of over 30 percent) and thus it makes more sense to pay off the negative "investment" then contribute to the positive "investment" at that point. Once the debt is paid down or paid off completely, the employee can and should increase his or her savings contributions into a plan or IRA.  
For the employer: 
Q: If one is looking to offer a 401(k), Simplified Employee Pension (SEP), or Savings Incentive Match Plan for Employees (SIMPLE), how can he or she get the most out of that plan in ways that serve both the employer and the employee? 
A: A couple factors that go into the answer are size of the company, how many owners and employees, and how gracious the employer wants to be. 
All plans have costs and require some level of administration. But with technology these days making things cheaper and more efficient, both employers and employees should be reaping the rewards of our current retirement plan marketplace. 
From a fiduciary standpoint — essentially, who is responsible for the plan to act in the employee's best interest — we advise for more transparency and a lower cost structure where possible: Was the plan sold on a commission basis? Do the fund options have a cheaper or lower cost share class? How much is the company or plan paying for advice? 
These are the primary drivers of cost and value in most retirement plans. Looking at each one of these layers for the best of breed possible, and reviewing every couple of years, can and should yield the best possible outcome for employers and their employees over the long run.
---
MARKETING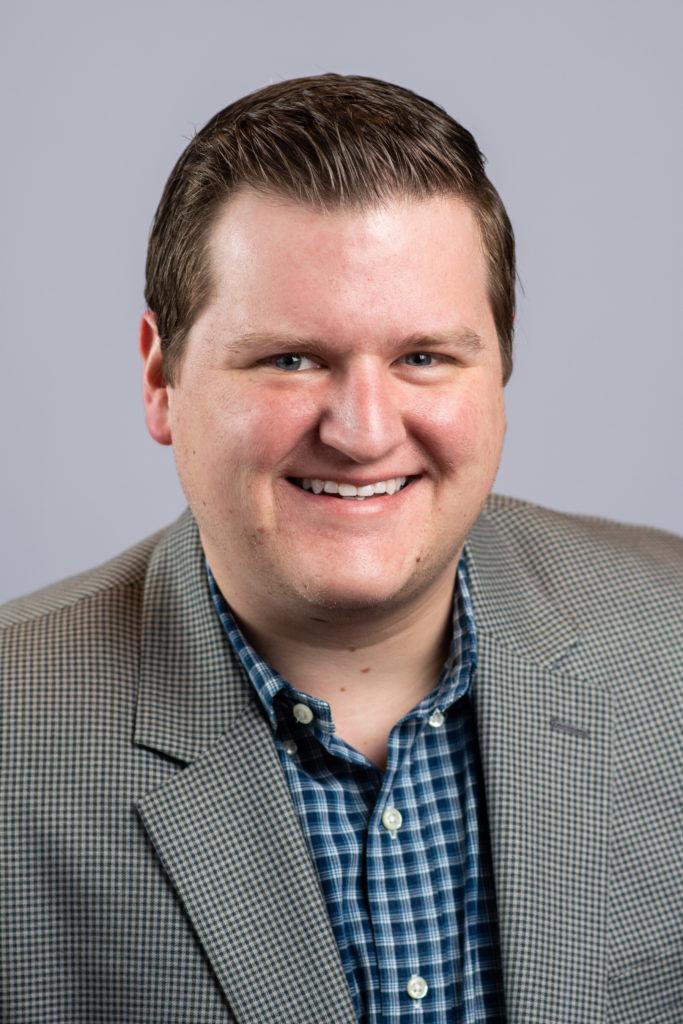 Generating Brand Awareness for Small Businesses 
Whether you're just starting out, or you've been in the game for decades, creating brand awareness as a small-business owner or on a limited budget can be hard to navigate. Marketing strategists may charge big bucks for a few hours of consultation, or you might dish out your entire budget on one campaign that falls flat. We spoke with Sean Forde of Kiterocket, a global PR and marketing company with many high-profile Eastside clients, for some advice on everything from planning events to social media posts. — SH
Consistency is Key 
You should have a consistent look and feel to your social media platforms. You really want to ensure the content you are presenting is a true representation of your brand. Even if you don't have a big budget to spend on photography, ensure you are capturing the highest-quality images that have a similar aesthetic throughout. Another great tip is to use a filter that matches your brand's identity and helps tie all of your content together.  
Get Your Name (and Product) Out There 
Brand awareness is really about networking and introducing your brand to the community. You can do this in a few ways, but more often than not, you'll want to find a way for people to experience your product and share their thoughts. A lot of times, brands will send (samples of) their product to media and influencers as they have a wide reach when demonstrating, so more people will get exposure to the brand. 
The Do's and Dont's of Social Media 
Starting a company from the ground-up is hard work — figuring out the marketing, production, and sale of a product is taxing, and trying to run one (or many) social media pages on top of that can feel impossible. Sean McVeigh, owner of 425 Media in Bothell, dishes advice on how to take on social media without feeling overwhelmed. — SH
Create Meaningful Content 
Do: Focus on creating media (images, video, and audio) that will attract that ideal customer. Don't know where to start? Hire a content creator to get you going; it will be worth it in the long run.
Don't: Post sales pitches. Instead, focus on posts that educate and entertain.
Establish a Presence
Do: Make sure you have a profile on most social media platforms. Even though you may not be "active" on a platform, that does not mean you shouldn't have a presence there. Create a profile, post images and videos, and add your website and purpose in your bio. Do this for all platforms. 
Don't: Try to be overly active everywhere. Small-business owners have very little time. Just try to own the platform where your ideal clients are.
---
EVENT PLANNING
Picture Perfect 
Event planning tailored to the needs of each client is necessary. Some work on a tight budget, while others have only the sky as the limit for what their event will look like. Angela Strecker, owner of Blue Wing Events, weighs in on navigating a successful event with money in mind; Kayla Cook, a planner who coordinates events across the state, offers some insight on planning those extravagant events where it's go big — or go home. — ZB
On a Budget 
Venue and food are going to be the biggest portion of your budget, and also the most flexible in every budget, so focus there first. As a rule, we take the venue and food budget and multiply it by three. That gives you a good base for a budget. 
No matter (what), a planner is going to save you stress, time, and money. We have so many ideas and a network of vendors to pull upon in all budget sizes. Other must-have elements are people to serve food, clean up, and (entertain).
List out all the things you want in an event, including the smallest of details. Prioritize that list, (and cut) the items at the bottom — even if they are small financially, they all add up. Focus on the top items, and get nice quality for those. 
— Angela Strecker, Blue Wings Events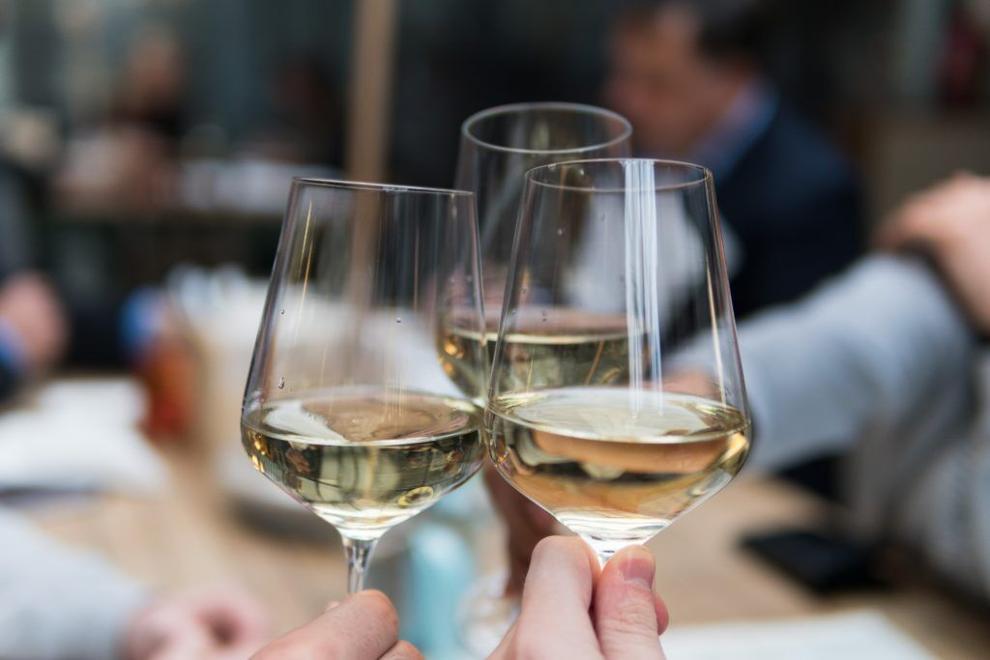 Over-the-Top 
If your guests have a memorable experience, your event will shine and stay in their minds long after the event. I have found that attention to detail, ambience, and consistency play a huge role in creating an event your guests will remember. Also, adding unique décor touches such as art installations or experiential food stations will enhance your guests' experience and will make your event memorable. 
You will attract the right audience when your event has a strong message and clear concept. Then, make room in the budget. Most keynote speakers or big-name entertainment comes with a price tag, so building that into your budget early on is a critical piece of the planning process. 
Pre-planning is key. The more prepared you can be before the event starts, the better you can troubleshoot or correct hiccups onsite. Also, effectively communicating expectations, timelines, and responsibilities to vendors is critical. But don't forget to communicate necessary information to your attendees as well.    
— Kayla Cook, Kayla Cook Events
---
DIVERSITY & INCLUSION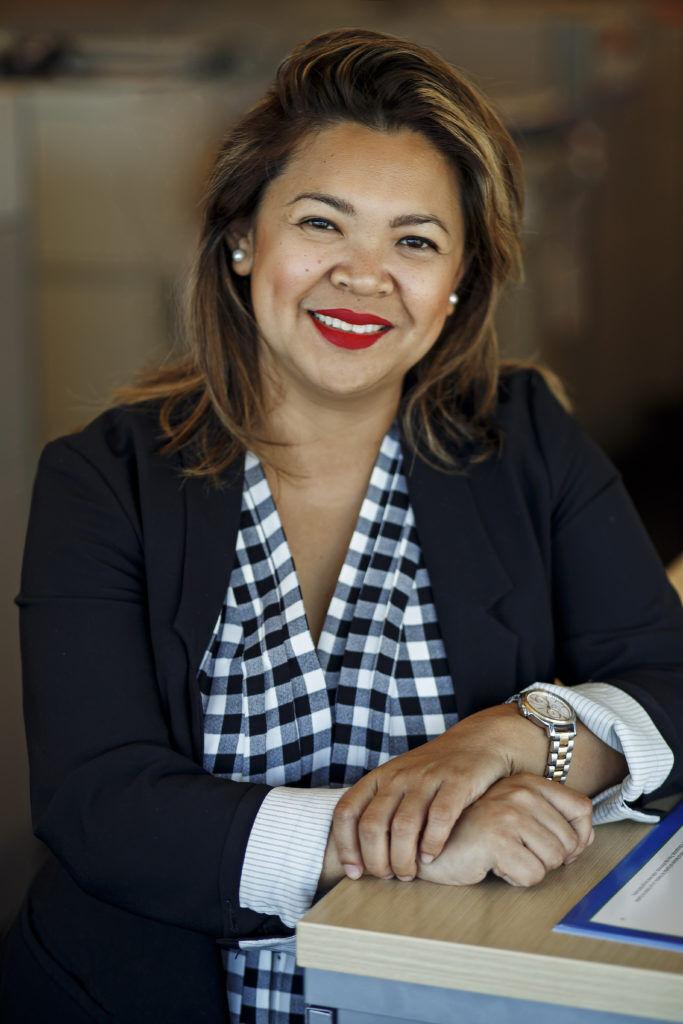 Debiasing the Hiring Process 
Looking to add more diversity to your staff? Elaine Acacio, Diversity and Inclusion Administrator for the City of Bellevue, works to support initiatives that champion diversity, equity, and inclusion in all aspects of Bellevue's training, hiring, and contracting processes. We asked her to share some tips on how to be more inclusive in the hiring process, from the job description to the interview. — JK
 1.  Simplify your job description  
Is there anything in the core description that is more of a "nice-to-have" than a "must-have"? Oftentimes, organizations put requirements in job descriptions such as education level or number of years of experience that may be arbitrary and/or not the only indicator to be successful in the position. The City of Bellevue uses equivalent combinations of education, experience, and training. While there are positions that certainly require certification and degrees of experience, hiring managers should take a look at what is absolutely essential to be able to do the job.
2. Diversify where you are posting your jobs 
This includes identifying and using diverse niche job boards but also showing up at community events, being visible, and developing partnerships and trust. 
3. Incorporate a blind screening and review process 
Two years ago, Bellevue began removing names from the application materials during the review process to reduce implicit bias. After the review, HR provides the names for those who are selected to be interviewed.
4. Diversify your interview panel 
The composition of your interview panel should be diverse in race, gender, position, department, etc. Consider inviting nonstaff or community members to serve as part of the panel. Questions should be uniform for all interviews. When someone comes to interview with Bellevue, we give him or her a written copy of the questions so they can read along as the questions are being asked. You can be sure that one or more of the questions will gauge understanding and skills around diversity, equity, and inclusion.
5. Play the Long Game 
You can't have strategies around diversity in hiring without simultaneously having a retention strategy, or else you will have a revolving door. 
Champion for Diversity, Inclusion, and Equity 
MultiCare Health System has more than 10 hospitals and clinics spanning the entire Puget Sound region (including 14 on the Eastside), and a staff of more than 20,000 individuals. As the diversity and inclusion program manager for MultiCare, Shareka Fortier is responsible for making sure those staff members are accepted and supported for their unique differences, and that patients receive the highest level of culturally competent care. — JK 
Q: The words "diversity" and "inclusion" are such broad terms, but what do they mean to you? 
A: When I hear diversity, I think of differences. And a lot of times when we say the word "diversity," automatically in our brains we think of racial or ethnic groups. But diversity reaches beyond that. There's culture, influence, education, sexual orientation, gender — all those things are diversity. Inclusion to me means that everybody matters … (Asking ourselves) how can we let everyone know that we value who they are, their experiences, their beliefs, and that everyone feels comfortable being their authentic self whether they are an employee or a patient? 
Q: MultiCare offers interpreter services, forms in several languages, and provides employees with extensive training in culturally competent care. Were things always this inclusive?
A: Right when I was hired, we had just completed a culturally competent organizational assessment. There was a third-party organization, and they came in to do a thorough assessment of where we are at in regard to cultural competency, diversity, and inclusion. We pulled in focus groups in the community and leaders internally, and we found some very interesting things — areas of improvement. 
Q: If another organization came to you and asked how it might mirror MultiCare's inclusion practices, do you think an assessment such as that would be the first step?
A: Yes. I will say that any organization that is starring up with diversity, inclusion, and equity work, they really need to figure out where they are at before they start building, because you want to build appropriately. I was really grateful that when I came on, I had that as a reference. 
Q: What would be the next step in the process?
A: After that, it's really about your organization having the buy-in from your leaders, your C-Suite, your human resources department, as well as a lot of other departments. The starting point is really at the top. And making sure you really embed equity and diversity principles into your policies.
Q: How should an organization engage the community?
A: We have a health equity community advisory board that we just launched in December. What that consists of is our stakeholders and community members that we partner with on a frequent basis. They come in, and they look at the work we are doing, how we are disseminating culturally competent care, and then give us their feedback on what they think is valuable. And if they believe that anything we are doing isn't appropriate, or if we should be going a different direction, they come to the table and they say that. Also, they provide different ways that we can partner and be a better face to the community. We also partner with grassroots organizations … Native American tribes, African-American groups, Native and Pacific Islanders — there's a lot of different organizations that we partner with, and LGBTQ and the Rainbow Center.
---
REAL ESTATE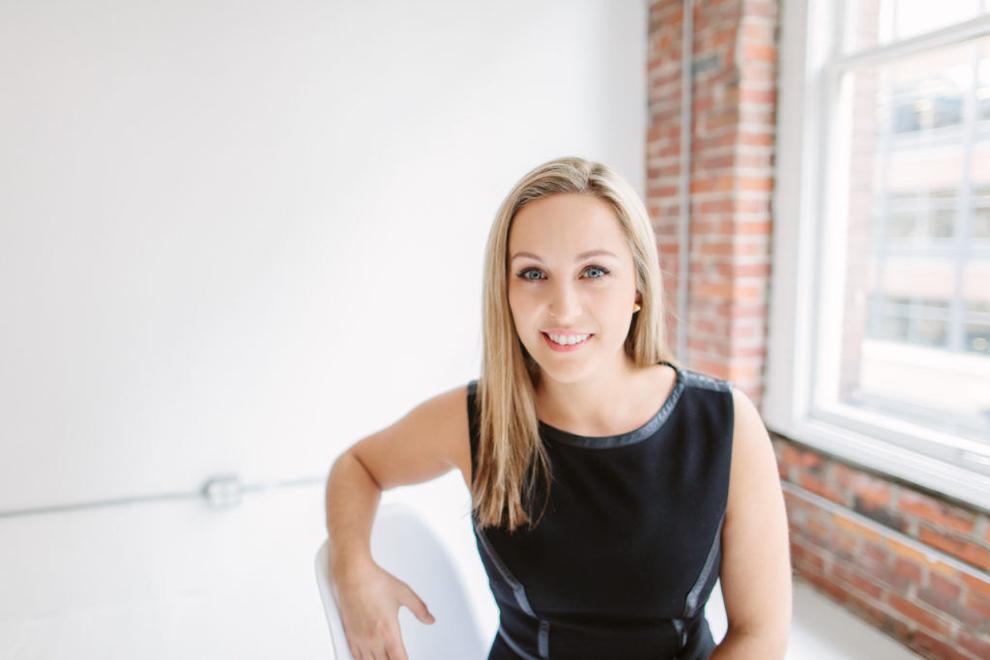 Real estate agent Rachel Adler has helped Eastside families find their perfect homes for the span of her entire adult life — she began her real estate career as a 19-year-old in 2002. Moreover, She has lived on the Eastside all her life, so she knows her market better than most. That's why we turned to Adler to offer some helpful home-buying advice. — ZB
Q: What does 2019 look like for the housing market on the Eastside? 
A: So far, it's been a bit of a surprise. I think the expectation was that homeowners would jump to get their homes on the market early in 2019. What has actually happened is quite the opposite. Our supply of inventory on the Eastside (is) . . . more balanced, (making for) market times of 10 to 21 days, list-to-sales prices at 99 percent, and multiple offers only in pocket areas. It's been a robust 2019 so far.
Q: What's your biggest piece of advice for a first-time homebuyer on the Eastside? 
A: During periods of transition in the market, a professional who has her finger on the pulse can save you thousands of dollars. Hire a local real estate expert that can give you great advice about what the market is actually doing in the neighborhoods you want to live in. 
Secondly, find a local lender, and get a strong pre-approval letter. Working with someone that is local and has a great reputation goes miles in a negotiation with a seller.
Q: Do you have any predictions about the Eastside housing market five years from now? 
A: Five years is such a long time in real estate. The longest swing in our recent history was 2007 to 2014 (peak to peak). That's only seven years, but the Great Recession felt like a lifetime. According to historical data, our market moves in 10-year cycles. We are very early in a transition from hot to cold. Logic dictates that five years from now, we should be "hot" again.