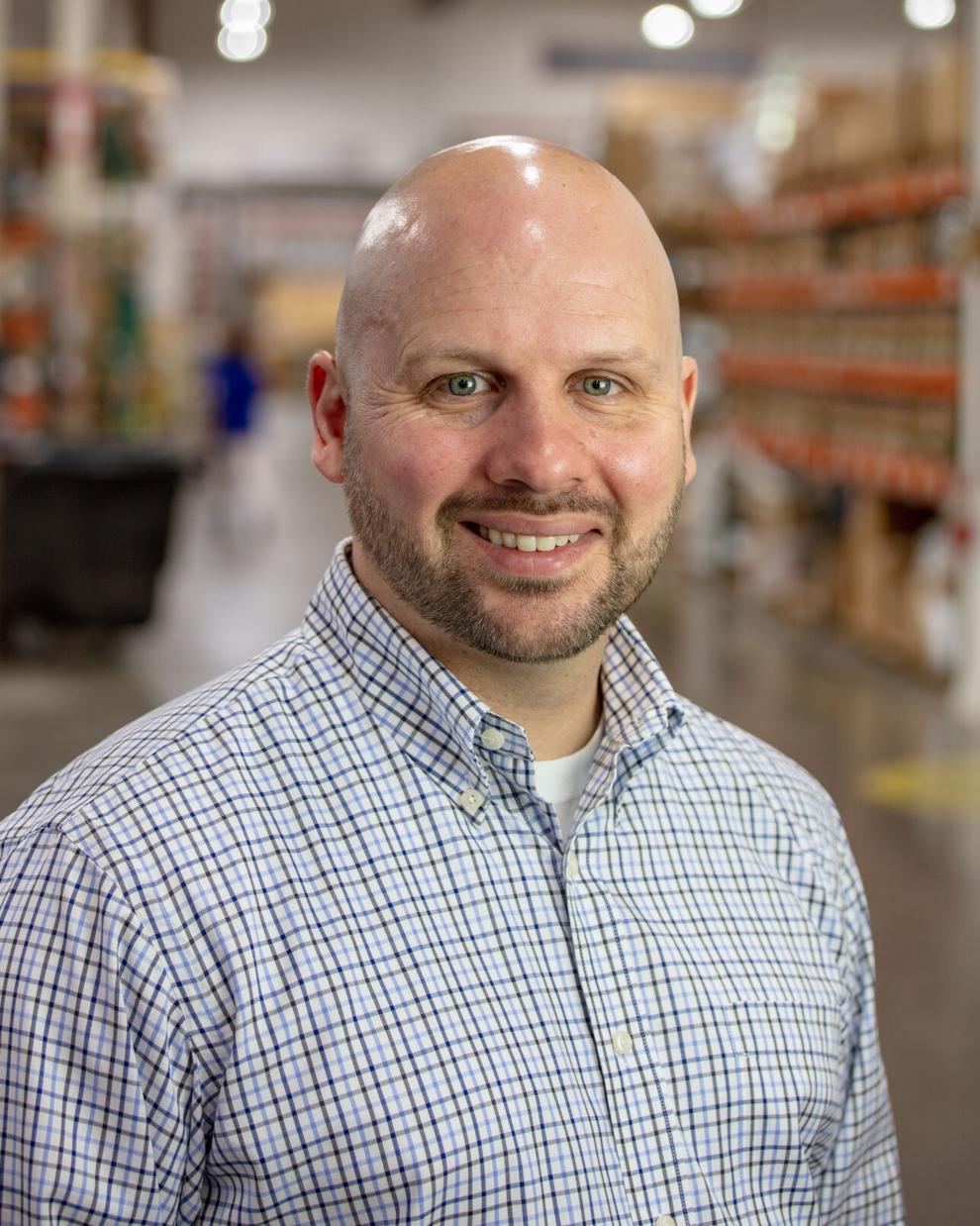 Drawn to taking a scientific approach to all things, Chris Inverso aspired to be a doctor as a young man. "I loved (how you could) only change one variable, test a hypothesis, and let data kind of tell you what the right answers are going to be," Inverso said.
But after earning a biology degree in 2001, Inverso found himself "disillusioned with the process of applying to medical schools" and "stumbled" into banking. "I quickly realized that I hadn't really given up on my dream; it just sort of changed the scope of it," the Pacific Lutheran University graduate said.
After several years of working in banking, Inverso earned his MBA from the University of Washington Tacoma and signed on as Tukwila-based Rainier Industries' first chief financial officer in 2014. He became general manager in 2020 and ascended to CEO last fall.
When Rainier Industries was founded 125 years ago, such an awning manufacturing company was as common a fixture on Main Street as butchers, banks, and barbers. "Today, it has kind of faded into the background a little bit that people don't think about that as sort of an institution in a city. But it's still kind of at our core who we are," Inverso said.
Inverso credits Rainier's leadership through the 1980s for expanding the business to include residential retractable awnings, retractable power screens, and commercial design. As a result of the latter, Rainier's current client list includes Columbia Sportswear, REI, Nordstrom, Google, and more. Projects include public art displays, professional sports team locker rooms, and corporate branded environments — the firm even makes the myriad flags displayed atop the Space Needle.
On a return flight into Seattle-Tacoma International Airport, Inverso recalled, he stumbled upon a display manufactured by Rainier — something he now counts as one of his proudest moments with the company. "It was particularly profound because I wasn't expecting to see it," he recalled. "I was just expecting to get off my flight and come back home."
As for the scientific method, Inverso today employs his yen for testing hypotheses through his pandemic hobby, mixology, and continues to live up to his high school nickname, Doctor.
"I always felt intimidated ordering cocktails in restaurants, and not being able to get to restaurants (during COVID closures) made me feel like this is a good time to practice and learn," he said.
---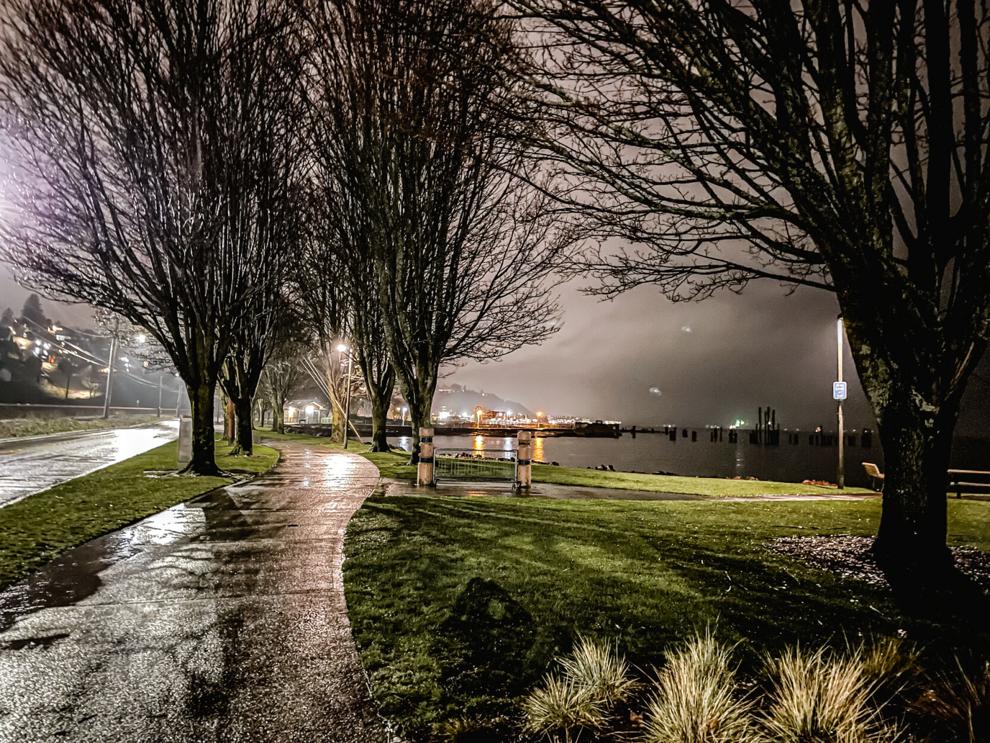 5 a.m. Morning walk with my wife. An early, and sometimes wet start to my day, but always the best.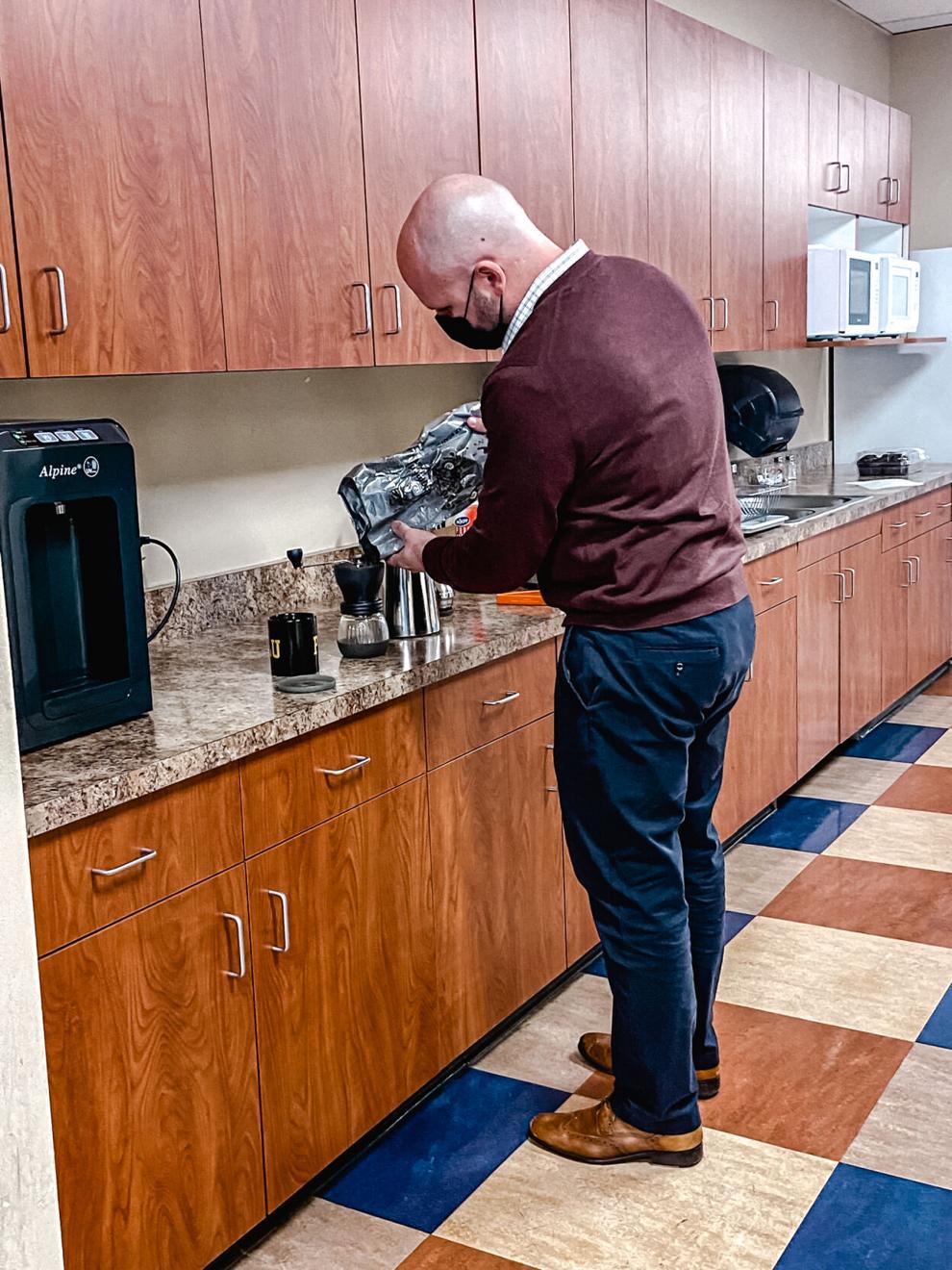 7 a.m. Grinding and brewing French press coffee is my first task when I get to our Tukwila office.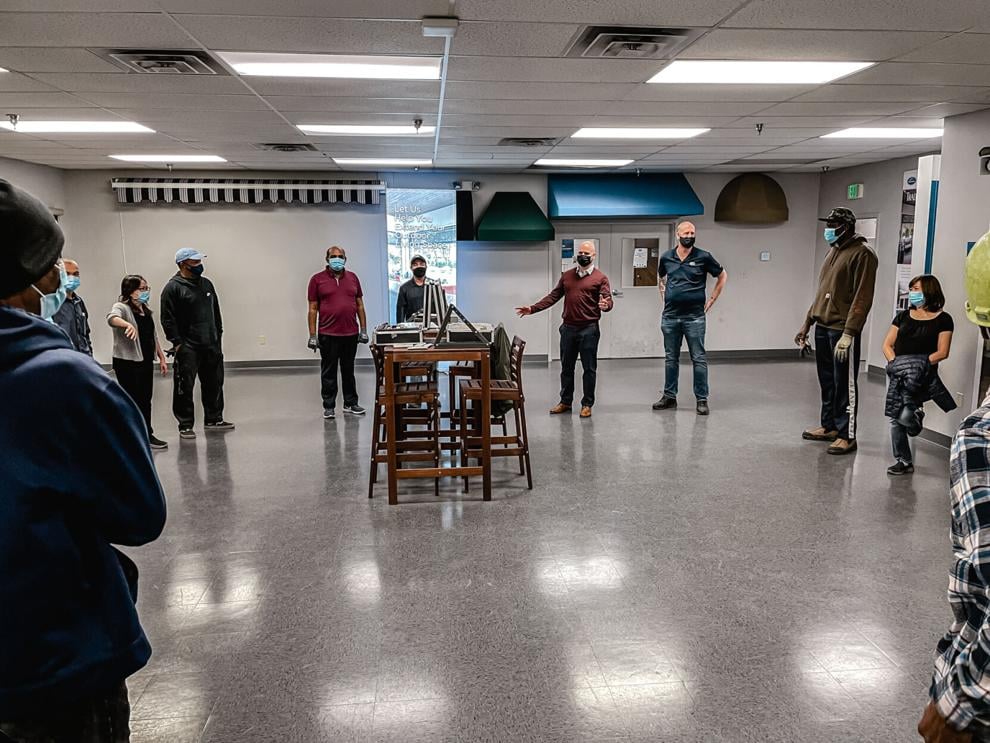 7:15 a.m. I try to attend a production stand-up meeting every day. Today, I joined our shade team. These folks make our power retractable screens and awnings.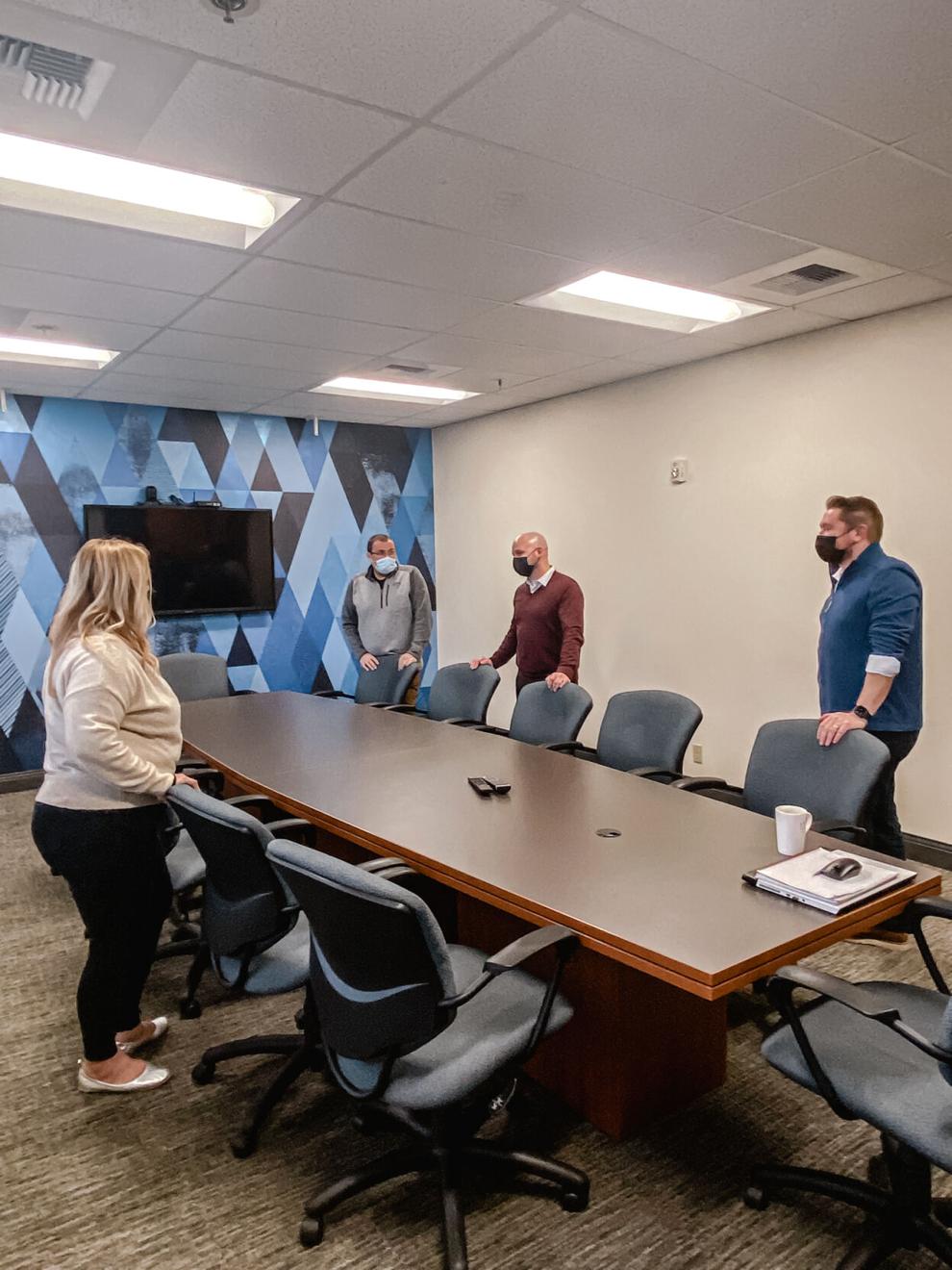 7:45 a.m. Next, the senior leadership team has a brief stand up. We talk about our schedules and priorities for the day.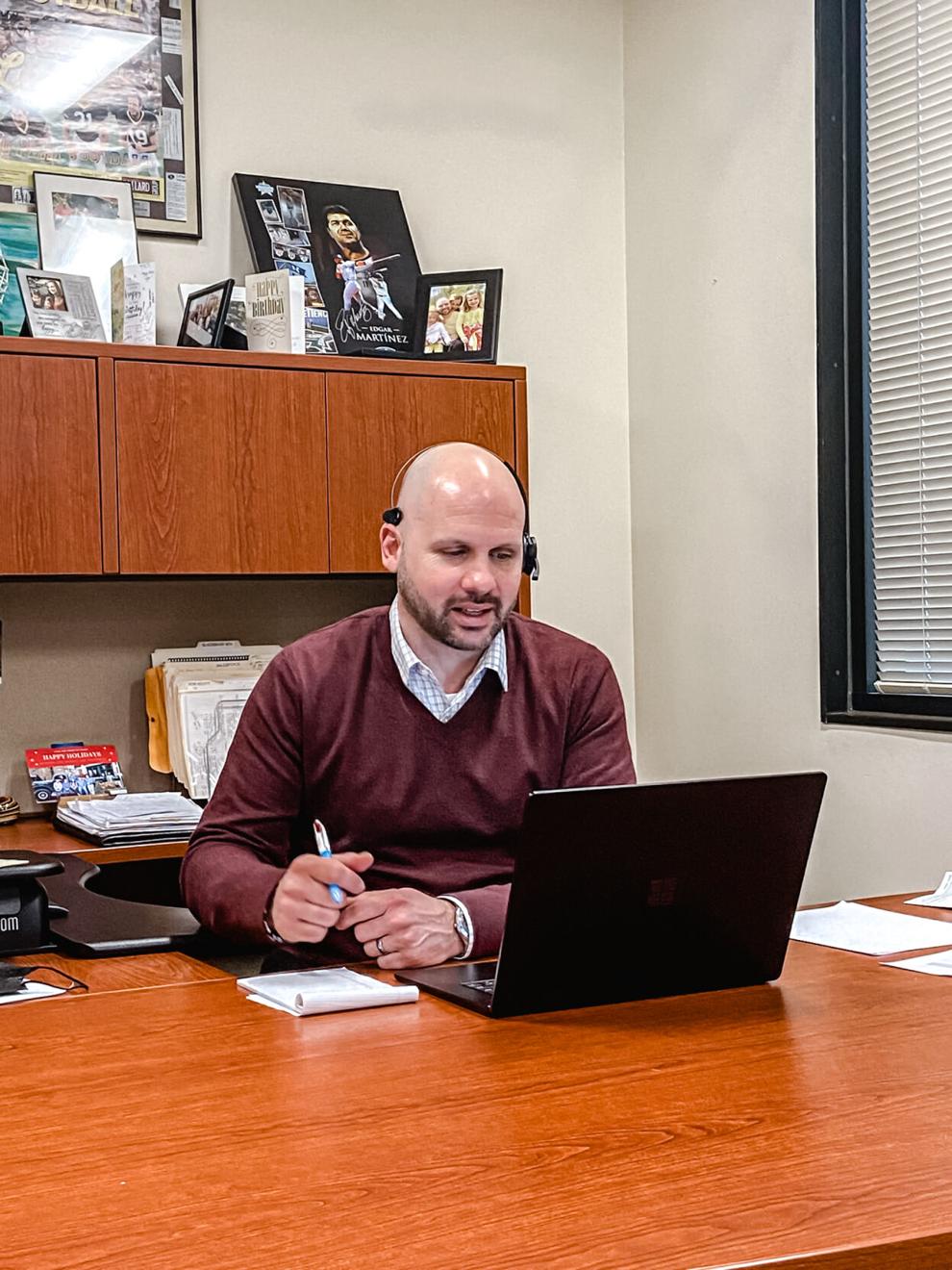 8:30 a.m. Teams meeting with our new ownership group, LFM Capital. Since COVID began, a lot of my meetings are online; part of our "new normal."
9 a.m. Checking in with members of our display and shelter teams who work in our facility in Tukwila. I try to make the rounds every day because I enjoy hearing what our teams are up to.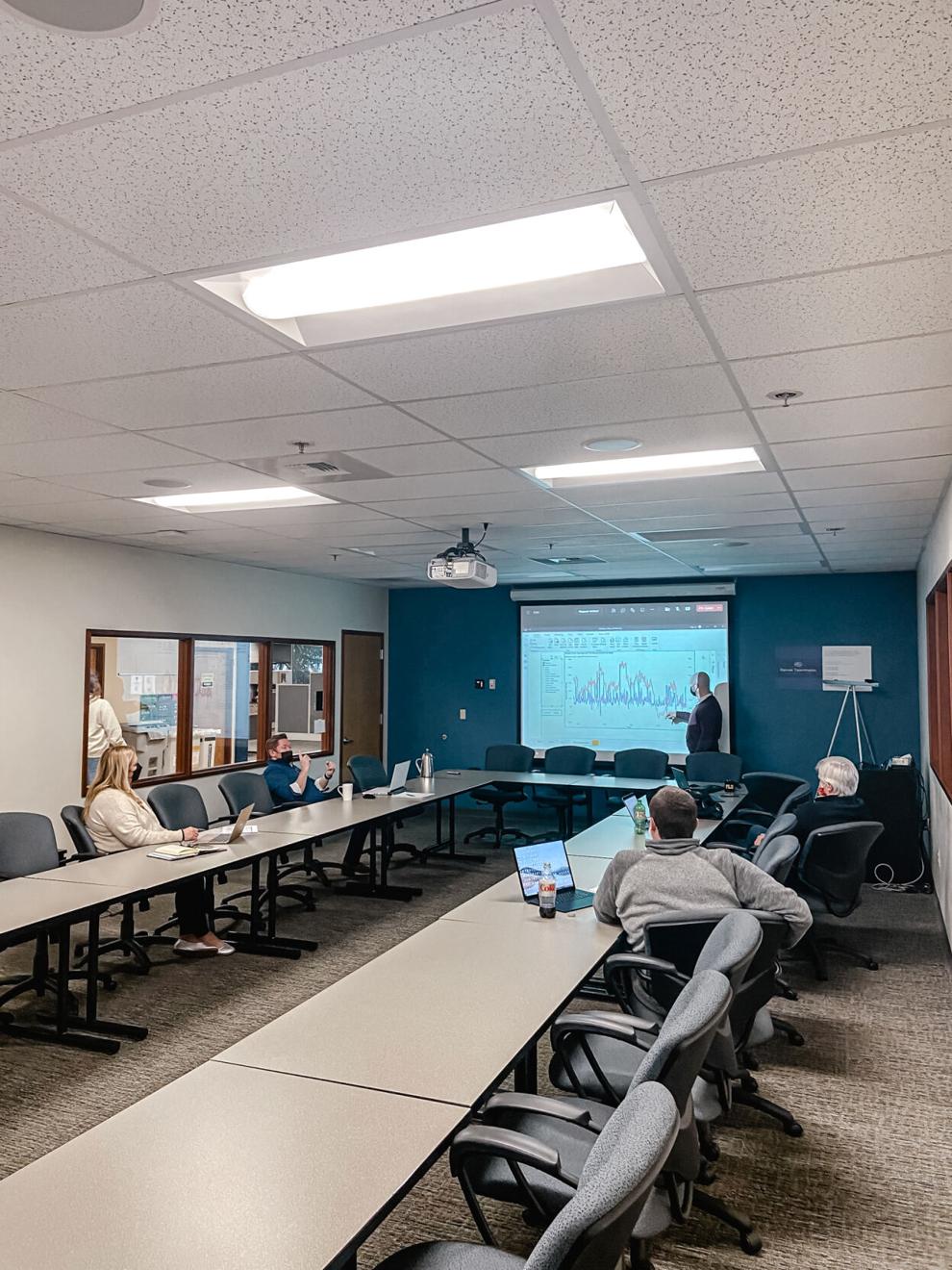 9:30 a.m. During our weekly executive leadership team meetings, we review company performance and financial metrics.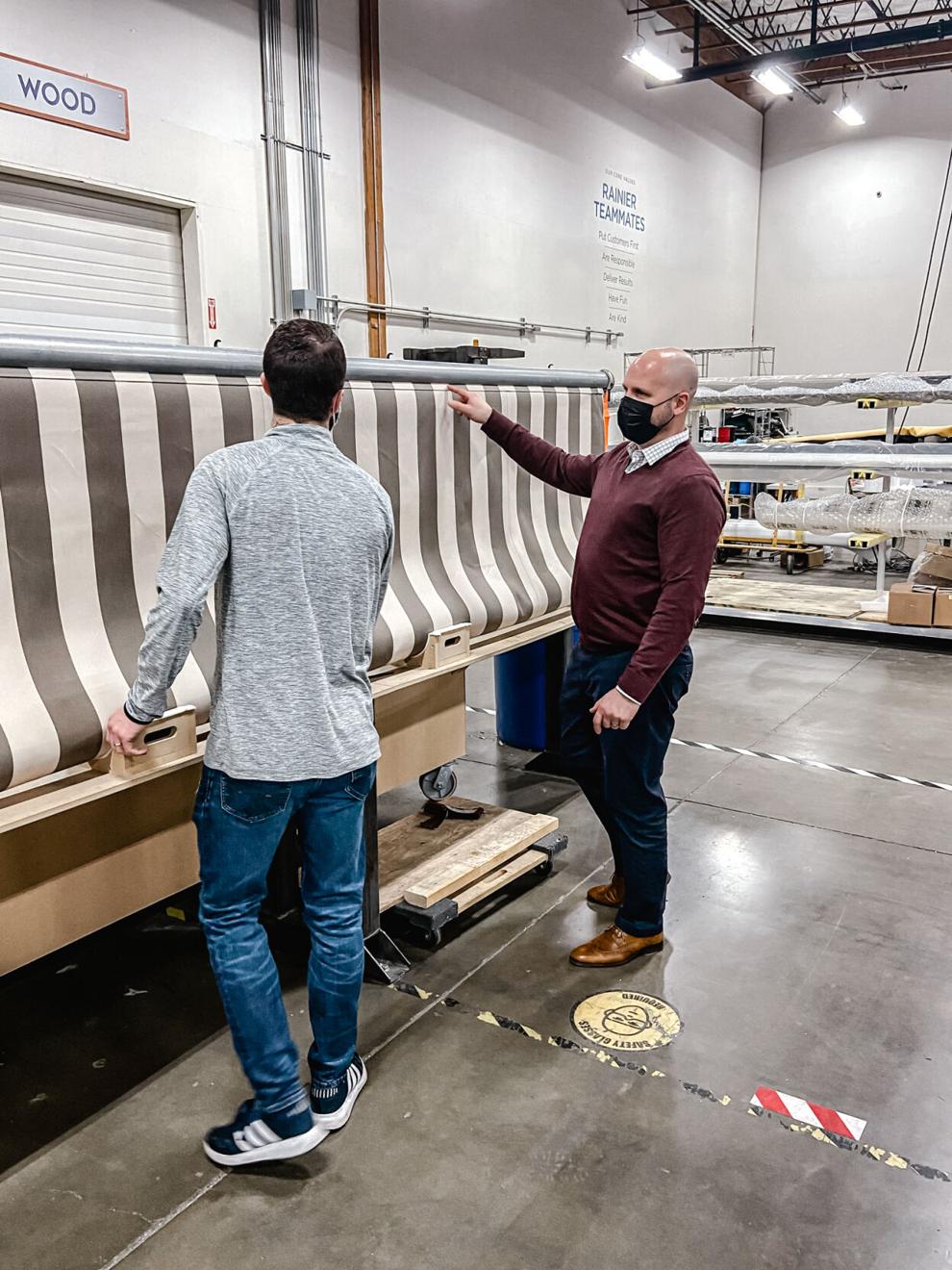 11:40 a.m. Before lunch, I go out onto the shop floor to see what we're making today. This is one of our power retractable awnings.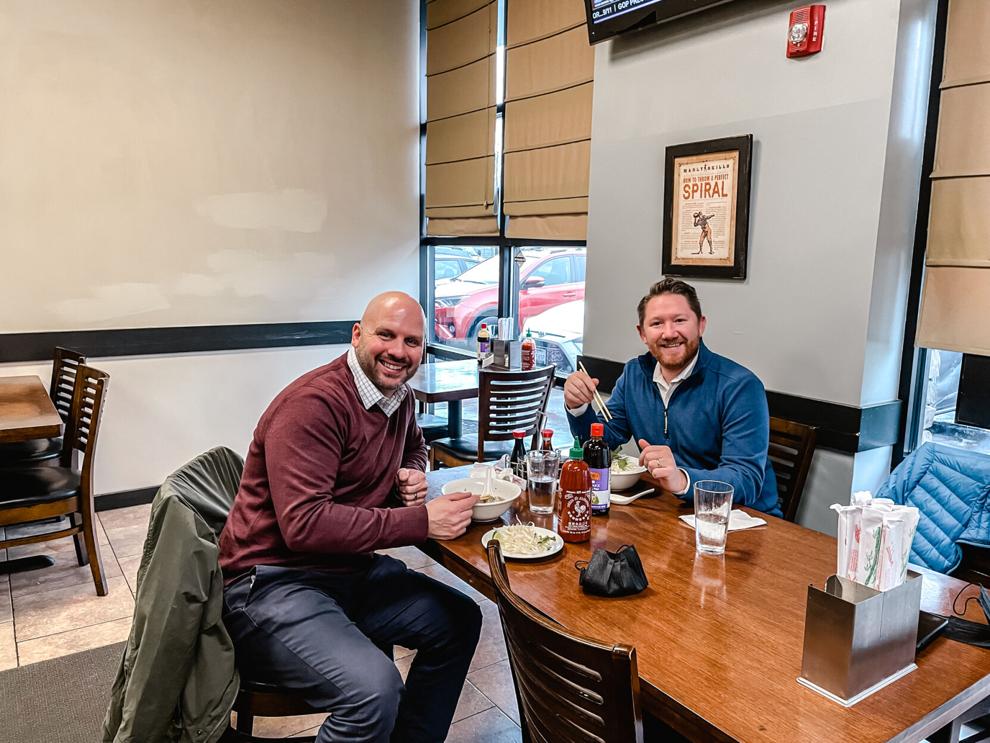 Noon Lunch with Matt Cutchin, senior vice president of sales and marketing, at our local pho restaurant. Pho and good company are the perfect "recipe" on a rainy day.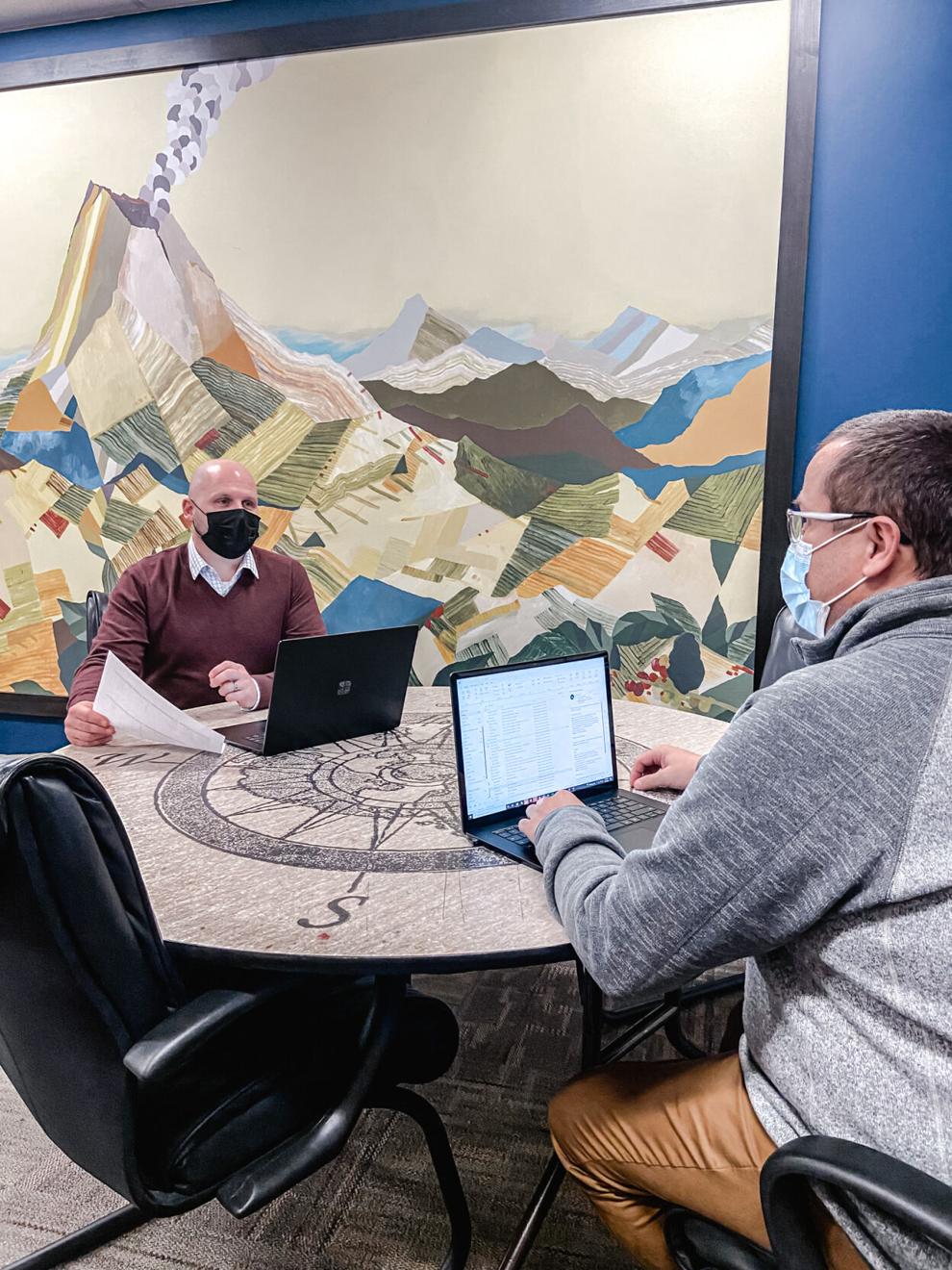 2 p.m. It's time for my weekly one-on-one meeting with our senior vice president of operations, Spencer Bruil. I have individual meetings with all my direct reports each week.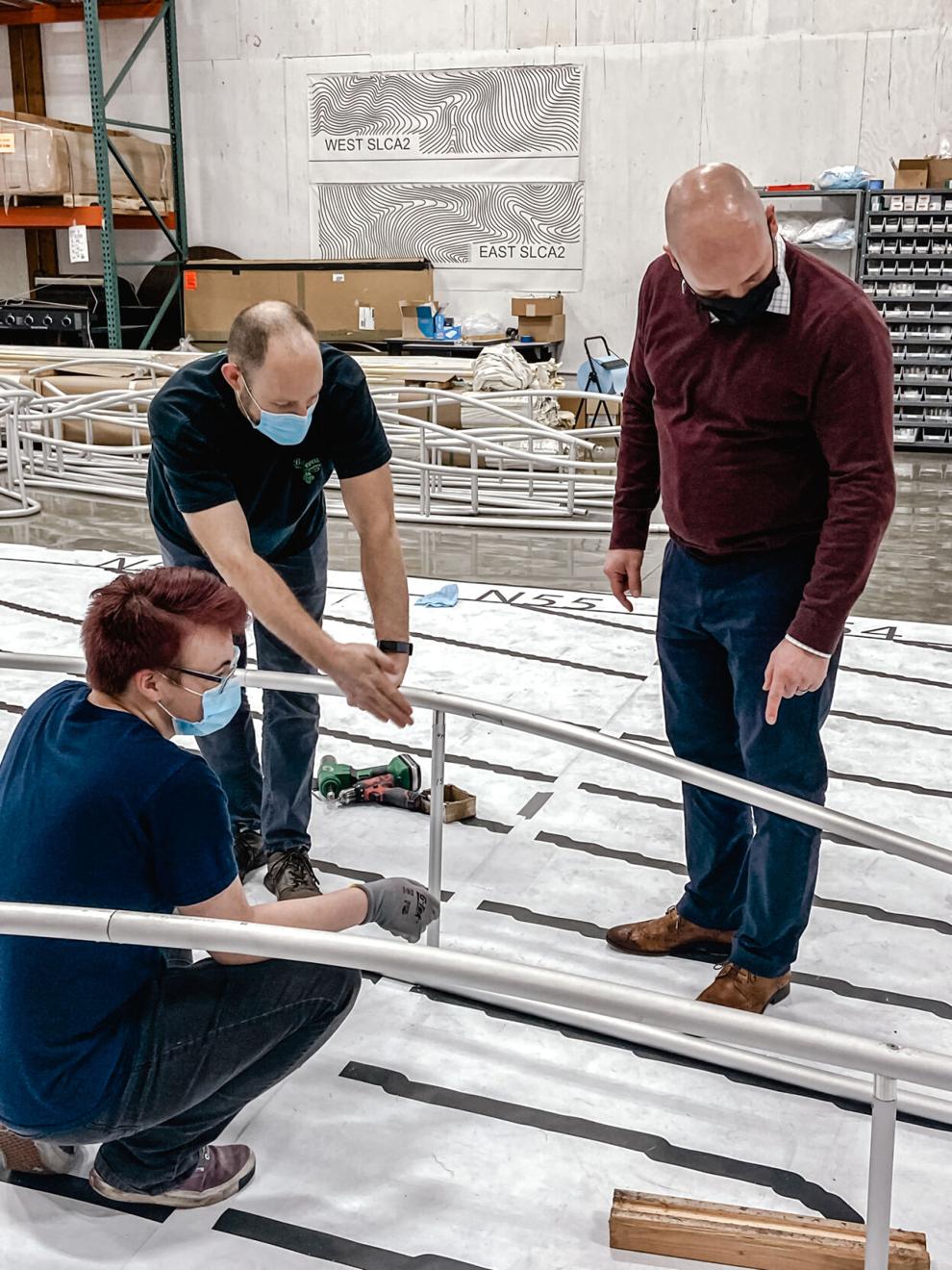 3:45 p.m. Checking out our newest project for the Salt Lake City Airport. This is a three-part public art installation, requiring precision tube bending and fabric work.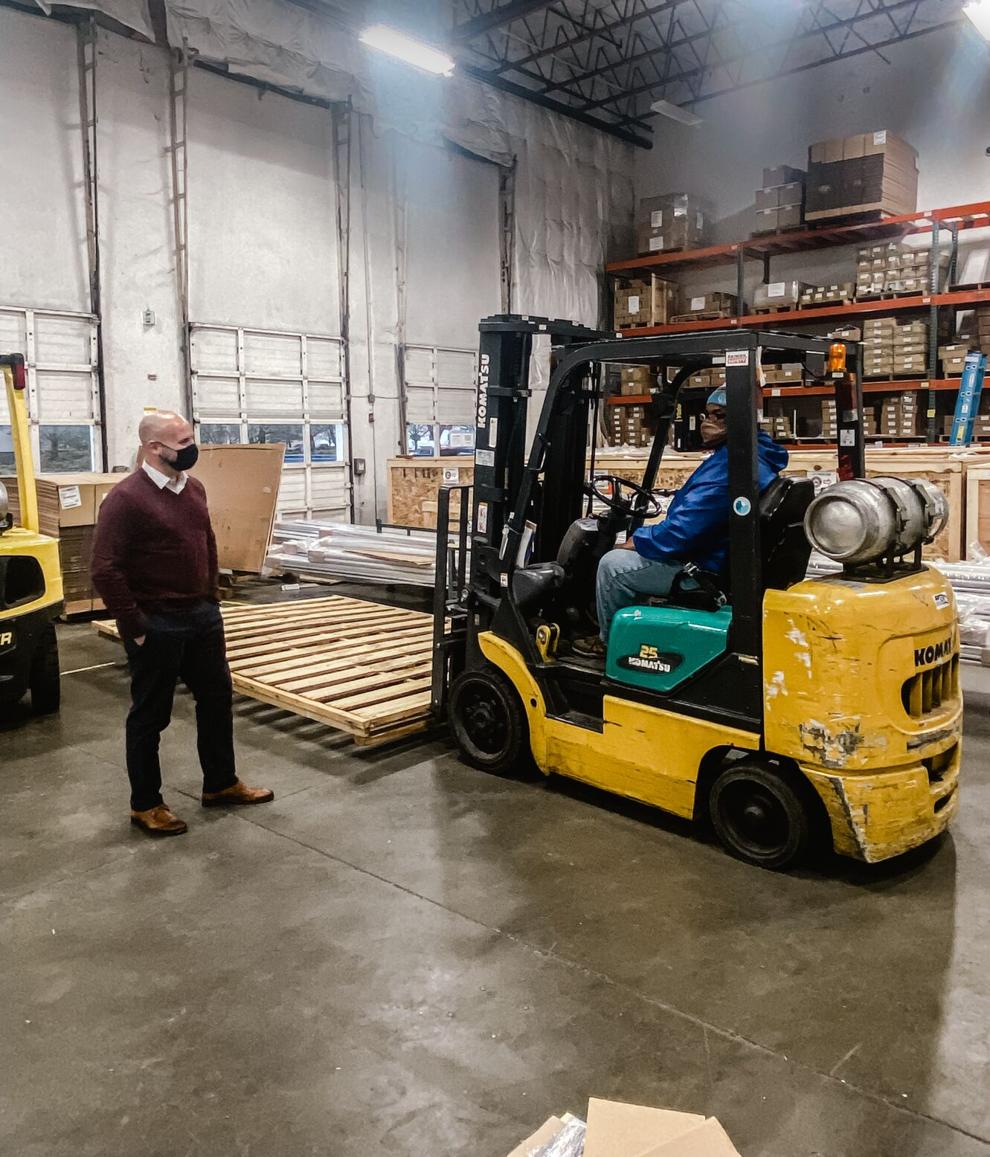 4:30 p.m. I stop by the shipping department to check in and make sure that we hit our goals for the day.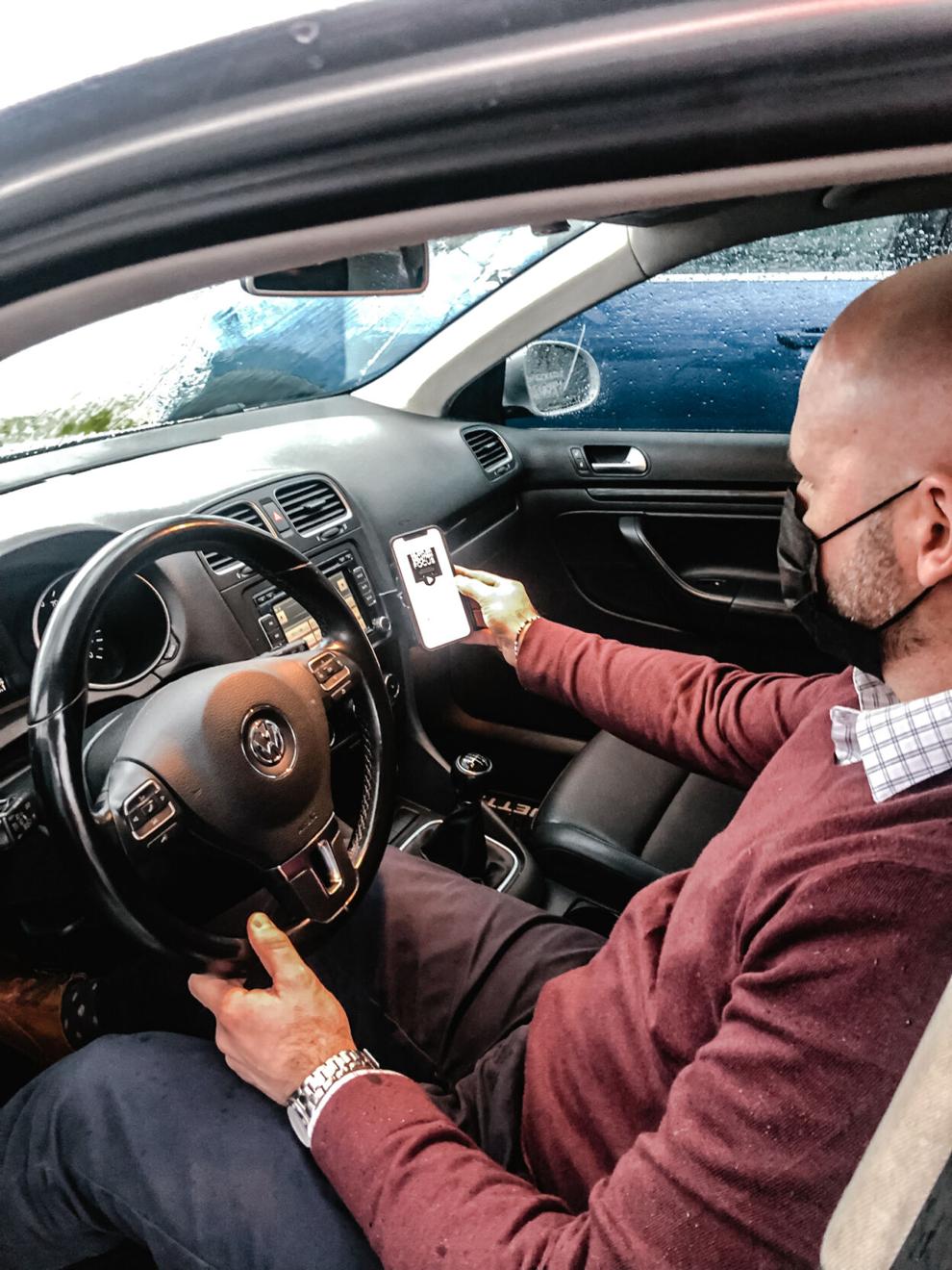 5:45 p.m. My daily ritual is to listen to an audiobook during my drive home. Today it is Relentless Solution Focus by Jason Selk.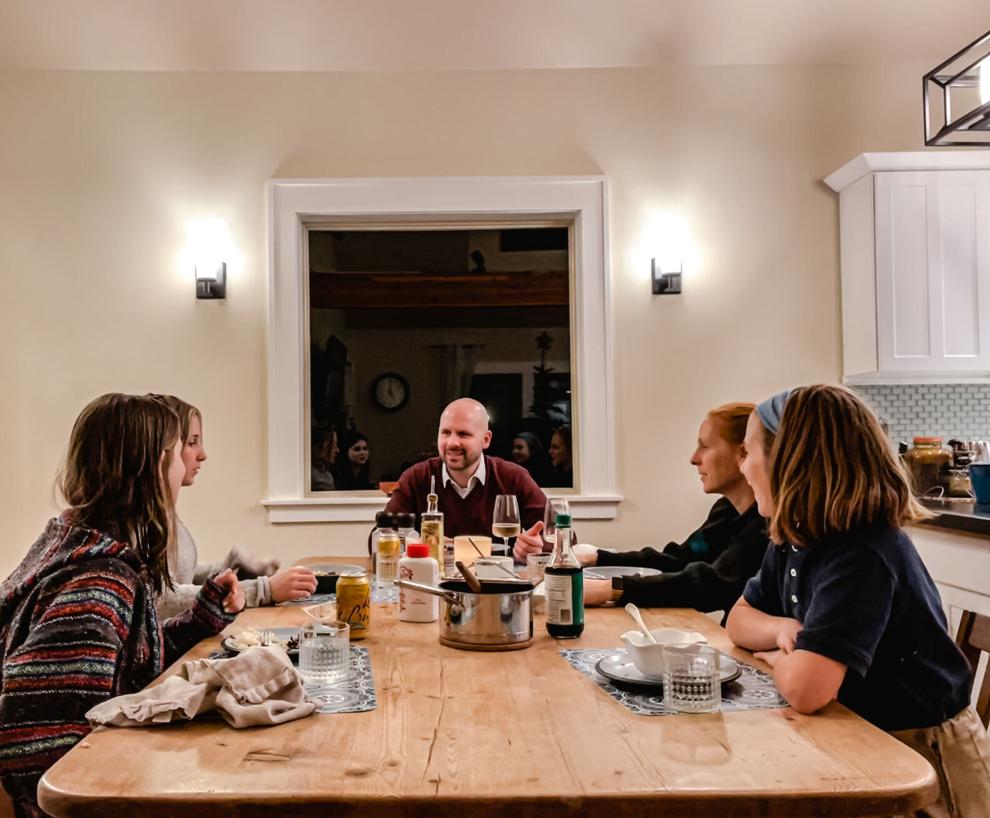 6:30 p.m. Like most, our family is busy, but we always do our best to make time to eat dinner together. With our family of five, there always are interesting stories and laughs around the dinner table.
8:30 p.m. During the pandemic, I began making craft cocktails at home — selecting the appropriate glassware and measuring with precision. For me, this is the ideal way to unwind after a busy day.
8:45 p.m. Planning for tomorrow. Knowing my three most important priorities for the next day is critical.