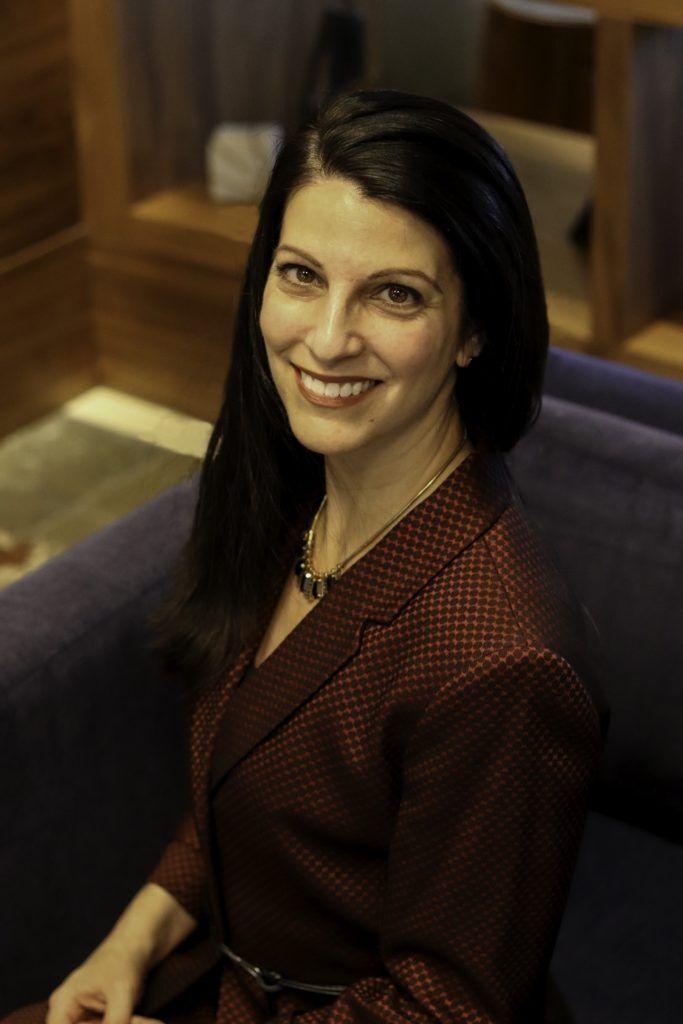 Along with access to opportunities, some might say the not-so-secret key to success is hard work. And becoming general manager of a signature hotel requires plenty of it. Just ask self-described realist Pina Purpero, the general manager of Hyatt Regency Lake Washington. Since 2018, Purpero has overseen all operations — like keeping the property fresh, ensuring its connection to the Renton community, and delivering first-class customer service.
Focusing on fairness, her collaborative and hands-on leadership style values honesty and transparency as keys to team building.
Throughout nearly 25 years in the hospitality industry, Purpero's persistence — coupled with support from her Hyatt peers and inspiration from her family — propelled her forward.
As the youngest child, the value of a solid work ethic was clear from the example set by her parents and siblings.
"My dad always owned his own companies. (He) never wore a watch (because) he worked all the time. If he was awake, he was working," Purpero remembered.
Independence was encouraged by Purpero's parents. To this end, she picked up many odd jobs as early as junior high. One of these was as a cleaner alongside her sister at their father's company.
Throughout college, Purpero spent summers trying her hand in various fields through internships, including one with Hyatt between her junior and senior years.
After graduation, Purpero accepted an invitation to Hyatt's corporate management training program. During orientation, she set her sights on becoming a GM. To those who are tempted to say the rest is history, Purpero might remind them not to dismiss the dedication, time, and outside support it takes to break through to new heights.
"There's a lot of value in working toward something. It definitely wasn't easy. There have definitely been moments when people felt I couldn't do something simply because I was a woman, and (since) a woman had not had that particular position before, there was a lack of confidence that a woman could do it. … But I just kept forging forward," Purpero explained.
In 2015, Purpero landed her first general-management job in Philadelphia. Throughout her career, Purpero has worked at nine Hyatt hotels in cities including Scottsdale, Los Angeles, and Chicago.
Through it all, a favorite quote of Purpero's — originated by Estée Lauder — powered her tireless work ethic. It reads, "I didn't get there by wishing for it or hoping for it, but by working for it."
---
7:45 a.m. I arrive for work at the Hyatt Regency Lake Washington.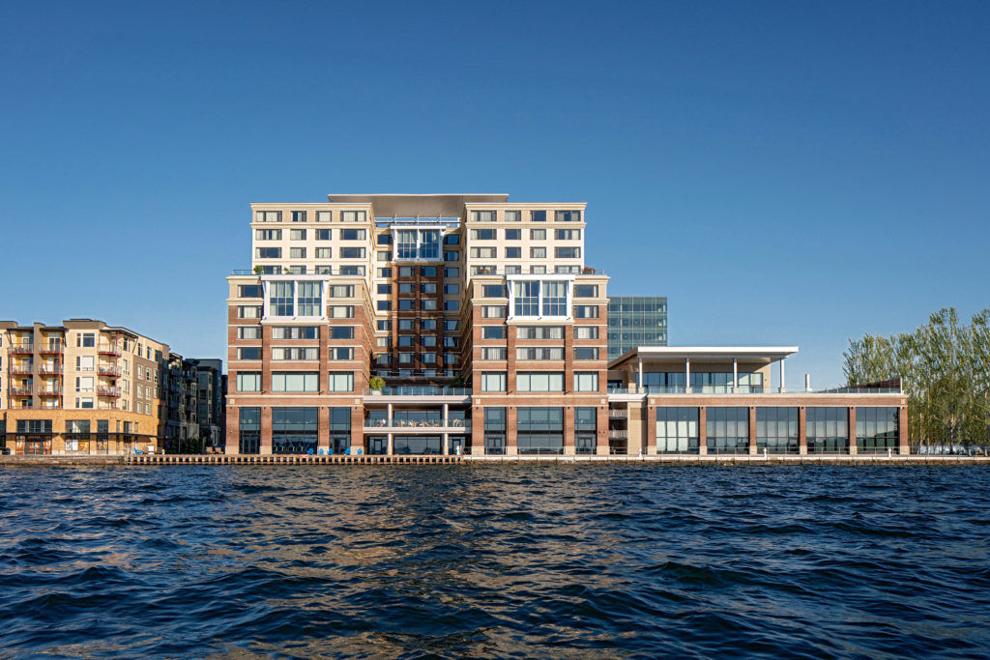 ---
7:50 a.m. I head straight to the human resources office to have my temperature taken and do a quick wellness check.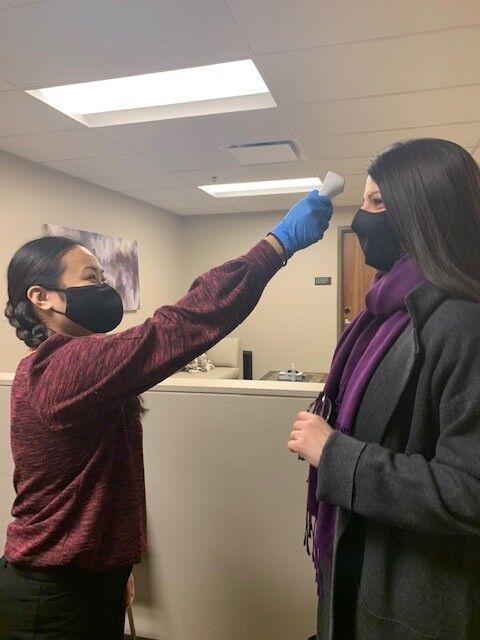 ---
8:15 a.m. I go to the market for my morning chai latte.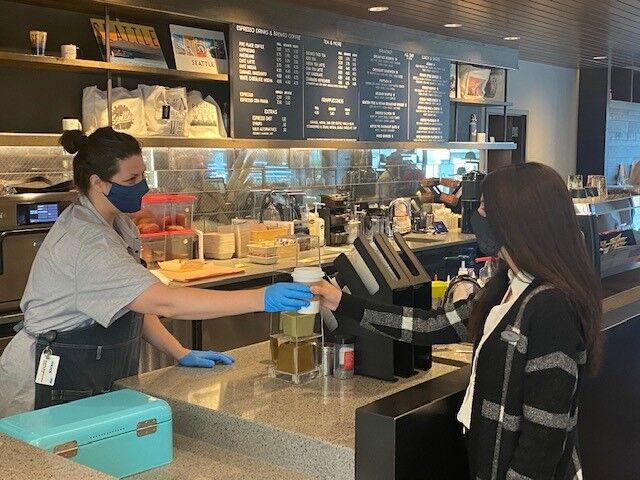 ---
8:30 a.m. Every day, I read recaps from the day prior, review revenue reports, read guest surveys, catch up on emails, and respond to guest requests.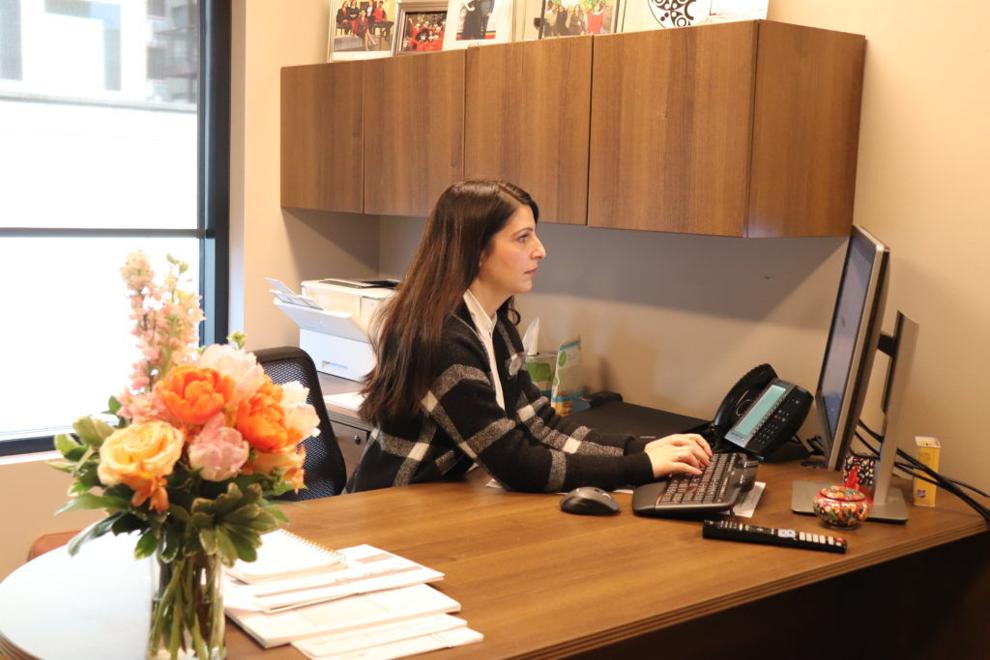 ---
10:30 a.m. As I am the hotel wedding officiant, I have the honor of officiating a wedding today. Throughout the pandemic (as many weddings had to be reimagined and reduced in size), I became an officiant to help simplify the process for the couple and help make the day special and memorable.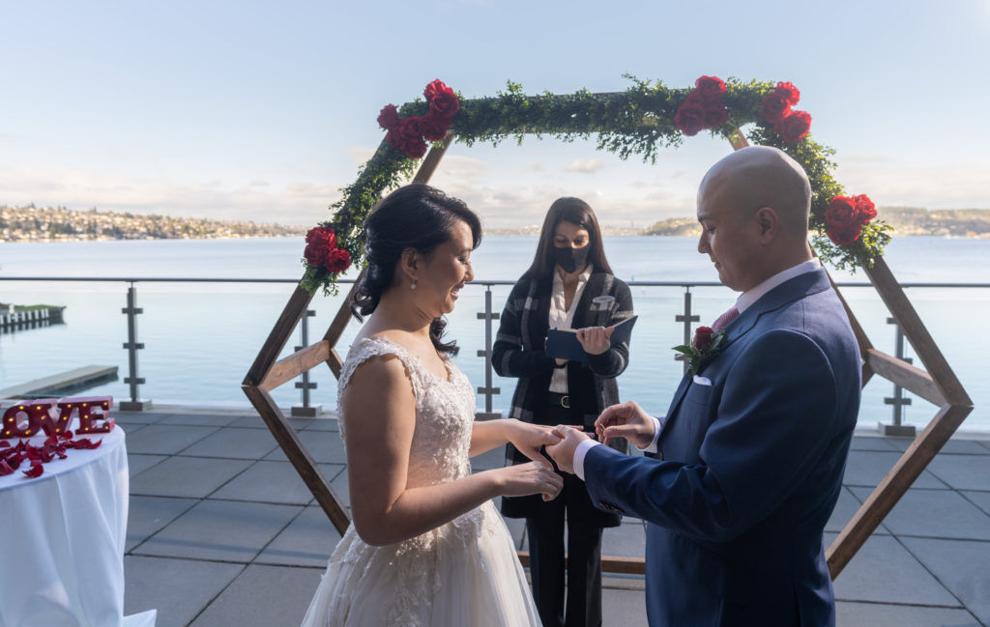 ---
Noon It's lunchtime. This delicious dish of roasted vegetables and grilled chicken is one of our featured items to promote wellbeing.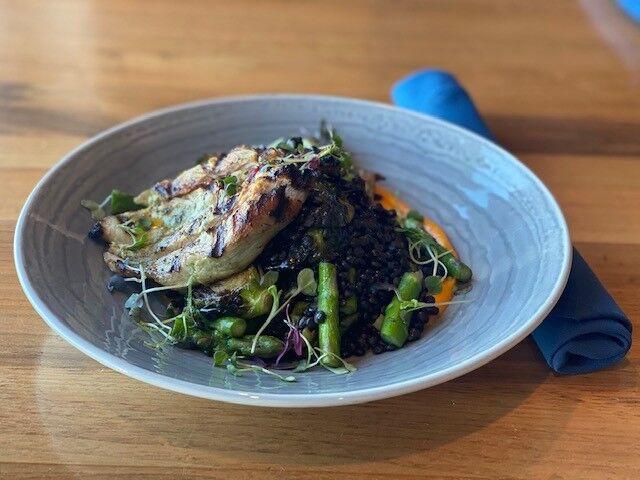 ---
1 p.m. My team and I complete a walkthrough of the hotel. We inspect guest rooms, the fitness center, public spaces, and the outdoor perimeter to ensure cleanliness and take notes of what needs to be improved or maintained.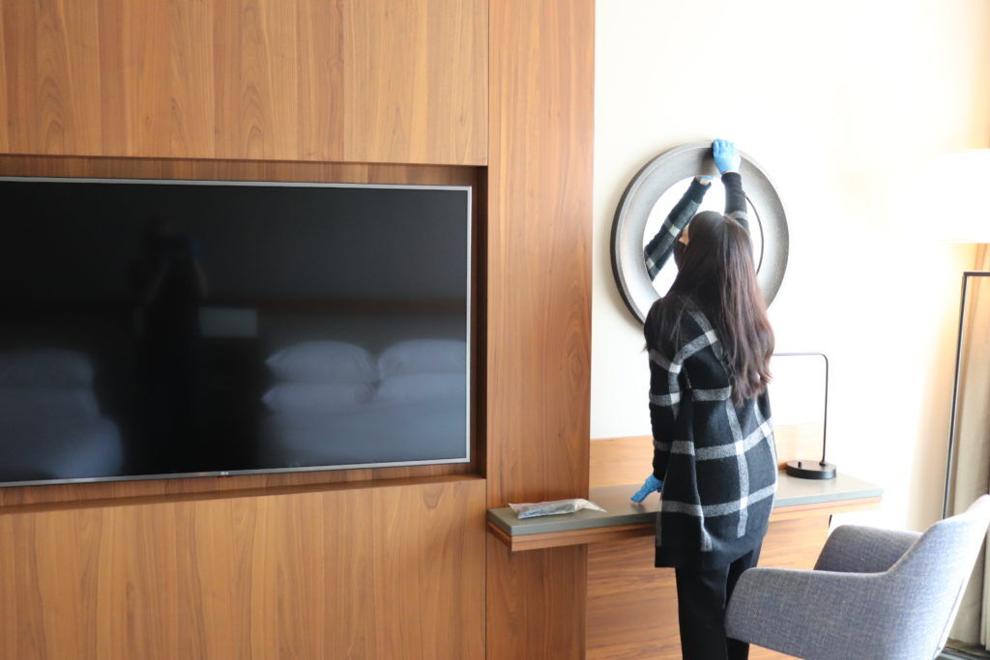 ---
3 p.m. I meet with my leadership team multiple times per week to discuss projects, review progress on goals, and share new items from each division. Some meetings are virtual, and others are socially distanced in-person meetings.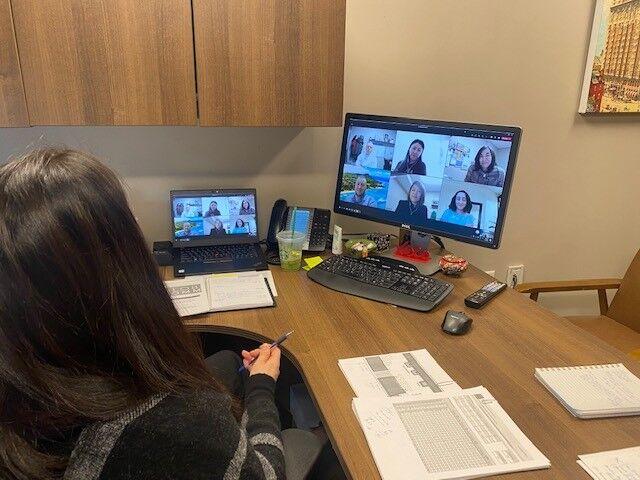 ---
4 p.m. I spend time with Lindy, our lobby ambassador. Lindy is a former service dog for Canine Companions and is the most relaxed furry friend. She loves welcoming our guests each day.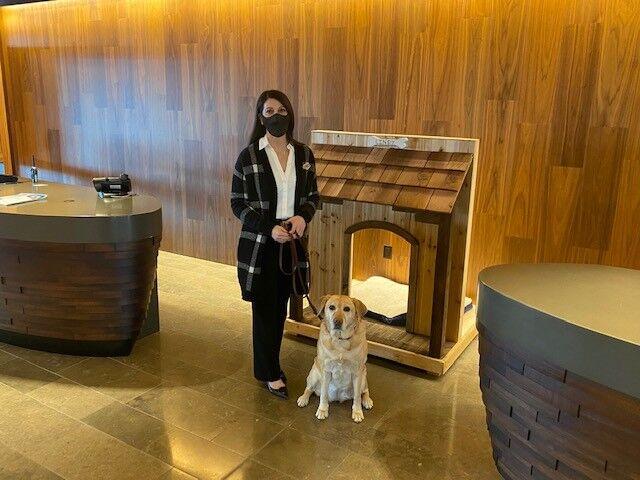 ---
5:30 p.m. It's time to wrap up the day and enjoy a cocktail — cheers.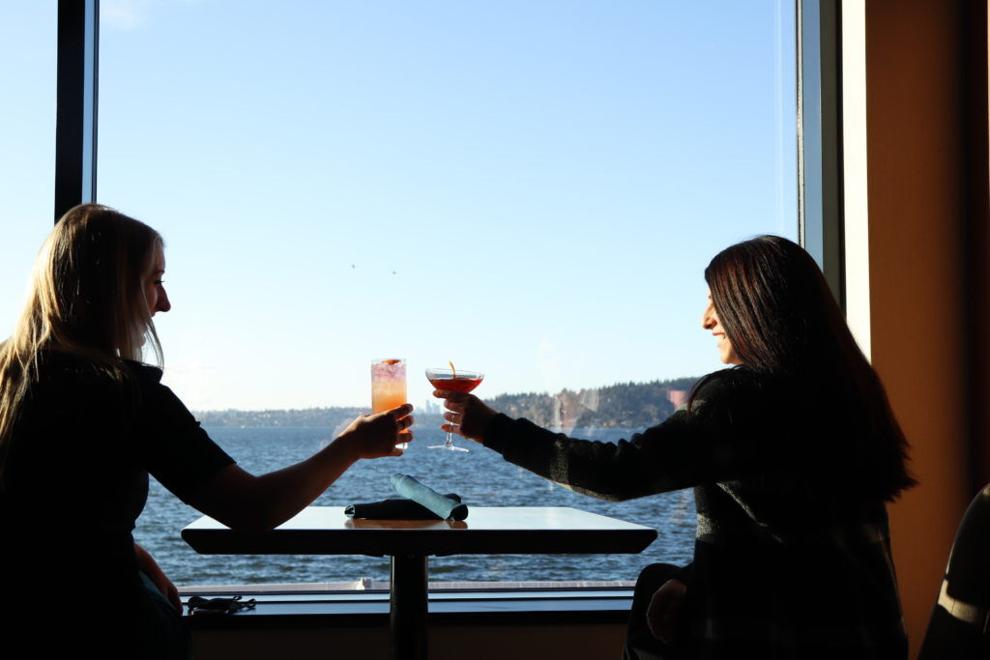 ---
6 p.m. Watching the sunset on Lake Washington is always a perfect way to end the day.