The Eastside is filled with top-notch young professionals. That fact was again driven home to us earlier this year, as your nominations for our annual 30 Under 30 awards began to pour in. And we mean pour. We received more nominations this year than we have in the history of our awards. With judging assistance from a handful of former honorees, as well as much debate and discussion, we are excited to present to you some of the best, brightest, and most ambitious Eastsiders.
By Laura Jaye Cramer, Olivia Hicks, Joanna Kresge, Madison Miller, and Blake Peterson 
All photos courtesy each individual unless otherwise stated.
---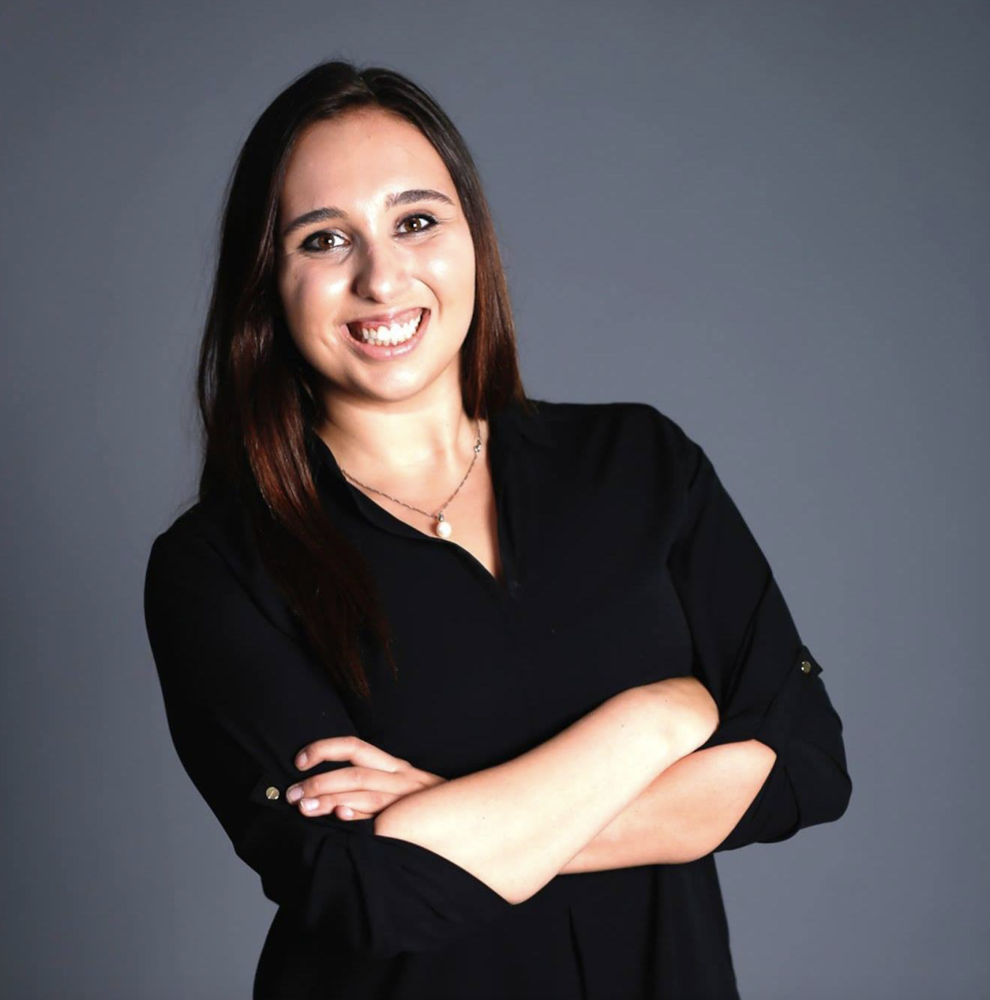 Morgan Lindberg, 27 
MTT Homes, Vice President of Operations
Residence: Edmonds
Hometown: Tacoma
First job: Salad girl at Lake Tapps' Lakeside Grill 
Hobbies: Building business relationships, reading, watching sports, watching documentaries, listening to audiobooks, traveling, and listening to music
Book currently reading: Can't Hurt Me by David Goggins 
Before the age of 40, I want to... "help expand MTT Homes as a multistate homebuilder and develop an MTT Homes real estate brokerage and mortgage company."
At her first job, Morgan Lindberg learned two things that still resonate with her today: to never leave five minutes before a shift ended, and that time and dedication matter. MTT Homes' vice president of operations exemplifies that mindset even off the clock. This self-described architecture junkie is even looking at new house plans in her free time. "She runs a $50 million organization that competes with the top homebuilders in the state," Lindberg's nominator, former colleague Debra Purcell, wrote, "and, as a woman in construction, kicks ass." Lindberg only wants to keep expanding on her expertise and impact. Recently, she was accepted into the University of Arizona's master's program for real estate development and aspires to eventually extend MTT Homes' reach nationwide. — BP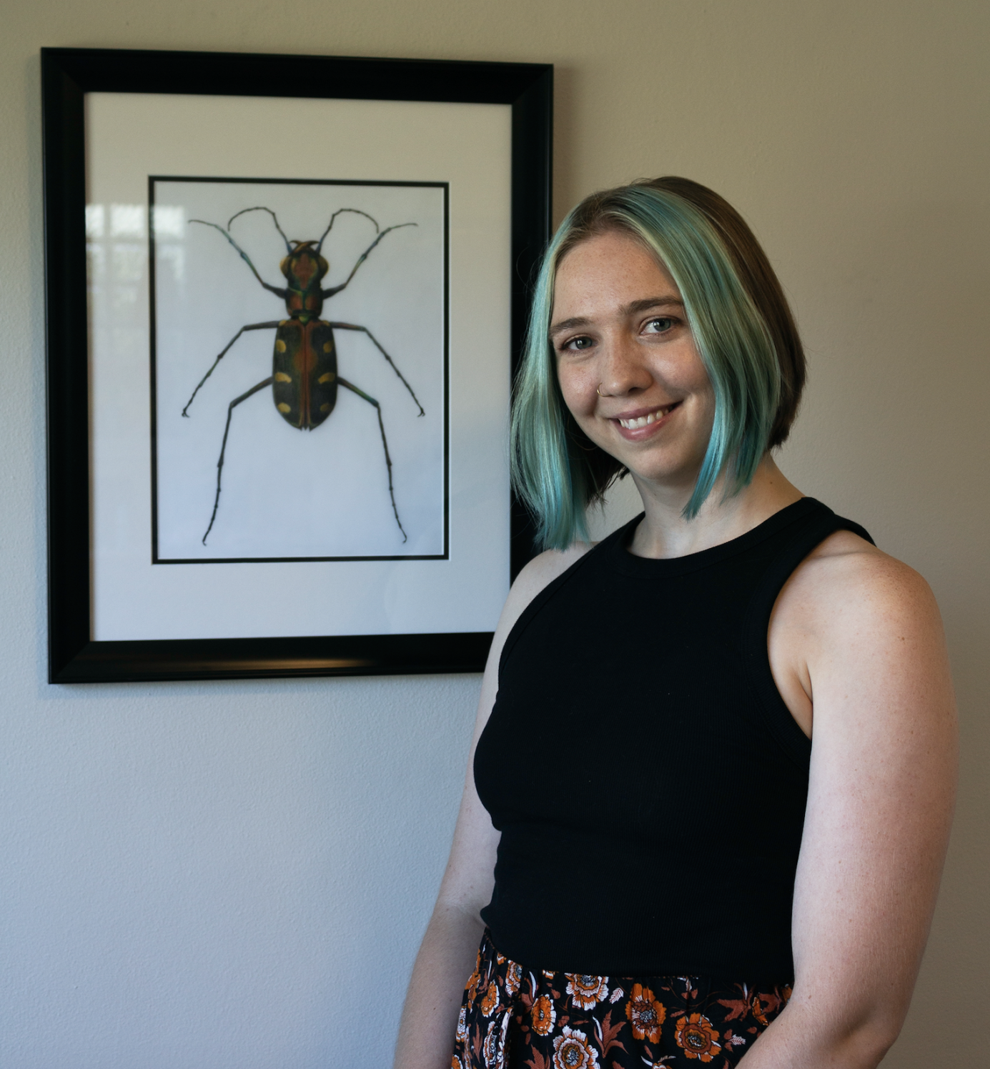 Francesca Udeschini, 28
Residence: Seattle
Hometown: Redmond 
First job: Teaching ballet at Art School Ellen in Redmond
Hobbies: Collecting bugs, taking pictures, reading tarot, petting her cat, taking baths, and spending time near the ocean 
Book currently reading: Indian Legends of the Pacific Northwest by Ella E. Clerk
Before the age of 40, I want to... "make a positive impact to my community through art."
Not only does Francesca Udeschini work as the program coordinator and gallery curator for Redmond's Centro Cultural Mexicano, but they also have studied oil painting and fresco techniques at the Accademia di Belle Arti di Firenze in Florence, completed an impressive residency in Italy, helped found the Bienno Borgo degil Artisti Artists Collective, had their work shown in the Museum of Contemporary Art in Chicago, and earned a certificate in natural science illustration from the University of Washington. Through this education and experience, the queer Italian American interdisciplinary artist said their work "investigates nature, mortality, and impermanence in connection to the human experience." Most recently, Udeschini completed a two-month residency at Richmond Beach Saltwater Park, where they used the park's invasive plant species to make paper and pigments. When they aren't creating, Udeschini can be found bingeing YouTube videos of My Chemical Romance interviews with their boyfriend and their cat, Natalina. — JK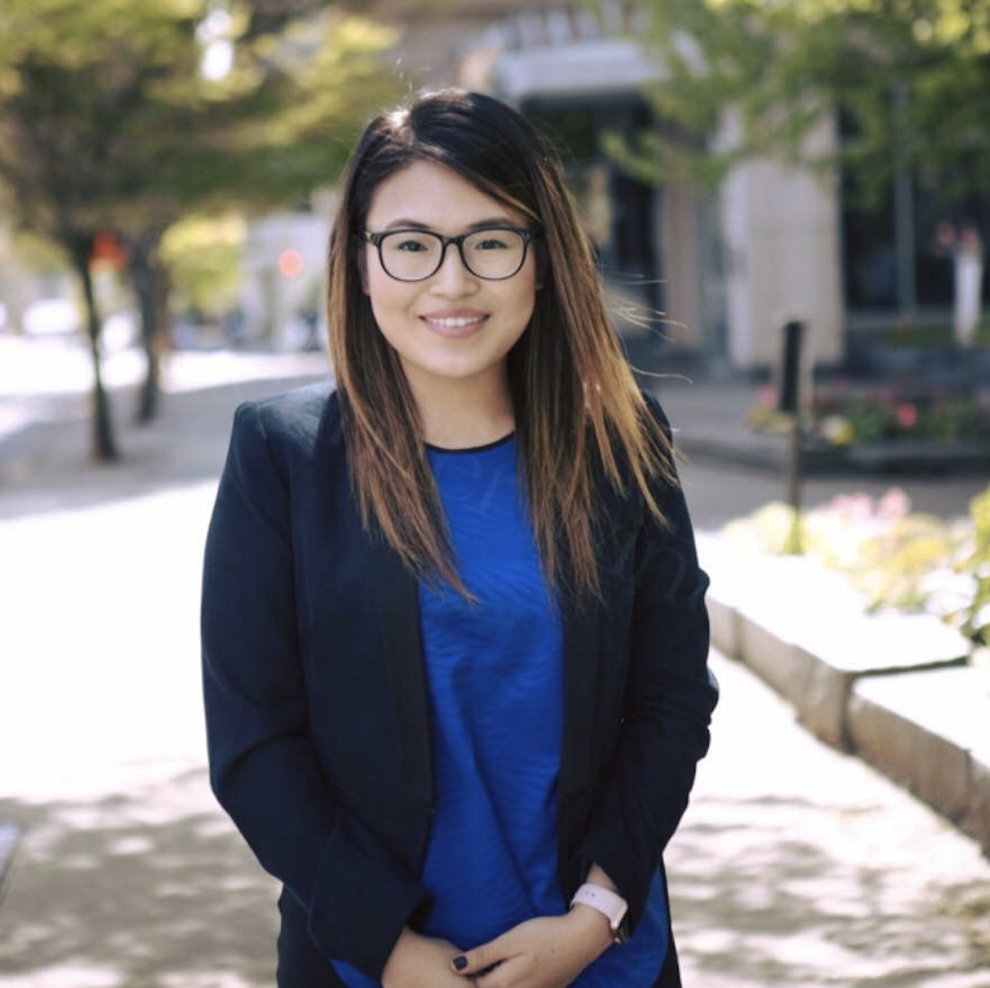 Esther Khongorzul, 28
Chosen I Realty, Founder and Real Estate Agent
Residence: Maple Valley 
Hometown: Ulaanbaatar, Mongolia
First job: A family-owned nail salon 
Hobbies: Traveling, shopping, hosting, and spending quality time with friends and family 
Book currently reading: A book on raising boys into men 
Before the age of 40, I want to... "make money while I sleep by owning multiple high-rise apartment complexes."
For Esther Khongorzul, the desire to establish her own realty company stemmed from a dream of owning her own home. "Looking out the window, I think about how I came this far," Khongorzul said. "Coming from (another) country and owning nothing under my name, I always dreamed what it would be like to live in a house, or better yet, own a house." The 28-year-old doesn't just own a home now, but multiple properties. Those with whom she shares her home — her husband, three sons, sister, and two dogs — drive her dedication to Chosen 1 Realty as well as Chosen 1 Family, a nonprofit for low-income families in rural Mongolia. When she's not busy building her real estate empire, Khongorzul can be found bingeing Shark Tank or enjoying a green tea ice cream cone. — OH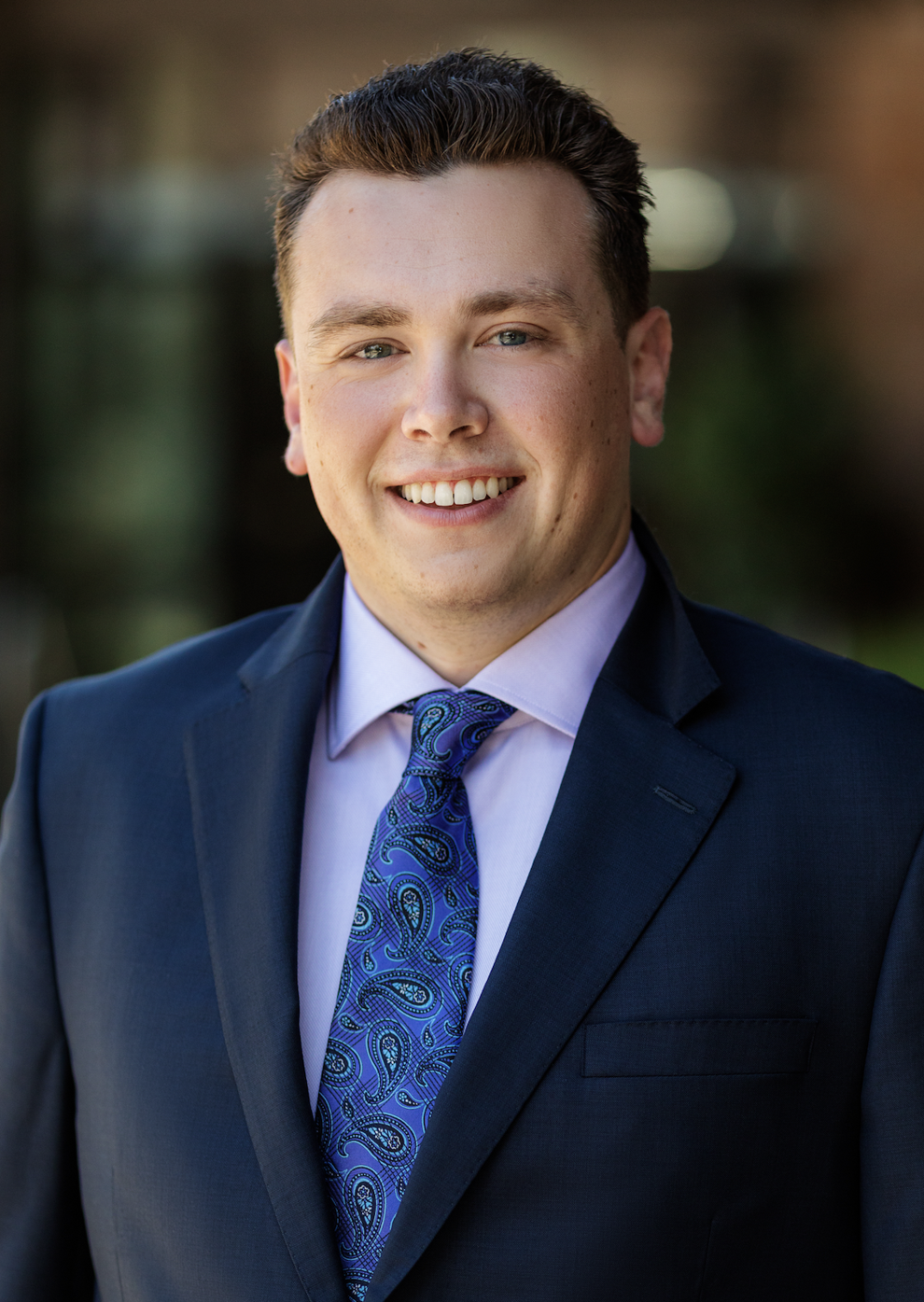 Henri Beaudoin, 27
Residence: Redmond 
Hometown: Bellevue 
First job: Summer technology assistant at Eastside Preparatory School 
Hobbies: Working 
Book currently reading: The Execution Factor: The One Skill That Drives Success by Kim Perrell
Before the age of 40, I want to... "dominate the professionally installed smart home industry."
Henri Beaudoin, a lifelong Eastsider, knew from a young age he wanted to go into electrical engineering, software engineering, or architecture. After dropping out of college, teaching himself software development, and leaving Microsoft to launch his own company, Beaudoin has blended all three childhood interests into a company focusing on home technology, software, and electrical systems. For Beaudoin, his work extends past the barriers of regular business hours. "Once I left my desk job as a software developer, my job (became) my hobby, and I wouldn't have it any other way." During his free time, Beaudoin enjoys volunteering for the City of Bellevue and Issaquah's Emergency Communications teams. — OH
Noor Awad, 24 
Residence: Woodinville  
Hometown: Redmond 
First job: Sales associate at American Eagle
Hobbies: Baking, writing, and working out 
Book currently reading: All We Can Save: Truth Courage, and Solutions for the Climate Crisis by Ayana Elizabeth Johnson 
Before the age of 40, I want to... "have my own firm as a licensed architect that focuses on the social impact of architecture and sustainable design (while also) researching and teaching at UW."
As an architectural designer and Master of Architecture student at the University of Washington, Noor Awad said her favorite thing about the Eastside has been watching its growth. Even from a young age, Awad was fascinated by architecture. "I spent summers in Palestine, where the buildings look much different than they do in Redmond; I found myself fascinated by the different shapes, materials, and colors," the Palestinian American said. From there, Awad decided that she wanted to use architecture to support and heal communities in a sustainable, climate-friendly way. When she isn't studying or endeavoring to make the world a better place, Awad can be found at River Trail Roasters engaging in a mentoring session or out and about bucking the stereotype that her generation is devoid of style. "Millennials are more stylish than Gen Z gives us credit for," she said. — JK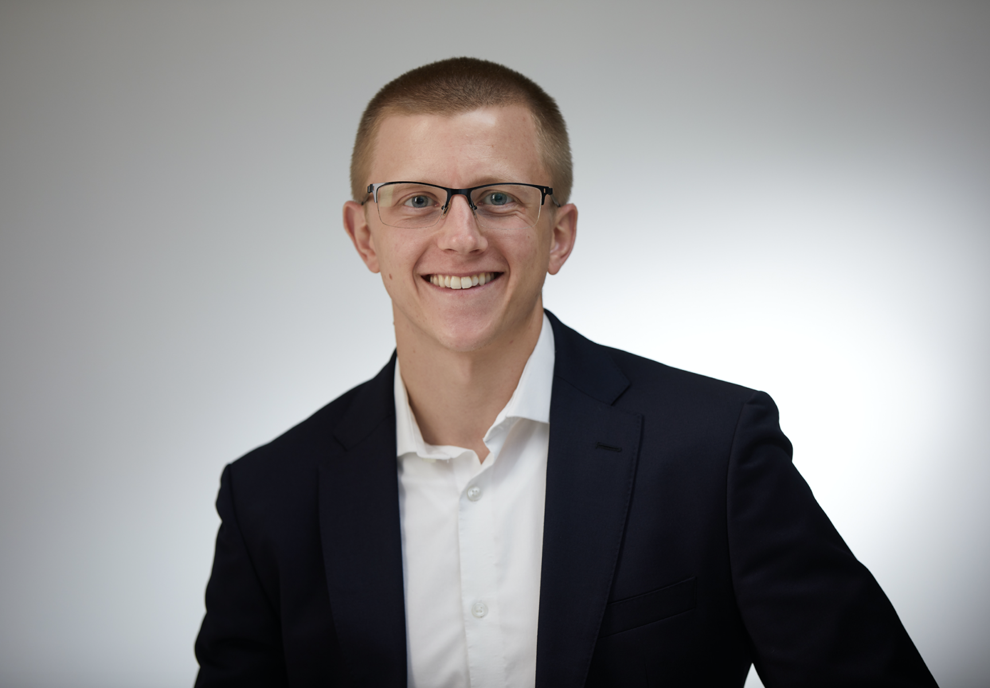 Matt Hrdlicka, 28
Columbia Bank, Vice President, Relationship Manager 
Residence: Issaquah  
Hometown: Omaha, Nebraska 
First job: Lawn crew member for an apartment complex
Hobbies: Running, reading, and cooking
Book currently reading: Range by David Epstein
Before the age of 40, I want to... "lead a team to continue supporting local businesses so they can continue making an impact, build a family, and run more races."
One of the things Columbia Bank's Matt Hrdlicka likes best about the Eastside business community is its unique blend of large, storied companies and innovative new startups. Because of the nature of his job, Hrdlicka gets to work with a diverse clientele that speaks to the region's distinctive mixture — and, every day, he feels "lucky to be a part of it." In addition to his work at Columbia, Hrdlicka is vice president of the board for Team Read and is a Risk Management Association board member. And, in 2020, he founded All in Training WA, a personal running coaching business. "Matt has embraced what it means to live, work, and serve in our community," his fiancée, Samantha Garrard, wrote in her nomination of him. — BP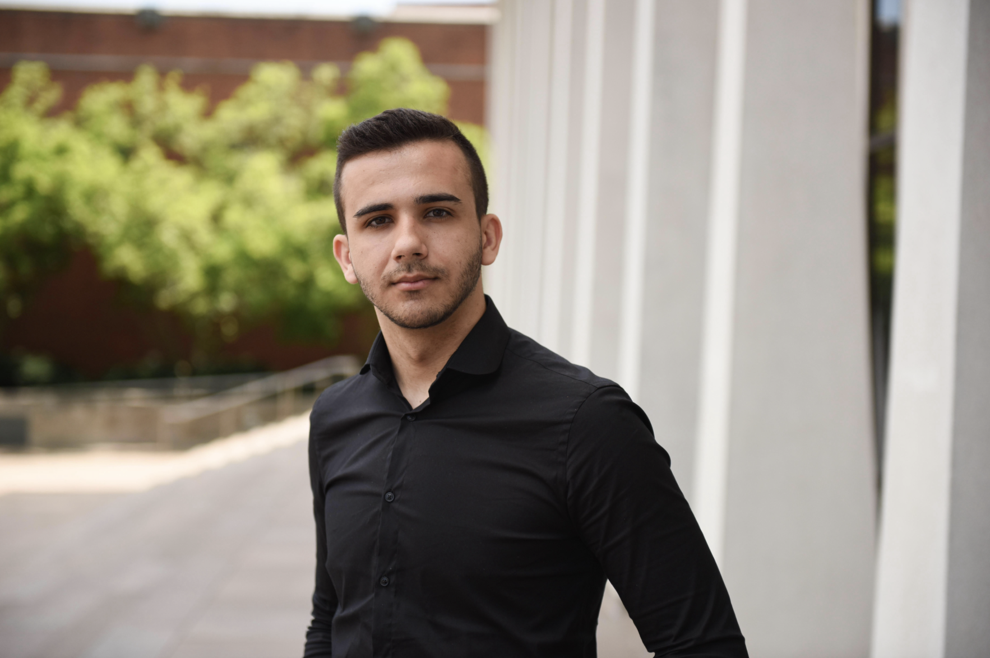 David Kirichenko, 25
Amazon Web Services, Security Engineering Technical Program Manager 
Residence: Covington
Hometown: Seattle
First job: Warehouse worker
Hobbies: Playing soccer, skydiving, river rafting, painting, writing, hiking, and traveling
Book currently reading: The Laws of Human Nature by Robert Greene
Before the age of 40, I want to … "help start an orphanage in honor of my mother, who was an orphan herself."
Looking at a now-thriving David Kirichenko, security engineering Technical Program Manager for Amazon Web Services in Bellevue, one might have a hard time believing he was ever the underdog. But growing up as the youngest of six, Kirichenko describes his impoverished teenage years as deeply difficult — juggling janitorial work (oftentimes well past midnight) with his high school classes. "However," he said, "I knew that I had a vision for the future, one I was willing to sacrifice everything for, and I wouldn't let anything stop me." The vision was correct, and the ever-industrious Kirichenko now speaks four languages, has written for publications like the Harvard Public Health Review, and has put his troubles firmly in the past. If he's not working, Kirichenko can often be found at The French Bakery in Bellevue, possibly listening to his favorite podcast, The Skeptics' Guide to the Universe. — LJC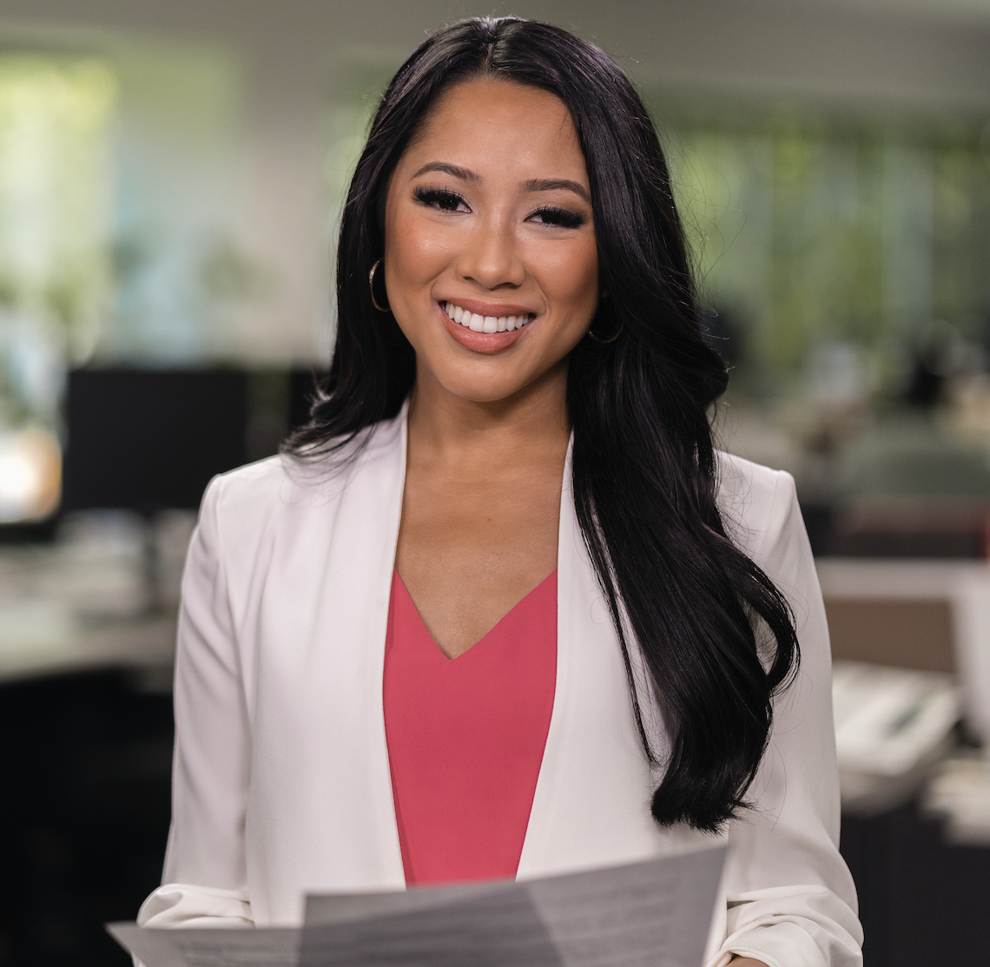 Starla Sampaco, 26
KCTS 9, News Anchor | Career Survival Guide, Founder
Residence: Bellevue
Hometown: Bellevue
First job: On-camera host for What's Good, 206?, a youth-oriented public access TV show
Hobbies: Making TikToks and Instagram Reels of her rescue dog, Dorito (@himynameisdorito)
Book currently reading: Unfinished: A Memoir by Priyanka Chopra
Before the age of 40, I want to … "write a book that teaches young professionals, especially women and people of color, how to advocate for themselves at work."
A news anchor for Seattle-area KCTS 9, Starla Sampaco is living her childhood dream. "I was a very curious child, and I loved the idea of being paid to ask questions," the University of Washington alum said. Sampaco went on to work on a cable access television show called What's Good, 206? beginning in high school. The job, she said, taught her improvisation when things don't go as planned after a rogue baseball broke her nose during an on-camera interview at (then) Safeco Field — she finished the interview. Off camera, Sampaco is a contributing writer for the Harvard Business Review, founder of Career Survival Guide — which "provides women and professionals of color with strategies to help them succeed in the workforce" — and works as a professional speaker. All while endeavoring to make her dog, Dorito, TikTok famous. — JK
Emily Lago Anderson, 24
Microsoft, Azure Virtual Machine Support Engineer | SCOPE, Co-Founder
Residence: Sammamish
Hometown: DuPont
First job: Hostess at McNamara's Pub & Eatery
Hobbies: Film photography, trail running, cooking, and baking
Book currently reading: Written in My Own Heart's Blood by Diana Gabaldon
Before the age of 40, I want to … "own my own coffee shop."
From a young age, Emily Lago Anderson has been a go-getter. Early on, she was certain she was destined for Broadway. Later, she launched an equitable computer science program for elementary school students in California while in college, Largo Anderson isn't afraid to dream big. This determined attitude reflects what Largo Anderson said is the best professional advice she has received: "In discovering your career, you should ask for forgiveness, not permission." As a recent college graduate, "one of the biggest transitions I had to make entering the industry was understanding that I will have a far greater impact if I am willing to bring my ideas to the table and execute them, without waiting for someone's permission to do so," Largo Anderson said. — OH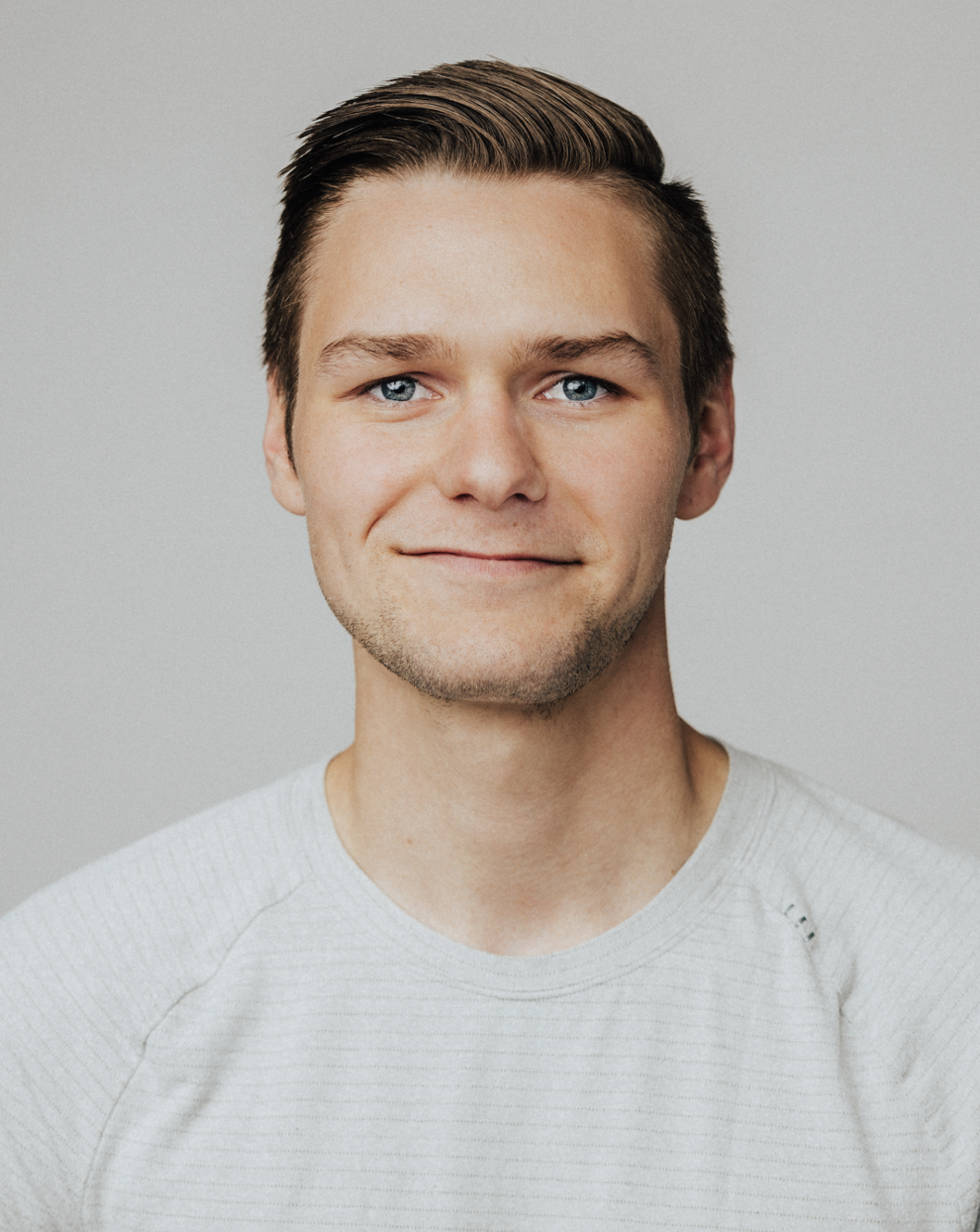 Leo Speaks, 23
Residence: Everett
Hometown: Woodinville
First job: Working for his father's window-cleaning business
Hobbies: Fishing, Brazilian Jiu-Jitsu, video editing, hiking, and woodworking
Book currently reading: The Wisdom of Insecurity: A Message for an Age of Anxiety by Alan Watts
Before the age of 40, I want to … "be able to support my mother and father financially."
A lifelong Eastside resident, Leo Speaks said he is passionate about helping others in any way that he can. "I am driven to put good into the world. I believe that perspective determines your outlook on life, which in turn determines the results you will see and put into the world," he said. "My goal in life is to better those around me and leave behind something that helps others breathe easier." Speaks puts this ethos to work at Integrity Marketing Services, where he works as a business development manager. As a young professional, he said his biggest challenge thus far has been growing the business and learning how to "manage and teach people how to be better." In his spare time, Speaks enjoys fishing, hiking, and woodworking. — MM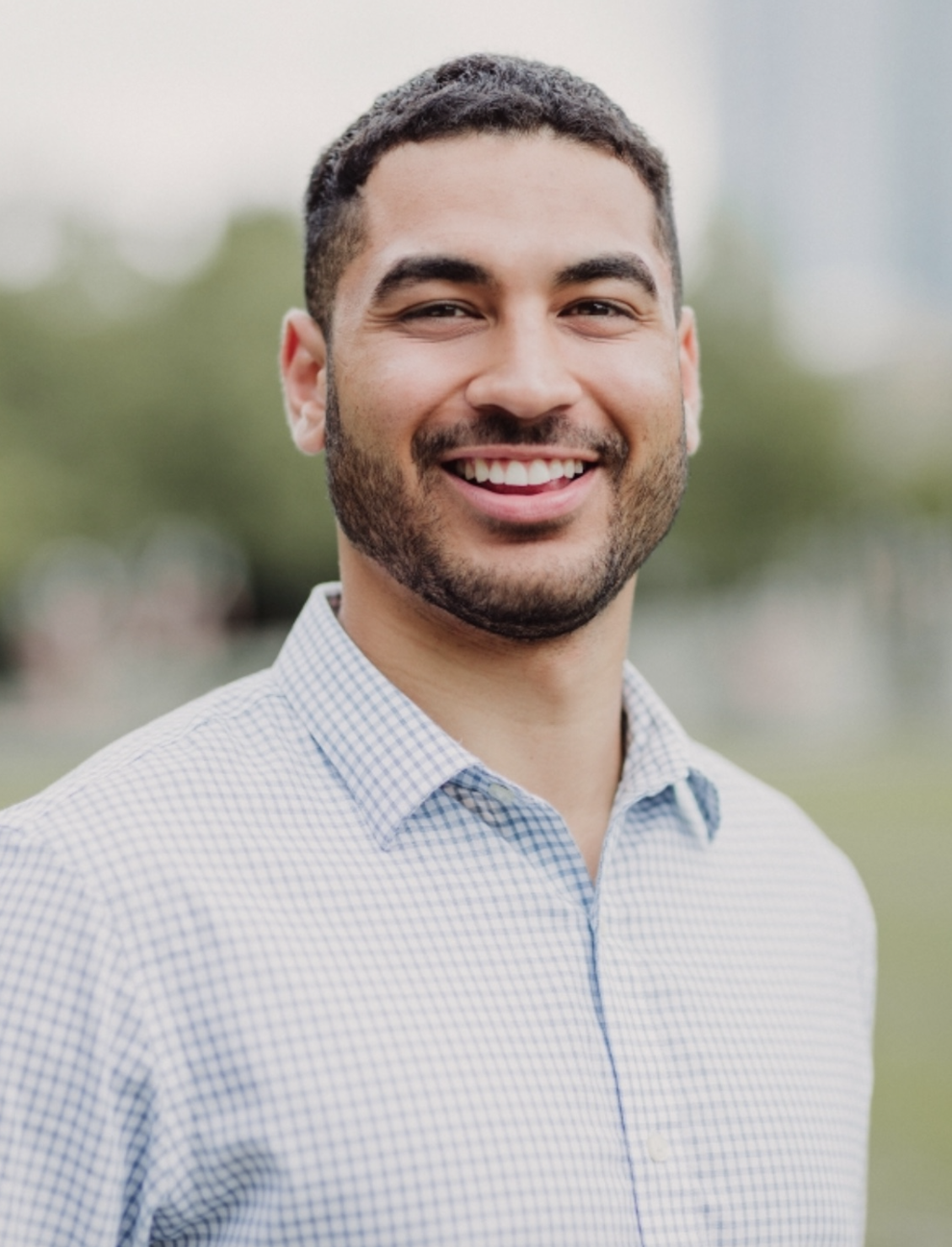 Maxwell McIntosh, 27
BK Medical, Neurosurgery Sales Consultant
Residence: Sumner
Hometown: Puyallup
First job: PacSun
Hobbies: Golf, tennis, live music, and hiking
Book currently reading: The Challenger Customer by Matthew Adamson, Brent Dixon, Pat Spenner, and Nick Toman
Before the age of 40, I want to … "get on the Fortune 40 Under 40 list."
BK Medical's Maxwell McIntosh credits his competitive, driven nature to his athletic background — something that now constructively factors into his work as a neurosurgery sales consultant in the supplier's Eastside territory. The 27-year-old Sumner resident said he enjoys leveraging technology to help potentially change a client's life, and aspires, one day, to make enough of an impact on those around him to land a spot in Fortune's 40 Under 40 list. Outside the office, McIntosh can be found grabbing a drink from Mercurys Coffee Co. while forging new work relationships, bingeing old episodes of Friends, or coaching at youth football camps. — BP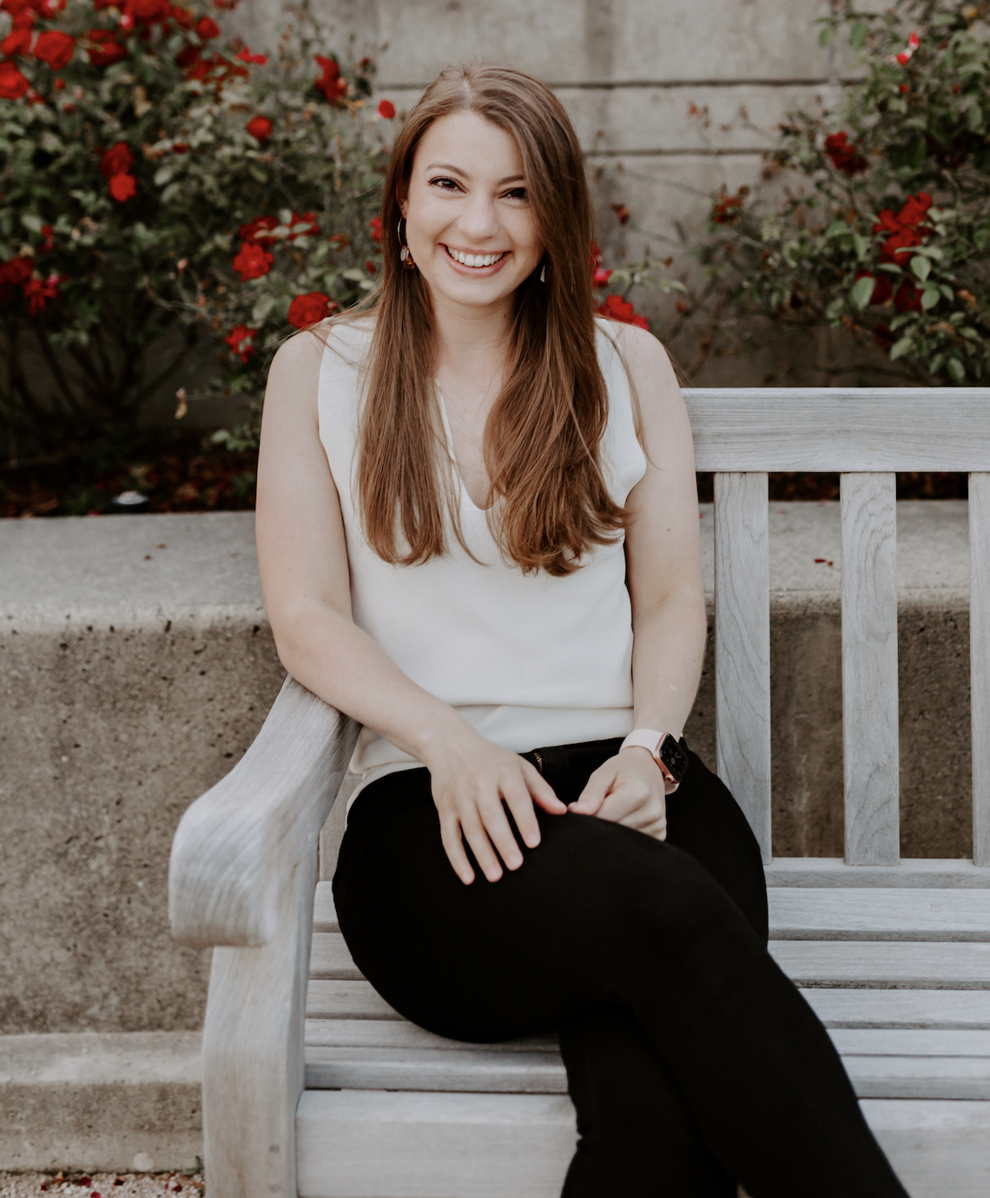 Ruthie Senanayake, 27
Residence: Bothell
Hometown: Colombo, Sri Lanka
First job: Owned her own donut company at 15
Hobbies: Watching new movies, paddle boarding, watching basketball, and playing board games
Book currently reading: Love Does: Discover a Secretly Incredible Life in an Ordinary World by Bob Goff
Before the age of 40, I want to … "live such an incredible life that I don't look back at the past couple of years and wonder, 'What if I did …'"
Ruthie Senanayake is naturally self-motivated and entrepreneurial. She started her own donut company at 15, and within the next few years, founded her own marketing firm, Ekva Consulting. But while Senanayake is unequivocally career-focused, she makes it a priority to stay present in all avenues of life, making sure her days are not merely full, but fulfilling. "She's one of the most determined, committed co-workers I have worked with," Senanayake's direct manager Suzy Dolbow, who nominated her for the honor, said. "Anyone who has met Ruthie knows how impressive (she is)." The social media manager lives in Bothell with her husband, Rumesh, and in her spare time loves finding new movies to watch. — BP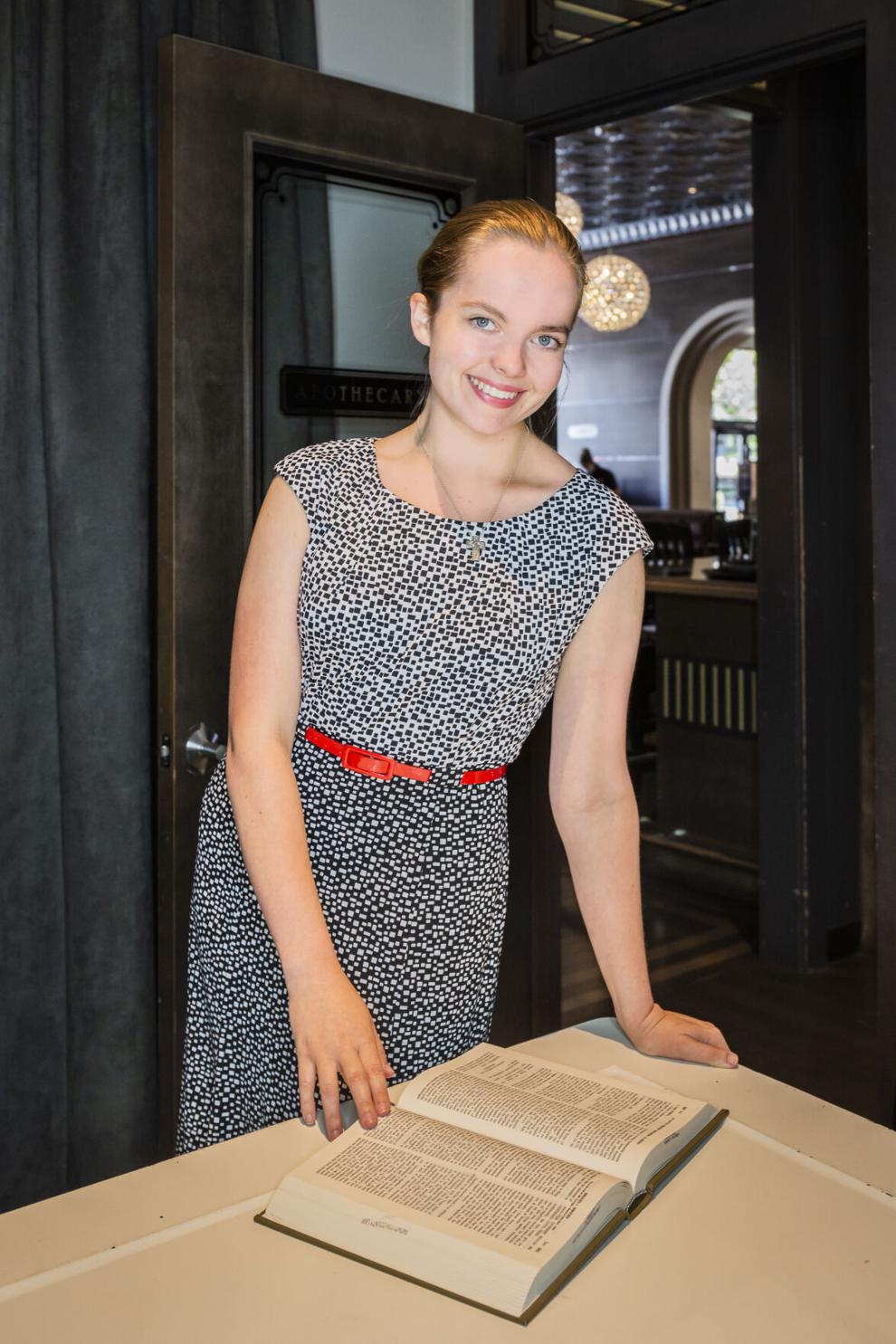 Marissa Gaston, 22
Residence: Bellevue
Hometown: Bellevue
First job: Movie theater attendant
Hobbies: Reading, writing, swimming, language-learning, traveling, cuddling my three fluffy cats, drinking hot chocolate, and watching classic films
Book currently reading: The Everlasting Man by G.K. Chesterton and Uprooted: Recovering the Legacy of Places We've Left Behind by Grace Olmstead
Before the age of 40, I want to … "leave a lasting positive impact on my community."
A 2020 University of Washington graduate with a bachelor's degree in political science, Marissa Gaston directs the Young Professionals program at the Washington Policy Center (WPC), a state-based free-market think tank. During her study abroad at Ben-Gurion University of the Negev in Be'er Sheva, Israel, Gaston focused on both theology and international politics. Last year, she interned with the State Department at the U.S. Embassy to the Holy See in Rome. "Serving under Ambassador Callista Gingrich, I learned about American diplomacy and the Vatican while working in political economy and public affairs. As a young professional, Gaston said one of the best pieces of advice she's received is from a Chinese proverb that reads: "Be not afraid of going slowly; be afraid only of standing still." She explained that it resonates with elements of her own ethos, which includes nurturing curiosity and wonder, avoiding stagnation, and exercising boldness and prudence in action. — MM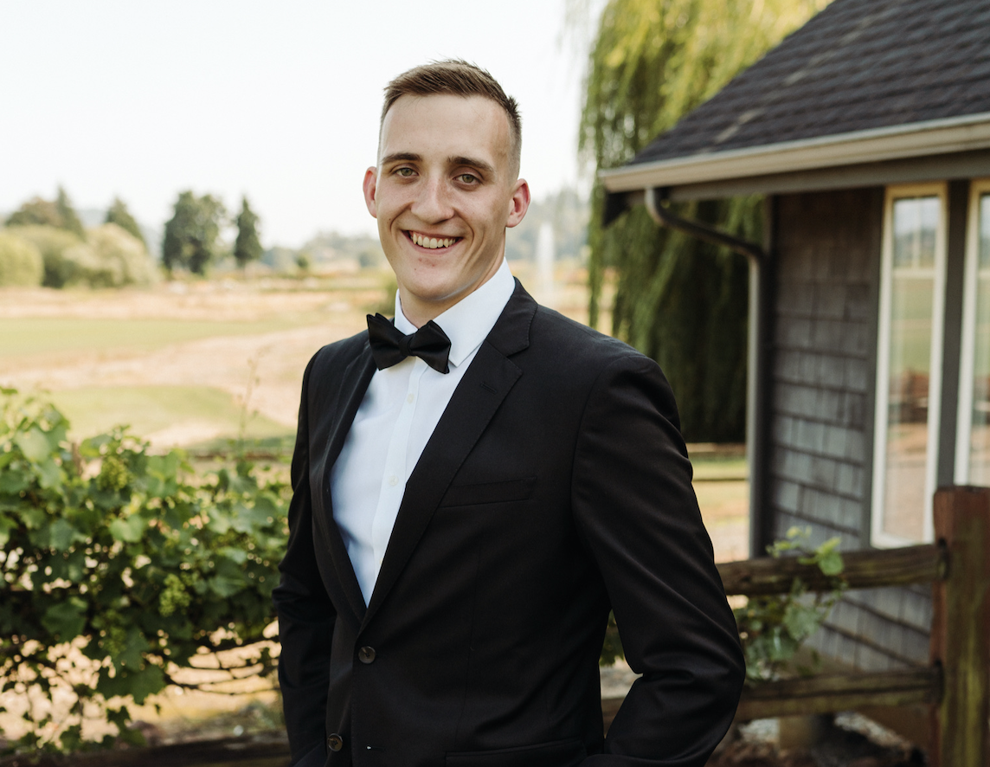 Andrew Bender, 24
Residence: Monroe
Hometown: Springfield, Oregon
First job: Cashier at the Evergreen State Fair
Hobbies: Running, rowing, golf, tennis, and pickleball
Book currently reading: Democracy in America by Alexis de Tocqueville
Before the age of 40, I want to … "obtain my Ph.D."
At the age of 24, Andrew Bender has already accomplished more than most. From currently serving as a sergeant in the U.S. Marine Corps Reserve, where he is a brigade communications chief, to working as an adjunct professor of economics at Northwest University, Bender has a lot on his plate. Stacked neatly on top of it all, Bender leads a team of investment solutions representatives at Fidelity Investments and holds several professional financial licenses. When he's not busy juggling work commitments, Bender enjoys spending time with his nieces and nephew, volunteering with Bethel Ministries to provide local food to the City of Monroe, bingeing old episodes of NCIS, and frequenting Woods Coffee with his wife, Sophie. — OH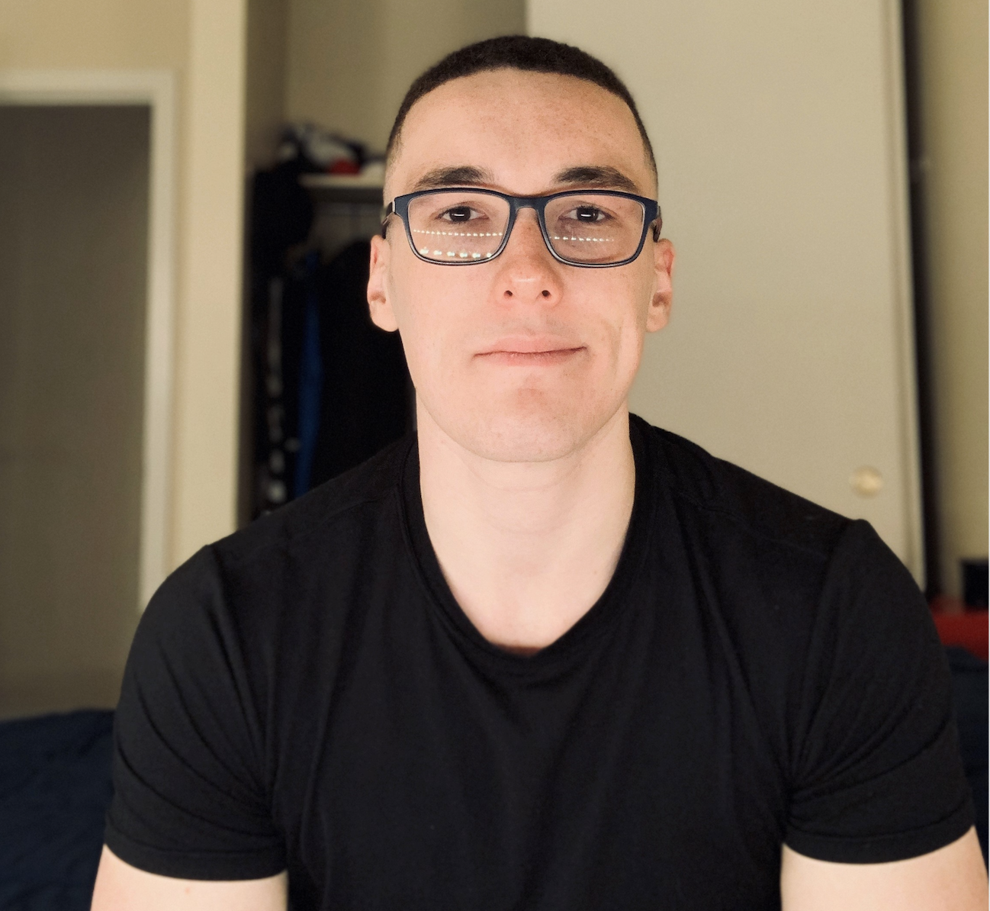 Sterling Miller, 27
BitTitan, Software Test Engineer
Residence: Seattle
Hometown: Woodinville
First job: Crew member at Chipotle
Hobbies: Volleyball, reading, lifting weights, playing video games, cooking, watching scary movies, and candle shopping
Book currently reading: The Social Animal: The Hidden Sources of Love, Character, and Achievement by David Brooks
Before the age of 40, I want to … "have lived enough to be content not making it to 41."
Outside of the office, self-described "introverted extrovert" Sterling Miller gravitates toward calming activities, like candle shopping or quietly learning how to master new recipes. But behind a desk, his life is a complete 180. "Sterling enjoys a little chaos in his work," wrote Eswar Boda, Miller's manager at BitTitan, in his nomination of Miller. "The running joke in his quality assurance department is, 'When everything is calm, something's wrong.'" He might seem to thrive under pressure, but it's his focus on mental health that has truly set him up for success. "Impostor syndrome can be a challenge for anyone," Miller said, "and that was definitely the case for myself. It takes time and grace to be confident in your abilities, in and outside of the office." — LJC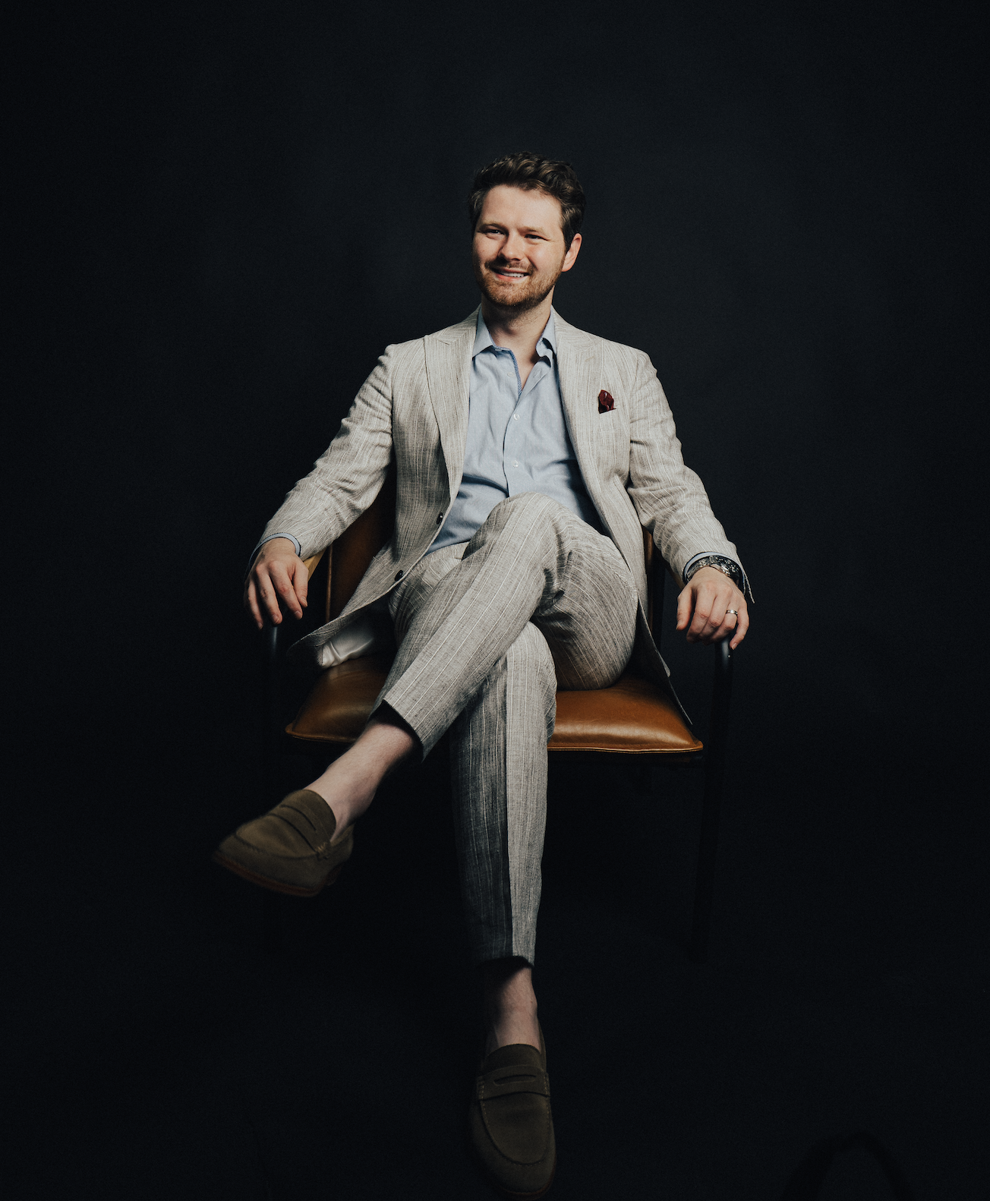 Garth Ward, 28
Residence: Federal Way
Hometown: San Diego, California
First job: Wild Waves
Hobbies: Watching movies, going on neighborhood drives, and walking the dog
Book currently reading: The Infinite Game by Simon Sinek
Before the age of 40, I want to … "have offices across the entire United States."
For Garth Ward, becoming a record-setting real estate broker across the United States didn't happen overnight. With credits from four colleges, several licenses, four office locations, and real estate sales totaling in the hundreds of millions, Ward has taken his own advice to heart. "Anyone can build something if they keep their head down and continue, even with small daily progression," he said. When he isn't selling properties or mentoring beginner brokers, the 28-year-old owner of Bellevue-based Park Place Properties enjoys volunteering at church outreach programs, listening to his favorite podcast — the Gary Vee Audio Experience — and grabbing a quick bite at Ascend Prime in Bellevue. Ward and his wife, Kayla, will soon welcome their first child, who will be the sixth member of the family, along with their dog, Kimber, and cats, Bro and Waddles. — OH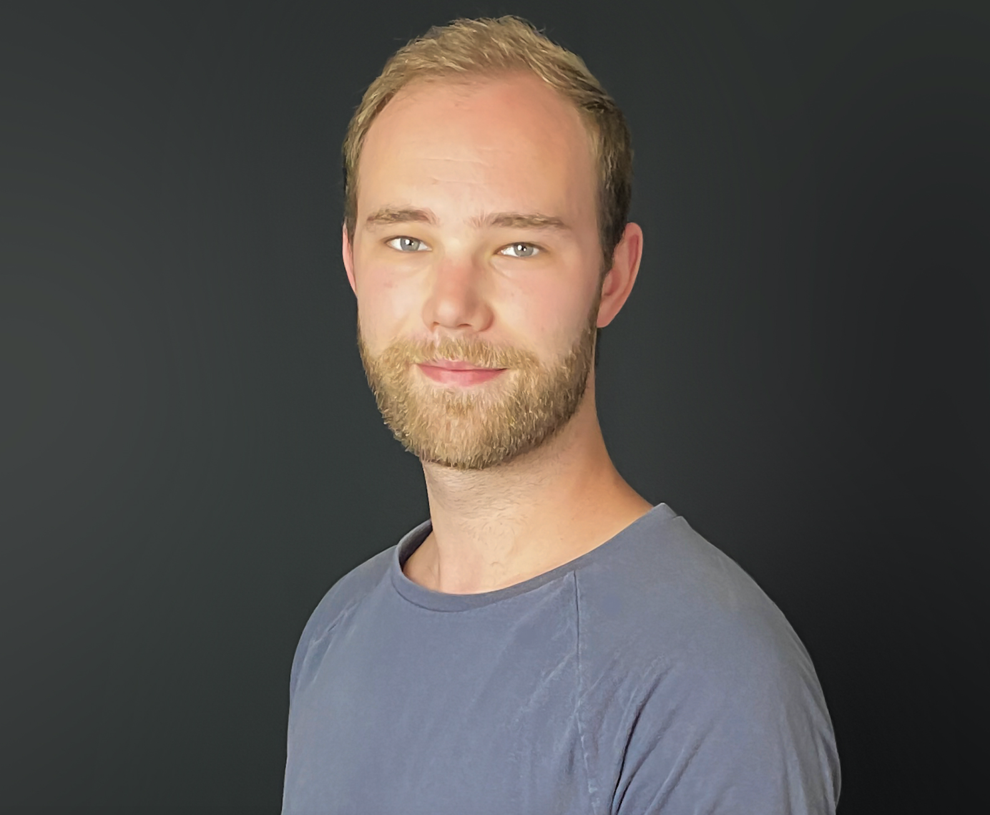 Brennan Zielinski, 27
Residence: Bellevue
Hometown: Bellevue
First job: DJing middle school dances in seventh grade
Hobbies: Music, swimming, soccer, tennis, Frisbee, and attending music festivals
Book currently reading: The Power of Now: A Guide to Spiritual Enlightenment by Eckhart Tolle
Before the age of 40, I want to … "have two-plus music albums released, have toured performing my own live show, grow ZIMA to an eight-figure company, and travel to all sorts of international places."
It takes a razor-sharp personality to keep up with the ever-changing landscape of digital marketing, and fortunately for Brennan Zielinski, he has energy in spades. The avid travel and adventure fan became fascinated by the world of online marketing after witnessing how people could "create new brands from nothing, market them online, and build 'lifestyle businesses' that provided location freedom," he said. And while the ZIMA Marketing co-founder and president prefers a life on the road, he makes a point of giving back to the community that raised him — most recently through a partnership with YETI (Youth Experiential Training Institute) in King County to help local kids develop lifelong skills through outdoor adventure. — LJC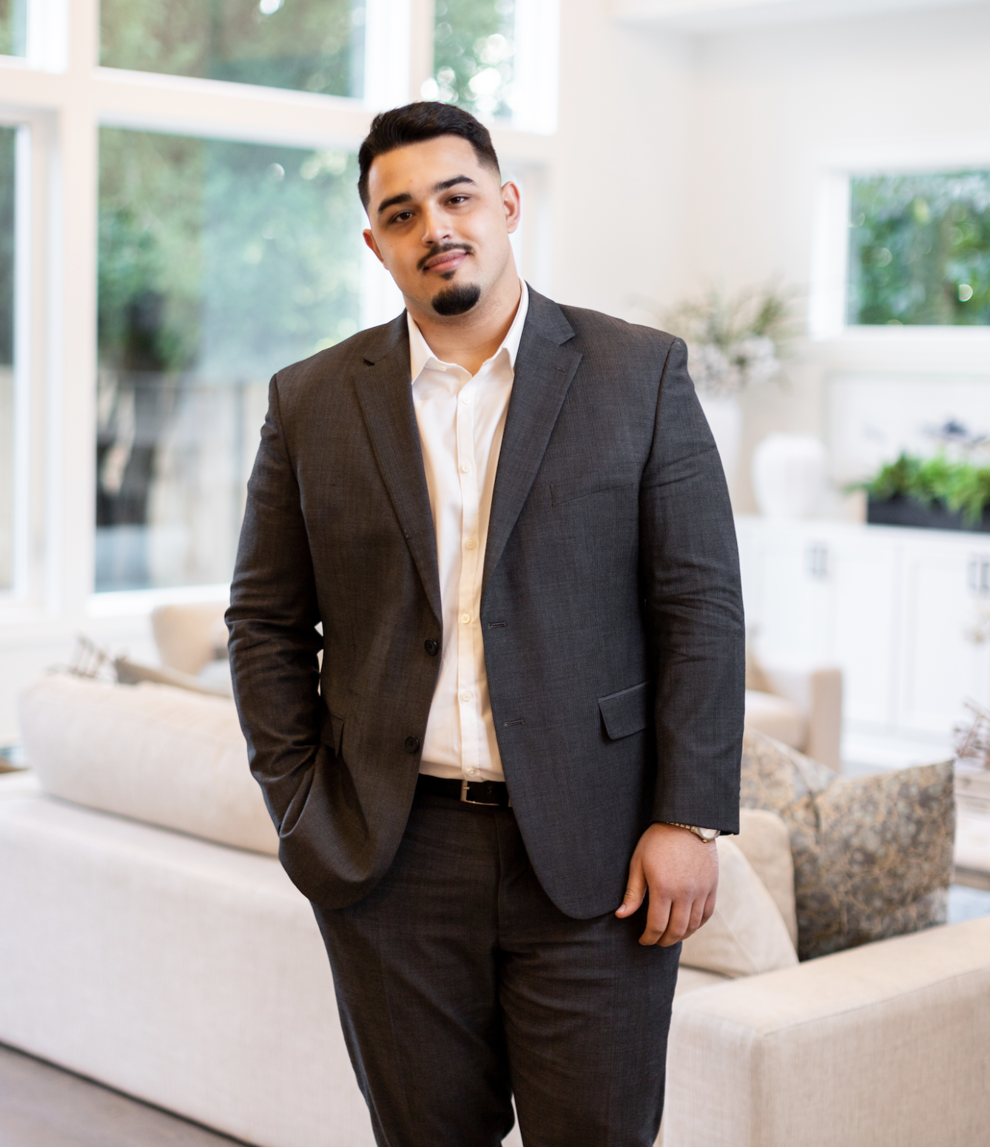 Ilyas Anjaz, 21
Residence: Kirkland
Hometown: Kent
First job: Managed a concession stand for local sports events
Hobbies: Playing any sport in a competitive setting, professionally racing and customizing his cars, BBQs with the right company, and selling real estate
Book currently reading: The 21 Irrefutable Laws of Leadership: Follow Them and People Will Follow You by John Maxwell
Before the age of 40, I want to … "develop and scale five successful service-oriented businesses, each in an industry I am passionate about."
If there's anything you need to know about Ilyas Anjaz, it's that he loves to be competitive when he has the opportunity to show it. As a Kentlake High School wrestler and football player, he said his competitiveness and his home community have shaped him into the person he is today; these are the raw materials he has poured into the mold that is The Anjaz Group. "Business and entrepreneurship have been at the center of my goals since I can remember. … As someone who built a business from the ground up on my own and now inching toward my third year, I want to be able to give youth in our communities the confidence and motivation to do the same with their dreams, whether it be real estate or any other field," he said. — MM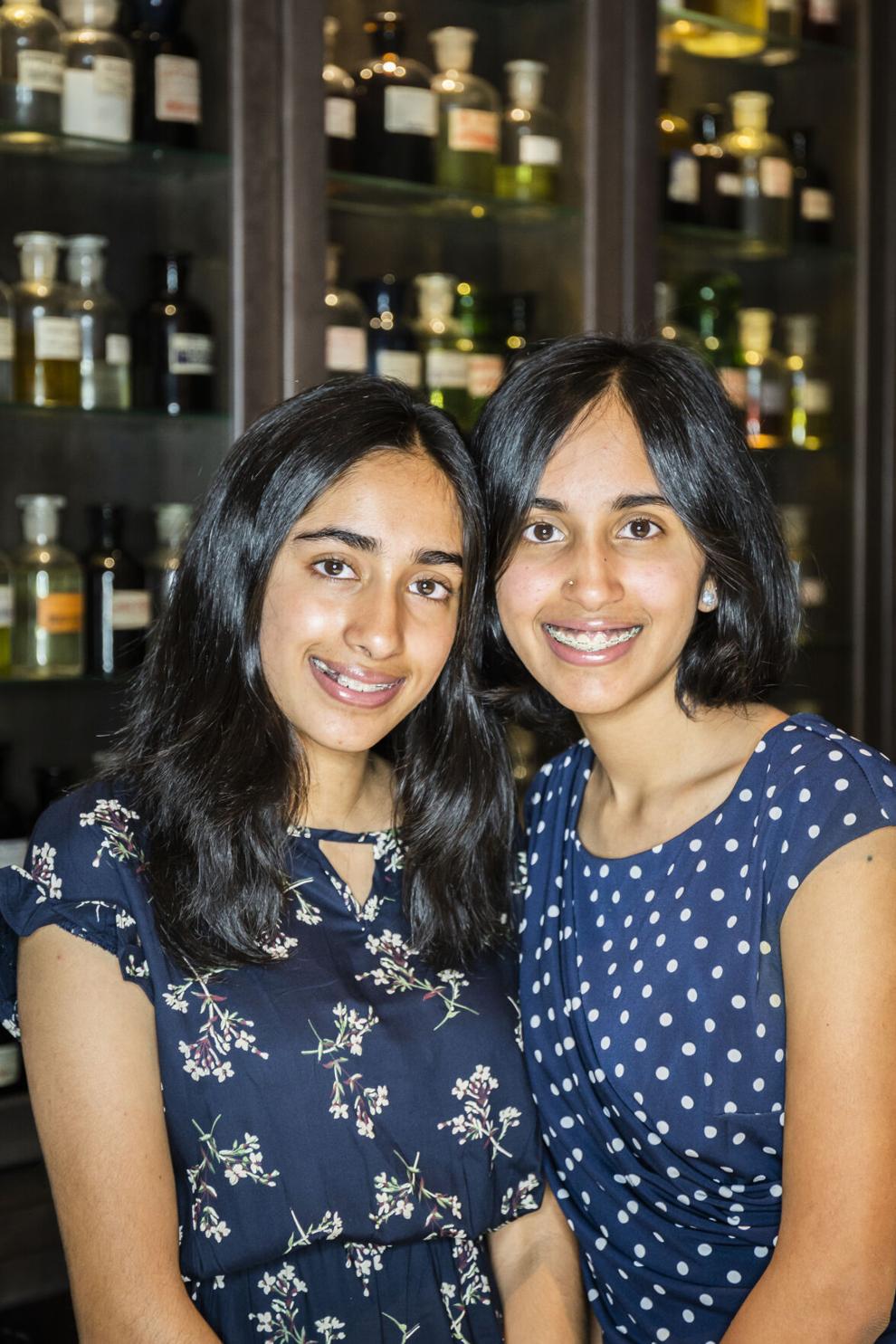 Varshini Hari, 13
Residence: Redmond
Hometown: Redmond
First job: None
Hobbies: Swimming, running, baking, robotics, math, singing, and playing the flute
Book currently reading: Wuthering Heights by Emily Brontë
Before the age of 40, I want to … "travel the world, be adventurous, make a positive difference in the community, and have a successful career that I will enjoy."
While Varshini Hari has several years to go before she has to decide what her future career will be, she thinks maybe she'd like to be a teacher. "I would be able to spark interest in young kids and help them discover themselves and their passions," the middle-school student said. Varshini is halfway there already; as a voracious baker, she uses the skills she's picked up from recipe experimentation to teach her own STEM courses around one of her favorite hobbies. Like her big sister, Varshini also has a passion for helping others, which led her to co-found the Joys of Giving in 2016 — when she was just 9 years old — to address quality education. During the COVID-19 pandemic, the two amended their mission to align with two of the United Nations sustainability goals of zero hunger and quality education, and have partnered with five nonprofits to bring about this change. — JK
Vanesha Hari, 15
Joys of Giving, Co-Founder
Residence: Redmond
Hometown: Redmond
First job: Swim instructor
Hobbies: Playing the violin, swimming, Rubik's cubing, biking, hanging out with friends, and robotics
Book currently reading: Becoming by Michelle Obama
Before the age of 40, I want to … "bring a positive impact to my community and have a successful career by connecting technology and social impact."
Vanesha Hari fits the role of eldest child well, as she often positions herself through her actions as a passionate and empathetic leader. The high school sophomore said that over several family trips to India, she would notice young girls working to help support their families and couldn't fathom how children as young as 10 could forgo their education. Back home on the Eastside, Vanesha would witness the plight of homeless women and underserved youth in the community. "I wanted to bring about a change," she said. That was the catalyst for founding the sisters' nonprofit initiative they dubbed Joys of Giving, which has raised more than $19,000 to support educational equity and fight youth hunger. Additionally, Vanesha volunteers often at homeless shelters and is actively working to affect the gender disparity in STEM by teaching workshops to more than 800 area youth. Of her future career, maybe Vanesha will fulfill her childhood dream of becoming a doctor, but whatever she does, she said there will certainly be a social-impact component. — JK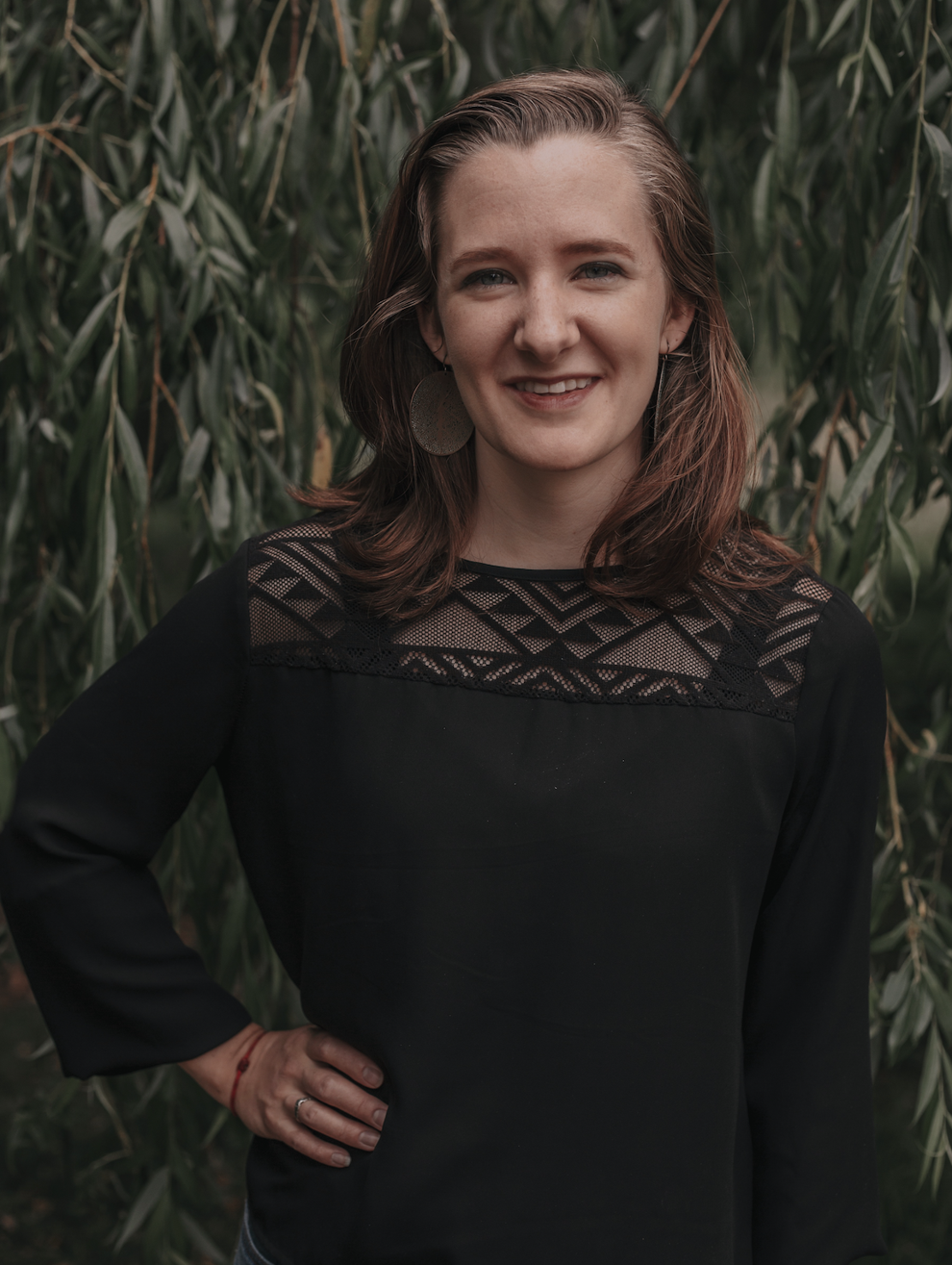 Sarah Ulrich, 29
Residence: Redmond
Hometown: Monroe
First job: "Sandwich artist" at Subway
Hobbies: Gardening, quilting, knitting, playing games, reading, and dabbling in different musical instruments
Book currently reading: The Power of Habit: Why We Do What We Do in Life and Business by Charles Duhigg
Before the age of 40, I want to … "progress toward my goal of becoming an entrepreneur by taking business classes. I also would like to travel, be fluent in another language, and maybe build a tiny house."
As a young person, Sarah Ulrich aspired to be a storyteller. She said she wrote endlessly about dynamic characters living wonderfully adventurous lives. But when Ulrich was faced with endless possibility following her high school tenure, the story she really wanted to pen was her own. So, the lifelong Washington resident spent her summers working in national parks, deployed into disaster areas with the Federal Emergency Management Agency, and filled her passport with stamps from varied locales. Back home, Ulrich endeavored to work in service to her community by joining the Refugee Resettlement Office, where she works to support refugees and people granted asylum by helping them enter the workforce. "(I love) the challenge of finding the right job for each unique person and being in (my) hometown (while) meeting and learning from people from every culture," she said. Outside of her travels, Ulrich enjoys watching Zoe's Extraordinary Playlist while enjoying some mint chocolate chip ice cream. — JK
Kathleen Boyle, 28
Residence: Seattle
Hometown: Spokane
First job: Salesperson at American Eagle Outfitters
Hobbies: Staying active, traveling, attending concerts, and cheering on her alma mater at Husky football games.
Book currently reading: The Lost Art of Listening: How Learning to Listen Can Improve Relationships by Michael P. Nichols
Before the age of 40, I want to … "get back into my passion for painting."
A Spokane transplant, Kathleen Boyle moved to Seattle 10 years ago to attend the University of Washington, where she received a bachelor's degree in business administration from the Foster School of Business with a focus in finance. During her sophomore year, Boyle interned at Morgan Stanley and quickly fell in love with wealth management as a career path. "I am passionate about my work, which combines my love for relationship-building with my love for problem-solving and empowers me to help families accomplish their goals every day," she said. Outside of Parcion, Boyle stays busy in the community through her involvement with Seattle Children's Legacy Advisor Group, East King County Estate Planning Council, Women+Thrive, and Kappa Alpha Theta Alumni organization. She enjoys traveling, dining out, staying active, and spending time with her fiancé, Marco, and her two ragdoll cats, Coco and Willow. — MM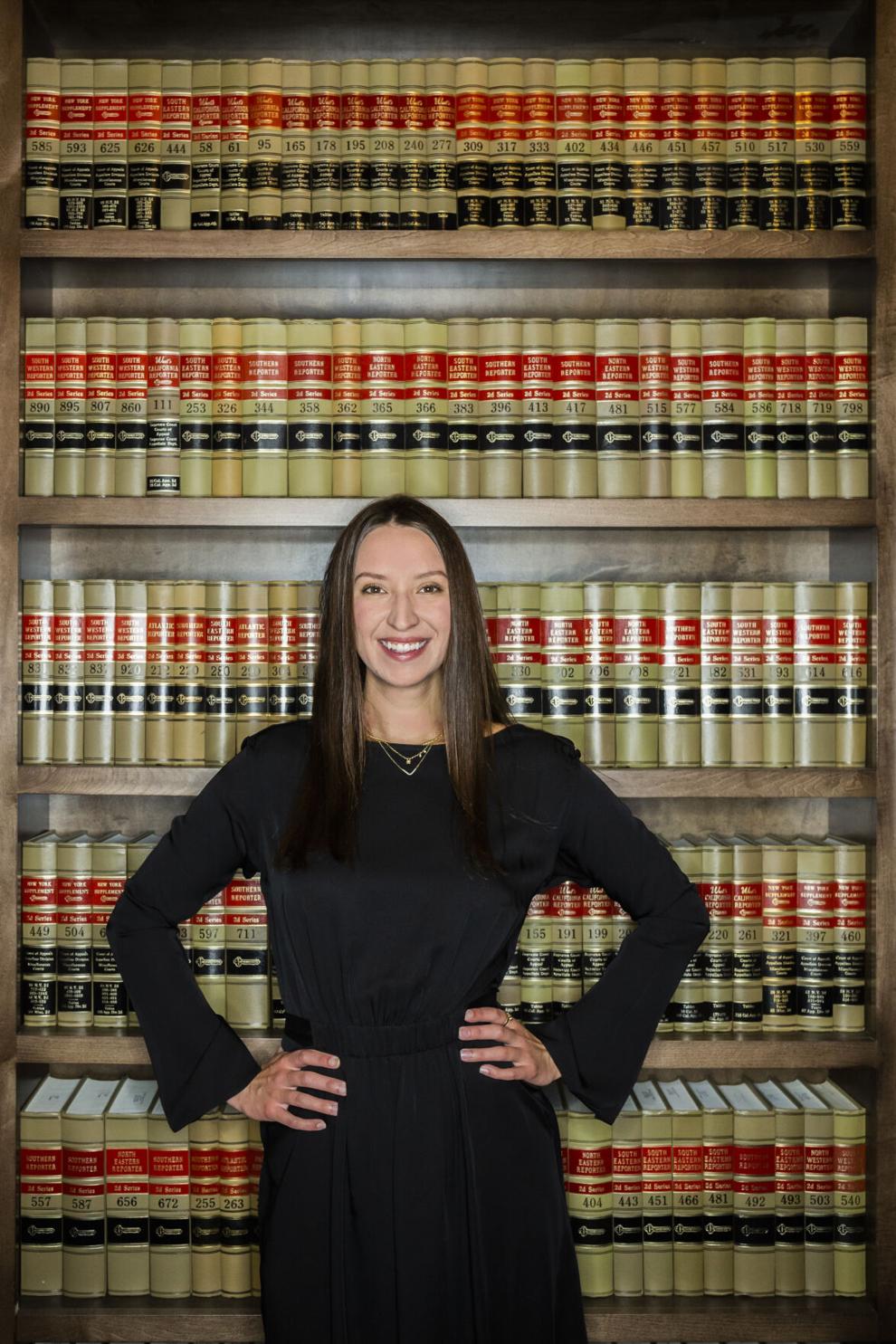 Vlada Wilson, 26
Amazon, Program Manager
Residence: Mill Creek
Hometown: Dnipro, Ukraine
First job: Server at a retirement community
Hobbies: Creating digital content on TikTok
Book currently reading: Becoming Supernatural: How Common People are Doing the Uncommon by Joe Dispenza
Before the age of 40, I want to … "move to Europe and own my own company."
Eight-year-old Vlada Wilson didn't speak a word of English when she arrived in the United States from Dnipro, Ukraine, but adapting quickly and assiduousness have seemingly always been hardwired into her DNA. Case in point? Obtaining a full academic scholarship to George Fox University and landing a coveted financial analyst position at Amazon after graduation. And while her current role as a program manager (running a tech team that she helped start) might sound daunting, Wilson credits her focus on "thinking with innovation" as the key to her success — and for her, that means helping animals as a volunteer with various local rescue shelters. And while Wilson doesn't enjoy watching TV or listening to podcasts, she does enjoy taking long walks on the water's edge and eating at Carmine's. — LJC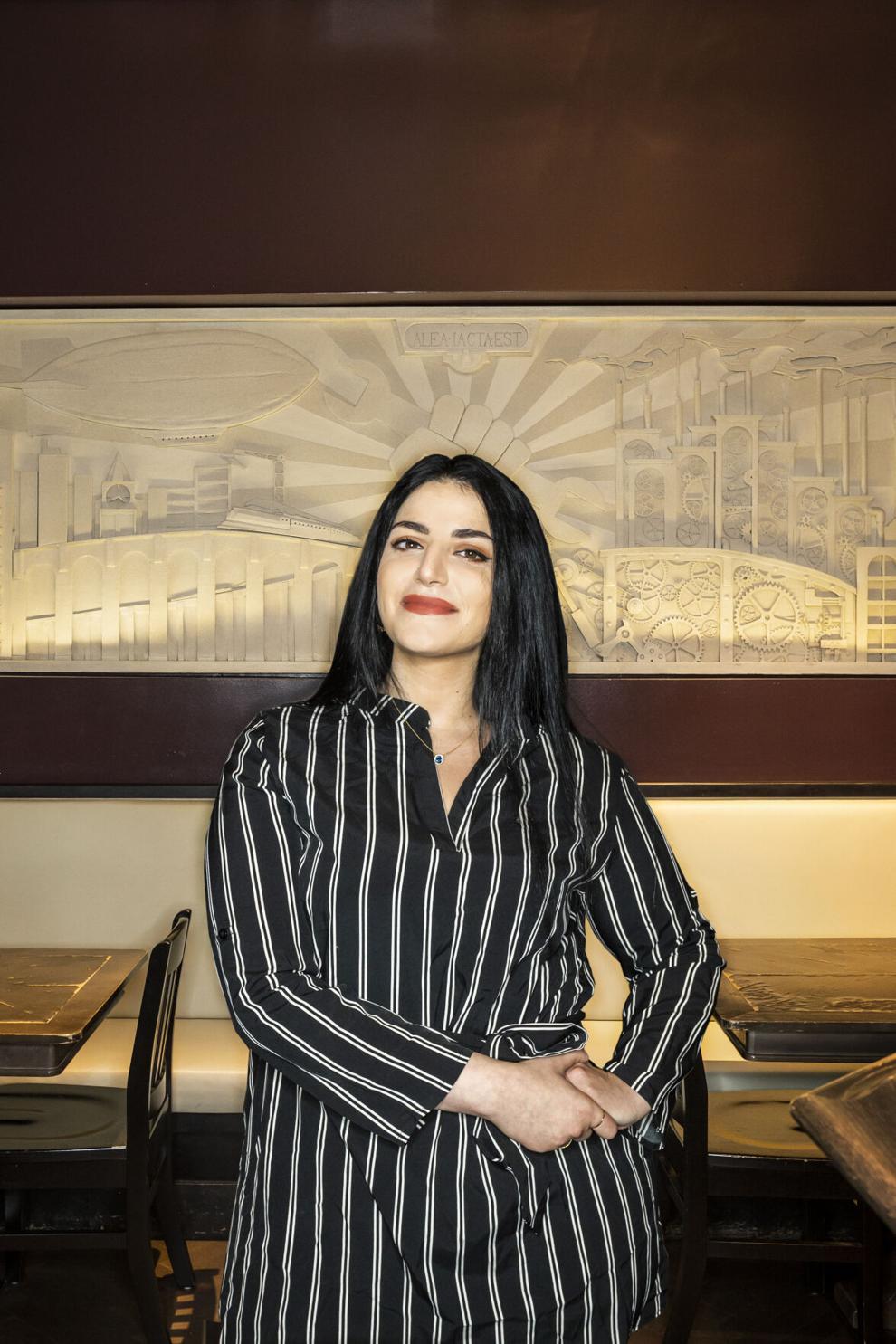 Joyce Khoury, 29
Residence: Bothell
Hometown: Byblos, Lebanon
First job: An employee at her parents' gas station
Hobbies: Cycling and painting
Book currently reading: Being Authentic: A Memoir by Morhaf Al Achkar
Before the age of 40, I want to … "(in collaboration with other professionals) have made progress in developing at least a framework to reviving the infrastructure in Lebanon."
Joyce Khoury was drawn toward infrastructure as a young girl. Khoury grew up in Byblos, Lebanon, and at the age of 12, she and her family moved to Washington, where they opened a small gas station. "My childhood memories consisted of working with my family in this gas station, doing what we can to make ends meet," she said. Now, more than a decade later, she works on transformative infrastructure projects. Though Washington is her home, she tries to stay connected to her Lebanese roots through various social events as well as volunteering with the Lebanese American Society. In the future, Khoury hopes to help her mother country develop a framework toward having 24- hour electricity and obtaining funding sources for multimodal transportation options. Staying close to her roots, Khoury enjoys bingeing a Lebanese soap opera called Hayba, which translates to "prestige," in her limited free time. — MM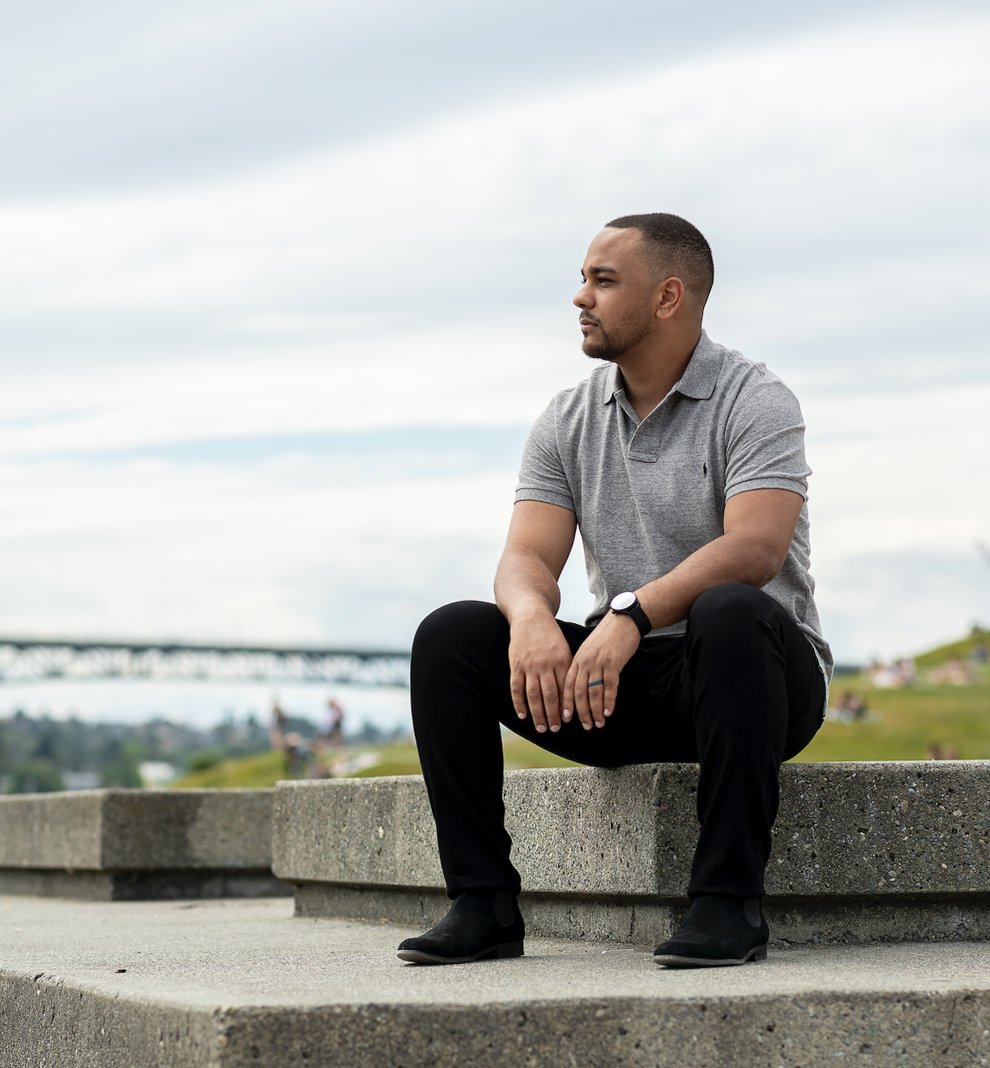 Todd Baldwin, 29
Residence: Seattle
Hometown: Sequim
First job: Scooping horse manure for $3 an hour
Hobbies: Archery, MMA, fencing, helicopter flying, marksmanship, traveling, quality time with his wife
Book currently reading: The Black Edge: Inside Information, Dirty Money, and the Quest to Bring Down the Most Wanted Man on Wall Street by Sheelah Kolhatkar and Richest Man in Babylon by George S. Clason
Before the age of 40, I want to … "travel to every country in the world."
It was while 12-year-old Todd Baldwin was cleaning out horse stalls for a measly $3 per hour that he made himself the promise: By the time he hit 30, he'd be making at least a million dollars a year. In reality, it wouldn't take quite that long. He started his first real estate company when he was 22, and now, as CEO of Baldwin Capital at the age of 29, he's met his goal of making $1 million per year as a professional real estate investor. Yet even as his world becomes more moneyed, Baldwin makes a concerted effort to keep both feet planted firmly on the ground. "It is important to stay humble," he said, "and remember where I came from." When he's not working or mentoring high school students on financial literacy, Baldwin enjoys listening to the Joe Rogan Experience podcast and listening to speeches by Warren Buffet and Charlie Munger. — LJC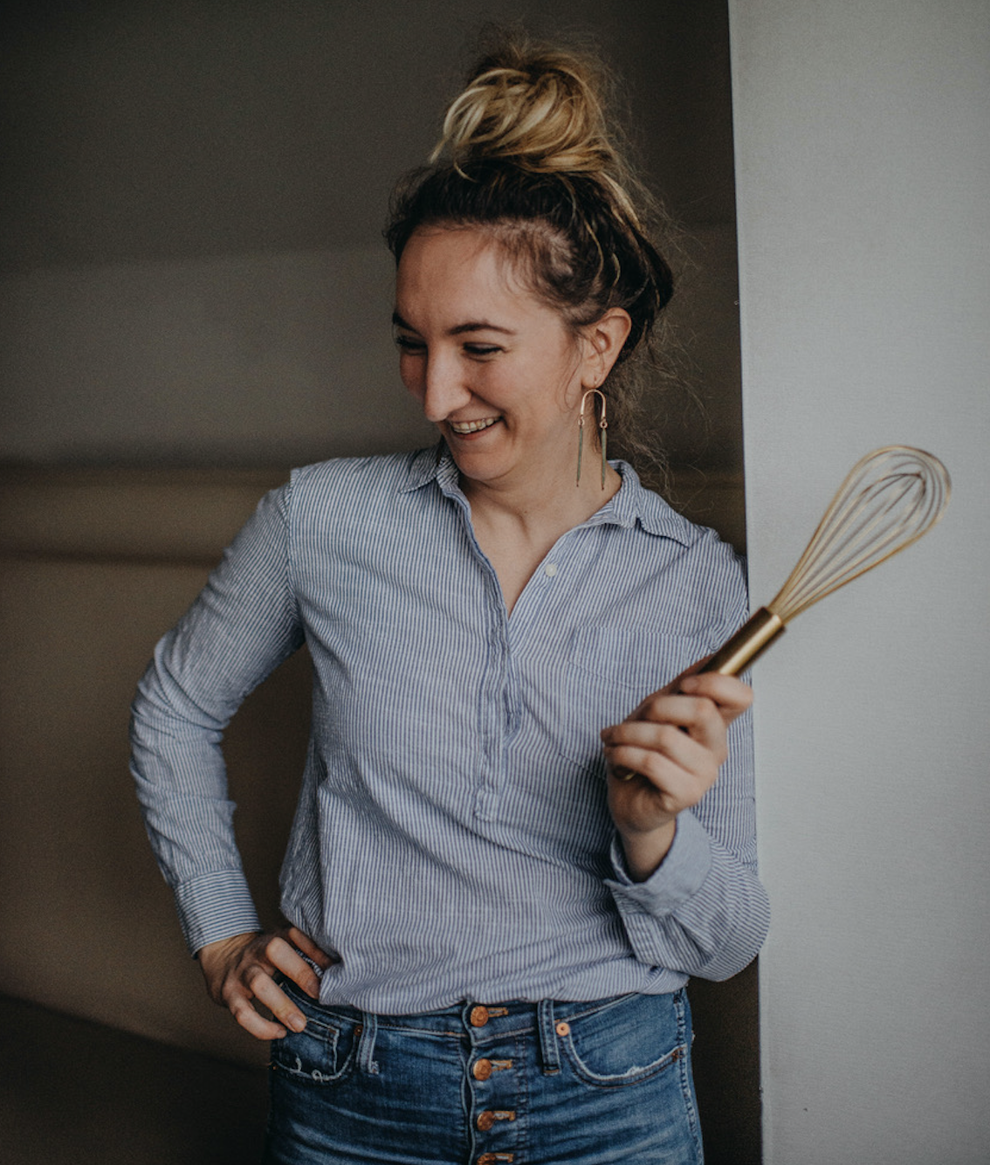 Lauren Anderson, 28
Residence: Bothell
Hometown: La Porte, Indiana
First job: Teaching horse riding to 4-H kids
Hobbies: Exploring local parks, hiking waterfalls, camping with her 7-year-old son, reading, listening to audiobooks, traveling and submerging herself in other cultures and cuisines
Book currently reading: Small Giants: Companies That Choose to be Great Instead of Big by Bo Burlingham, Leaders Eat Last by Simon Sinek, and The Brave Learner: Finding Everyday Magic in Homeschool, Learning, and Life by Julie Bogart
Before the age of 40, I want to … "be present and intentional with my time, have a second kiddo, own my own home, be debt-free (both personal and business), have a savings of $20,000, have a healthy retirement account started, travel at least twice a year, and practice philanthropy regularly."
It's hard to imagine someone opening a business during the pandemic, but that's what Lauren Anderson did. In late 2020, Anderson opened Grain Artisan Bakery in Snohomish. It was a daunting endeavor, not only starting a bakery amid a pandemic, but also being a self-taught pastry chef. Anderson designed Grain Artisan Bakery to be an almost entirely gluten-free bakery specializing in artisan cakes and pastries, handcrafted entirely with locally sourced, sustainably grown and harvested organic ingredients that are allergen-friendly without tasting like they are free of anything. She also is a single mother to her homeschooled 7-year-old son, Kaiden. Outside of the kitchen, she enjoys traveling the world, camping all over the Pacific Northwest, and eating good food. When she's not in her own shop, Anderson can probably be found enjoying xiao long bao from fellow small business Dough Zone. — MM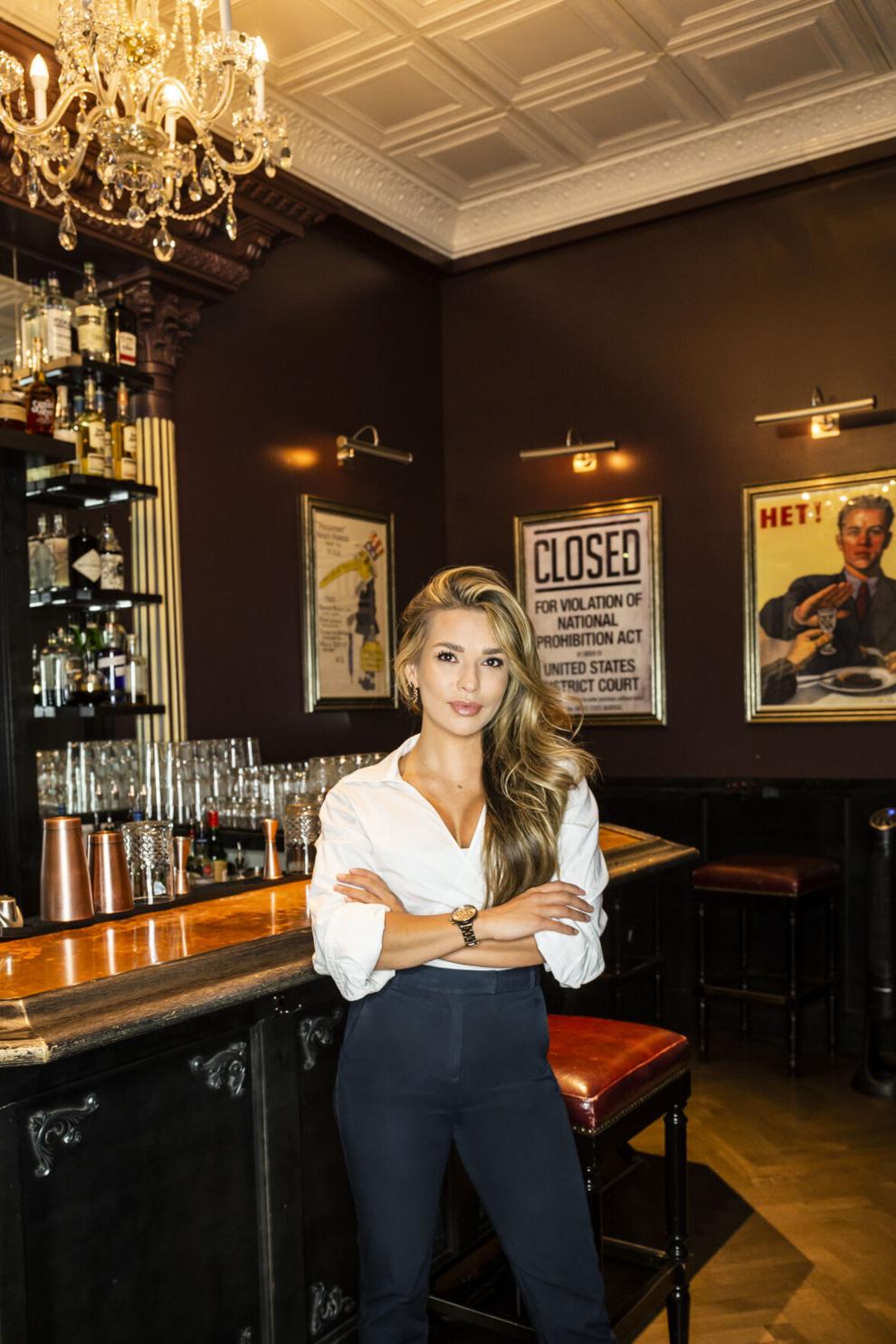 Shelby Elmore, 28
Residence: Redmond
Hometown: Boulder, Colorado
First job: Sales associate at the local Vans store
Hobbies: Health and wellness, hiking, group exercise, beauty, fashion, design, trying new restaurants, and exploring new cities
Book currently reading: Tipping Point: How Little Things Can Make a Big Difference by Malcolm Gladwell
Before the age of 40, I want to … "start an official nonprofit focused on development of female entrepreneurs."
Shelby Elmore's career started in 2012, when she became the very first women's fitness writer for the sport retailer Finish Line's new blog. With hindsight, Elmore said, the job, which she held in addition to a market research and brand development position at an influencer tech startup, solidified a passion for helping female entrepreneurs. It also refined a talent for developing strong branded content that imbues her work at Ascend today. "Shelby is no less than a dynamo," Ascend CEO Elaina Morris wrote in her nomination of Elmore. One day, Elmore hopes to officially start a nonprofit that develops female entrepreneurs — a service for which she volunteers her free time. To unwind, the drivenRedmond resident enjoys anything involving health and wellness and listening to The Skinny Confidential podcast. — BP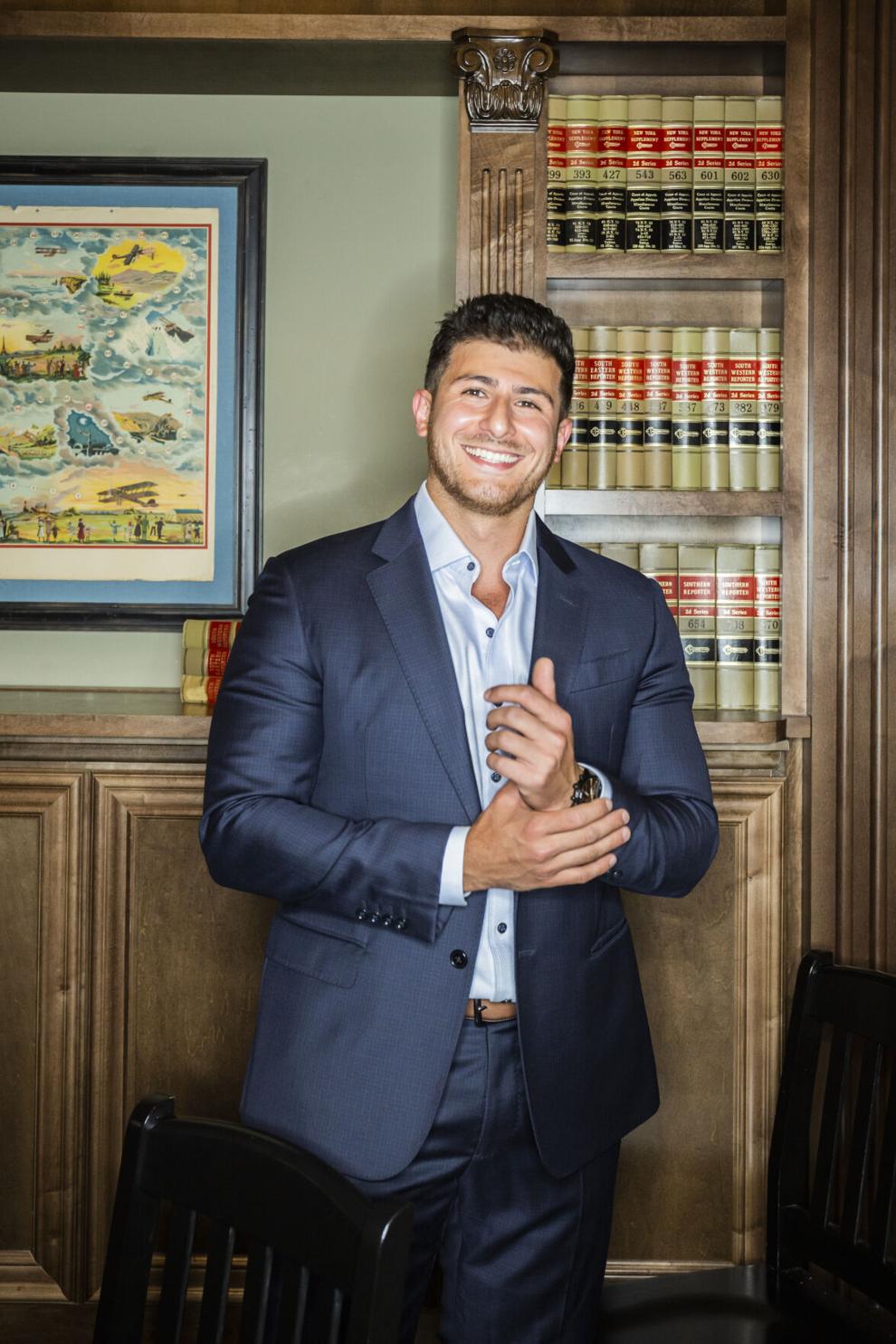 Ryan Yousefian, 26
Residence: Kirkland
Hometown: Bellevue
First job: Children's ski instructor at Alpental
Hobbies: Fishing, powerlifting, petting his dog, and enjoying anything with an engine
Book currently reading: The Alchemist by Paulo Coelho
Before the age of 40, I want to … "commercialize an accessible and affordable cure for obstructive sleep apnea."
When Ryan Yousefian was a teen, his father, then an orthodontist, was researching and experimenting with relief for obstructive sleep apnea — a disorder from which it seemed his son was suffering. Eventually, Yousefian said, his dad was able to perfect some treatment technology — which then led father and son to co-found ApnoMed Inc., a company seeking to make accessible the products Yousefian, Sr. had invented for other sleep apnea sufferers. Since its launch, the company has received numerous accolades and received coverage from GeekWire and KING 5. Outside his work with ApnoMed, Yousefian likes to fish, powerlift, and work with anything that has an engine. In his spare time, Yousefian also helps feed individuals experiencing homelessness through the Seattle Union Gospel Mission. — BP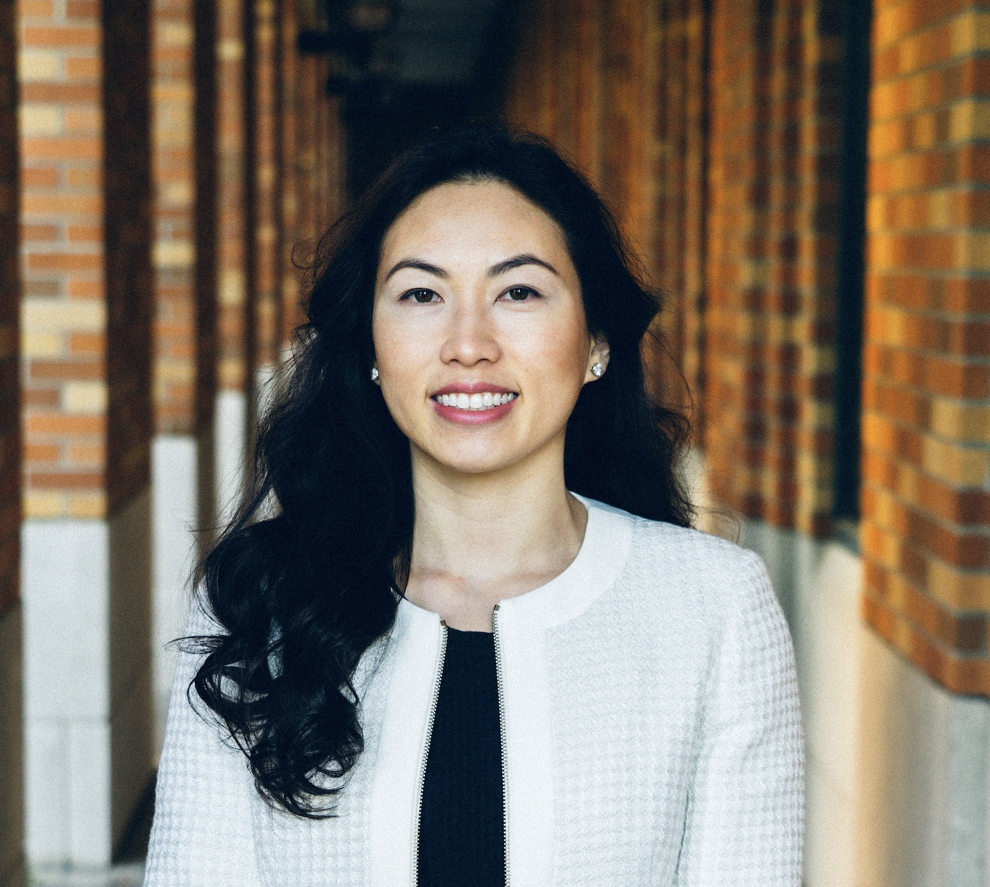 Stephanie Werner, 29
Exosonic, Principal Aircraft Interior Designer and Business Development Analyst
Residence: Maple Valley
Hometown: Vancouver, Washington
First job: Smoothie maker and dancing banana at Jamba Juice
Hobbies: Spending quality time with her husband and dogs, road trips, discovering new Eastside spots, and attending concerts
Book currently reading: Dare to Lead: Brave Work. Tough Conversations. Whole Hearts by Brené Brown and The Brain: The Story of You by David Eagleman
Before the age of 40, I want to … "reach my goal of giving 5,000 hours of service to the community."
If there's one thing that bothers Stephanie Werner, née Chahan, it's the stereotype that millennials are overly sensitive. "I think," she explained, "that we're just not willing to put up with the unnecessary aspects of the status quo." Perhaps her aversion to mediocrity is what makes Werner such an innovative designer; where someone else might take the safe route, Werner insists on pushing herself to her creative limits. It's this ambition that has landed her at her current remote role as principal aircraft interior designer and business development analyst for aircraft startup Exosonic. "I take calculated risks head-on," she said, "and embrace the fear and excitement." As a newlywed, Werner enjoys spending lots of time with her husband and the couple's dog while watching Law & Order: SVU reruns. — LJC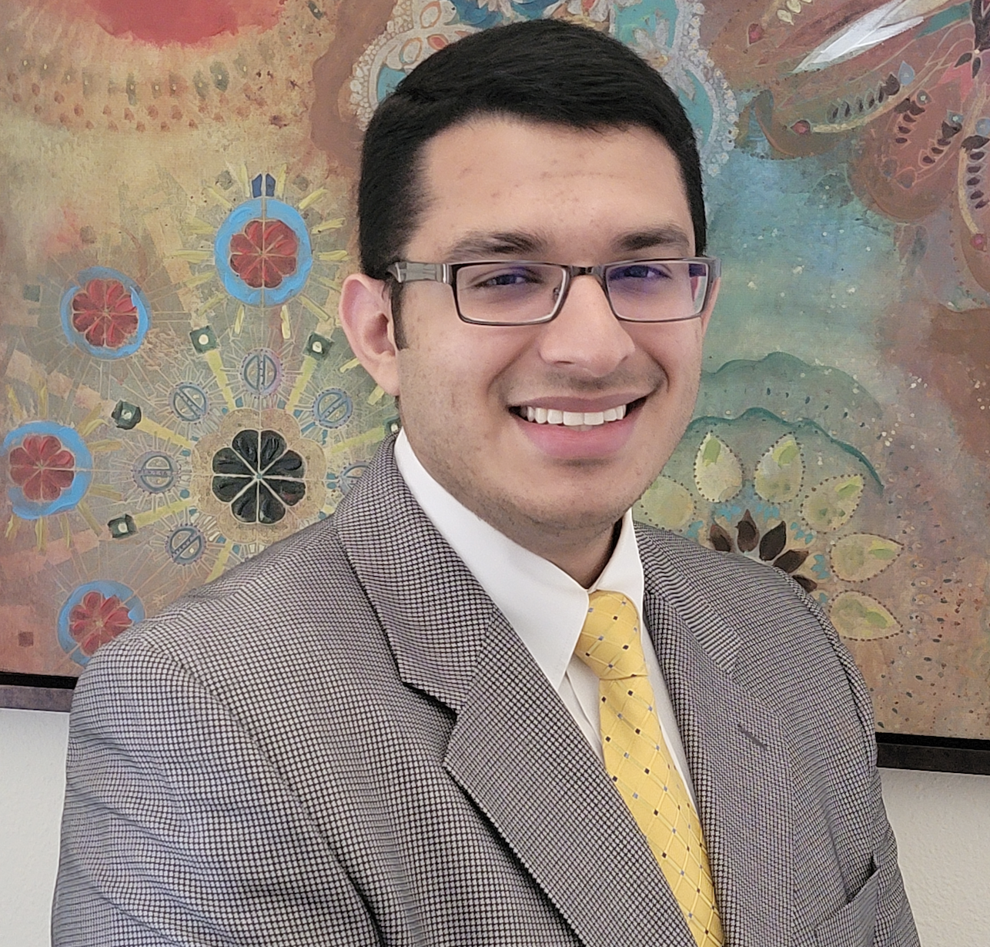 Afeef Sheikh, 22
Salesforce, Technical Program Manager Intern | The Literacy Crusade, Founder
Residence: Sammamish
Hometown: New Delhi
First job: Student researcher in the Rehabilitation and Neuromuscular Robotics Lab at the University of Texas Austin
Hobbies: Playing video games, Frisbee, trying new food, and writing short articles or guides
Book currently reading: To Kill a Mockingbird by Harper Lee
Before the age of 40, I want to … "develop a technology or platform that improves educational opportunities for underprivileged children."
Helping others is something Afeef Sheikh has been passionate about since he was a young boy. Now 22, the soon-to-be college grad has provided a helping hand at every turn. From founding The Literacy Crusade, a nonprofit improving global literacy, to using his degree to create innovative treatments for amputees, Sheikh is determined to brighten the lives of those around him. When he's not interning at Salesforce, Sheikh endeavors to tutor students, enjoy a good lavender ice cream cone, and add to his Randomly Organized Thoughts online journal. When it comes to the Eastside, Sheikh said he loves how "diverse, welcoming, and inclusive the Eastside is. It's always interesting to learn about how people from different places across the globe came to the Eastside for a better life. — OH