Work hard. Play hard. After the last two years of working from home and other pandemic-related woes, we wanted our 2022 cohort of the Eastside's best and brightest young professionals to have fun and celebrate their win in a big way. Certainly, their upcoming celebration at Bellevue's Dave & Buster's will prove to be a worthy fête, but we hoped to carry the festive atmosphere right onto the page with bright neon hues. We wanted readers to get acquainted with our honorees off the clock among the flashing lights, dings, and sirens that resonate jubilation. They, and you, have worked hard — so enjoy.  
By Audrey Herrin, Joanna Kresge, Madison Miller, Blake Peterson, and Stephanie Quiroz | Photos by Rodrigo DeMedeiros
---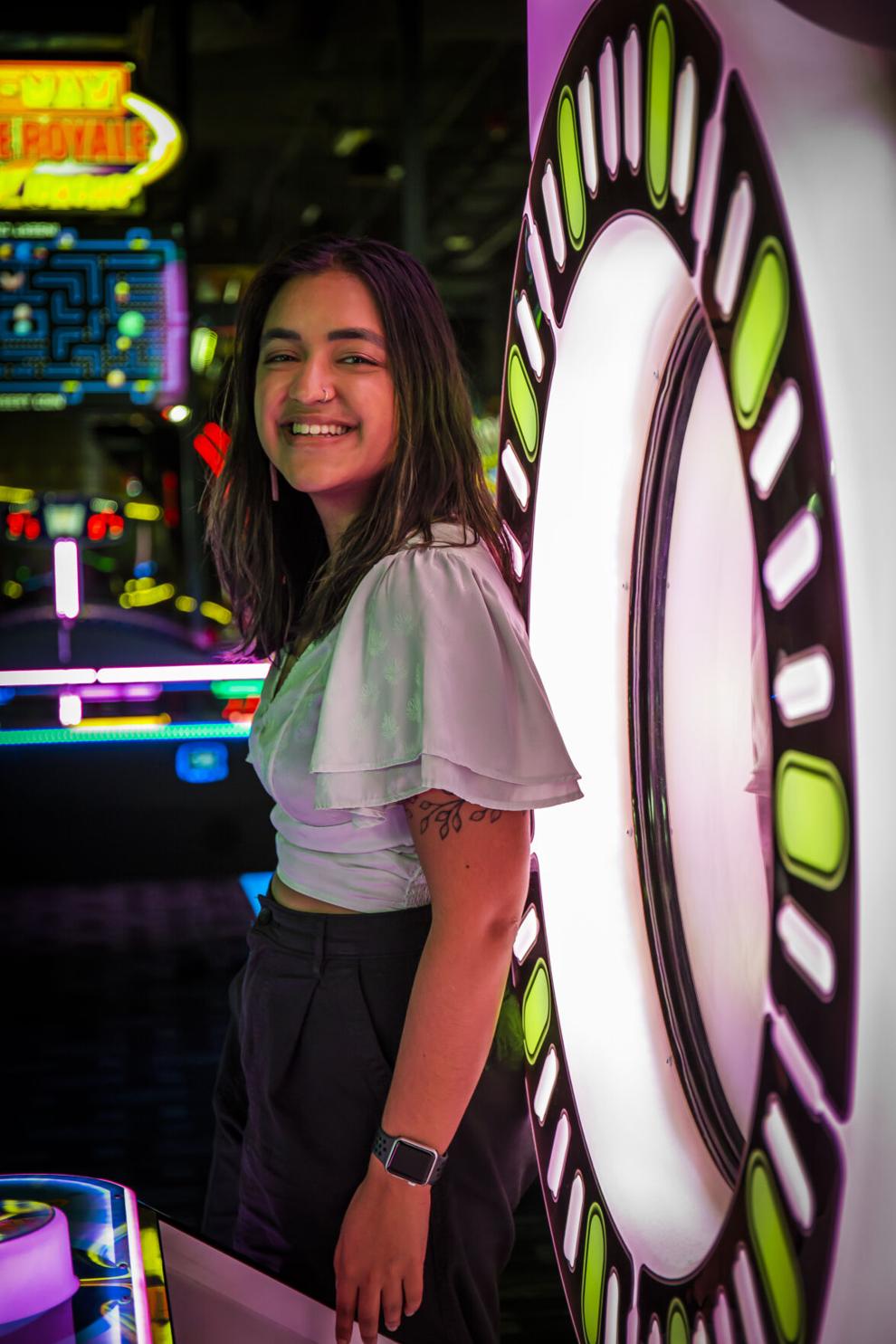 Aleenah Ansari, 25
Microsoft, Product Marketing Manager | Freelance Writer and Speaker
Hometown: Seattle
First job: Medical transcriptionist
Education: University of Washington; bachelor's degree in human-centered design and engineering, bachelor's degree in comparative history of ideas
Hobbies: Travel, photography, murals, and discovering BIPOC-owned businesses
Book currently reading: People We Meet on Vacation by Emily Henry
Best business advice received: "Your career should be like a jungle gym, not a ladder. Don't be afraid to explore what's around you and ask yourself, ʻWhen do I feel the most connected to my work?'"
As a Pakistani woman with a talent for storytelling, Aleenah Ansari believes, "You can't be what you can't see." For this reason, she is dedicated to helping BIPOC individuals reach their goals and inspiring them to draw their own road maps. When she isn't working at Microsoft, Ansari offers one-on-one sessions, webinars, and free resources on storytelling, personal branding, and navigating the job search for BIPOC students and entrepreneurs, becoming the role model that she never had. Her work has been featured in various publications, and she hopes her writing will empower people who are not used to seeing themselves represented in media. Ansari runs her freelance writing and speaking business through her website. In her free time, Ansari also assists her girlfriend with her Etsy sticker business, VeeStudioCo. — AH
---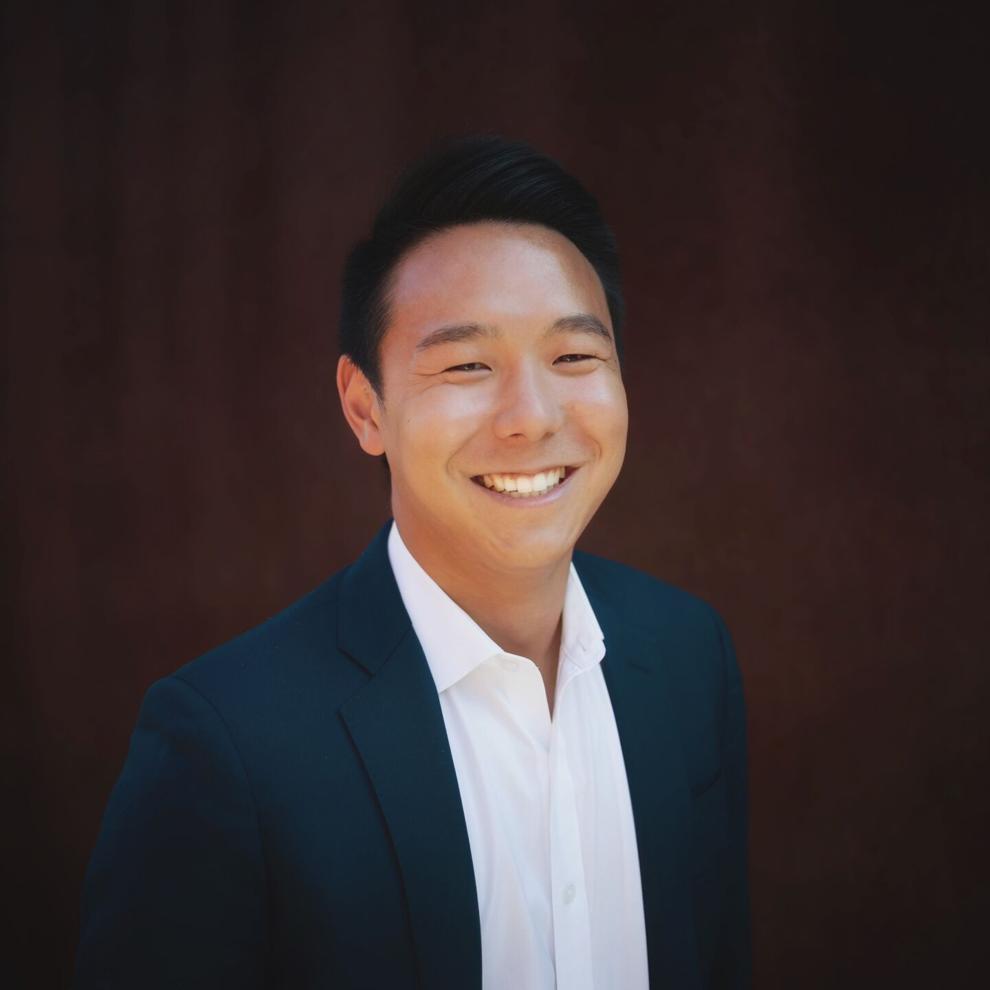 Michael Seeley, 25
ACT Capital Advisors, Vice President
Hometown: Issaquah
First job: Sales at Nordstrom
Education: University of Washington, bachelor's degree in business administration
Hobbies: Skiing, travel, cooking, photography, and listening to audiobooks
Book currently reading: The Visual Display of Quantitative Information by Edward R. Tufte
Best business advice received: "Be kind."
Born to a teen mom in South Korea during the Asian financial crisis in the late '90s, Michael Seeley was adopted by David and Jean Seeley. Along with his four siblings, Seeley was raised on the Sammamish plateau — a community he feels fortunate to have grown up in. This upbringing, he said, shaped him into who he is today. Seeley is responsible for finding, curating, and bringing ACT's largest clients to market. According to Mary Kate Tormey, a friend and colleague, Seeley has been a key part of ACT's success and has led ACT's initiative behind its new "fast track" process. Outside work, Seeley volunteers at Washington DECA and Bridge of Promise. He enjoys vanilla bean ice cream and hopes to one day travel to space. — SQ
---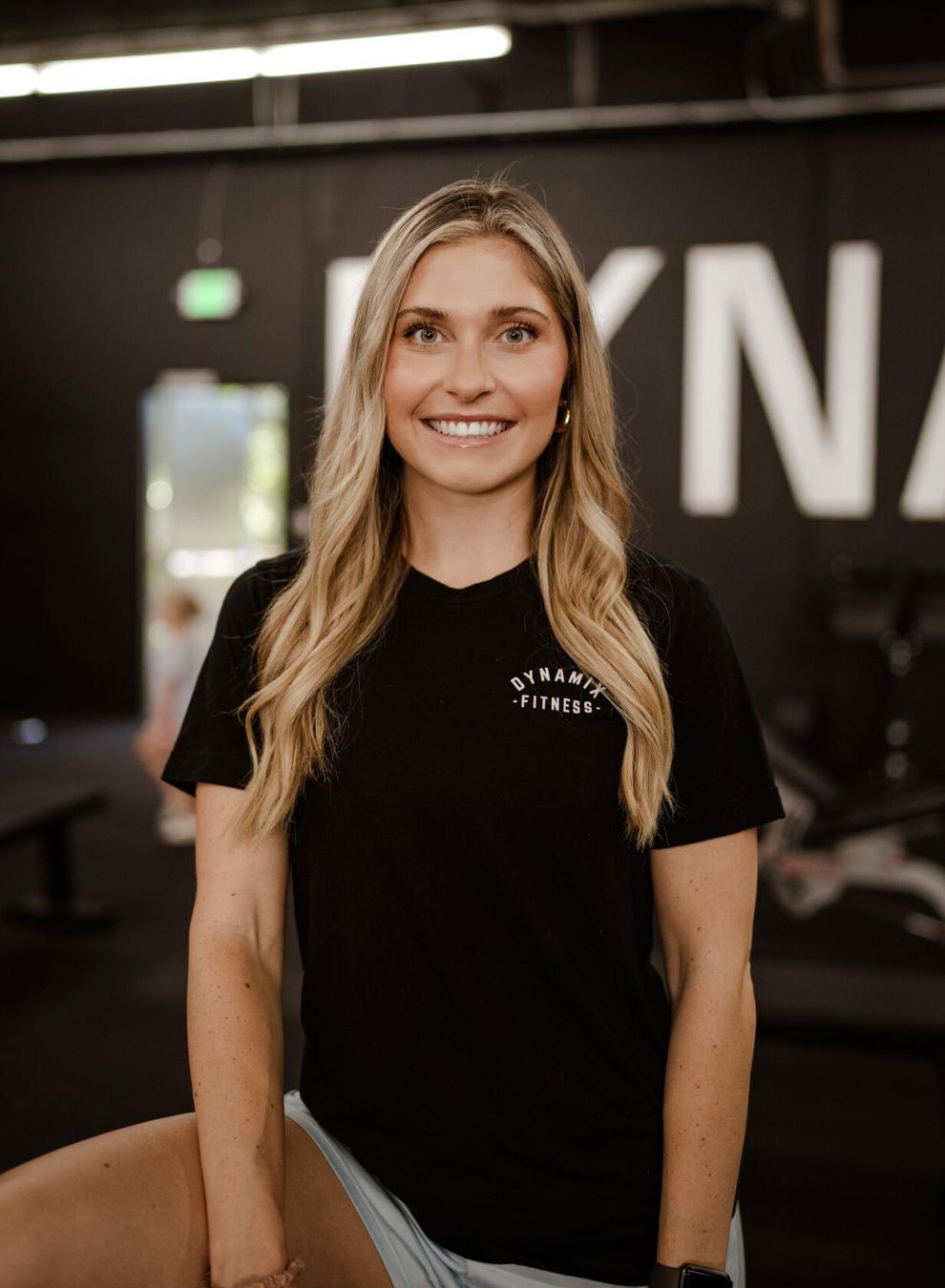 Jessica Zogg, 28
Zogg Fit, Owner
Hometown: Kirkland
First job: Lake Washington Youth Soccer referee
Education: University of Idaho, bachelor's degree
Hobbies: Working out, snowboarding, traveling, playing with her dogs, and boating
Book currently reading: The 5 Second Rule: Transform your Life, Work, and Confidence with Everyday Courage by Mel Robbins
Best business advice received: "Every ʻno' is one step closer to ʻyes.'"
Jessica (Jessie) Zogg spent the majority of her youth either on the soccer field or at the ice rink. She went on to play collegiate soccer at Florida's Rollins College and graduated from the University of Idaho. Growing up as an athlete, she endured intense training, a full travel schedule, and spent copious amounts of time recovering. Physical setbacks are one of the downsides of being an athlete, but it's what led her to fall in love with fitness. After a successful stint in the mortgage industry, she transitioned to become a certified personal trainer, where she's been able to help others live happier and healthier lives. And, in early 2022, she established Zogg Fit, diving into in-person and online coaching full time. When Zogg lacks confidence, she dons a matching workout set and turns again to fitness — though she has been known to enjoy some mint chip ice cream on occasion. Zogg lives in Kirkland with her fiancé — and fellow 30 Under 30 recipient Blake Jones ('20) — and their two dogs. — MM
---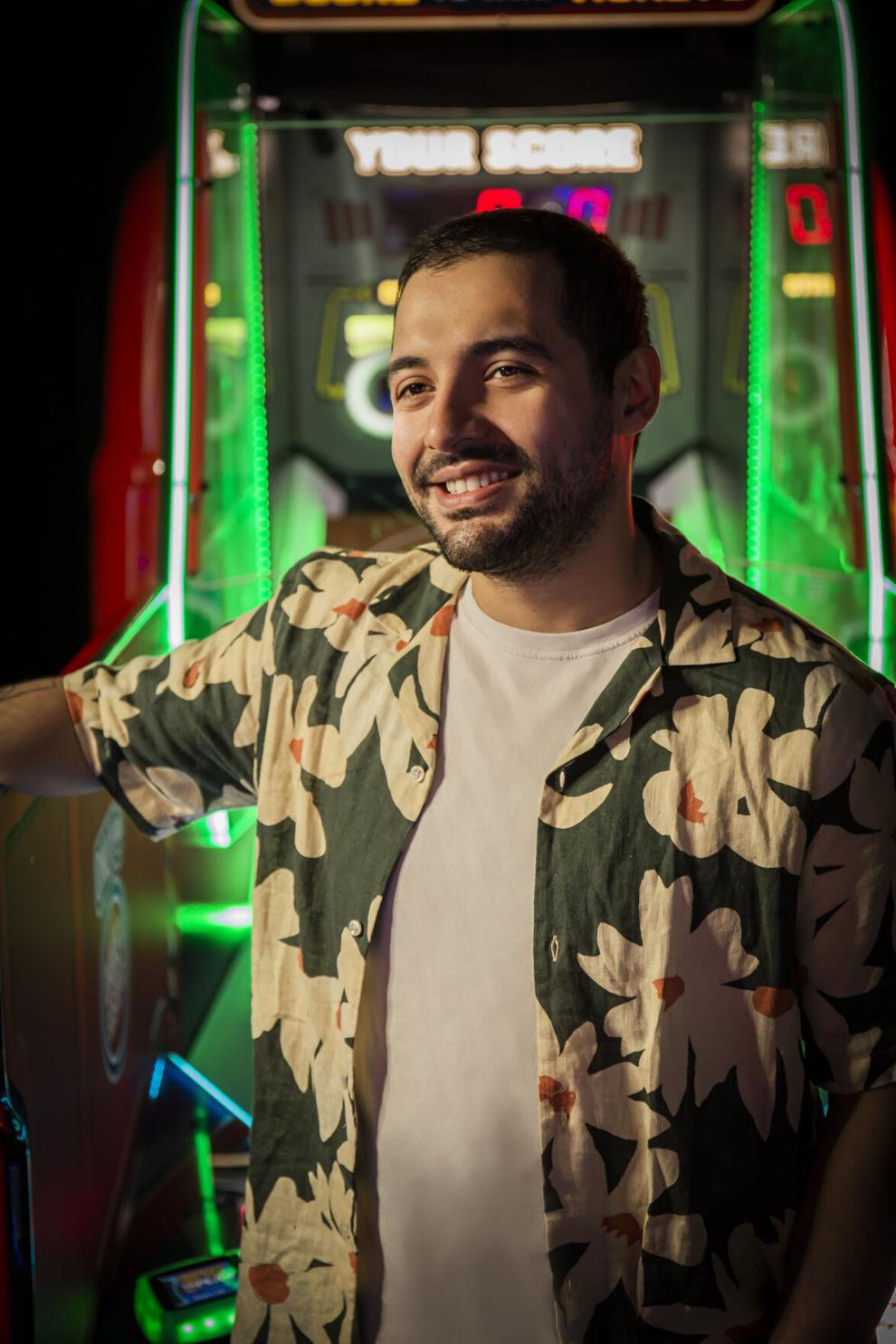 Peter Belmonte, 27
Ascend Prime Steak & Sushi, Sous Chef
Hometown: Tustin, California
First job: Server
Education: Some college
Hobbies: Reading, biking, drawing, and cooking
Book currently reading: And Then There Were None by Agatha Christie
Best business advice received: "Spoons are the best plating tool."
Peter Belmonte has been cooking for close to eight years and has been a staple on the Ascend team since the restaurant opened. His eagerness to learn about the culinary world led him to a promotion from line level cook to sous chef in 2021. "Peter is a great mentor, leader, (and) friend," Ascend's executive chef, Brandon Muehl, said of Belmonte in his nomination of the 27-year-old California transplant. "He stepped into the interim sushi chef role with eagerness to continue growing the program to what it is now." Belmonte said he feels most confident when he cooks, and you will most likely find him wearing Crocs and using his favorite accessory, spoons. It should come as no surprise that he currently is bingeing Iron Chef, sometimes enjoyed with strawberry ice cream (with fruit chunks). — SQ
---
Chris Martinez, 29
Peoples Bank, Assistant Vice President Branch Manager
Hometown: Lynnwood
First job: Sunglass Hut
Education: Cascadia College, associate degree in business
Hobbies: Hanging out with family and friends, basketball, and cycling
Book currently reading: The Success Principles: How to Get from Where You Are to Where You Want to Be by Jack Canfield
Best business advice received: "Treat everyone the way you want your family to be treated."
"Chris is a complete go-getter and will go the extra mile," colleague Connie Ly said in her nomination of Chris Martinez. Martinez started out as a bank teller and quickly worked his way up the corporate ladder to branch manager. He did so through his drive and willingness to do whatever he needs to do to reach his goals — up to and including helping a client with yard work. He also has a deep interest in helping others reach their goals, something he facilitates by volunteering and mentoring with Washington DECA, Providence Hospice, and the Home Care Foundation of Snohomish County. "People helped me along the way," Martinez said, "and I want to be able to do the same for others." In his free time, Martinez enjoys trying new restaurants and spending time with his wife and their English bulldog, Buddha. — AH
---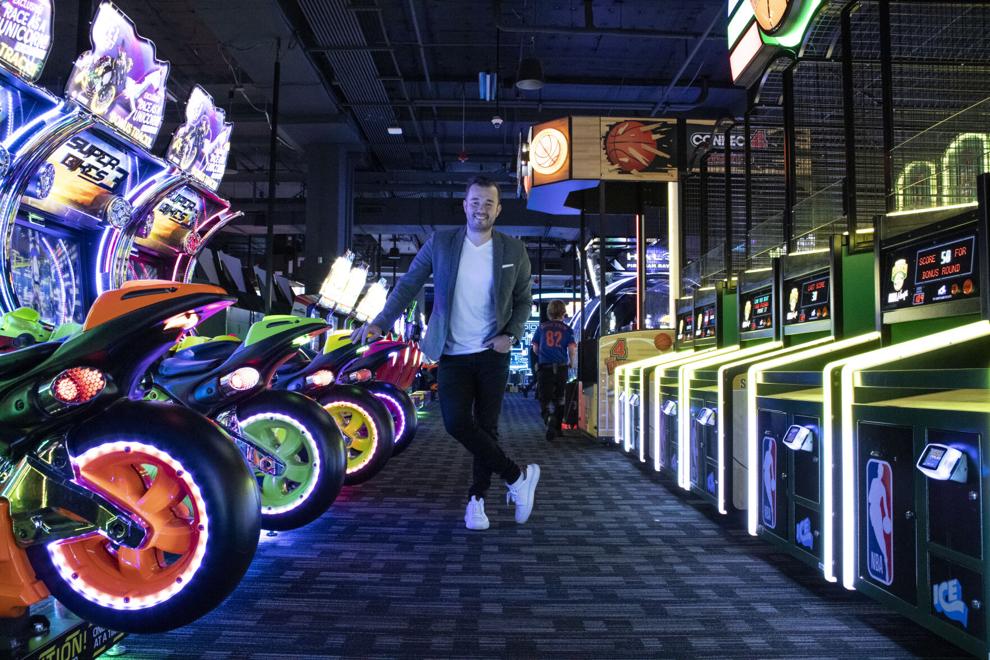 Roman Shulyak, 29
Sash Realty, Realtor and Managing Broker
Hometown: Brovary, Ukraine
First job: Working in his mechanic dad's shop
Education: Tacoma Community College
Hobbies: Spending time with his family, traveling, and running
Book currently reading: The Comfort Crisis: Embrace Discomfort to Reclaim Your Wild, Happy, Healthy Self by Michael Easter
Best business advice received: "Be authentic, be genuine and honest, and shoot straight with people — they will respect and appreciate you for it."
While working at his mechanic father's shop growing up, Roman Shulyak internalized the importance of giving 110 percent every day. Now 29, Shulyak continues abiding by that mindset as a Realtor and managing broker with Sash Realty. In 2021 alone, for instance, he broke records with more than $40 million in sales. "As his designated broker, it has been a pleasure to watch him defy expectations and become the accomplished professional that he is — all while maintaining a kind and generous heart toward others," Rebecca Bomann, who hired Shulyak shortly after he got his license at age 20, said in her nomination. Shulyak lives in Bellevue with his wife and his son, and might be found listening to episodes of his favorite podcast, Real AF, when there's time. — BP
---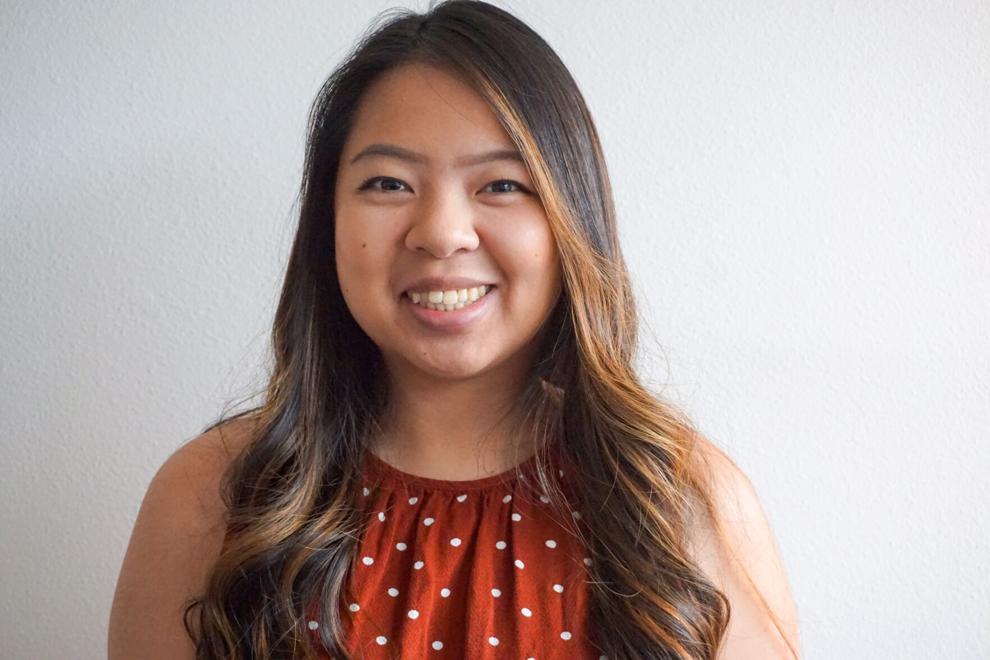 Amanda Luanglath, 29
Coinbase, Enterprise Product Manager
Hometown: Kirkland
First job: Seasonal associate at Ulta in Redmond
Education: University of Washington Bothell, bachelor's degree in business administration
Hobbies: Painting, snowboarding, and trying new restaurants
Book currently reading: Design is Storytelling by Ellen Lupton
Best business advice received: "Take genuine interest in others' lives and learn about who they are as people, because that would be incredibly important in building trust."
When she was a child, Amanda Luanglath wanted to become a doctor because she had a genuine passion for helping people. Even though she found herself taking a different path and ended up in the tech industry, she still is dedicated to helping others. When she isn't busy building Coinbase's technological marketing capabilities, Luanglath mentors young women who are trying to break into the tech industry. Luanglath values working on developing her skill set and a positive work ethic. She has found that having a real interest in the people she works with goes a long way, and learned that "building genuine relationships with people, rather than relying on transactional interactions, can pay off in spades." In her free time, she might be found tearing up some green runs at Snoqualmie Pass. — AH
---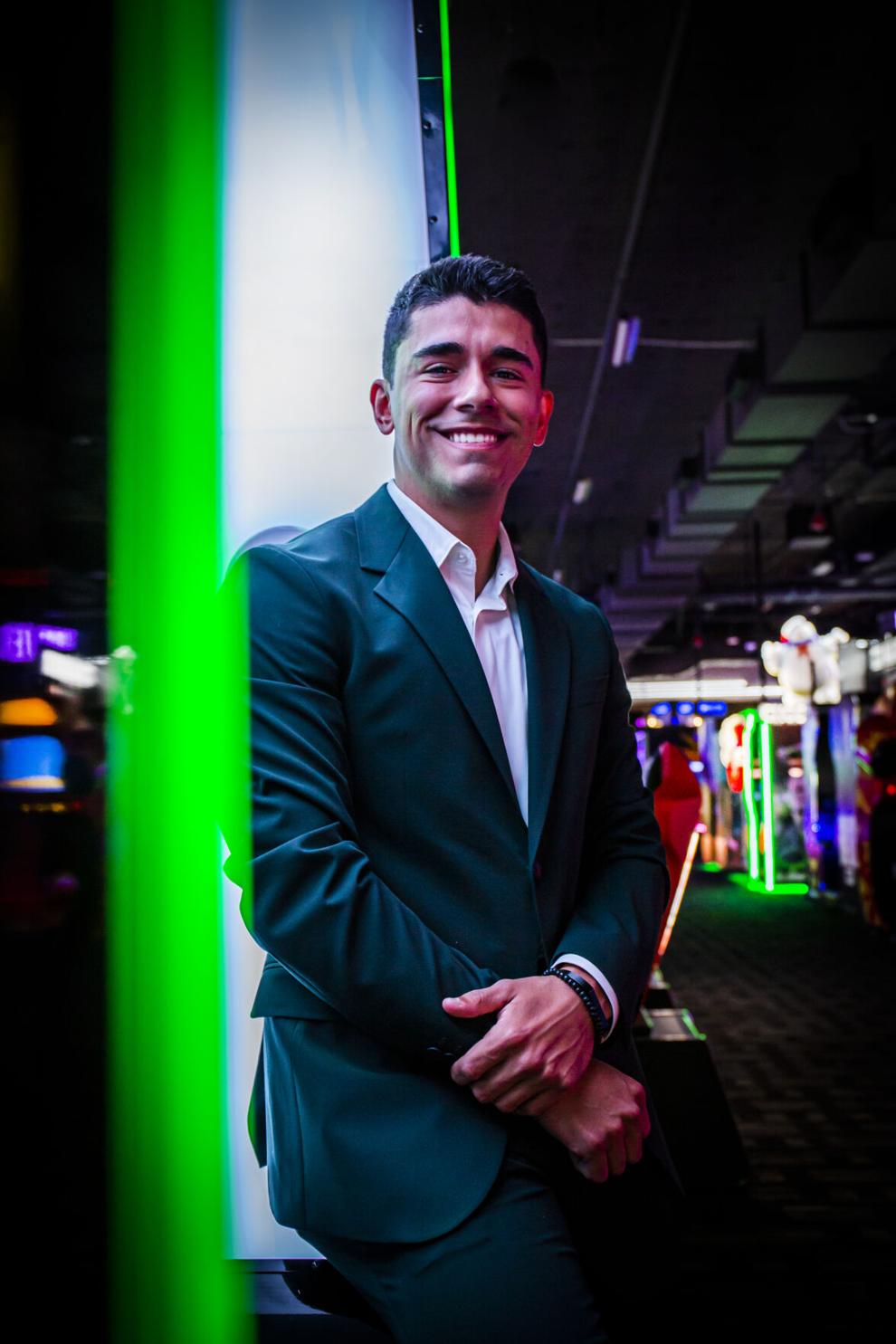 Chris Dalto, 27
The Agency, Real Estate Broker
Hometown: Valencia, California
First job: Milkshake maker at Milkshake Mania
Education: Central Washington University, bachelor's degree in law and justice
Hobbies: Working out, fly-fishing, traveling, and trying new local restaurants
Book currently reading: The Power of One More: The Ultimate Guide to Happiness and Success by Ed Mylett
Best business advice received: "Opportunities don't happen; you create them."
With a fresh degree in law and justice, Chris Dalto quickly signed up to become a Bellevue police officer. It was what the Central Washington University grad said he wanted at the time. But, after two years on the force, Dalto realized his passion was in real estate, and he earned his license in late 2020. "After closing my first transaction that December, my business took off," he said, adding that he's closed more than 45 transactions. "I pride myself on going above and beyond for my clients, thinking outside the box, and creating solutions for any problem. I bring high energy; work tirelessly to meet my clients' expectations; and am a calming, knowledgeable guide throughout the buying or selling process. No single transaction is ever as important as a lasting relationship." When he's not busy selling homes, Dalto can be found spending time with his family; his other half, Emily; and their dog, Duke. — MM
---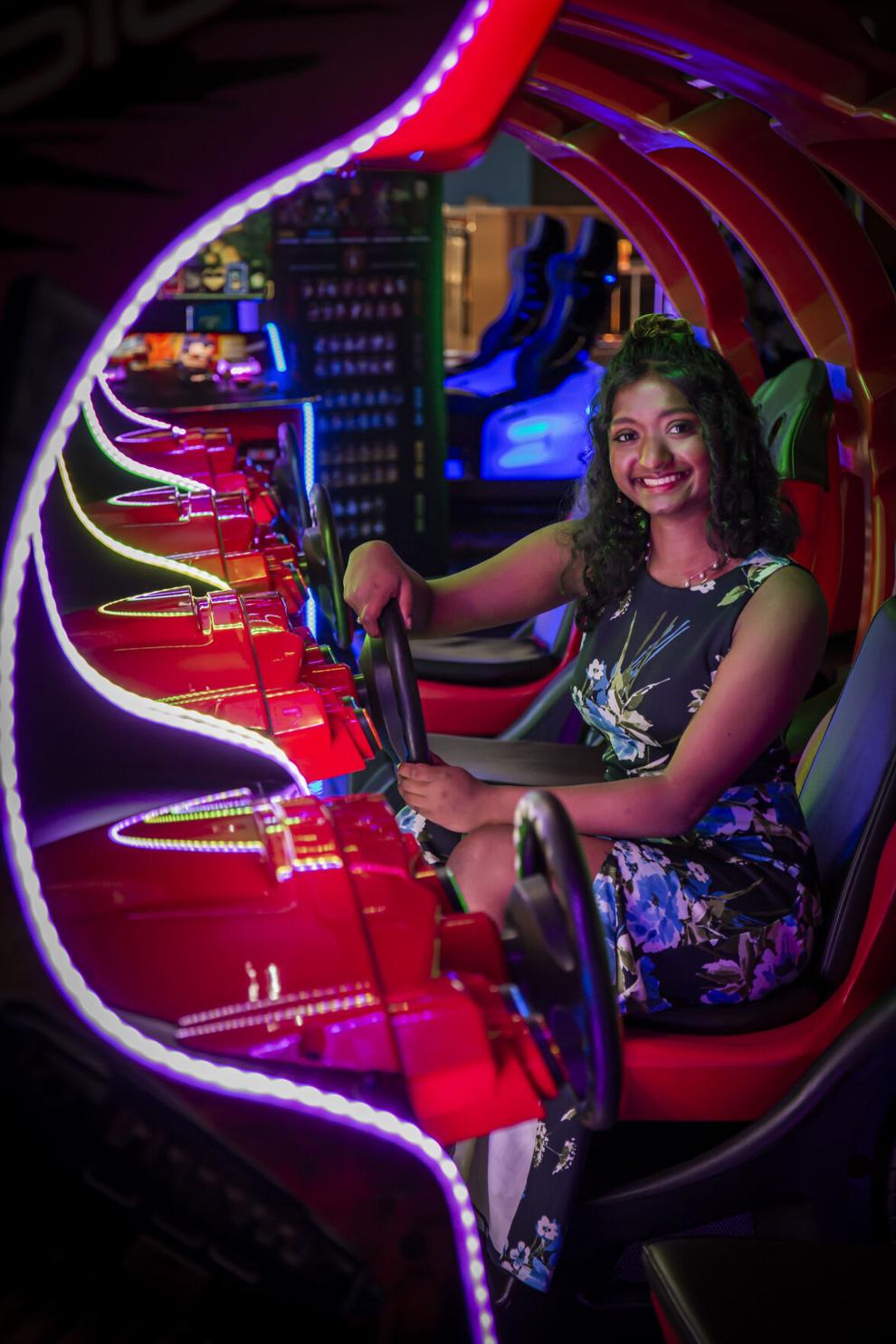 Shivani Grandhi, 19
STEM Scholar, CEO and Founder
Hometown: Bellevue
First job: Teaching assistant at Kumon
Education: University of Washington, current student
Hobbies: Baking, working out, hiking, and walking outside
Book currently reading: How Women Rise by Marshall Goldsmith and Sally Helgesen
Best business advice received: "Don't be afraid to ask questions; everyone wants to help."
Bellevue resident Shivani Grandhi proves effecting change on a wide scale has no limit. The 19-year-old University of Washington sophomore and Microsoft intern is the CEO and founder of STEM Scholar, a nonprofit that seeks to shrink the gender gap in STEM through programs, camps, and events, all at a reduced cost. "I am in constant awe at her diligence and her passionate personality," Grandhi's mentor, Stan Shabanov, wrote in his nomination of her. "I know that everyone who is close to her feels the exact same way." Grandhi said she hopes to continue learning how to be a better software engineer and entrepreneur in order to maximize her impact on the world. When she has the time, she enjoys watching Shark Tank and volunteering with Northwest Share events. — BP
---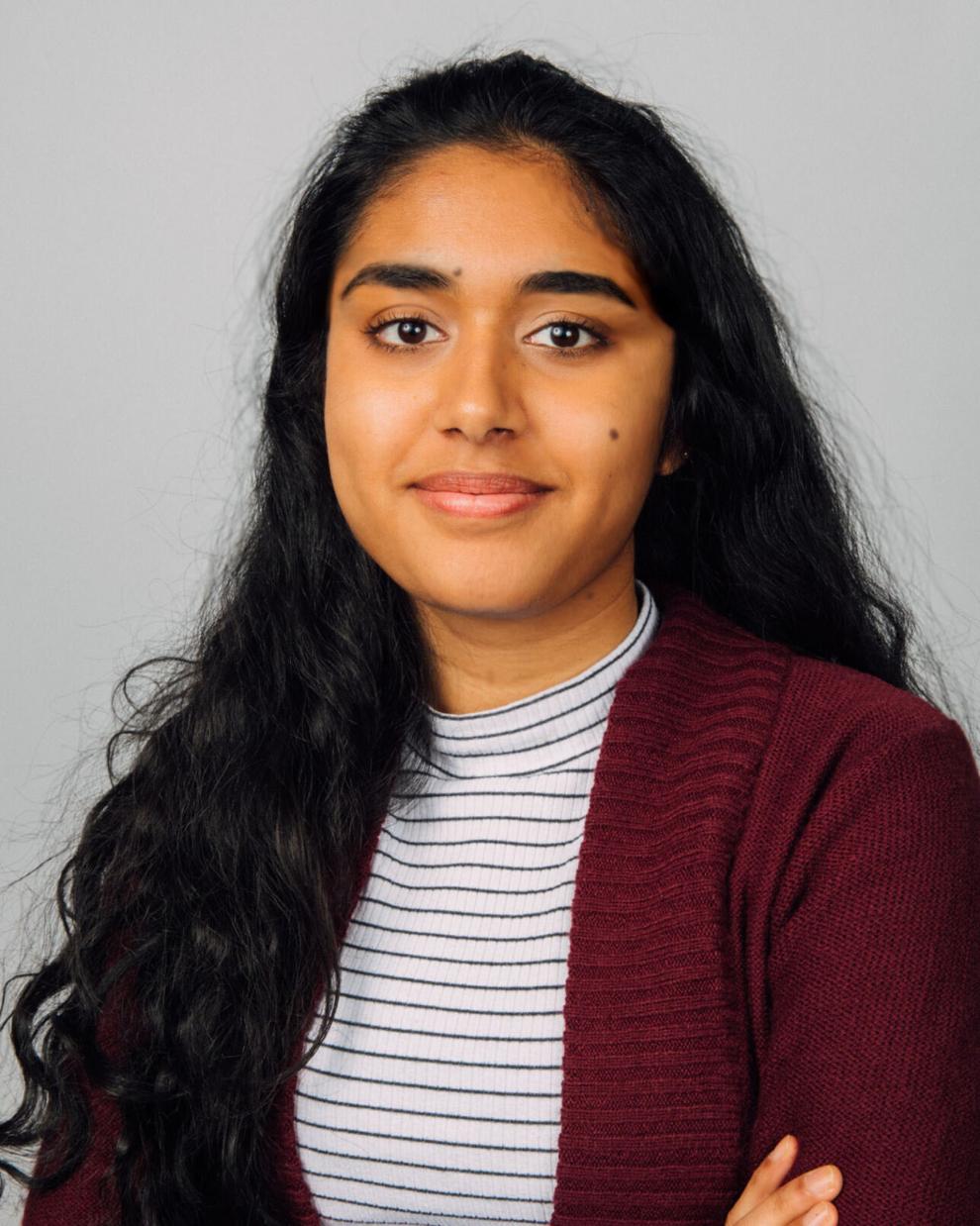 Adithi Raghavan, 20
BEEducated, Founder
Hometown: Sammamish
First job: Coding instructor at Coding with Kids
Education: University of Washington, current student
Hobbies: Watching and playing sports, hiking, cooking, and thrifting
Book currently reading: System Design Interview: An Insider's Guide by Alex Xu
Best business advice received: "Always act in good faith."
If (then-) 8-year-old Adithi Raghavan wasn't busy writing mystery novels or enjoying lavender ice cream, she could be found creating terrariums out of used spinach boxes. "The mini ecosystems I created mirrored the larger ecosystems that I lived in. After learning about the challenges that pollinators — specifically bees — faced in our ecosystem, I decided to raise awareness about the issue," Raghavan said. Thus, BEEducated was born to highlight key information. From there, Raghavan expanded the organization to be youth-led and focused on outreach and research. As a current computer science major, Raghavan said she is excited to combine her lessons to build tech products for farmers and other agricultural workers. "I hope that we can dramatically boost native pollinator populations, increase crop supply, and decrease food prices for future generations," she said. In addition to this goal, Raghavan also hopes to visit all seven continents before her 40th birthday. — JK
---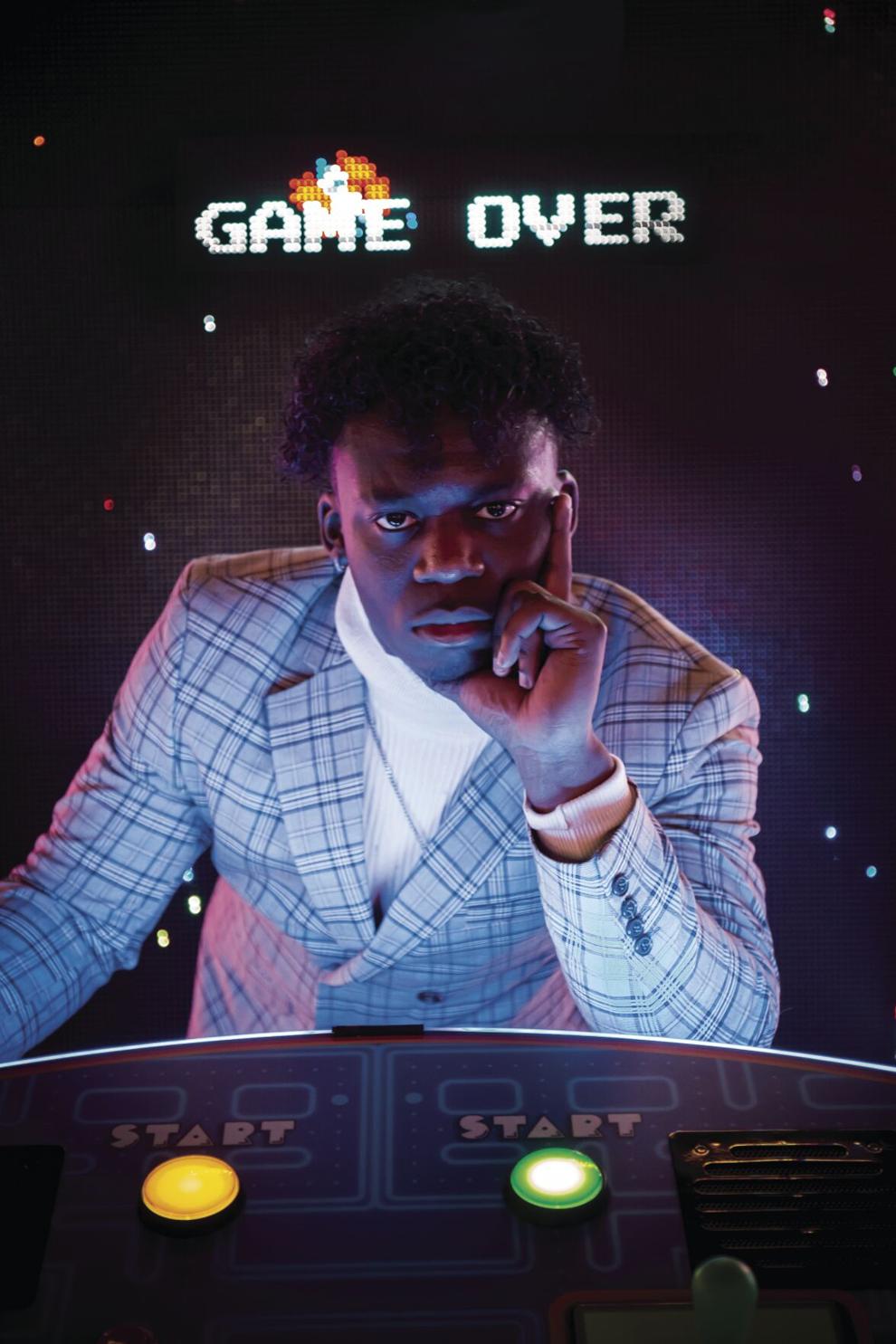 Josh Binda, 22
Blue Origin, Systems and Integration Engineer | City of Lynnwood, City Council Member | The Preview Group, Real Estate Agent
Hometown: Providence, Rhode Island
First job: Taco Bell
Education: University of Washington Bothell, current student
Hobbies: Working out, hanging out with friends and family, speaking at events, activism, studying market trends, and spending time with his husky
Book currently reading: Strength to Love by Martin Luther King Jr.
Best business advice received: "A successful man is a man who can wear many hats."
Josh Binda's first 22 years of life have been extraordinary. Binda's family came to the United States as refugees during a civil war in their home country of Liberia. Later, Binda was born and raised in Rhode Island. "Because of my upbringing growing up in the projects with a single mom of four, I've always had a drive and passion to make a difference after seeing and living firsthand how people of color where I was from were at a disadvantage and less likely to succeed," he said. Because of his passion for justice and activism, Binda became a well-known activist. While still in college, he chose to run for political office and was elected Lynnwood City council member at age 21. He was the youngest Black person to hold office in Washington and among the youngest in the nation. Binda also serves as an integration engineer at Blue Origin but is expanding to the real estate industry. Going forward, he hopes to own his own brokerage and become a congressman. — MM
---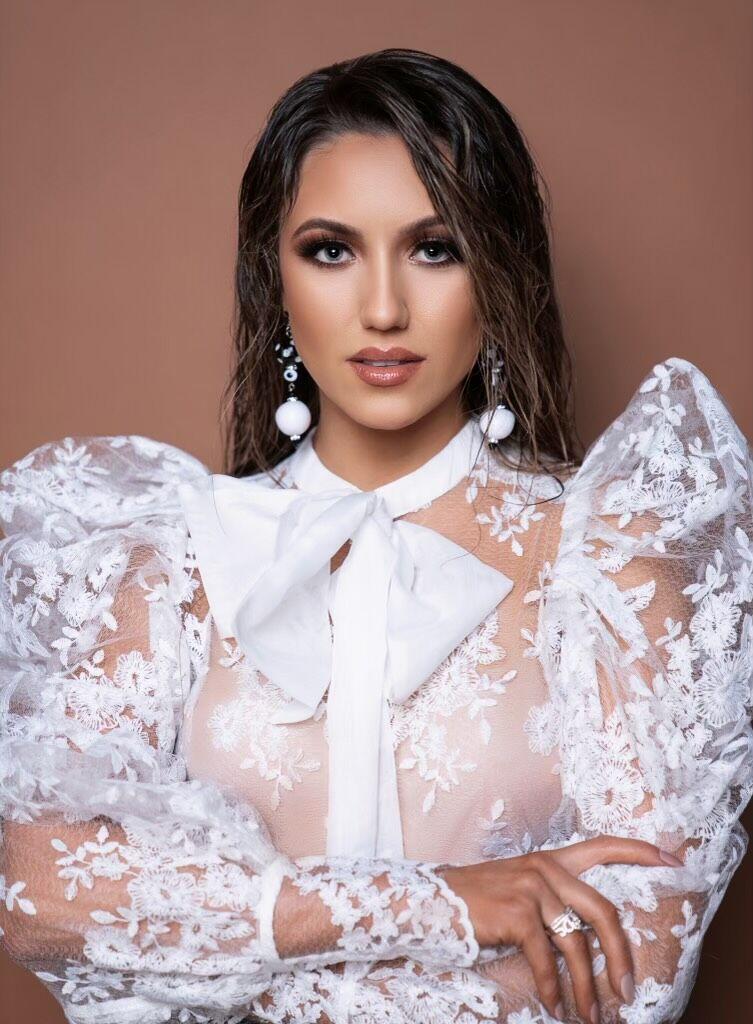 Kristina Kovalevich, 29
Self-Employed, Social Media Manager and TV Host
Hometown: Jelgava, Latvia
First job: Cold calling for a company that sold knives
Education: Central Washington University, bachelor's degree in psychology and sociology
Hobbies: Baking, working out, getting outdoors, writing, traveling the globe, and ballroom dancing
Book currently reading: Developing the Leader Within You 2.0 by John C. Maxwell
Best business advice received: "ʻIt never hurts to ask.' I always heard this from my father growing up. I've received help, guidance, sponsorship, resources, funds, direction, and advice for free along my career path simply because I asked."
Kristina Kovalevich is an entrepreneur on a mission to spread confidence. Born in Eastern Europe, Kovalevich said her younger self would never believe where she is today. At age 29, Kovalevich has become a TV host, public speaker, coach, author, entrepreneur, social media manager, and mentor. She was also a first runner-up at the Miss Washington USA competition in 2021 and was on the cover of Madrid-based Vous magazine's December 2021 issue. Although Kovalevich has been impacted by cultural stereotypes and bias, her colleague mentioned how she's continued to push through, illustrating strength and resilience of her core values and qualities. In her spare time, you might find Kovalevich at Bellevue's Third Culture Coffee or enjoying a cone of Earl Grey ice cream from Molly Moon's. — SQ
---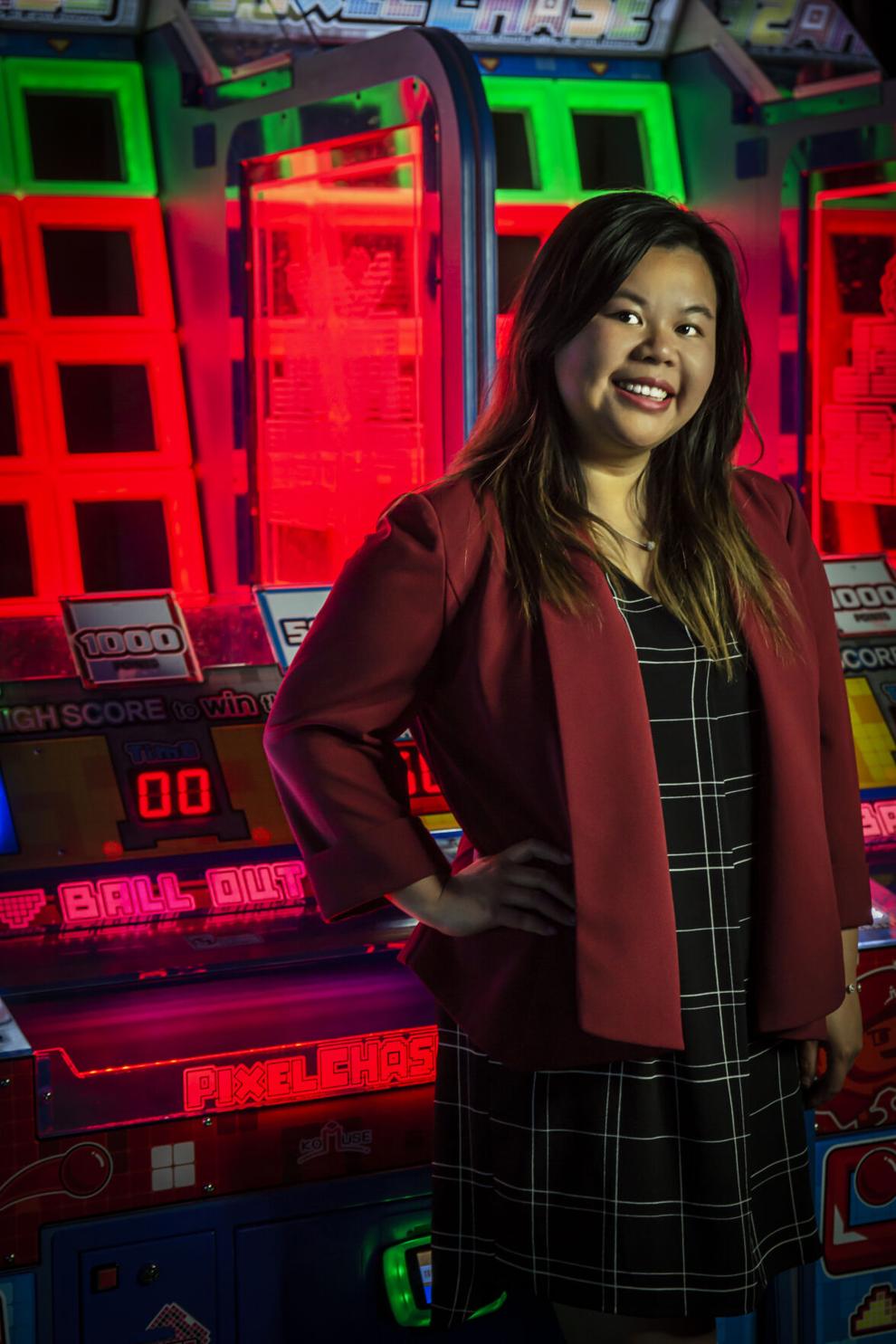 Katrina Chan, 27
T-Mobile, Senior Search Manager, Enterprise Operations
Hometown: Sequim
First job: Waitress at her parents' Chinese restaurant
Education: University of Washington, bachelor's degree in business administration, marketing and operations/ supply chain management. Current MBA student at University of Washington
Hobbies: Traveling, tennis, yoga, and discovering new cafés and restaurants
Book currently reading: Option B: Facing Adversity, Building Resilience, and Finding Joy by Sheryl Sandberg and Adam Grant
Best business advice received: "Be proactive and go after your own goals and dreams; sometimes you have to create your own opportunities."
From a young age, Katrina Chan knew her career would revolve around business. After spending a few years in China, Chan's family moved back to the United States and opened a business. It was then that Chan learned about finance, operations, and marketing — a catalyst that launched her into her present career. In her role as senior manager at T-Mobile, she has been entrusted with many high-stakes tasks, like tracking website traffic for a Miley Cyrus commercial during the Super Bowl. Chan juggles work, school, traveling, friends, family, and event planning flawlessly. Following her family's entrepreneurial path, Chan said she would like to open her own business before she turns 40. Current front-runners are a bubble tea shop or an event-planning firm. — SQ
---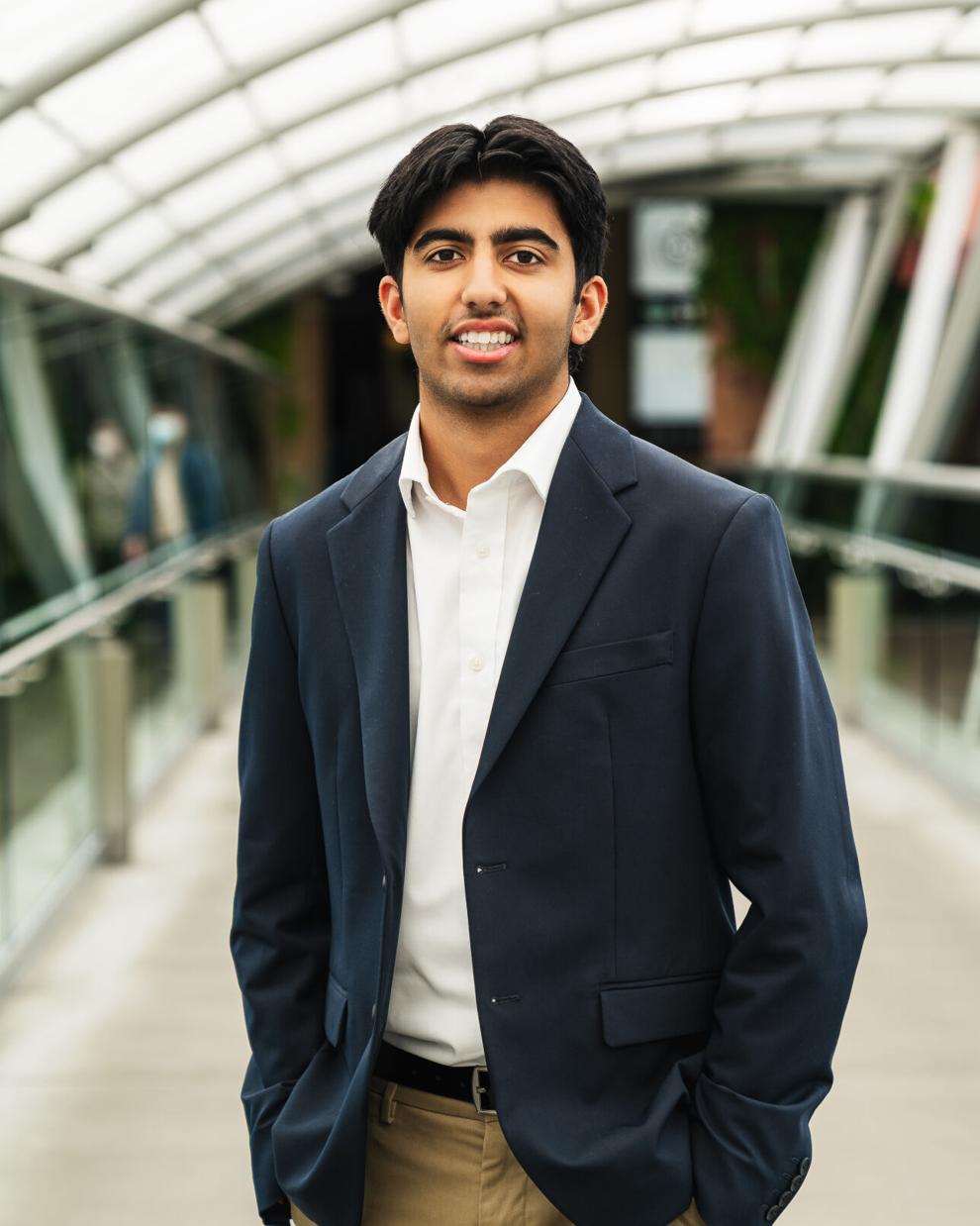 Sohil Bhatia, 17
Start STEM Early, Co-Founder
Hometown: Denver
First job: Software engineer intern at Instashowing
Education: Redmond High School
Hobbies: Hip-hop and Bollywood dancing, filmmaking, and rewatching episodes of The Office
Book currently reading: Ghost in the Wires: My Adventures as the World's Most Wanted Hacker by Kevin Mitnick
Best business advice received: "Taking time to refl ect is the best way to improve yourself."
At 17 years old, Sohil Bhatia already has co-founded a successful and influential nonprofit t alongside his older brother, Sayan. Start STEM Early was born from a passion for bringing resources to people and helping solve world problems with technology. Through events and sessions, Start STEM Early has reached more than 7,000 students worldwide to provide educational resources on topics such as app building and 3D design. Bhatia also has gained tech experience through interning at tech upstarts such as Instashowing and Loopie. Bhatia hopes to one day run his own tech enterprise focused on sustainability and renewable energy. Outside of his interest in computer science, Bhatia also is a big fan of film and dance, having grown up watching Bollywood films with his family. — AH
---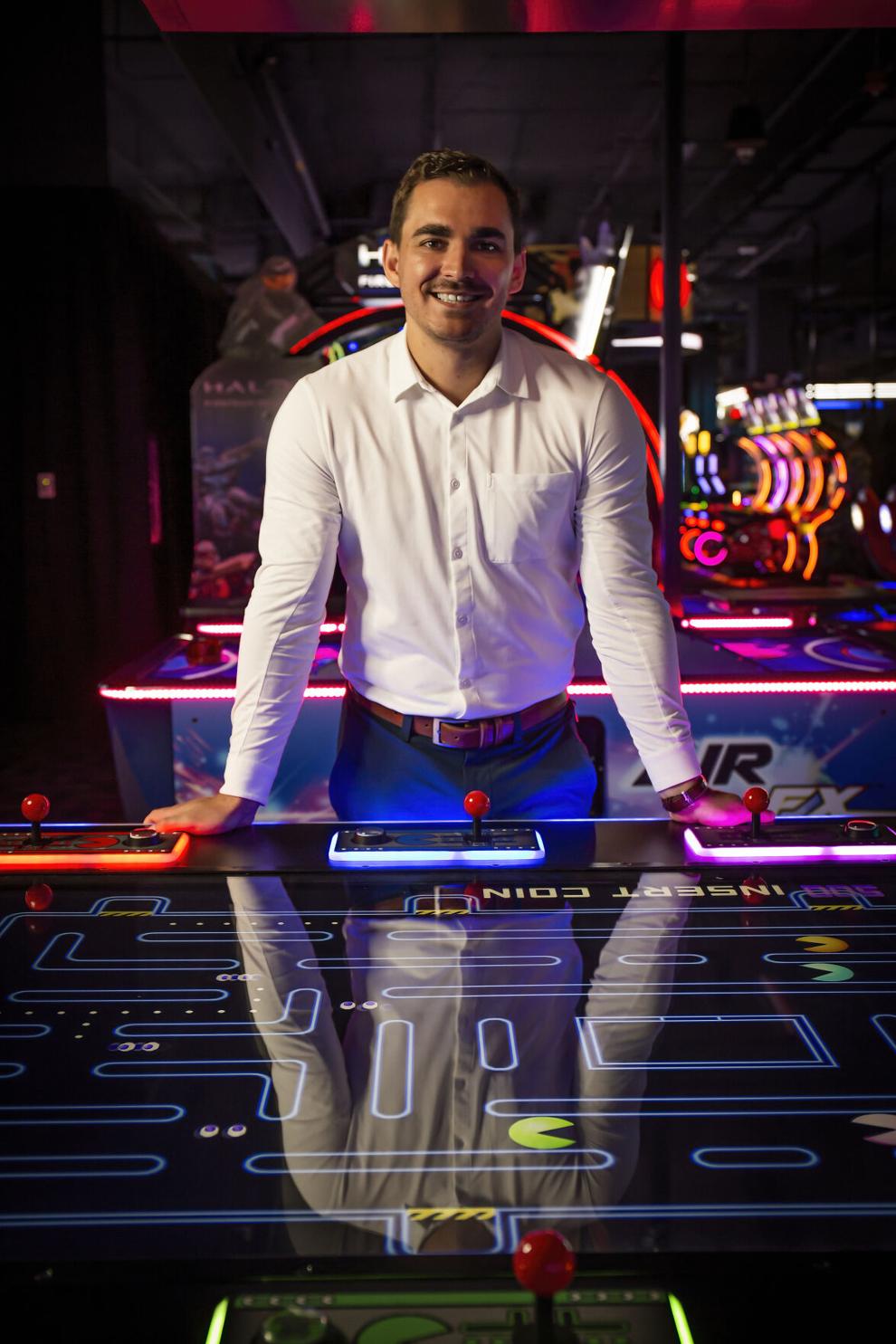 Cameron Van Winkle, 27
Aletheian Wealth Advisors, Associate | Windermere, Broker
Hometown: Fall City
First job: Lifeguard and swim instructor at the Si View Metropolitan Park District pool
Education: University of Washington, bachelor's degree
Hobbies: Hiking, exercise, golf, and coaching
Book currently reading: Achieving Authentic Success by Ron Jenson
Best business advice received: "Who you do life with is everything."
As a kid at recess, Cameron Van Winkle discovered that he could kick a ball exceptionally far across the playground. This skill ended up winning him a full-ride football scholarship to the University of Washington, and he became the most accurate kicker in Husky history. Today, he is a successful businessman and a sports coach for young athletes. He also mentors young business professionals and teaches Finance 101 to student-athletes at the UW, and has a genuine drive to help and uplift the people with whom he works. "Cameron brings a unique approach that's based on work ethic, when many are looking for the quick win and only personal gain," Jeff Rogers, Van Winkle's mentor, said in his nomination of the 27-year-old. In his free time, you might find him hiking or hanging out with his wife and their puppy. — AH
---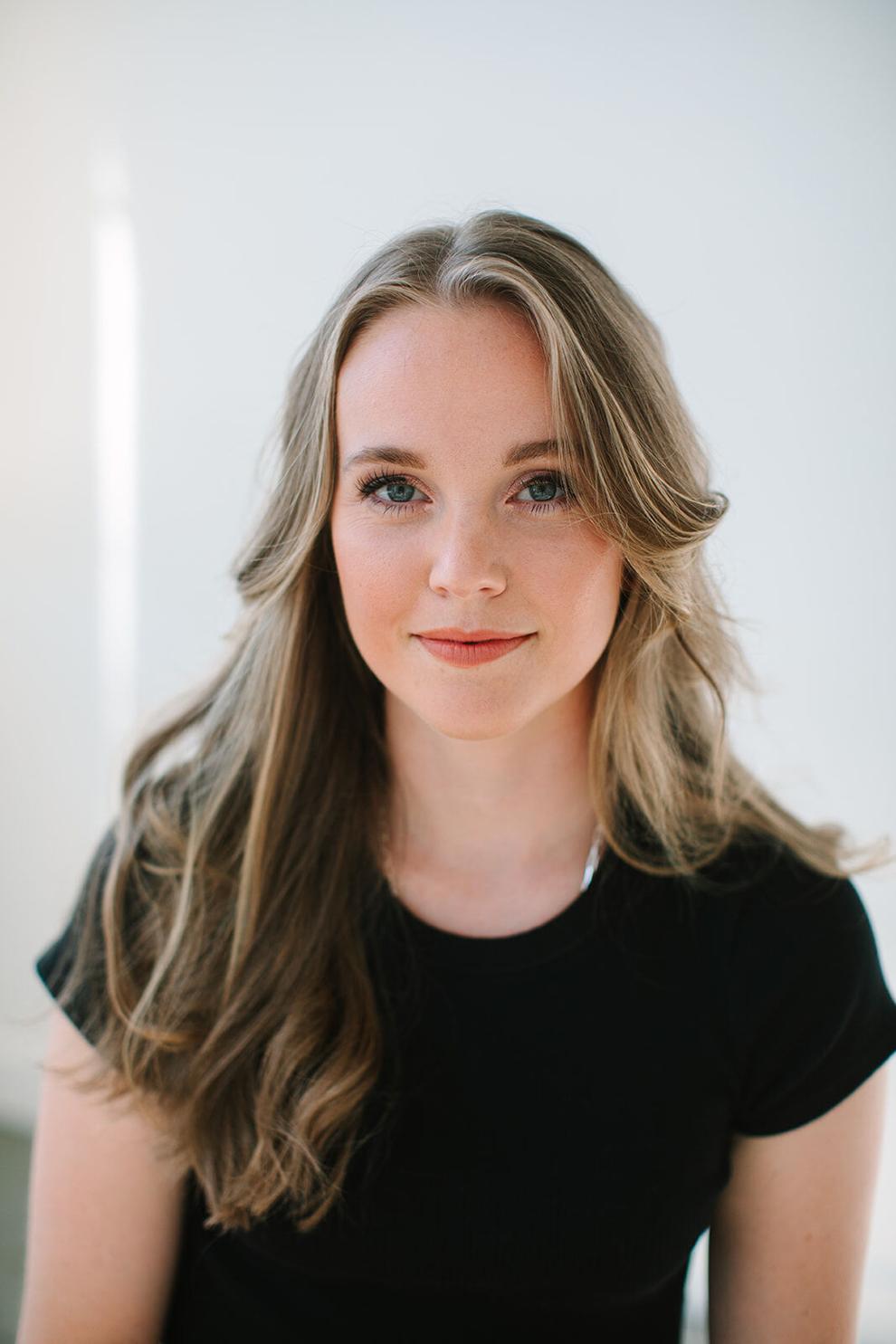 Madeline Down, 28
Seattle Seahawks, Managing Producer
Hometown: Washougal
First job: Pro shop employee at the Washougal Golf Course
Education: University of Washington, bachelor's degree in business
Hobbies: Writing, reading, watching movies and TV, and filmmaking
Book currently reading: The Power of Habit: Why We Do What We Do in Life and Business by Charles Duhigg
Best business advice received: "Make every video better than your last."
From dreaming of working in the industry as a child to her present career as the managing producer for the Seattle Seahawks to future aspirations to work on a feature movie, Madeline Down is — and always has been — completely smitten with film. Of her younger self, Down said she didn't necessarily understand cameras, lights, and production. "All I knew was what played on the screen in front of me, and that looked magical," she said. That small child couldn't have known that production jobs at University of Washington Athletics, the Seattle Reign, and an NFL team were in her future. At the Seahawks, she has won multiple regional Emmy awards for her part in producing social-justice and community-impact documentaries. Even off the clock, Down spends her time working in cinematography and has various directing and producing credits to her name — that is, when she's not catching up on new episodes of beloved shows, like Stranger Things. — JK
---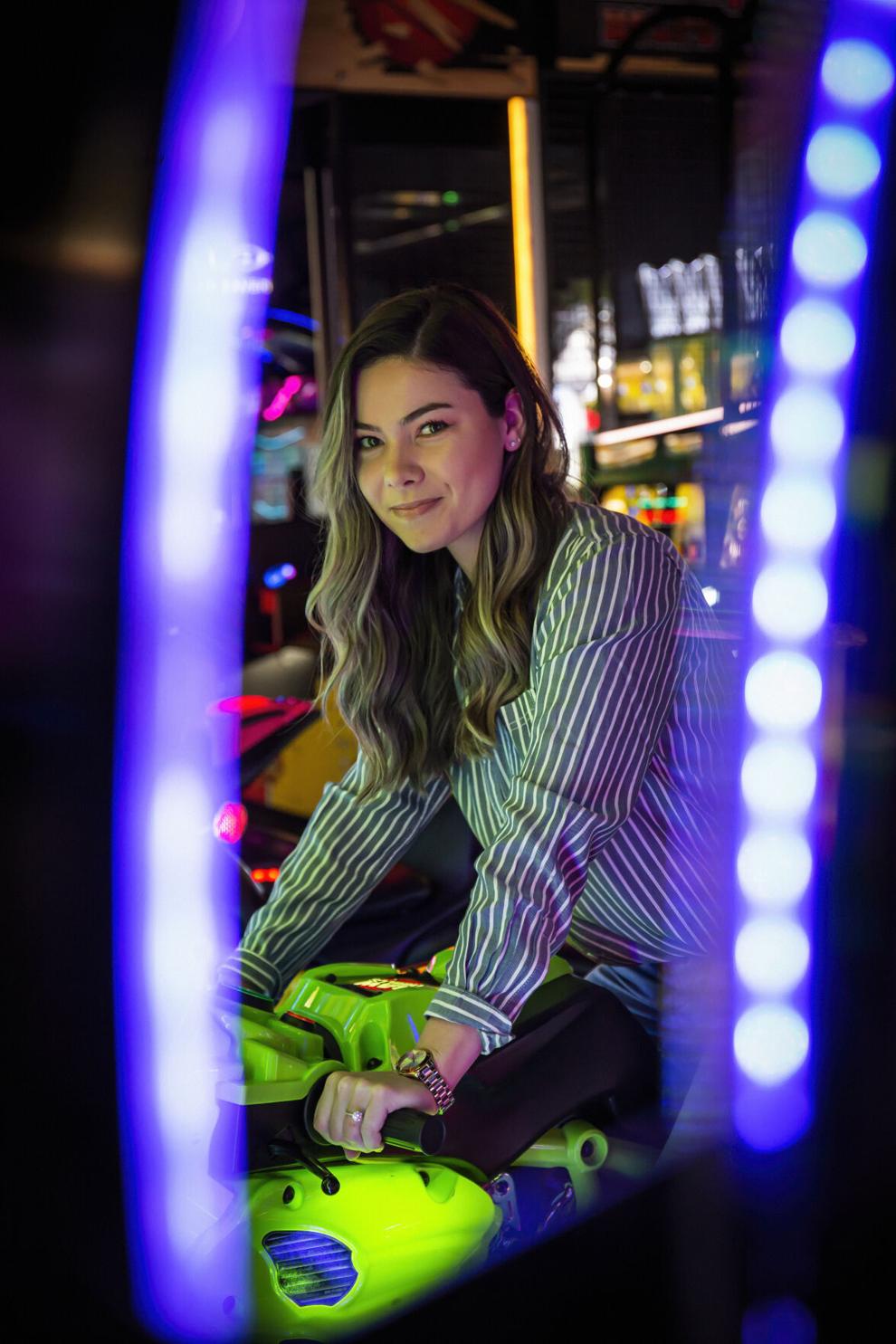 Lex Paton, 27
Microsoft (Xbox), Business Analyst
Hometown: San Diego
First job: A waitress at her brother's barbecue restaurant
Education: San Diego State University
Hobbies: Playing video games, reading manga, and playing tennis
Book currently reading: Hacking Darwin: Genetic Engineering and the Future of Humanity by Jamie Metzl
Best business advice received: "Your career does not need to follow a preset path; create your own."
As someone who experienced homelessness as a child, Lex Paton said she approaches every day with "a driven yet cautious mindset," knowing there have been worse situations she's experienced. The San Diego transplant considers herself a highly motivated and curious — someone who actively seeks opportunities to improve. Since late 2020, Paton has worked on core parts of the gaming marketing team at Microsoft. In her role, Paton helps design and measure the best possible portfolio of games that Microsoft's Game Pass players would want to play. According to colleague Michael Huntley, Paton is "a force multiplier on the team, bringing a unique combination of analytical rigor, creative thinking … and personal passion." That professional passion serves her in her personal life, too, whether picking up and following through on drumming during the 2020 quarantine or doting on her fiancé and their two special-needs cats, Zero and Noodles. In the future, Paton hopes to own her own company within the gaming industry. — SQ
---
Sarah Ball, 29
Healthcare Management Administrators, Senior Account Manager
Hometown: Stockton, California
First job: Serving at a local café
Education: Seattle University, master of fine arts
Hobbies: Crocheting, gardening, reading, hiking, gaming, snowboarding, and riding her Vespa
Book currently reading: The Outlander series by Diana Gabaldon and Inclusion on Purpose: An Intersectional Approach to Creating a Culture of Belonging at Work by Ruchika Tulshyan
Best business advice received: "Don't take anything related to work personally, and if you start to, just go for a walk."
When Sarah Ball was growing up, her single mother — who put herself through college and graduate school — regularly reminded her that no one can take your education away from you. Those words not only installed in Ball the value of education, but also helped form an enduringly strong work ethic. Ball works as a senior account manager with Healthcare Management Administrators, and for the last three years has tapped into her arts and leadership education by volunteering on the board of Renton Civic Theatre. During her two-year presidential tenure there — which coincided with the onset of the pandemic — she helped raise $100,000. Before she turns 40, Ball hopes to serve as the chief diversity officer of a major health care organization and make an impact on the social determinants of health on a communitywide scale. — BP
---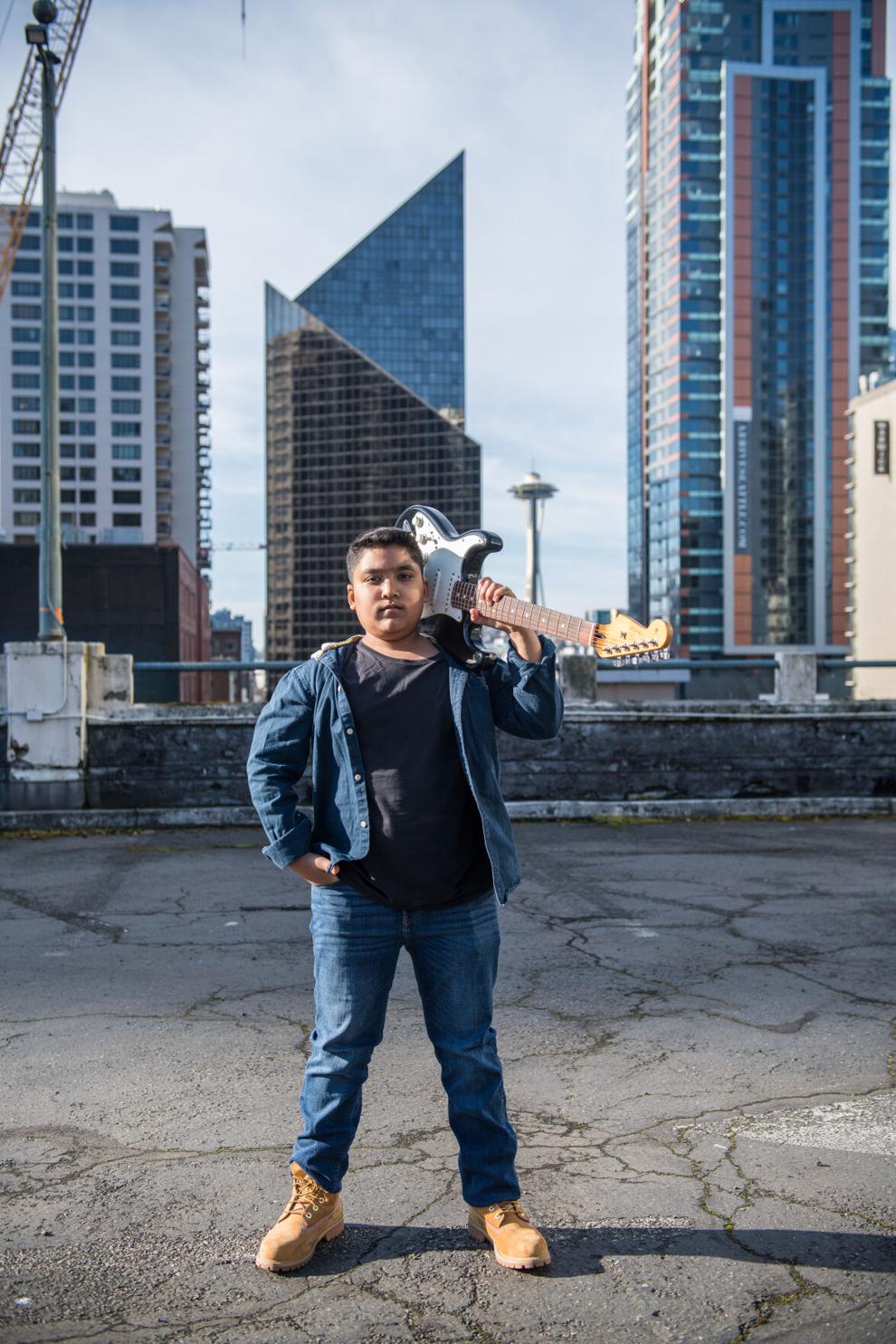 Nikhil Bagga, 13
Musician
Hometown: Toronto
First job: Busking
Education: Chinook Middle School student
Hobbies: Watching Star Wars, performing card tricks, and playing basketball
Book currently reading: The Bomber Mafia: A Dream, a Temptation, and the Longest Night of the Second World War by Malcolm Gladwell
Best business advice received: "Be fearless."
While many were busy baking banana bread in the beginning days of the pandemic, (then-) 11-year-old Nikhil Bagga was hard at work at his chosen trade. Sure, he learned via distance schooling, figured out how to solve a Rubik's Cube, and gleaned some new card tricks. But the Medina middle school student and musician also taught himself a new song on the guitar every day for 60 days. He emerged from quarantine with a freshly recorded first album and a list of high-level gigs, including playing the National Anthem to open a Seattle Kraken game. Philanthropically minded, Bagga has performed during several fundraising events benefiting organizations, like Russell Wilson's Why Not You Foundation, and he routinely volunteers his time playing for seniors at Aegis Living facilities around the Eastside. With no sign of slowing, Bagga hopes to one day be a successful recording artist with multiple Grammys. He also aspires to complete law school and practice law as it relates to the music and entertainment industries. — JK
---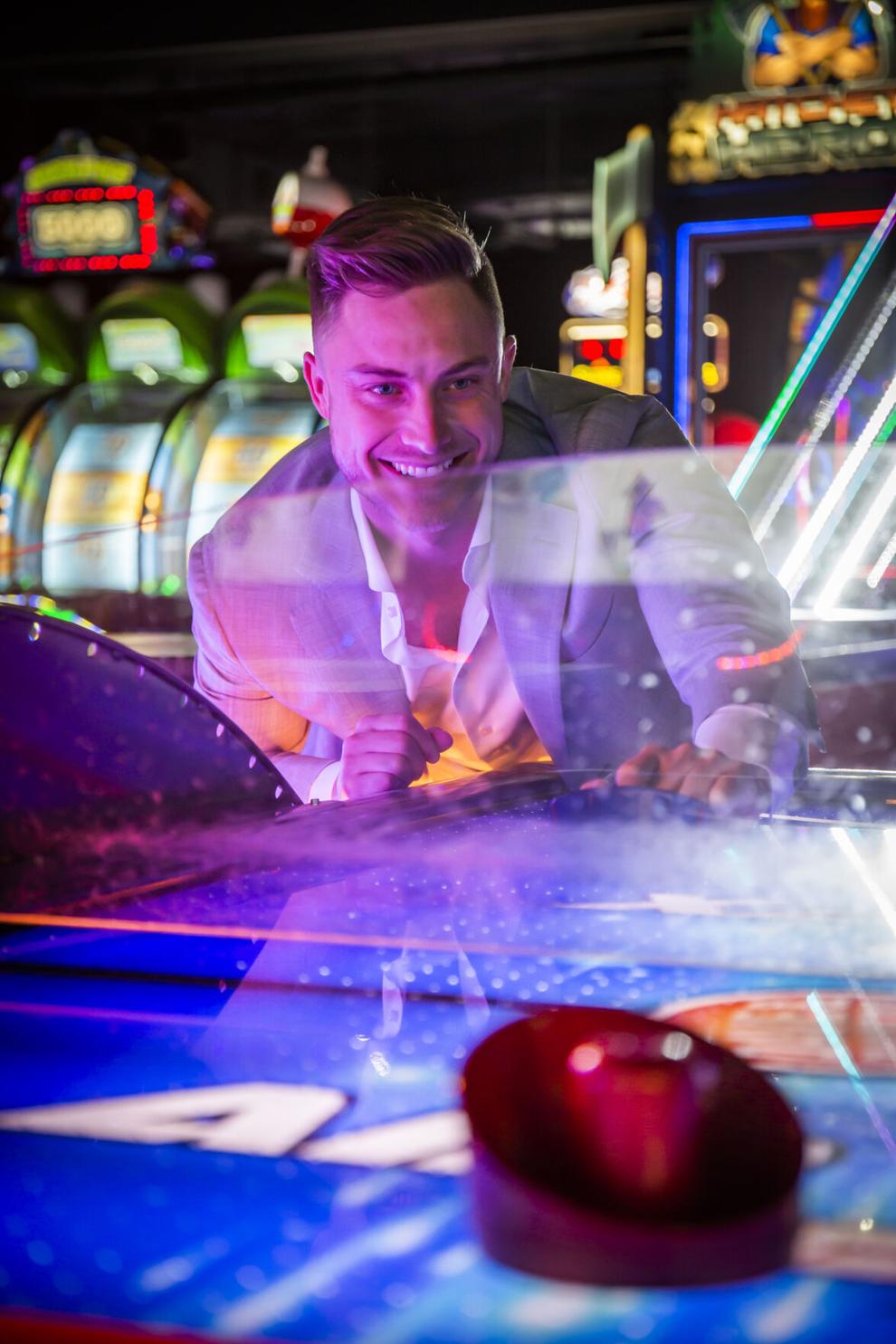 Luke Wechselberger, 29
Entrepreneur, E-Commerce Consultant, Reality TV Star, YouTuber
Hometown: Bothell
First job: Costco sample guy
Education: Washington State University, bachelor's degree in communication
Hobbies: Photography, hiking, skateboarding, paintballing, and flying remote control planes
Book currently reading: Money: Master the Game: 7 Simple Steps to Financial Freedom by Tony Robbins
Best business advice received: "Attitude is everything. Positivity makes a huge impact on accomplishing goals, and everyone around you gets attracted to that energy." 
From Costco sample-cart duty to a stint on USA Network's Temptation Island, Luke Wechselberger's professional journey has been anything but conventional. Off-screen, Wechselberger has built his own e-commerce business and has a passion for helping others do the same through Fulfillment by Amazon, YouTube, and speaking events nationwide. His interest in entrepreneurship started after breaking his leg in a skateboarding accident, forcing him to leave his job as a server in Bellevue. "It was at this time when I knew how crucial it would be to build my own income streams and become as self-sufficient as possible." When he's not creating content for his YouTube channel or dishing out the latest in e-commerce trends, Wechselberger still finds time to shred the streets of Bothell on his skateboard. — SQ 
---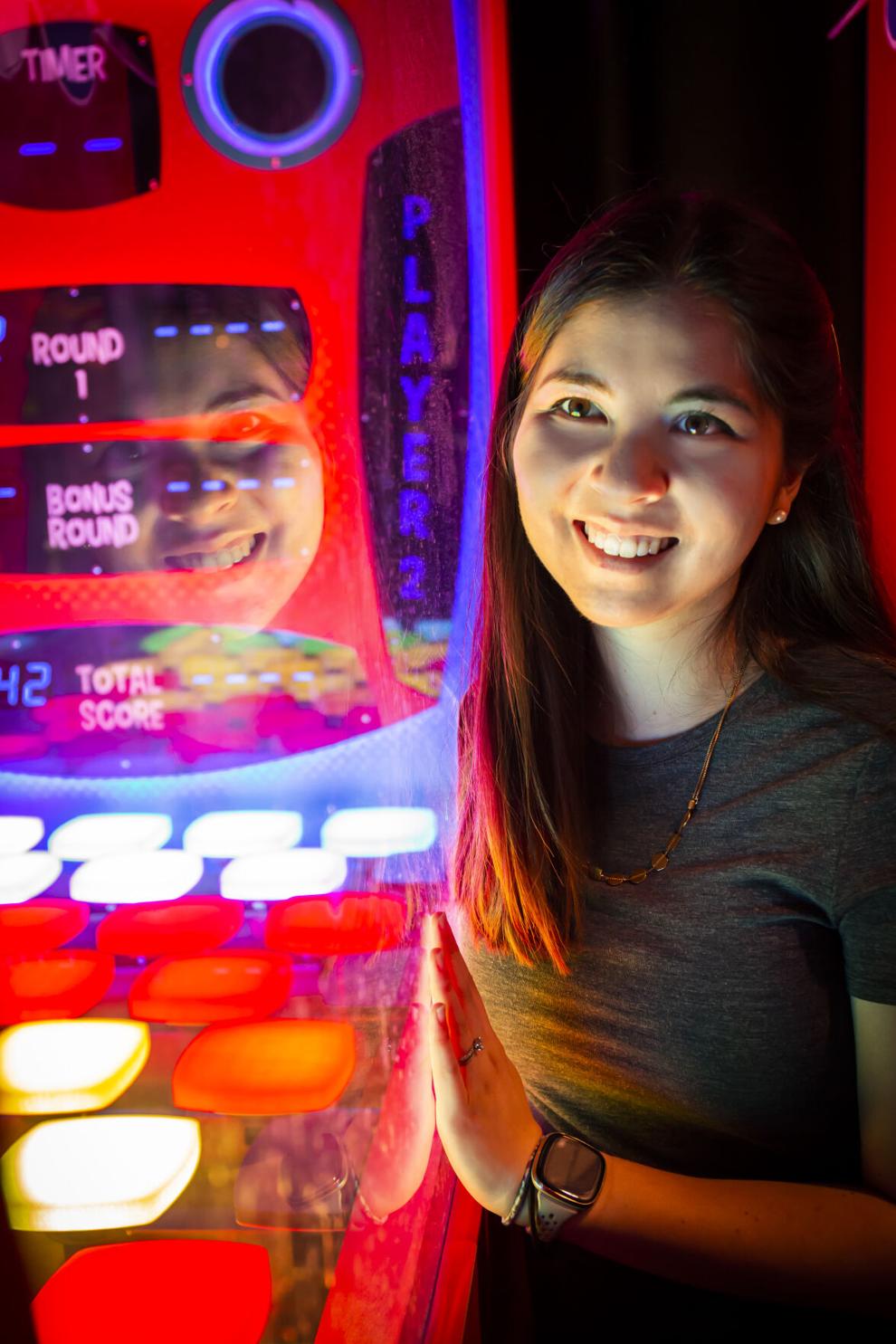 Karissa Shiraishi, 29
First Pediatric Therapy, Owner and Pediatric Physical Therapist
Hometown: Mercer Island
First job: Tennis instructor
Education: Northern Arizona University, doctorate in physical therapyHobbies: Going on walks and hikes and working out at Barre3 or F45
Book currently reading: Healthy Sleep Habits, Happy Child: A Step-by-Step Program for a Good Night's Sleep by Marc Weissbluth
Best business advice received: "I worked at Providence in Everett for one of my clinical rotations, and my clinical instructor, Janice, encouraged me to pray for the patients on my caseload each morning. It's something I still do today."
Karissa Shiraishi, a board-certified pediatric physical therapist, founded Kirkland's First Step Pediatric Therapy in 2020, an aspiration she's had in mind since high school. "I saw therapists helping kids with disabilities learn how to walk on a service trip to China … that's when I decided I wanted to become a physical therapist," she said. After completing undergrad at UW, and getting her doctorate at NAU Phoenix Biomedical Campus, Shiraishi has been doing what she loves: helping kids. She credits her family and friends for her success and appreciates their love and support. "My husband lovingly pushes me to take on new challenges; so many friends have helped us prepare the clinic and figure out my business. My mom, a former CPA, has been my front desk, biller, accountant, and so much more," she said. Looking forward, Shiraishi hopes to continue impacting the lives of children while taking on a new role as a mother to her own son, Theo. — MM
---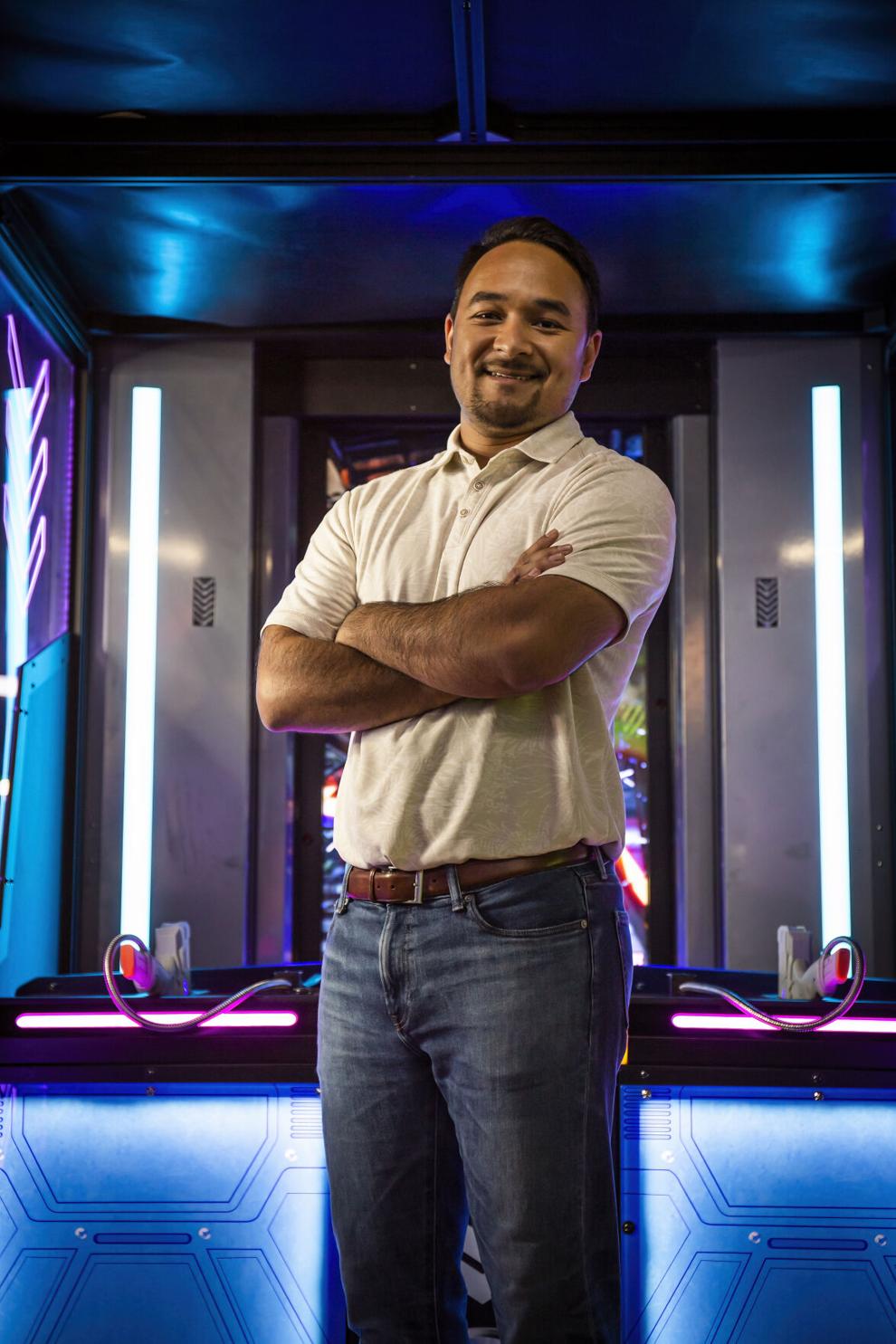 Justin Rath, 29
Turner Construction, Project Manager
Hometown: Honolulu
First job: Summer school camp counselor
Education: Washington State University, master of business administration and master's degree in environmental engineering
Hobbies: Spending time with his fiancée, traveling, hiking, and finding new lunch spots
Book currently reading: Atomic Habits: An Easy and Proven Way to Build Good Habits and Break Bad Ones by James Clear
Best business advice received: "My father would say, ʻA successful life is one which is spent in pursuit of becoming the best version of yourself. Be flexible, open-minded, and persistent in what you believe in. Attitude is everything.'"
Born and raised in Honolulu, Justin Rath first came to Washington to attend Washington State University, where he pursued environmental engineering. Now a project manager at Turner Construction, Rath said he feels like he's found his calling — and his dedication to his job is noticed by his colleagues. "Justin is one of the most driven, talented, and thoughtful people that I have had the chance to work with throughout my time at Turner," co-worker Taylor Warren said in her nomination of Rath. The 29-year-old lives in Sammamish with his fiancée and their pet dog, Kona, and, when the weather permits, might be found fishing on Lake Sammamish in his free time — a hobby he picked up during quarantine. — BP
---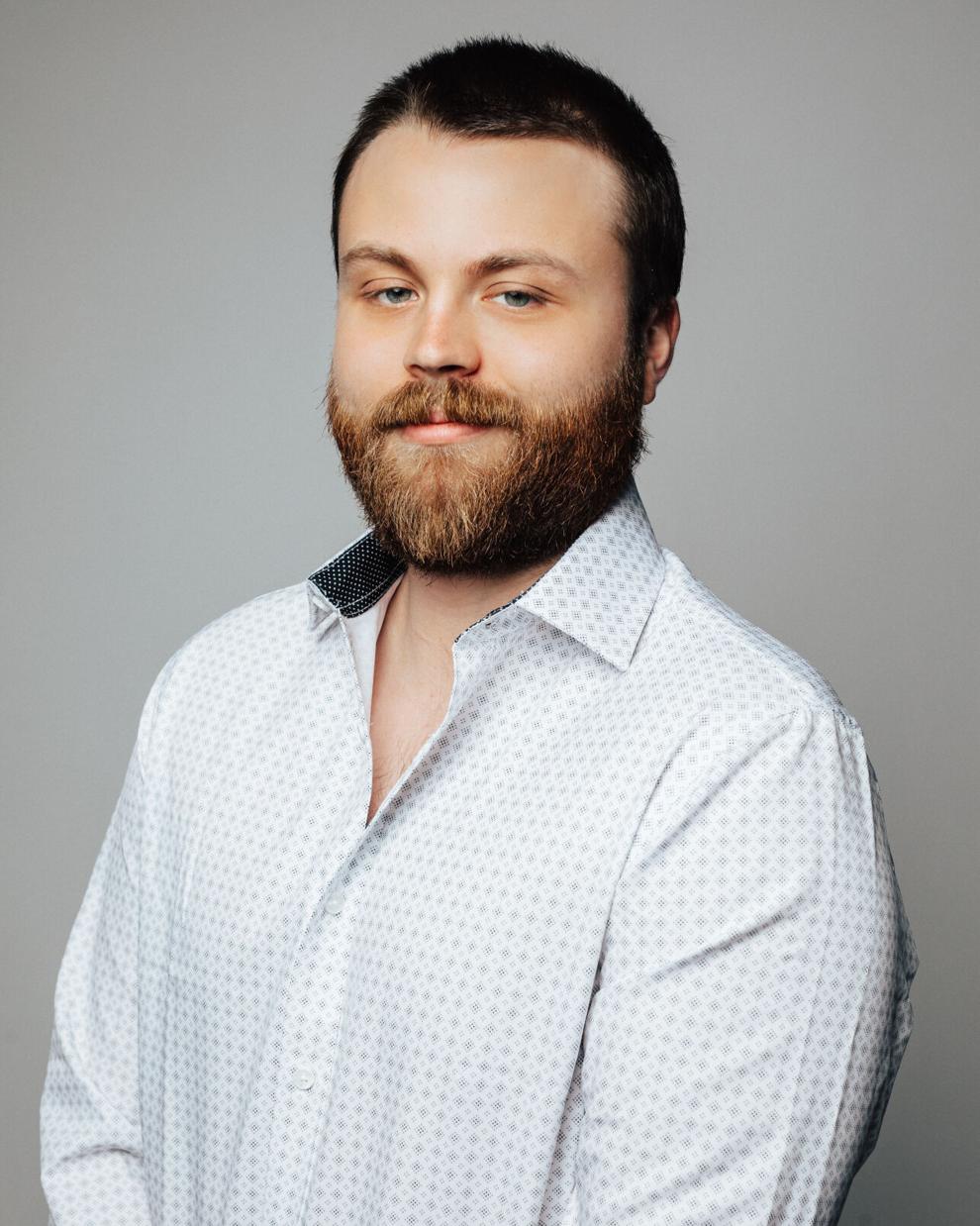 Paul Dilley, 28
Evolv Creative, Co-founder
Hometown: Bellevue
First job: Co-founder of Townie Shades
Education: University of Portland, bachelor's degree in finance
Hobbies: Golf and video games
Book currently reading: Hook Point: How to Stand Out in a 3-Second World by Brendan Kane
Best business advice received: "If you're going to fail, fail fast. And always underpromise and overdeliver."
Growing up, Paul Dilley watched his entrepreneurial father run a successful business, and the rest was history. Dilley said it was the flexible hours that really sealed the deal. "Seeing the freedom he had to spend time with his family was always a motivating factor in being an entrepreneur," he said. A serial founder in his own right, Dilley's first endeavor was founding the city skyline sunglasses company, Townie Shades. After eventually selling the sunglasses business and working as a freelance videographer, Dilley formed a partnership with 30 Under 30 alums Ben Matteucci (class of 2020) and Brennan Zielinski ('21) from Zima Marketing. "This alignment sparked the creation of our new media production and marketing company, Evolv Creative," Dilley said of his newest endeavor. And he's showing no sign of stopping. Before the age of 40, Dilley hopes to purchase more real estate and own a company with more than 100 employees. — JK
---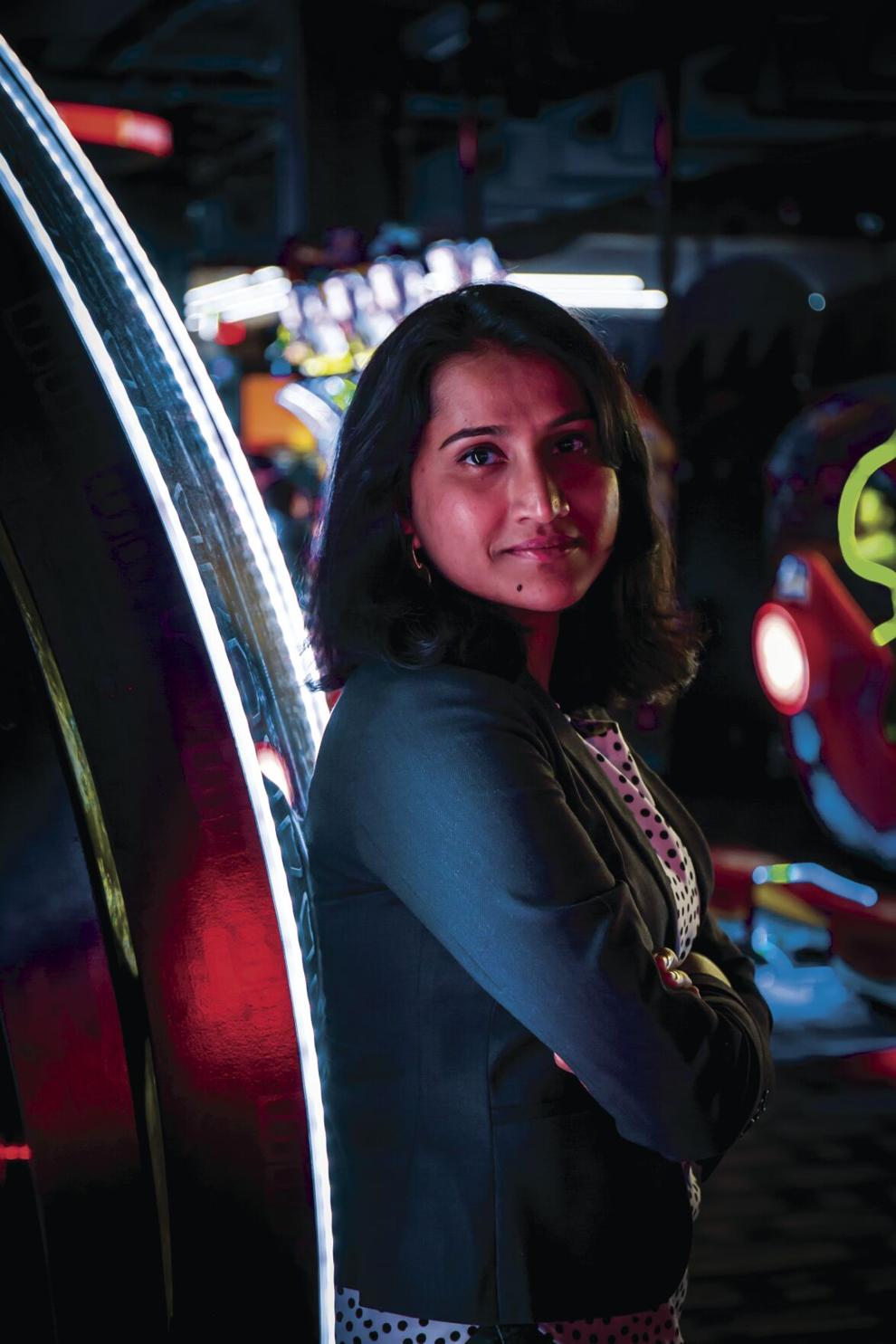 Bala Sahitya Vadlamani, 29
Meta, Product Manager
Hometown: Hyderabad, India
First job: Tutor
Education: Dartmouth College, master's degree in engineering management
Hobbies: Bharathanatyam (a classical Indian dance form), meditation and yoga, and going for long walks and drives
Book currently reading: Bittersweet: How Sorrow and Longing Make Us Whole by Susan Cain
Best business advice received: "Lead with kindness and authenticity."
Bala Sahitya Vadlamani's first job as a tutor to a 6-year-old taught her how meaningful it is to have a positive impact on others. From early on, she was drawn to roles that allowed her to help and uplift people. In her job as a product manager at Meta, Vadlamani makes the online world a safer place for users by improving privacy and safety on Meta's apps. Outside her job, she makes the world a safer and kinder place by being an advocate for mental health, animal rights, and sexual assault survivors. She acts as a mentor and guide for programs that help young women and disadvantaged groups, such as AnitaB.org. In the future, she hopes to run a company that empowers disadvantaged individuals. Vadlamani said she feels empowered through her spiritual practice and has learned to value well-being and kindness above all else. — AH
---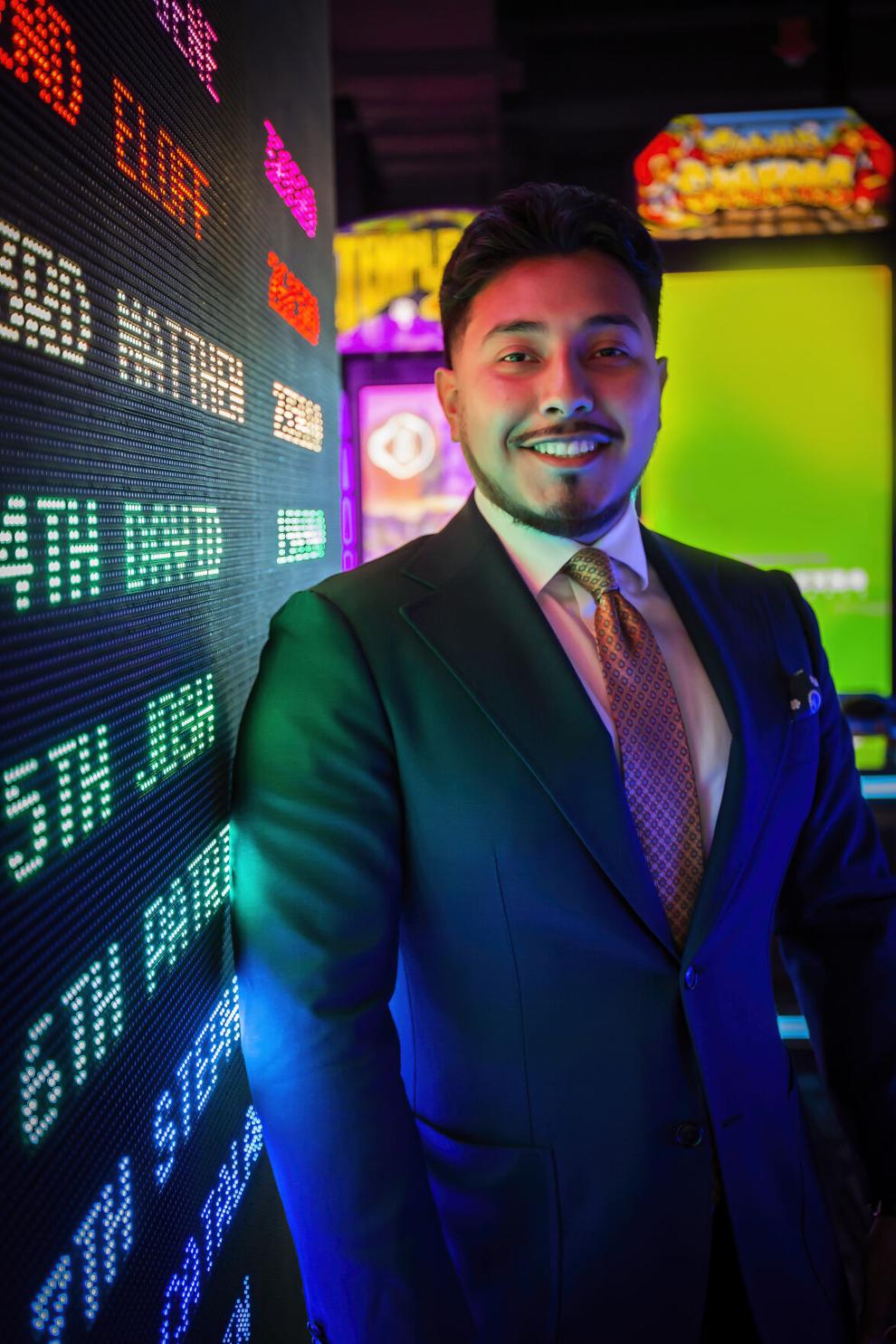 Jonathan Tornes, 26
KeyBank; Vice President, Branch Manager
Hometown: Oaxaca, Mexico
First job: Bread factory production worker
Education: Cleveland High School, high school diploma
Hobbies: Building business relationships, networking, reading, watching sporting events, and spending time with family and friends
Book currently reading: What Got You Here Won't Get You There: How Successful People Become Even More Successful by Marshall Goldsmith
Best business advice received: "ʻEverything either rises or falls on leadership,' which was a quote from John C. Maxwell. Leadership is where it all starts and ends; therefore, every single day, I focus on being the best leader I can be to my teammates, peers, and community."
In his first job at a bread factory, Jonathan Tornes learned to work hard. "I used to wake up at 2 a.m. every day to start my 10-hour shift," Tornes said of helping to produce 40,000 to 60,000 pounds of dough per day. "I would work around 60 hours a week, earning every single penny I made." Today, Tornes works as a vice president, branch manager at KeyBank, where he specializes in small-business development for the bank's Eastside market, helping business owners reach their current and future goals. Additionally, Mexican-born Tornes heads the Hispanic-Latinx Business Impact and Networking Group at Key. "Coming from very little to finding success by doing what I love, I always find ways to give back to the Hispanic-Latinx community," he said. Tornes said he also enjoys dressing up for work, something he was unable to do before his pivot into finance. "Wearing a nice suit, tie, pocket square, cuff links, and nice dress shoes is ideal for me," he said. — JK
---
Easton Lemos, 26
Life N Light, CEO
Hometown: Monroe
First job: YMCA swim instructor
Education: Snohomish High School, high school diploma
Hobbies: Golfing, landscape photography, building business relationships, and spending time with friends and family
Book currently reading: The Artisan Soul: Crafting Your Life into a Work of Art by Erwin Raphael McManus
Best business advice received: "People gravitate toward fun. If fun isn't at the center of your business, how do you expect people to want to work with you?"
Easton Lemos had plans to attend college on a swimming scholarship, but that dream was replaced by a new one after he picked up a camera. Despite worried family members, he was committed to making photography his full-time job. "I have never been someone that was concerned about a six-figure salary, but more in waking up every day knowing that I get to do what I love and live comfortably," he said. And Lemos came through on his word. He eventually co-founded Life N Light, a creative agency that elevates products, brands, and people through visual media. "Today we are a 20-person, full-service creative agency that serves all of Washington and beyond. Our vision for Life N Light is to become Washington's epicenter of creativity. As time goes on, I continue to find my purpose in helping others tap into their creative potential," he said. — MM 
---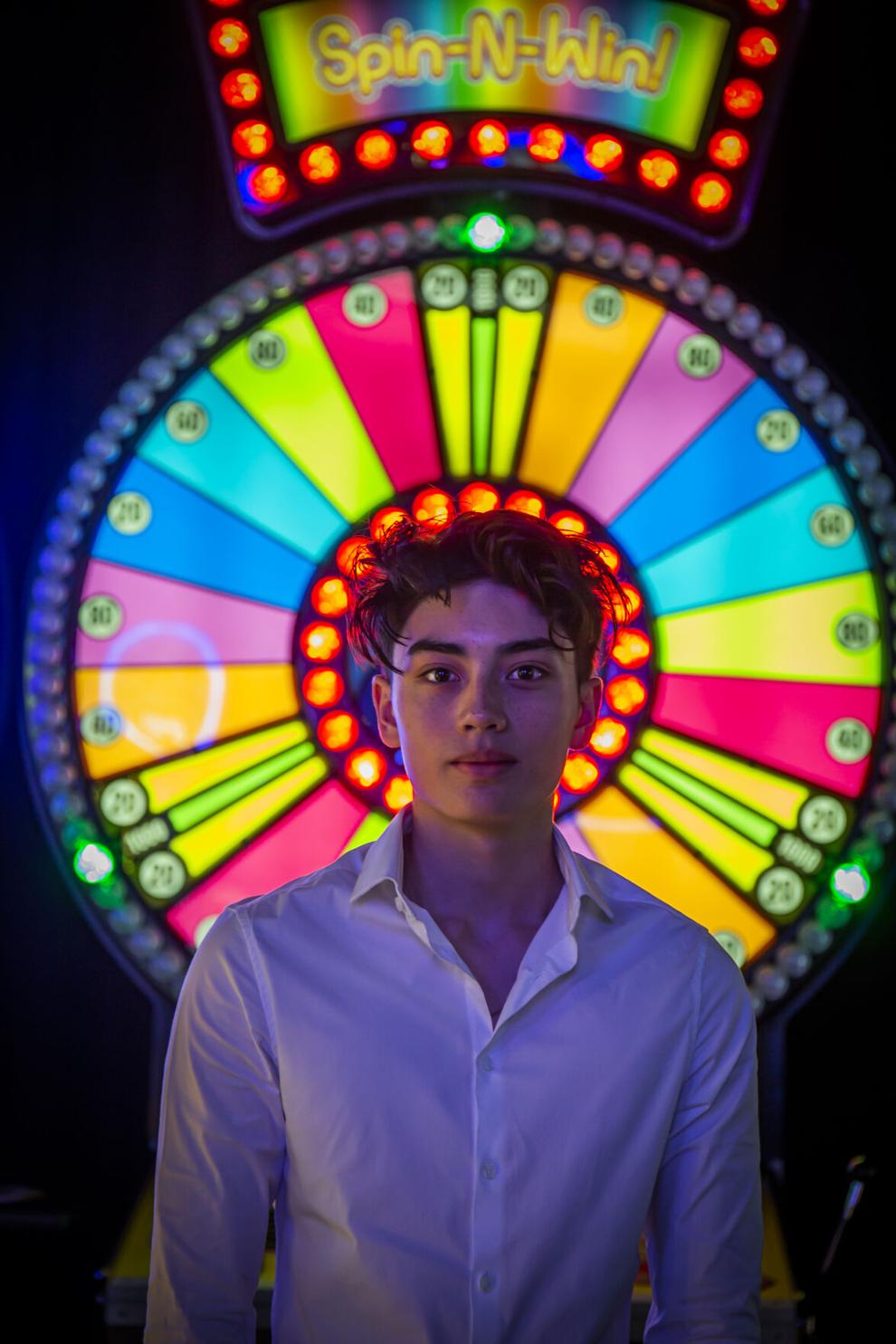 Jonathan A. Smith, 17
Luxe Computing; Founder, CEO, and Chief Design Officer
Hometown: Bellevue
First job: AMC crew member
Education: Bellevue High School, current student
Hobbies: Automotive design, rowing, golf, building computers and electronics, and watching Formula 1
Book currently reading: Steve Jobs by Walter Isaacson
Best business advice received: "Stick with decisions, and never look back."
For some, success starts early. At 16, Jonathan Smith had launched Luxe Computing, a company that makes custom-built and long-lasting computers at affordable prices while reducing its carbon footprint. "I was particularly excited about reimagining mass-market computers (low-quality components in a cheap, shiny plastic box with planned obsolescence) to equip content creators, gamers, and modern-day people with the computing tools they need to be their best so that they can maximize their contributions to the world," he said. Before Luxe Computing, he launched Axosafe (an IoT hardware business for aquarium pets), Vestis (an artificial intelligence-enabled fashion recommendation application), and KuriousMinds (a financial literacy and entrepreneurship education for K-8). Through his passion for technology, he's been working with the Cambodia University Scholarship Project to fight poverty and slavery among underprivileged Cambodian children through education and outreach. — MM
---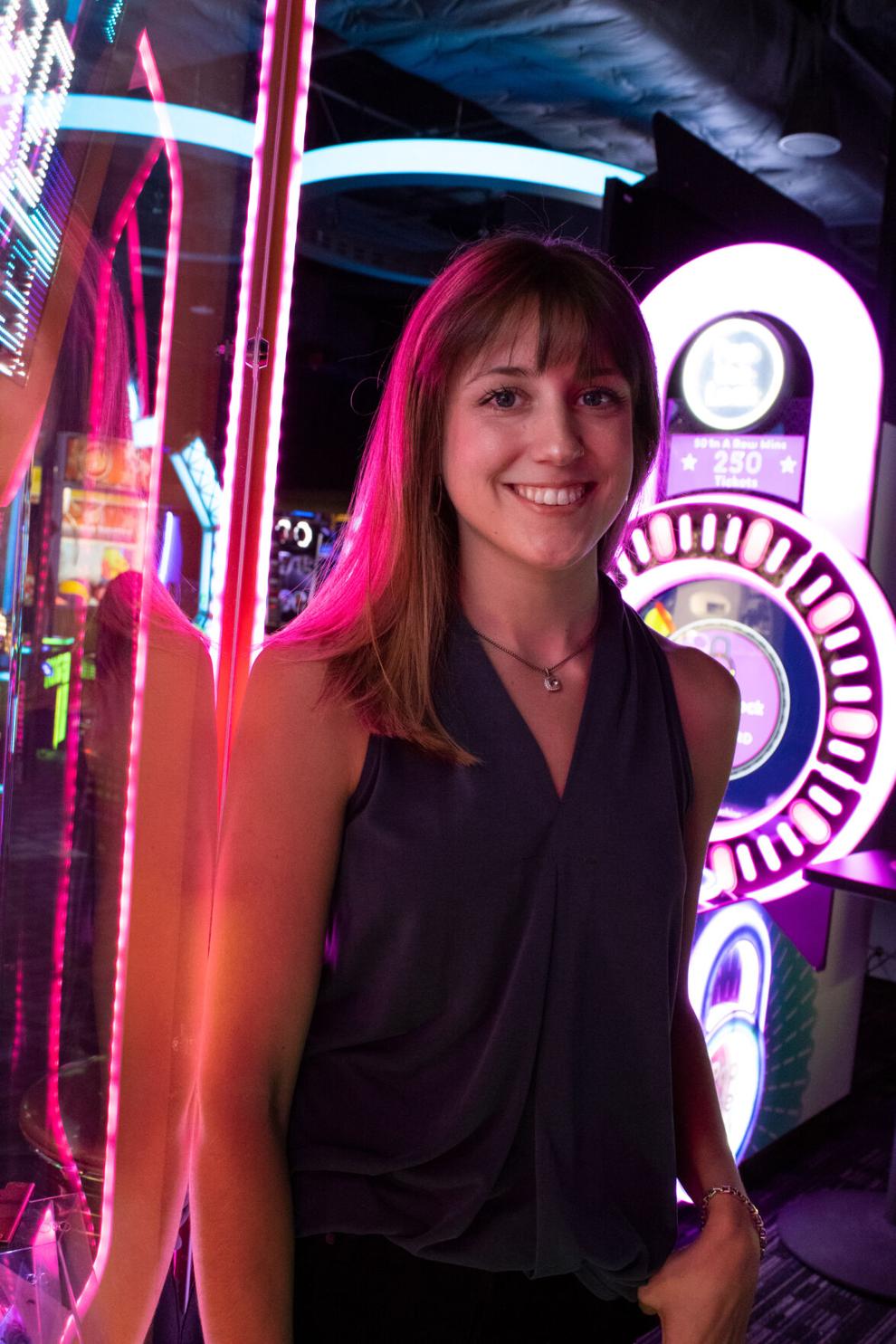 Betsy Walker, 28
Lochwood-Lozier Custom Homes, Director of Marketing and Junior Project Manager
Hometown: Redmond
First job: Lifeguard and swim instructor at Bellevue Aquatic Center
Education: Washington State University, bachelor's degree in human development and psychology
Hobbies: Photography, traveling, eating, cooking, crafting, and yoga
Book currently reading: A Little Life: A Novel by Hanya Yanagihara
Best business advice received: "Everything you want is on the other side of fear — embrace failure."
Since graduating from Washington State University, Betsy Walker has been in a constant state of movement. Born and raised in the 425, Walker began a "journey of self-discovery by exploring the world outside of Washington." Since then, she's traveled to many places — like Southeast Asia, Mexico, and the Virgin Islands — and held jobs in varied industries — including behavioral sciences, fire and water restoration, food service, sales, digital marketing, and more. Back here on the Eastside in her current role at Lochwood-Lozier, Walker supports project managers while maintaining the company's social media, content creation, and website presence. In her spare time, Walker's favorite Doc Marten boots still get plenty of wear as she continues to get outside and travel often — though her two cavalier King Charles spaniels, Delilah and Jubal, keep her pretty busy. — JK 
---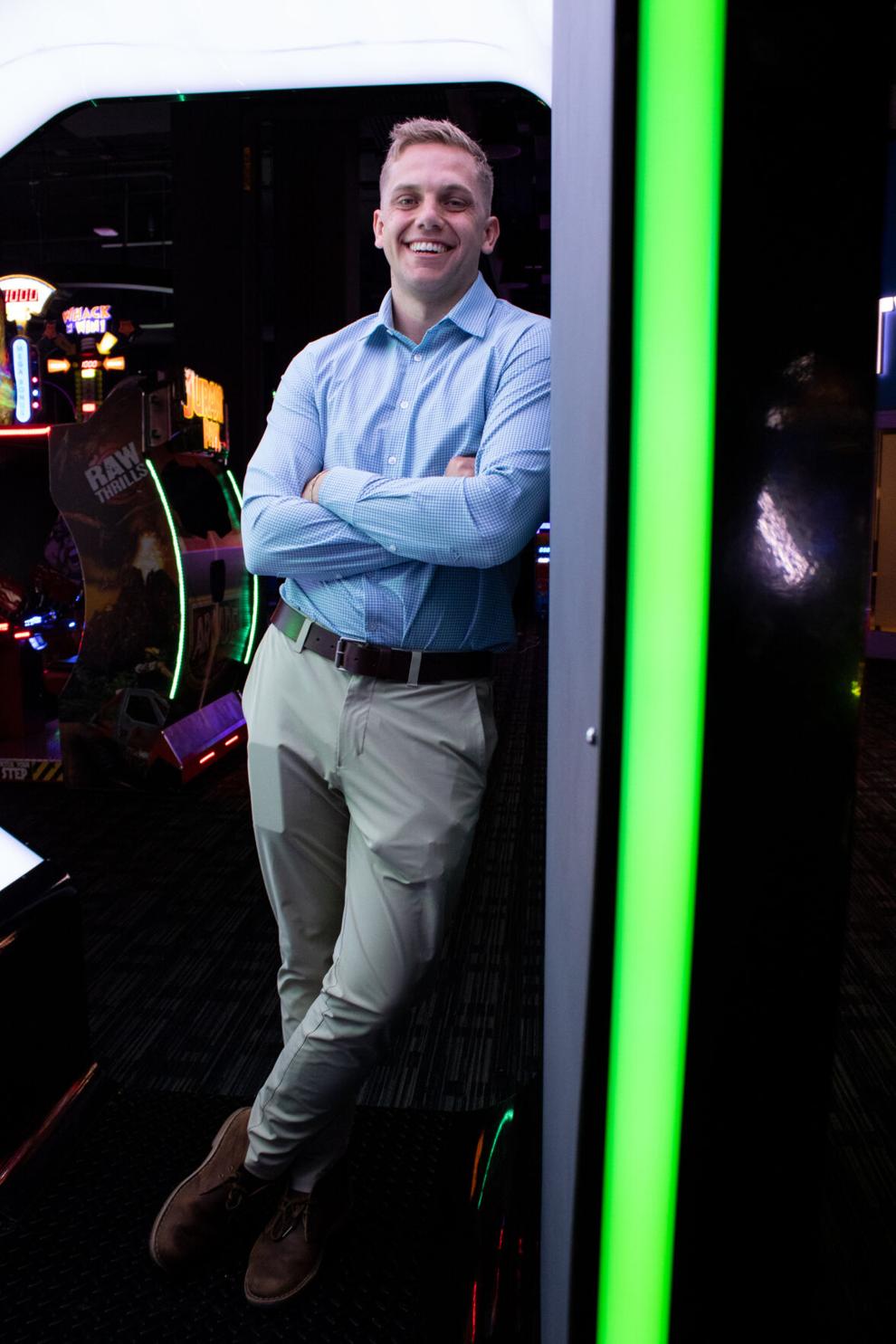 Phil Hoban, 28
PH Development, Founder
Hometown: Everett
First job: Mowing lawns in high school
Education: Santa Clara University, bachelor's degree
Hobbies: Morning meditation, basketball, working out, fishing, and board games with friends
Book currently reading: 10% Human: How Your Body's Microbes Hold the Key to Health and Happiness by Alanna Collen
Best business advice received: "Develop a skill that is valuable to the market, and do it the best way you know how day in and day out."
Through his work with PH Development — the real estate firm he founded specializing in ground-up and value-add multifamily projects — Everett-born Phil Hoban has one goal: to help solve the Puget Sound's housing crisis. Though continuously finding creative ways to make a difference, one recent accomplishment included completing a $2.5 million syndication to convert an existing building into 38 apartment units. Another project involved assembling four single-family lots for 37 townhome units. In his off hours, Hoban might be found catching up on the latest episodes of Peaky Blinders or grabbing a bite to eat at Bellevue Square's Cactus restaurant — his favorite eatery on the Eastside. — BP
---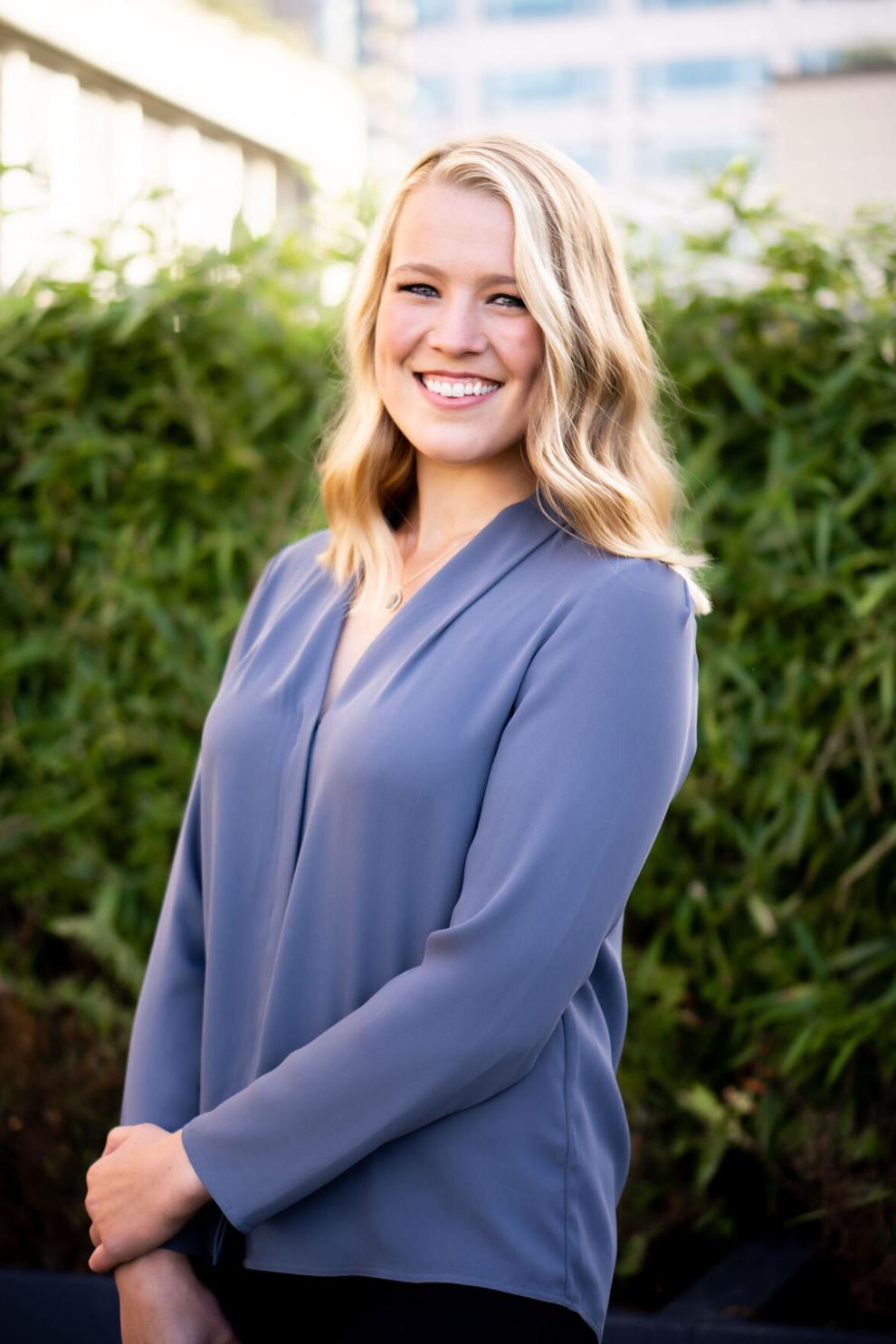 Sara Lindquist, 26
Fuse, Associate
Hometown: Mercer Island
First job: Hostess at Bellevue's 13 Coins restaurant
Education: Dartmouth College, bachelor of arts
Hobbies: Singing, beach volleyball, hiking, and spending time with friends and family
Book currently reading: Circe by Madeline Miller
Best business advice received: "Just go for it. Also, be open-minded, and take each job experience as a way to learn."
Mercer Island-born Sara Lindquist understood early on the benefits of maintaining a "customer is always right" mentality. To her eye, companies and employees obsessed with customer value are the ones that excel most in the long run. Lindquist puts that conscientiousness into practice through her work with local venture-capital firm Fuse, which focuses on backing early-stage startups and where she also hosts a podcast. "Sara is an absolute rock star at Fuse and such a joy to work with," Lindquist's colleague, Kathleen Boyle, said in her nomination form. "She is leading the next generation of women who may pursue a career in venture capital." In addition to her full-time work, Lindquist also is passionate about singing — a talent she put on an EP a few years ago with the help of Nashville-based Skyville Music. — BP