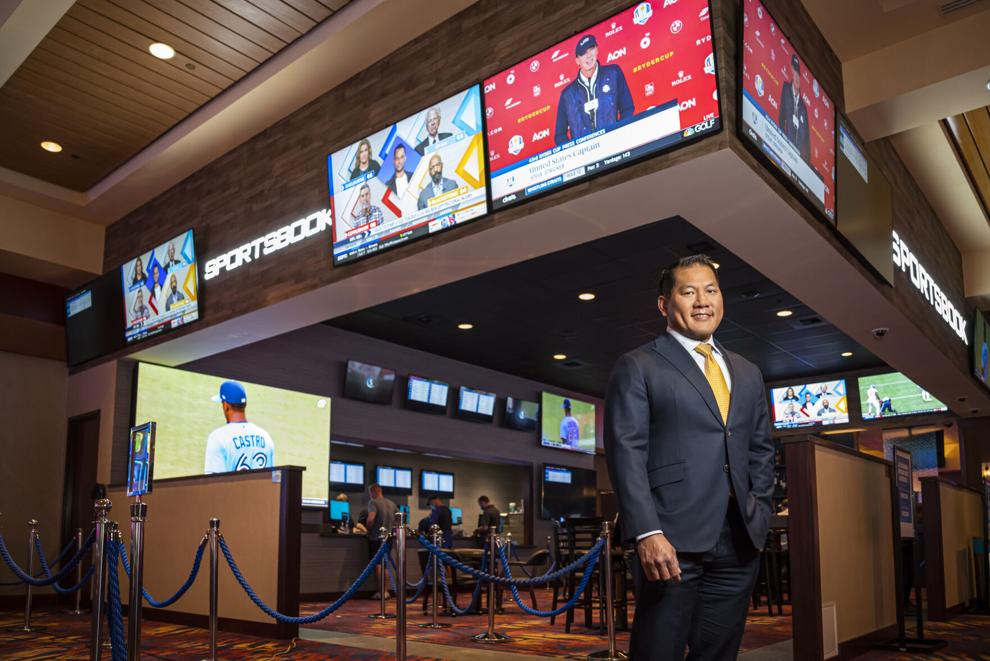 An estimated 10.5 million Americans will bet on a National Football League game at a casino sportsbook this season, up 58 percent from 2020, according to research released in September by the American Gaming Association.
Some of those bettors will be placing their wagers in Washington state, where sports betting was legalized in tribal casinos and where 16 tribes plan to open sportsbooks. Snoqualmie Casino became the first to open a sportsbook in the state on Sept. 9, hours before the NFL's regular-season opener between the Dallas Cowboys and Tampa Bay Buccaneers. Others were expected to follow soon thereafter.
When this story was reported in mid-September, Snoqualmie Casino was still the only casino taking sports wagers.
"Business has been absolutely phenomenal," Stanford Le, president and CEO of the Snoqualmie Indian Tribe-operated Snoqualmie Casino, said two weeks into the sportsbook's opening. "We were really proud to open the sportsbook and being the first … all that excitement from Washington sports bettors has really, really manifested itself."
NFL bets proved popular out of the gate, he said.
"NFL was always expected to be about 60 percent of the volume, and it certainly has been," Le said, noting many Seahawks bets among them.
While fans can bet on the Seahawks and other local pro teams, like the Seattle Mariners, Seattle Kraken, and Seattle Storm, they can't bet on college teams based in the state. That means no bets on Husky or Cougar football, or Gonzaga basketball. The Oregon Ducks or Alabama Crimson Tide, or any other college team? Bet away, as long as they're not playing a Washington team.
Washington allows bets on pro baseball; basketball; boxing; football; golf; hockey; MMA; motorsports; soccer; tennis; and NCAA baseball, basketball, and football. Numerous betting propositions are available within each sport.
The other 15 tribes planning sports wagering are the Confederated Tribes of the Colville Reservation, Cowlitz Indian Tribe, Jamestown S'Klallam Tribe, Kalispel Tribe of Indians, Lummi Nation, Muckleshoot Indian Tribe, Puyallup Tribe of Indians, Shoalwater Bay Indian Tribe, Spokane Tribe, Squaxin Island Tribe, Stillaguamish Tribe of Indians, Suquamish Tribe, Swinomish Indian Tribal Community, Tulalip Tribe of Washington, and Skokomish Indian Tribe.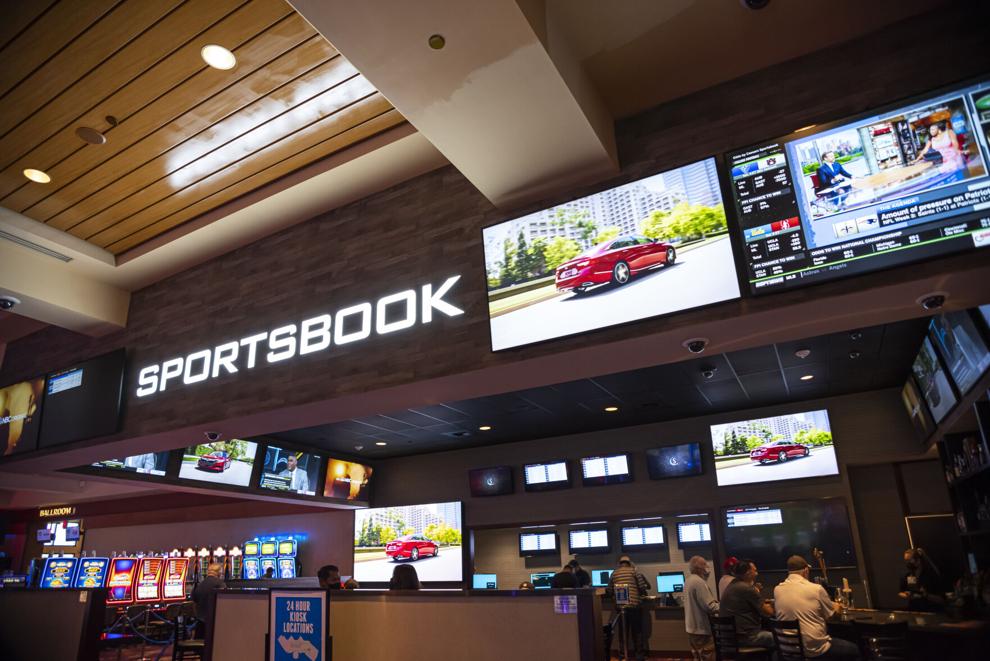 Specific timing of sports wagering for those 15 was uncertain in mid-September, as tribes worked to build out sportsbooks, hire employees, and get licensing for vendors.
"I imagine that all 16 tribes would hope to be up and operational as soon as possible," said Rebecca George, executive director of the Washington Indian Gaming Association (WIGA). Sports betting is currently legal in 32 states and Washington, D.C., with 26 jurisdictions already offering operational markets and seven legal markets yet to launch, according to the American Gaming Association. Sixteen of the 23 states that are home to NFL teams have legalized sports betting, it said.
Snoqualmie Casino's Le said, "We view ourselves as an integrated resort, and being able to offer a sportsbook really creates another amenity for our guests so that we're really able to enhance their overall experience."
That experience includes 34 TV monitors or odds boards in the roughly 15,000-square-foot sportsbook, a bar, other seating, and a counter for placing wagers.
Washington law also allows customers to place sports bets from kiosks within the casino or from mobile devices within a geo-fence on the casino property, the latter as long as bettors have an account with the casino.
About 75 percent of sports wagering in casinos typically occurs at casino kiosks, not in the sportsbook, Le said, also noticing that trend at Snoqualmie Casino.
The casino hadn't begun offering mobile betting in mid-September, but Le said he hoped to see it available within a few weeks of that time. When implemented, people can preload or preselect their bets, and once they're on the property within the geo-fence, they can place their bets through their mobile device.
Le anticipates bettor excitement with Kraken hockey and, by spring, he expects college basketball's March Madness tournament to prove popular.
"March Madness … typically would be a huge event, huge month for Las Vegas, but now Washington has its own place for March Madness folks to come," the only caveat being they could not bet on Washington teams that might make the Big Dance. Sorry, Zags fans.
Washington tribes reported $2.8 billion in net gambling receipts (the amount wagered minus payouts) in the fiscal year ended June 30, 2020, according to figures reported by the Washington State Gambling Commission. That includes only Class III (Nevada-style) activities, such as tribal lottery system machines (slot machine-style games), table games, off-track betting, keno, and Class III poker. It does not include bingo, bingo machines, pull-tabs or Class II poker.
All 29 federally recognized tribes in Washington have a gambling compact with the state, with 22 operating Class III casinos. The others can lease their rights to gaming machines to state tribes that seek additional devices.
Money from gambling operations funds tribal governments and programs to support health care, education, natural resources, infrastructure, and more for tribes. In addition to supporting tribal governments and programs, casinos have a broader impact on the state, according to WIGA research.
Tribes buy goods and services from neighbors, employ non-Indians, and produce an estimated $722 million in state and local government revenue, WIGA's website says, estimating Washington's Indian economy generated more than $5.3 billion in gross state product in 2017.
"Allowing sports betting at tribal facilities helps ensure their continued viability and benefits to neighboring communities and the state," WIGA's site says.
WIGA's George said the addition of sports wagering offers another amenity for guests to enjoy.
"I think that the tribes in the state being able to come together in the way that we did to offer sports betting to the citizens of the state of Washington in a safe and regulated manner is exciting," she said. "I think anytime you have a new opportunity to raise revenues for government services and desperately needed communities — it's a good thing."
Gambling regulation is tight in Washington, as elsewhere. The Washington State Gambling Commission has a cooperative regulatory partnership with tribes, which also have their own gambling regulatory commissions. Additionally, the state certifies tribal gaming employees, who are also licensed by the tribes. The state's Electronic Gambling Lab tests Class III gaming machines for compliance and integrity, the commission website says.
Le said the opening of sports betting is the culmination of a lot of hard work on the part of the Washington State Gambling Commission, tribal gaming commissions, and others to ensure sports game integrity, just as Washington tribes have done for the past 30 years with their other casino games.
"There's a lot of hard work that went into making sure it protects the consumers — the gamblers — protects the casino, and then … most importantly, protecting the integrity of the game," he said. "That is what the state, the tribes, all the administrators have been working toward, really making sure that everybody's protected."