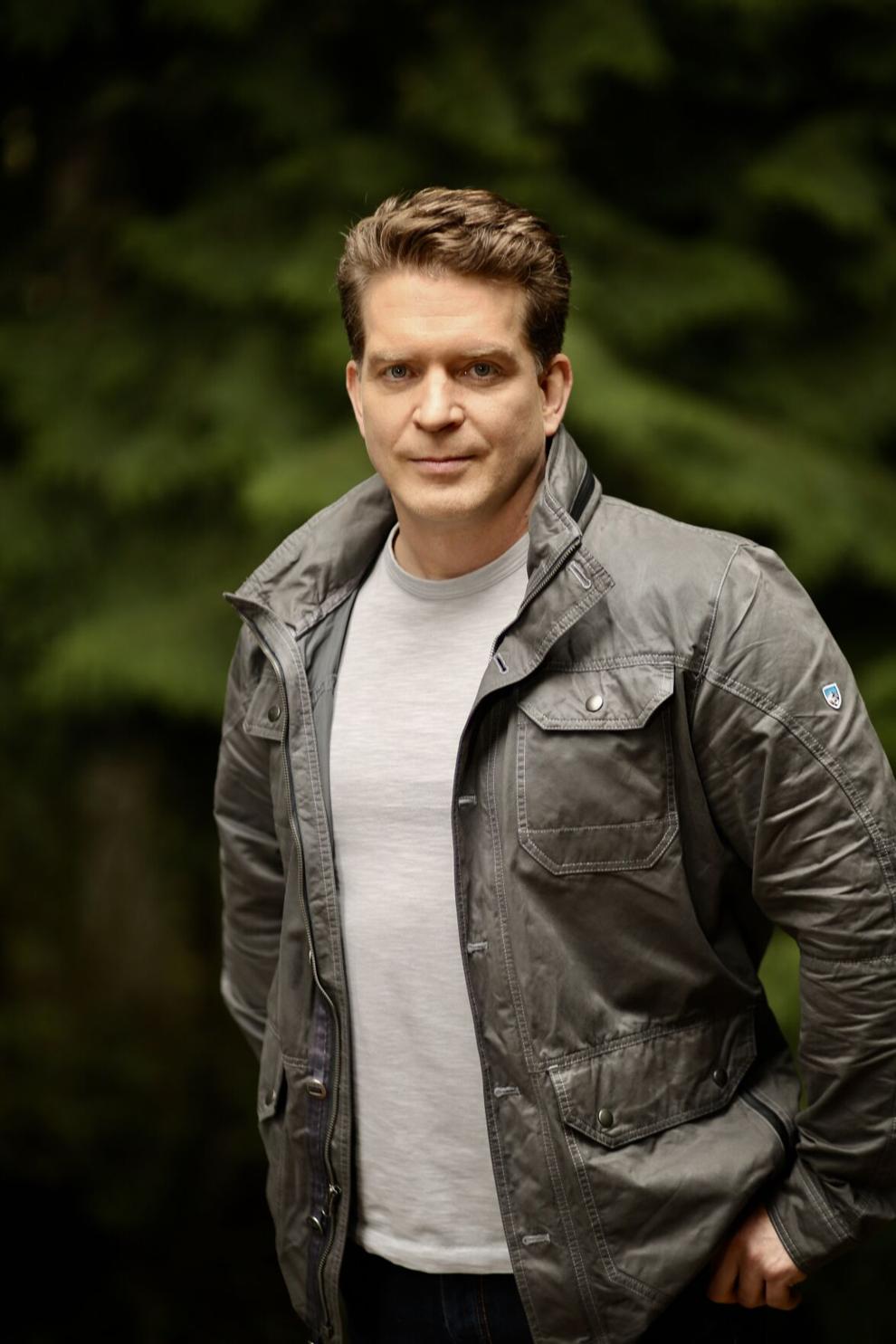 When video game industry veteran Harold Ryan set out to launch a new kind of gaming company in 2016, people asked what it would do. "Our typical response was, 'I don't know what it will be, but it will probably have monsters in it,'" Ryan said.
The name of Ryan's company, ProbablyMonsters Studios, grew out of that.
Bellevue-based ProbablyMonsters has yet to release a game, but it has raised significant money from investors sold on Ryan's vision to create a gaming company that puts developers first in the belief that great games will follow. On Sept. 1, the company announced that it raised $200 million in a Series A preferred stock financing round.
Before Ryan became founder and CEO of ProbablyMonsters, he was CEO at Bellevue-based video game creator Bungie. Over his career, he has been responsible for generating more than $5 billion of revenue through franchises such as Halo, Destiny, Age of Empires, and MechWarrior, according to his company bio. Executive roles included leading Bungie, and key positions at Microsoft, Ensemble Studios, and FASA Studios.
An Issaquah resident, Ryan holds a bachelor's degree in electrical engineering, physics, and mathematics from Washington State University. His company had 230 employees, or Monsters, as the company refers to them, at last count. We caught up with the chief Monster in late September.
You recently raised $200 million in Series A funding, which the company says is the industry's largest Series A round for video game development. Comment on the significance of that for a company that hasn't taken a game to market yet.
We're proud and humbled by the confidence our investors have in our unique vision. ProbablyMonsters is a platform for building game studios, creating original AAA IP (intellectual property, or games), and building the technologies that bring game developers and users together in a model where everyone can focus on what they do best. This approach to game development allows us to solve for providing our developers with stable and creatively rewarding careers while creating great games.
What are the primary areas on which that funding will be spent?
We are moving forward with three main priorities. First, we want to predictably provide our teams with meaningful gaming careers over the long term. It's important to me and everyone at Probably- Monsters that everyone can thrive and do what they love here.
Second, we're expanding our game development platform to grow the world of possibilities for all our studios and games. We're adding live services and community features to make games as a service an important part of our game development ecosystem. This will allow games to grow and evolve with their communities.
Third, the raise will support recruitment efforts to welcome more talent and build future teams and IPs in additional genres. We've seen 50 percent average annual growth, so I expect our head count should exceed 300 people by the end of the year. Building and guiding new studios and teams is in our DNA here at ProbablyMonsters.
How much has the company raised since inception?
In addition to this $200 million Series A round, we announced a $18.8 million seed round back in 2016, when we revealed the company and came out of stealth mode. Both rounds were led by Luther King Capital Management and affiliates. They are culturally aligned to our vision of creating and growing our company with a strong people-first culture, and because of this, they're an original investor and a board member.
The company was founded in 2016 but seemed to go quiet until the 2019 funding announcements. What happened during those first three years?
It takes a lot to create a new AAA game, let alone a new kind of game company that is working on multiple AAA projects. For me, it's always been about being "predictably excellent" with everything we wanted to set out to accomplish for ProbablyMonsters, and that takes time, experience, and discipline. We kept under the radar for the first few years to allow us to focus on building from scratch and laying out a solid foundation for our vision. Our reception in 2019 when we came out of stealth was humbling and proud, as it was the first public validation of what we were doing was needed and innovative.
We've been remarkably busy, and every team in our ProbablyMonsters family of studios is making excellent progress on their development plans. To date, we've officially announced three AAA studios, with each one making an original title with a signature player experience in a unique genre. We have attracted over 230 top AAA talent from 70 different leading games, entertainment, and tech companies.
Your goal is "to foster a people- first culture, where studios can create exceptional games while enjoying a healthy career in a stable environment." Talk of that in an industry that your website paints as less than appealing. ProbablyMonsters says the industry "has been challenging for game developers." It adds, "Difficult cultures, unpredictable compensation, and unstable employment have been heightened by business arrangements that haven't typically rewarded developer success creatively or financially." There's also reported to be a lot of "crunch" in the industry, a term for excessive overtime. That doesn't sound like much fun.
We want to be part of driving positive change in our industry. That's a key reason ProbablyMonsters was formed on the values of respect, trust, approachability, and accountability across the organization and family of studios.
In our first five years, we've built our first three studios, all building incredible and amazing IPs. As I look at the next five years, we're going to build on our solid foundation by expanding on our platform to build long-lasting studios, exploring new genres, and creating new AAA IPs within our family that will delight generations of gamers on a global basis. We will continue to support game developers with a strong, positive culture that unites teams and provides them with an environment where they will creatively thrive, bringing new innovations to our industry.
You've described ProbablyMonsters as having a "hub-and-spoke structure designed to allow focus on what teams do best." What do you mean by hub and spoke, and how does that help your game developers?
We operate in a hub-and-spoke model so everyone can concentrate and focus on what they do best. In practice, this means our ProbablyMonsters family of studios makes games while our platform team helps take care of the rest — everything from finance to IT to QA (quality assurance). We build our studios around a game director with a strong vision for a game. We incubate this core and then build and nurture a studio team around it, strengthening the studio through our shared services and resources, and the experience our platform team has in bringing new AAA IP to market.
Your company had more than 230 employees at last count, but you've said you expect to be over 300 by year end. What's driving the growth?
We're hiring people every week. Apart from our great game projects, our Monsters see the benefits of working with a company that really values creating sustainable and stable careers where they can focus on doing their best work without worrying about anything else. Developers can make games, and the ProbablyMonsters team will take care of everything else.
You've divided your company into three studios. Can you give me an update on all three of them?
This spring we revealed that Firewalk, our multiplayer team, entered into an agreement for Sony Interactive Entertainment to globally publish their first game. It was our first partnership announcement, and it helped to validate how our business model is working well for us.
Cauldron is our narrative adventure team, and I was just playing and enjoying their character-rich game.
Our third studio, a co-op RPG (role-playing games) studio, is developing a next-gen game offering intense shared experiences that is very promising.
All of these games are in core genres the teams are passionate about, and the teams are really delivering quality and innovation.
Does each studio operate as its own business unit within ProbablyMonsters?
All three studios operate as unique studios within the ProbablyMonsters family while enjoying the benefits, stability, and guidance that ProbablyMonsters offers each of our developers.
Will ProbablyMonsters develop only AAA games? What's the best way to describe AAA games for nongamers?
At ProbablyMonsters, delivering a AAA game is about the focused player experience and high quality and polish. The more immersive the simulation can be, the more important it is to deliver a focused and cohesive player experience. These are our focal points for the games we're creating. We start with a game director who's dedicated to creating a focused player experience. Then we build studios and teams around that idea of the focused player experience.
What was your first gaming industry job?
My first job was as a tester for the Windows game Hellbender. It was a great experience that gave me an opportunity to learn all I could about the gaming industry. I've seen just about every level of game development and company management, and it helps inform my decision-making.
Do you have a favorite Issaquah or other Eastside hangout for a good coffee or tasty meal?
My favorite thing in Issaquah is hosting barbecues at my house. I love bringing employees to my house and feeding them and talking to them. It's enjoyable, and it gives me great insights into what they're thinking about and what's important to them.
I also love the ribs at Stan's (Bar-B-Q) and the cinnamon rolls at Issaquah Café.
Your bio says you're "an active outdoorsman who's as comfortable hiking for weeks, building a home, or splitting wood as you are negotiating major deals in the boardroom." What do you like to do outdoors? It sounds like you're a long-distance hiker. Where do you like to go on your outdoor adventures?
I really enjoy being in the outdoors and unplugging. I enjoy hiking just about anywhere in the Northwest, from Alaska all the way to Issaquah. It really is a good way to reset my brain so I can come back fresh.