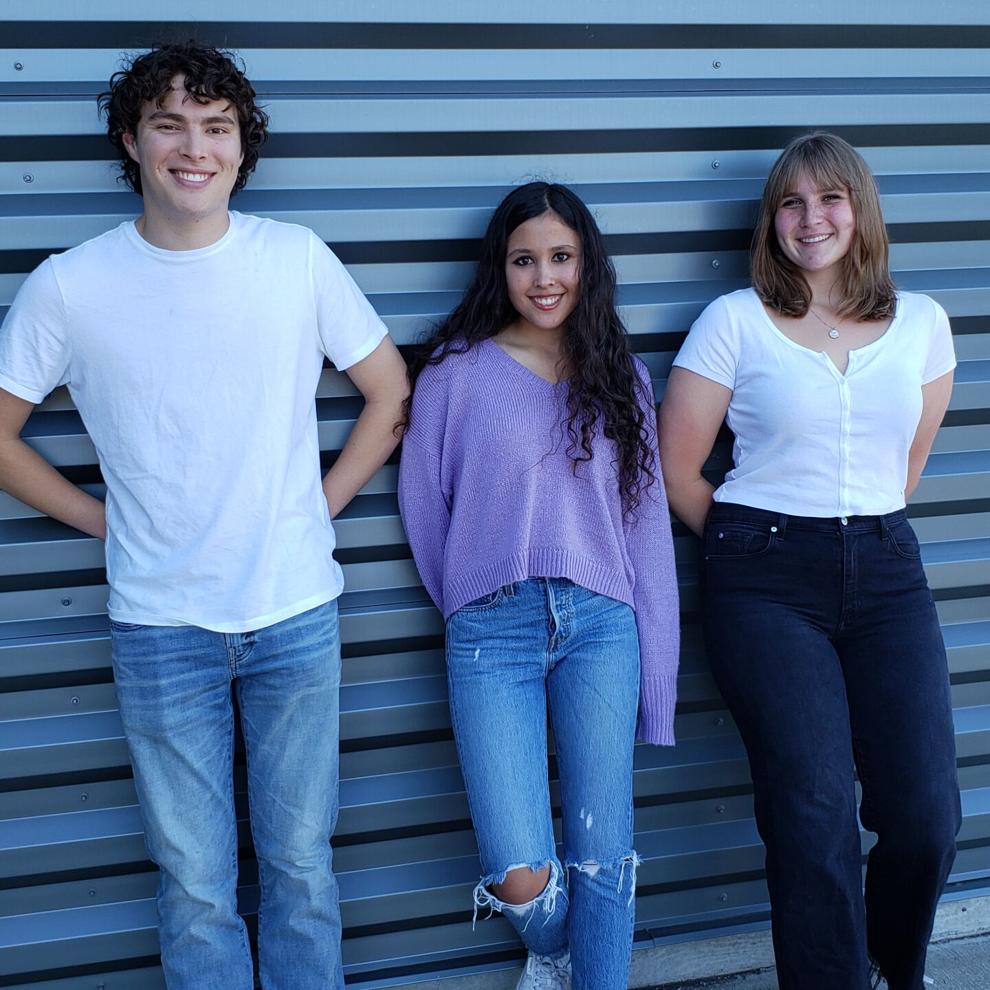 The Renton and Seattle Southside Chambers of Commerce knew a winning idea when they heard it last year in Student Connection, a program through which high school students would tutor economically disadvantaged peers for free to level the academic playing field and provide equal opportunity for educational success.
At the chambers' first Pacific Northwest Economic Equity Summit, on Feb. 28, 2020, in Renton, attendees and judges voted Student Connection "Best Economic Solution" among nine ideas for economic equity that were presented. As the winner, Student Connection won the chambers' support — through contacts, professional assistance, and more — to help Student Connection launch in fall 2020, after which tutors helped 100-plus K-12 students throughout King County improve their grades and forge meaningful connections.
Program leaders now want to expand their reach to help more students in the region. To do so, they seek more tutors, more schools and nonprofits to partner with, and more companies and organizations willing to help with costs that include advertising the program, Zoom subscriptions, training and screening tutors, school supplies, after-school snacks, and other expenses needed to grow, especially as Student Connection transitions from online to in-person tutoring. It also seeks more board members for guidance and contacts. Leaders can envision the program expanding statewide someday.
"We found that this peer tutoring, which seemed like a simple idea at first, was actually … coming across gold" in its benefit to tutees and their parents, who often work long hours or multiple jobs, and maybe can't afford private tutoring services, said Joshua Wolters, executive director of Student Connection, Washington, the name under which the nonprofit was registered last year.
Every student also improved in at least one of the following: motivation, confidence, problem-solving skills, attitude toward school, and content knowledge. Tutees comprised 87 percent people of color, 79 percent low-income, 20 percent immigrants, and 8 percent refugees.
To reach students and tutors, Student Connection has partnered with school districts, low-income housing developments, homeless shelters, and community-based nonprofits, according to its website.
Wolters, who graduated from Skyline High School in Sammamish in 2020, never had to worry about affording or accessing tutoring, but he realized not everyone had those same privileges.
"It just seemed dramatically unfair — and that's really the concept of inequity, where certain people have less resources and because of that (have) a lot of disadvantages in terms of getting to the next level of education, getting into college, graduating, getting a scholarship," he said. "That's really why this whole idea resonated with me, because I realized if I'm able to have a tutor, every student should be able to have a tutor; otherwise it's just a completely unlevel playing field. But the tutors are out there (among fellow students), so we realized we just have to connect them."
Tutors benefit, too. They earn community- service hours, the satisfaction of helping fellow students academically, and establish meaningful connections with tutees, Wolters said.
When he was a senior at Skyline, Wolters introduced the program at the Equity Economic Summit with his former Skyline classmate and co-presenter, University of Washington student Vishnu Kartha.
Wolters is now 20 and a freshman at Claremont McKenna College in California. He co-founded Student Connection with his sister, Sophie Wolters, 18, a senior this year at Skyline. Sophie is credited with the idea behind Student Connection and is its director of operations. Kartha, now a UW senior, sits on the Student Connection board with Joshua and Autumn Polat, a personal banker at Columbia Bank. Also part of the team is Skyline senior Parker Satenberg, director of activities, who helps with marketing and tutor training.
As the organization's name implies, the "connection" aspect of academic tutoring is vital, Sophie said of peers providing mentorship and confidence.
"Having that person right there for that support is what's key about it," she said. Sophie said she benefited in elementary and middle school from tutoring by classmates of her other older brother, Ben, more than she did from adult tutors.
"It really helped me … having that peer-to-peer connection and just someone to look up to, and someone to help guide me, and someone who actually really understood what it's like to be a student really helped me develop better habits with schoolwork," she said. Talking with Joshua about the value of those mentors and the inability of some families to afford tutoring, "I wanted to find a way to make it accessible to everyone that's free." Knowing that many Skyline students and others in the district seek volunteer opportunities, the idea was born to connect older students with younger students needing help.
Andrea Reay, president and CEO of the Seattle Southside Chamber, said Student Connection exemplified the conference's goal: to highlight solutions present within the community. When it comes to equity, people closest to the problem — in this case, students seeing academic inequity for peers unable to afford private tutoring — tend to come up with the best solutions, she said. From there, the chamber helped Student Connection with the business fundamentals key to any organization's success.
To learn more about Student Connection and its plans, we spoke with Joshua and Sophie in early August, before Joshua headed to college. He will remain actively involved in Student Connection, but Sophie will assume a bigger role in daily operations.
What's the makeup of your tutors?
Joshua: They're from all over the county. … We try to match tutors with students who are in a similar community because we know that could have a big impact on someone, if the tutor comes from a similar background as they do. That's something that we realized … was really important for students — if the tutor's coming from a similar ethnic background or racial background. It wasn't always possible, and so … we made sure to institute … diversity training (to help the tutor-tutee connection).
Does tutoring occur at a neutral location?
Joshua: (Last school year) it occurred all over Zoom, but this upcoming year, it's going to occur in schools or after-school care programs in different low-income communities.
Schools and nonprofits help identify students needing tutoring?
Joshua: Yes … typically, we'll find schools where a lot of the students have low-income backgrounds, and then we'll provide tutoring to anyone who wants it. We're not necessarily going to turn anyone away if they don't have a low-income background, but just because we're at … a school with a high proportion of low-income students, we'll end up tutoring students who might not otherwise be able to afford tutoring. … We (also) know it's really important to help underrepresented groups, especially people of color.
What do you look for in a tutor? Do they need a minimum grade-point average (GPA)?
Sophie: We do have a minimum grade-point average. We look for it to be in the B to A range, usually, but also, it's more about their personality, because we do have a large screening process (including a Washington state background check), so we interview, and we ask for an application. One thing that we do look for is consistency and commitment. … We want these tutees to be able to rely on their tutors, to trust their tutors, to build an actual relationship. And if we have a tutor that's not consistent, who fails to show up to their sessions, that could do more damage than helping them. We always look for someone who really understands our mission, who feels connected to our mission, and to understand why it's important to be consistent. … That's how you build a relationship with the tutee and help them.
Is tutoring roughly once a week?
Sophie: We allow them to choose once or twice a week. We have some tutors who tutor one hour a week once a week, and then some tutors who tutor twice a week for two hours.
How has it made you feel to be able to help these kids?
Joshua: It feels very amazing. I know for the tutors, especially, just being able to help another student in the community is very fulfilling. And on top of that, you get to, as tutors, really bond with the student. Maybe it's someone who's from their community, maybe it's a different community, but just building a connection with another student who you might not otherwise have ever talked to can be really fulfilling and teach tutors a lot themselves.
You tutored over 100 students last school year; how many do you hope to tutor this year?
Joshua: We are hoping to do anywhere from 150 to 200. … Our biggest thing is really trying to get in actual schools and school districts. … We can also make it so that everything's happening in the school — it's the best place for tutoring to happen because then students aſt er school can just go to the library and get tutored by maybe older students in their own school, which we think is the best way, because then the (tutor is) more likely to come from a similar background, and it's all in the same place.
For potential tutors, school districts, and anybody else out there who wants to get involved in Student Connection, who should they reach out to?
Joshua: They can reach out to me (josh_wolters@hotmail.com). I'm still going to have a pretty big role in the organization (from college). We're always looking for new partners or sponsors as we kind of try to expand. … Money at this point is going to be one of the biggest obstacles to getting to the next level, as eventually we hope to hire a paid staff and also if we ever need to rent out space for tutoring. So we're always looking for businesses in the community that are willing to sponsor us … as well as just any partner. We just got our first partnership with a school district, the Tacoma School District, so we're going to be able to tutor inside one of their schools this year, but we're definitely looking for more schools, or nonprofits, or housing communities who have students who could use this resource.
Is that pretty much your biggest need right now: sponsors, grants, more organizational help, and financial assistance?
Sophie: Yes, exactly, and just places to tutor, really.
What is this process of running a nonprofit teaching you?
Sophie: I guess patience … because sometimes it takes a long time to just find the right place (to tutor) or the right resource, and a lot of research and just perseverance. … I want to continue to be hopeful and know that there (are) ways to expand, I just have to keep looking and just keep working. That's the kind of the mindset me and Josh had this whole time, and we've already grown so much. … And when it comes to … keeping the connection with the people who are helping us, like the tutors … it's always important to be very transparent and understanding, because we are working with other high-schoolers, and I know that high school schedules can be really busy, but it's also important to hold them accountable, and also be understanding and patient. I'm kind of taking on this leadership role with my peers, and it's been very interesting — I've learned a lot from it.
For more information on how to get involved with the group, visit .