Winery operator John Patterson hopes not to see another year like pandemic- riddled 2020, but he and other Woodinville-area winemakers learned, adjusted, cooperated, and adapted, and, in his case and others, emerged from the year better than expected.
Patterson Cellars finished 2020 with revenues about 6 percent lower than 2019 — not bad considering that his four tasting rooms experienced varying lengths of closure and levels of capacity, per state rules.
"I don't think that was bad," said Patterson, who founded his winery 21 years ago. "We were very surprised how we wrapped up the year."
That included better profitability driven by lower overhead costs from shuttered or limited-capacity tasting rooms, lack of off-site events, and more. Patterson has two tasting rooms in Woodinville, one in Seattle, and another in Leavenworth. Good retail sales through locations like Costco helped compensate for losses from closed tasting rooms, as did local deliveries and shipping promotions, he said.
Patterson, who's also in his eighth year as president of Woodinville Wine Country, which represents about 90 percent of the 120-plus wineries and tasting rooms in the city, communicated often with peers to share what was working or not as the vintners adjusted to new state rules overlaying an already heavily regulated and complex industry. They turned often to their lobbyist, Josh McDonald, executive director at the Olympia-based Washington Wine Institute, who deftly represented wineries' interests with lawmakers and regulators to balance keeping the businesses operating while ensuring staff and customers' safety.
Washington has about 1,050 wineries statewide. It also has more than 60,000 acres of wine grape acreage in an industry with a total economic impact of about $8.4 billion, which represents total business revenues supported by wine production distribution, sales, and wine tourism, and includes labor compensation of $2.1 billion, according to a 2018 economic impact study done for the Washington State Wine Commission. King County accounted for about 10 percent of the total impact. The county, however, had the most wine visitors, — an estimated 558,300 — primarily day visitors in the Woodinville area versus more overnight visitors in places like Walla Walla County, No. 2 with 503,900 wine visitors. Day visitors result in less visitor spending than overnight visitors. Benton and Yakima counties had the largest proportion of winery business revenue in the state due to vineyards and wine shipping activity, the study found.
McDonald met regularly with winery operators to ensure they understood what they could and could not do under the state's rules.
"We didn't have tourists for a year — 15 months — and so they had to pivot to get creative, find ways for local folks to spend more of their money at their local winery, and John and the Woodinville Wine Country team did a great job of that," McDonald said.
"I just feel incredibly humbled and proud of John, Patterson Cellars, Woodinville Wine Country, all of our Woodinville wineries, and then just generally the wineries of Washington state in their ability to take on something that they could never have planned for," he continued.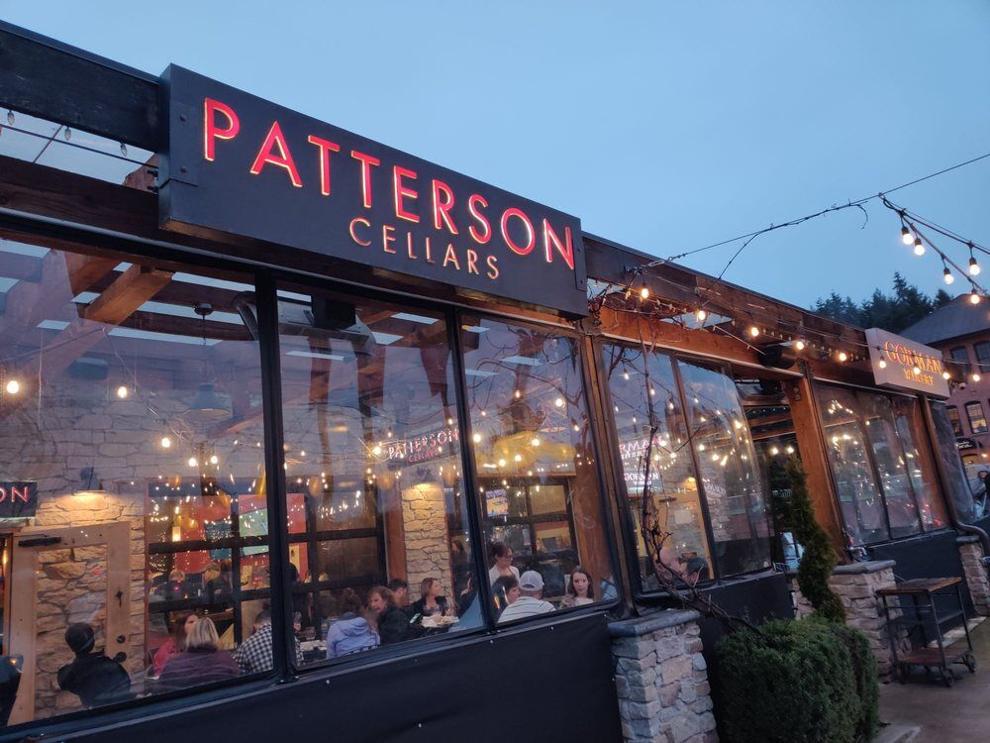 From the initial panic of the pandemic and wondering how to operate within it, to adapting to new rules, restrictions, closures, and frequent changes, "I'm just so proud of our wineries to be able to pivot and keep their customers and their employees safe and follow protocols, while also being able to continue to make sales and keep their winery open so as we get out of this thing, they're still around," McDonald said, adding, "I think we're going to come out stronger than ever."
Amber Schmitt, who was marketing director of Woodinville Wine Country last year, then was made interim director in September before officially getting the role this April, appreciated the support of Patterson and other board members during the challenges.
"He has been such a great resource and support to our organization," Schmitt wrote in a mid-June email. "He is well connected and has endless amounts of knowledge when it comes to the local businesses here in Woodinville. … His experience and character traits were exactly what we needed during the pandemic this last year."
Woodinville Wine Country's board consists of influential leaders in the community, many of whom have businesses of their own, she said, admiring their tenacity and passion for the community.
"John managed to keep his business thriving throughout a pandemic, and provided leadership at Woodinville Wine Country to do the same. Woodinville Wine Country is in a great place, and we are looking forward to a full reopening in Woodinville soon." Schmitt said in a June interview prior to the state's reopening. "I attribute a lot of our success this last year to John and the rest of our board members."
Patterson eschews any special credit. "We're always happy to share," he said. "I know the managers' groups get together from all the tasting rooms; they share ideas … but I think there were definitely wineries … that fared better than others, just depending on how they got out and marketed themselves and communicated with other people around them as far as what we're doing. You always have the people you reach out to, to see what's working and ask questions."
Patterson said he asked a lot of questions of state regulators and others.
Patterson credited state liquor control regulators for working with wineries to help them sell product during Washington's many restrictions. "And I think maybe a lot of those things will stay in place as far as street seating and tent seating, all these different things," he said, also praising the cooperation of fire and health departments, municipalities, and McDonald's dedication.
Patterson Cellars is on pace to sell about 21,000 cases of wine this year. Patterson sources his grapes from about 17 different vineyards east of the Cascades, then processes them in Woodinville. "It's been a good year, and we've had a couple product lines that we really tried to expand in the marketplace that have done well, and so we'll roll some more effort into those," he said.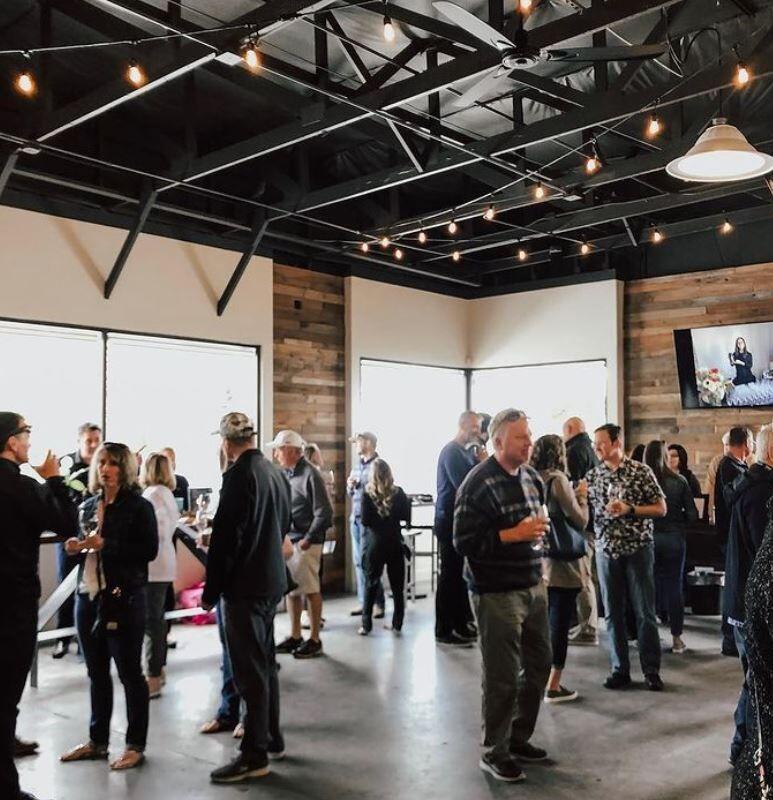 Patterson is entering his 35th harvest after working at Quilceda Creek for 13 years before opening his own winery in 2000, when there were just 74 wineries in the state. He completed the wine certificate programs in viticulture and enology at South Seattle Community College first, and then at Washington State University in 2014-15. He is drawn to the science behind the art of winemaking, according to Patterson Cellars' website.
"I always say I've got to stay relevant in the marketplace because I've been in it so long, where I've seen a lot of wineries come and go and that I just thought were so solid in the time," he said. "I'm like, 'You gotta keep making great product; you gotta get out and sell it.' There's so much competition out there, but I think it's brought up the level of quality of wine that's coming out of Washington state as well. You really need to know what you're putting into the bottle versus just putting a fancy label on it and having a product that your friends buy for a few years before they go, 'Oh, that's terrible wine.'"
Staying relevant means being consistent, Patterson said.
"Can you reproduce the same results year after year?" he said. "That comes back to what I tell people, knowing what you're putting into the bottle, going out and getting that education."
Winemaking education is important, he said, noting that it transfers over to consistent wine in the bottle that can be communicated to the consumer and wine writers. He likes to focus on getting people out to experience his wine and decide for themselves what they like.
He praised the South Seattle and WSU wine programs.
"They really do so much for the community, the wine industry, and it gives you that networking ability, too," Patterson said. "It's like, 'OK; I can pick up the phone, I can ask some questions.' … It doesn't mean you need to have all of that for owning a winery or starting a winery, but there's not too many new things that can go wrong that don't get answered in the course of a good, solid wine program, educationally wise."
Patterson also cheered Woodinville Wine County's launch early this year of a diversity scholarship program to support minority and underrepresented students within the WSU Viticulture & Enology program who demonstrate a passion for winegrowing and winemaking, higher learning, and continued wine education. Woodinville Wine Country partnered with Chateau Ste. Michelle and DeLille Cellars to create an endowment through the WSU program to elevate minority voices and talent in the industry.
"It's just being more aware who's in your industry and also looking at how you can embrace more people around you," Patterson said. "I think that's critical. It's such an opportunity, and it's a fun industry."
With the state lifting seating and other restrictions as of June 30, cruise ships returning to Seattle, and airplanes filling up with tourists, Patterson is hopeful for more business ahead.
"It's been so much learned this last year, and I hope to carry forward the good parts and put the rest behind us," he said.