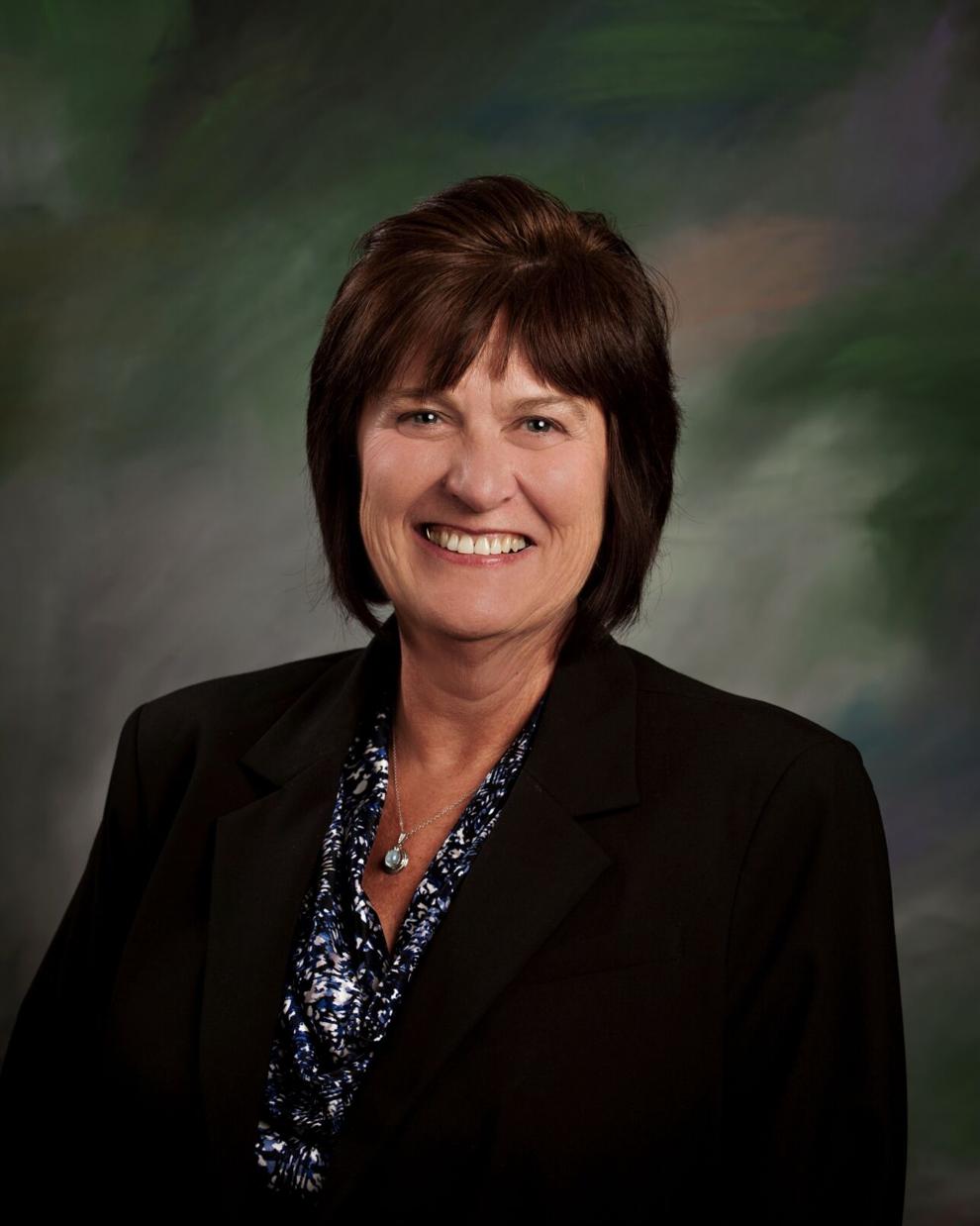 The April 2022 edition of 425 Business is the Women in Business issue. Here is the third in a series of profiles on inspiring women leaders on the Eastside. Read last week's here.
There are times in life when opportunities fall into our laps. It might be something we've always wanted, or it might be something that launches a new curiosity that shapes our life.
Dalen Harrison never imagined she would be a banker. As a high-schooler in Detroit, Harrison simply was looking for a form of income when the opportunity to intern at Detroit People's Bank presented itself.
"I was very lucky to take an internship in high school. (The bank) doesn't exist anymore, but I originally did keypunch on real estate description. It was probably the worst job you could have in a bank at that time," Harrison said with a laugh. "In any case, that job exposed me to different things. That bank was really a gift from God."
Detroit People's Bank was the beginning of Harrison's 40-year career in banking. While she was attending Michigan State University, Harrison often would return home during school breaks and work there. These work breaks allowed Harrison to dip her toes into the many positions at the bank.
"I was always learning something different. That exposure has been key for my whole career. (During) one break, (I was) in the loan department balancing loan notes, and in another break, (I was) running a teller line," Harrison said. "(The bank) moved me around the entire financial institution. ... It was like a gift that (kept) on giving."
With Harrison's banking knowledge, she left for California, where she worked at a credit union. And after having two children, Harrison and her husband decided to move their family to Washington. Here, Harrison worked at a credit union, where she helped lead a team in transforming the credit union charter into a mutual savings bank. Harrison also found herself commuting from Gig Harbor to a bank in Bellingham when her credit union closed.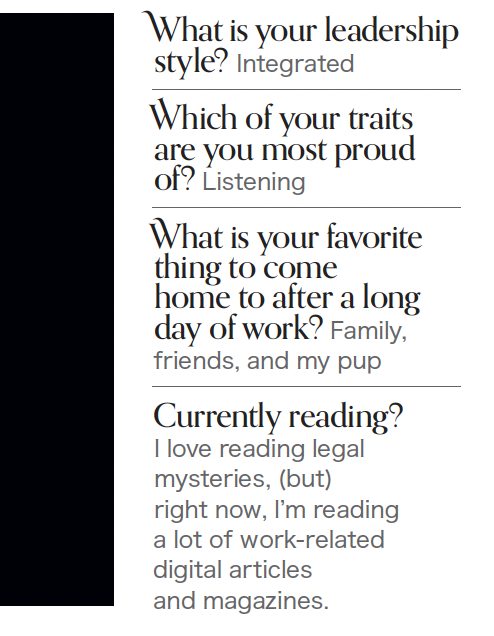 While balancing work and raising two young kids, Harrison made it a priority to be involved in her family's life. During this time, Harrison had to learn to take calls in her car, to make it to sports games or to different branch banks. Laughing, Harrison said taking calls in the car is common nowadays, but then, it was all new, and she wanted to do more than her employer expected of her. "It's very important to balance both. And they can both be balanced," she said about being a working mother.
"It takes a lot of work. … I think (you) can create a solution where all the people you care about and the responsibilities you have (know) you're fully engaged, (that) you communicate well, and that you can still be counted on."
Harrison's experience and a bold request eventually led her to First Financial Northwest Bank, where she is currently the chief banking officer. Harrison initially interviewed for a position that would help the bank grow core deposits. But while in her interview, she confidently detailed a new role the bank should consider, and said that she would "love" to be that person. And the role was created for Harrison.
"I remember walking out of there thinking, 'Dalen, what did you just do?' It was an opportunity for me to get closer to home," Harrison said of the bold request. "I could have just taken the job … but I also needed to be able to contribute and grow in helping other people contribute and grow. That role (I interviewed for) didn't sound like it was going to offer that opportunity. Somewhere in that dialogue, my heart kicked in above my head."
In her career, Harrison has focused on bettering and growing her bank and those around her.
"I love what I do. I have always been willing and interested in greater responsibility, and learning new things," Harrison said of her leadership role. "I never thought I would (be here) specifically, (but) I'd like to continue to contribute."