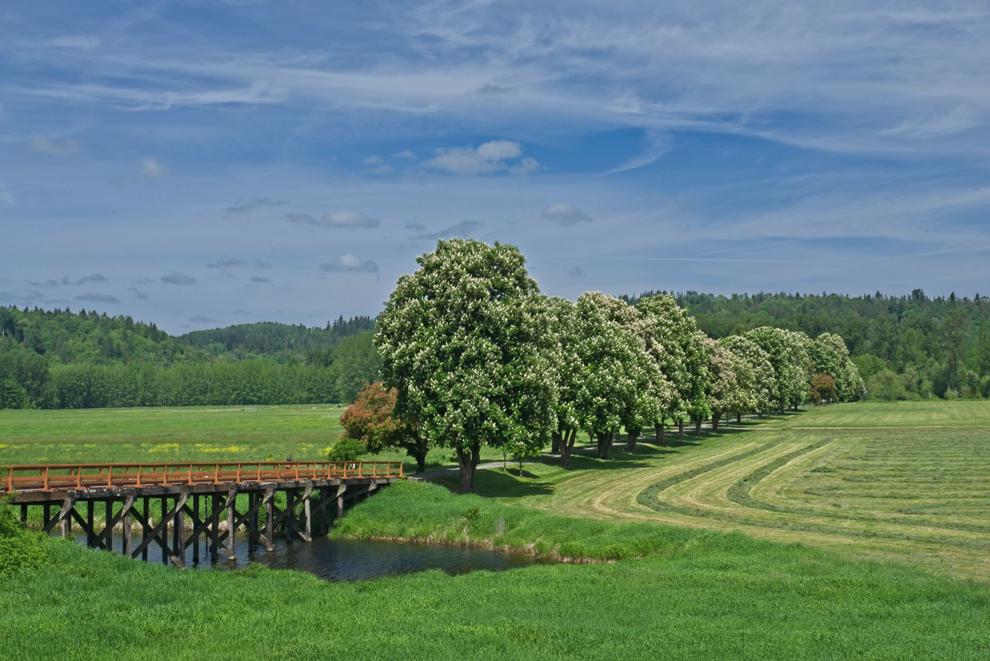 Located about 30 miles east of Seattle, Carnation is a rural community in eastern King County that is one of the Northwest's most productive agricultural regions. Framed by the Cascade foothills and located where the Tolt and Snoqualmie rivers converge, Carnation sits in the midst of natural beauty, beckoning outdoor enthusiasts for activities such as biking, hiking, camping, fishing, and more.
In 2021, Carnation's population was estimated at 2,150, with about 52.5 percent of the workforce holding a bachelor's degree or higher in 2019.
The city has seen much change over the years, including its own name. For an estimated 10,000 years, the Tolt River country was known by the Snoqualmie Indian Tribe as Tolthue, which translates to "river of swift waters." This got abbreviated to Tolt when white settlers came to the lower valley.
The city's newest designation comes from the famous Carnation Evaporated Milk Co., a dairy that was located at Carnation Farms in 1910. Dairy farming had been a regional economic staple since the brush was first cleared, but that site truly put the town on the map. The nearby Tolt Historical Society Museum at Hjertoos House highlights this and many other interesting facts.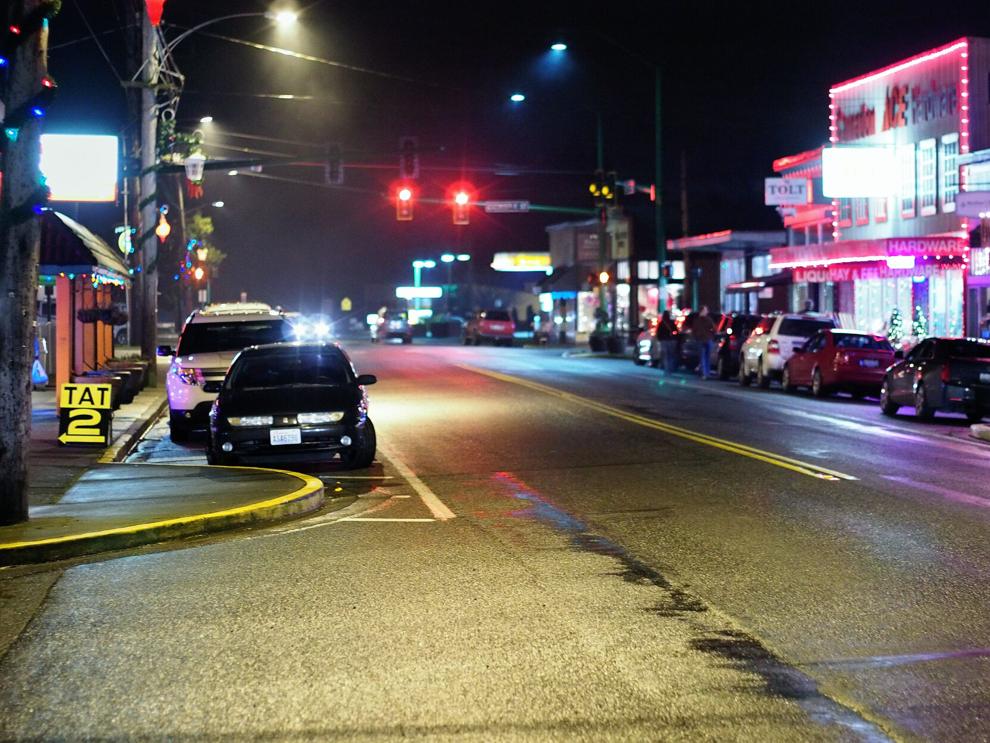 These days, the Riverview School District is the town's major employer, with two schools within city limits. The bedroom community is home to many who work elsewhere on the Eastside or in Seattle. The businesses within the town are primarily small, locally owned enterprises.
"Restaurants, retail, and social services are some of the other sectors that provide a lot of employment," said Jean Lin, Carnation city planner. "Historically, median housing prices in Carnation have been lower than that of our surrounding cities, but (they are) nevertheless rising quickly."
Located in the most productive agricultural area in King County, Carnation-area farms provide agricultural experiences and yearround activities for the entire family. Within the Snoqualmie Valley Agricultural Production District, 1,600 acres of market crops are grown.
Locals and visitors alike return to favorite venues ranging from the Oxbow Farm & Conservation Center to Remlinger Farms, a family-run, working farm that began 30-plus years ago as a humble produce stand. It has since evolved into a 200-acre tourist hub that consists of a full-service restaurant, bakery, ice cream parlor, spacious picnic areas, U-pick fields and more. Remlinger Farms also is beloved for its pies and other products that are sold commercially in more than 200 Northwest grocery stores.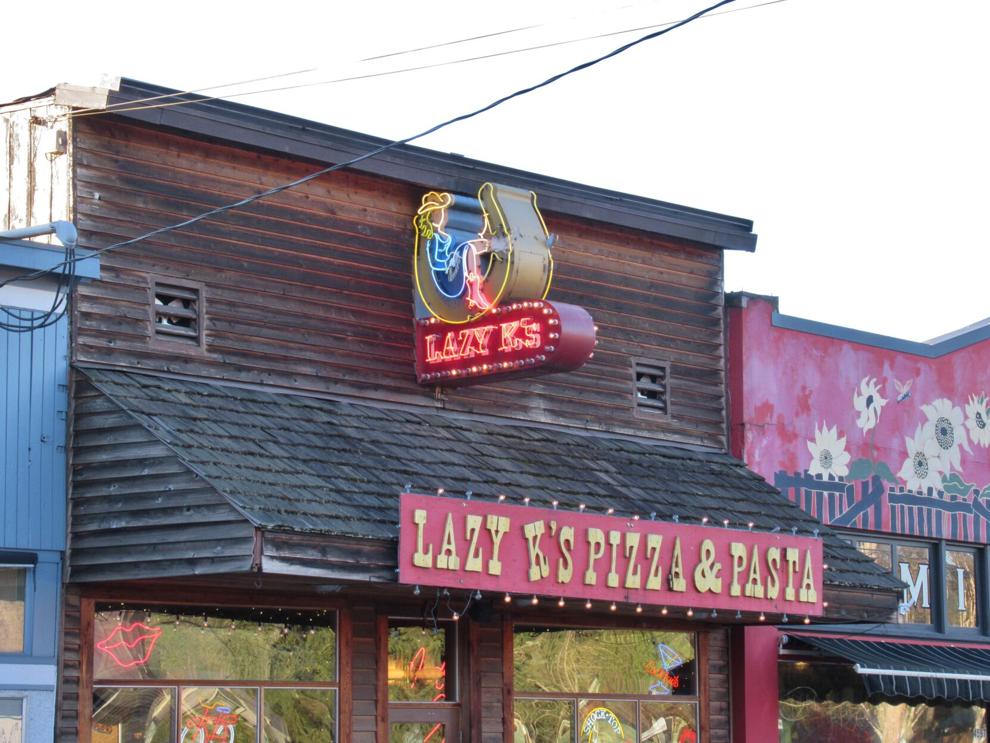 Newer Carnation businesses range from a tattoo parlor on Tolt Avenue to Orenda Winery, located on a historic farm estate. For its first commercial vintage, Orenda won "Best Red in Show" at the 2019 Northwest Wine Invitational. Then, there's Carnation Farms, a hub of sustainable and healthy practices situated on an 818-acre organic property that serves as both a working farm and an outdoor classroom.
Katie Egresi, communications manager at the Mountains to Sound Greenway Trust, said she thinks that Carnation offers a perfect mix of small-town charm and abundant natural beauty. In addition to the town's idyllic location between two rivers, the city is flanked by parks and farms that help residents and visitors connect with nature.
"Tolt-MacDonald Park is certainly a gem of the area, spanning almost 600 acres and offering camping and hiking by the river," Egresi said, noting that recreationists bring revenue to the area."Carnation is also well-situated and connected to the rest of the beautiful Snoqualmie Valley via the Snoqualmie Valley Trail, which spans 31 miles and offers a fantastic opportunity to get outside in any season," she continued. "The town's farmers market is also a quick stop off the trail to experience the abundance of local farms, food, and community connections."