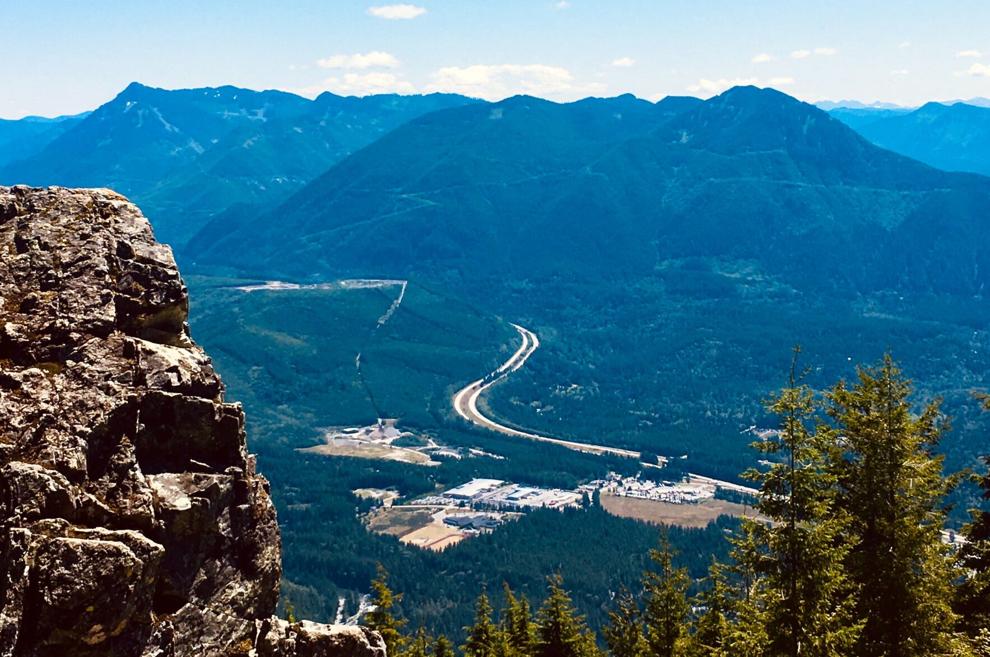 North Bend is among five communities that make up the Snoqualmie Valley, considered Washington's gateway to the majestic Cascade mountains.

"I would describe North Bend as a small town where modern, rural, history, community spirit, quirkiness, and the outdoors converge to create one of the most vibrant and unique places to live, work, and play," said Danna McCall, North Bend's communications manager. "It's a place where youthful energy perfectly complements historic charm, proving that these two seemingly opposite elements — youthful and historic — can harmoniously exist."
To those who've visited the stunning region, it's no surprise that outdoor tourism is one of its biggest industries. This becomes especially evident on summer weekends, when hikers, bikers, kayakers, and other outdoor enthusiasts converge on surrounding trails, forests, and waterways.
"We have multiple outdoor-related businesses located here," said McCall, "like ProSki and Guide Service, Compass Outdoor Adventures, Progression Cycle, and Singletrack Cycles."
However, the destination also is home to big businesses such as Nintendo, North Bend Premium Outlets, Fastenal, and Genie. Additionally, other large businesses are looking to relocate here, like Puget Sound Energy, which plans to build a 50,000-square-foot training facility for its future electric and gas workforce, and a planned relocation of the Army National Guard Readiness Center from the Magnolia neighborhood of Seattle.
McCall believes the community should be credited first and foremost for small businesses staying afloat during the pandemic. "North Bend residents love their local businesses," she said, "and consistently support them by shopping and eating local whenever possible. There is an unmatched community spirit in North Bend, and I think the majority of our residents prefer to keep their dollars local rather than getting in the car and traveling west."
The business community was creative, too, and the City provided flexibility to establish additional outdoor spaces for dining and curbside pickups, making it safe and easy for all to "keep it local."
"The City also helped with a Small Business Rapid Relief Grant Program using some of our federal COVID relief funding," McCall said. "I think it's safe to say there was a big group effort to support our businesses — and so far, most seem to have survived." They've even seen a few new businesses pop up, like a locally owned butcher shop set to open later this summer, and a new gallery owned by a local artist.
Looking ahead, McCall revealed that one of the most exciting things on the horizon is a new hotel proposed for inside the North Bend Outlet Mall.
"It's a big deal because our community has long desired a midrange hotel in town," she said. "Given our location to Snoqualmie Pass and the outdoors, it might come as a surprise to many that North Bend lacks this type of amenity, but we currently do and recognize the need."
Wyndham Hotels is in the planning stages for a proposed dual brand (part daily/part longer- term stay) hotel. Plans include demolishing a portion of the Outlet Mall located near Interstate 90, and constructing a 130-room hotel with meeting space (and potentially a rooftop restaurant-bar with views of Mount Si). "Community support and input will be critical to securing City Council approval for the project," she said.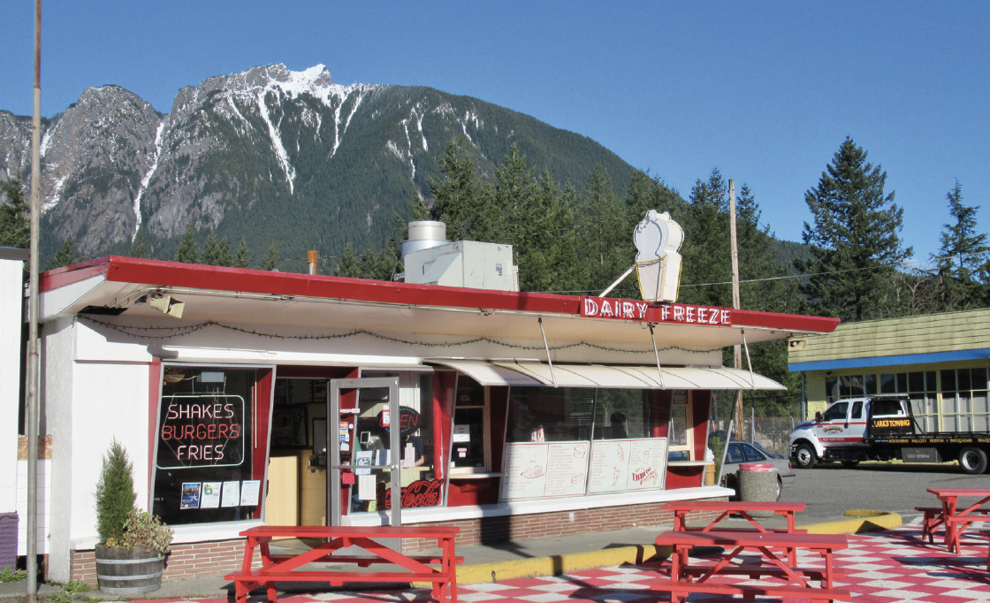 In addition, the Army National Guard intends to relocate its Readiness Center to a large land parcel just off I-90, at Exit 34. The project also includes a potential commercial component that could feature another hotel.
"Due to the city's proximity to the mountains and river," McCall said, "we do see snow and flood events. In fact, during February 2019's 'Snowmageddon' event, city officials had to call on the National Guard to help plow roads that had nearly 2 feet of snow. Having the National Guard right in town would bring an extra layer of emergency preparedness for our residents."
McCall said that her home did see an influx of outdoor enthusiasts during the past year-plus, especially when gyms and other indoor exercise studios closed altogether.
"However," she said, "hikers have been visiting our surrounding trails — and North Bend — well before the pandemic, so it wasn't anything out of the ordinary. Outdoor tourism is vital to our downtown business district. We appreciate that so many outdoor enthusiasts love to stop in North Bend in conjunction with their hikes and other adventures."
In fact, the City's brand statement embraces the exquisite location while guiding the community as it grows and evolves. The tagline?
"We are a highly livable small town that is the premier outdoor recreation destination in the Puget Sound region. Easy to Reach. — Hard to Leave."