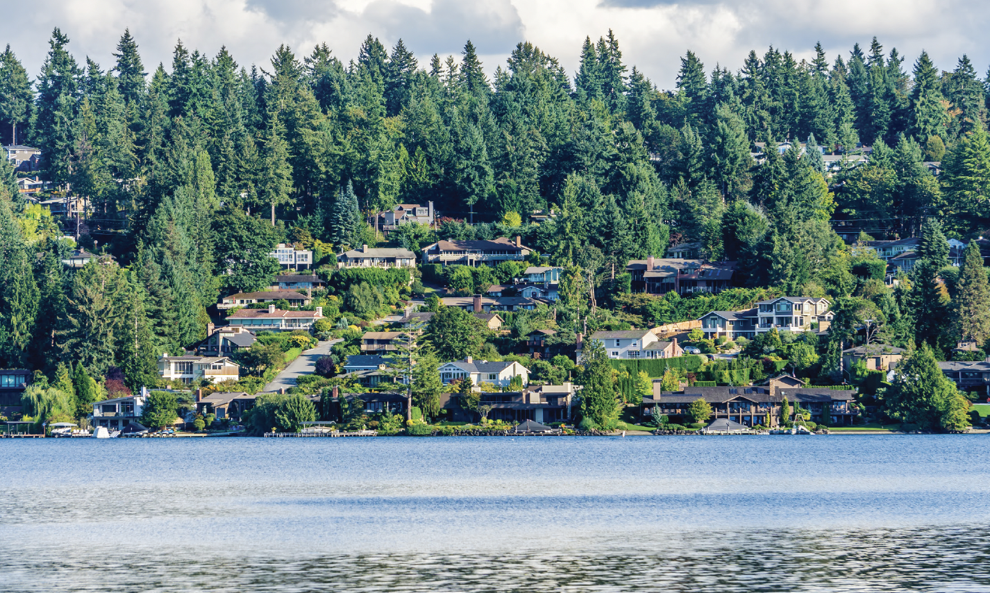 Long recognized as one of the state's premier residential communities, Mercer Island has its own distinctive personality and a population of nearly 26,000. Measuring just over 5 miles long and 2 miles wide, the destination on the southern end of Lake Washington features inviting parks and miles of developed shoreline, as well as a thriving economy.
"We continue to see a diverse group of businesses — big and small — do well on the island," said Mason Luvera, communications manager for the City of Mercer Island. "In part because it's a great place to do business, and also it being a welcoming community to work and live in."
Incorporated in July 1960, Mercer Island's early history included such industries as logging, dairy farming, and small-scale hospitality such as local inns and restaurants. "The island has had a few large employers over the years, and neighborhood businesses continue to remain the cornerstone of economic vitality in the community," said Sarah Bluvas, the City's economic development coordinator.

"In and around the island's central business districts, you can find long-standing businesses such as The Roanoke Inn, Chick's Shoes & Service, Island Books, and other local shops and restaurants, many of which are also owned by island residents. Doctors, dentists, vet services, and other health care offices and personal services providers, as well as daycare, financial services, and real estate, also make up the bulk of Mercer Island's small but active central business districts."
Population growth and median household income are the biggest economic drivers here, according to Bluvas. The city's many parks and open spaces, along with its schools, access to Lake Washington, cultural and faith communities, and central location between Seattle and the Eastside, continue to make it a prime location to reside and do business.
Luvera finds that Mercer Island's community truly shines when it comes to supporting local causes and businesses. "The pandemic aside," he said, "I'm always impressed by the ways islanders show up to support local business, better the community, and take a stand on the things they believe in."
Bluvas appreciates that residents are incredibly passionate about their community, too. Her favorite activities here? Exploring the island's parks and discovering mid-century modern homes speckled throughout the neighborhoods. Luvera enjoys the region's proximity to natural beauty and confluence of cultural experiences, all within the same area.
"I particularly love the retreat one can find on Mercer Island," he said. "Luther Burbank Park and our Town Center are two places you'll often find me after work or on the weekends."
With all that the island has to offer, more is coming. For example, beginning this year, the City will initiate a process to write its first-ever economic development element for the citywide comprehensive plan.
"I am excited to learn more about what the community wants and needs in terms of services, amenities, and experiences, and then be able to help create those opportunities in partnership with them," Bluvas said. She said she also is looking forward to the festive return of the island's Summer Celebration, on a smaller scale, later this year.
Also on the horizon: Riot Games, the Los Angeles-based video game developer known for producing League of Legends and Valorant, soon will bring 400-plus jobs to the island by opening its office in Mercer Island's Town Center. Riot's newest outpost, located inside a 156,000-square-foot building, will join the company's 20-plus locations around the globe, including U.S. facilities in St. Louis and the Bay Area.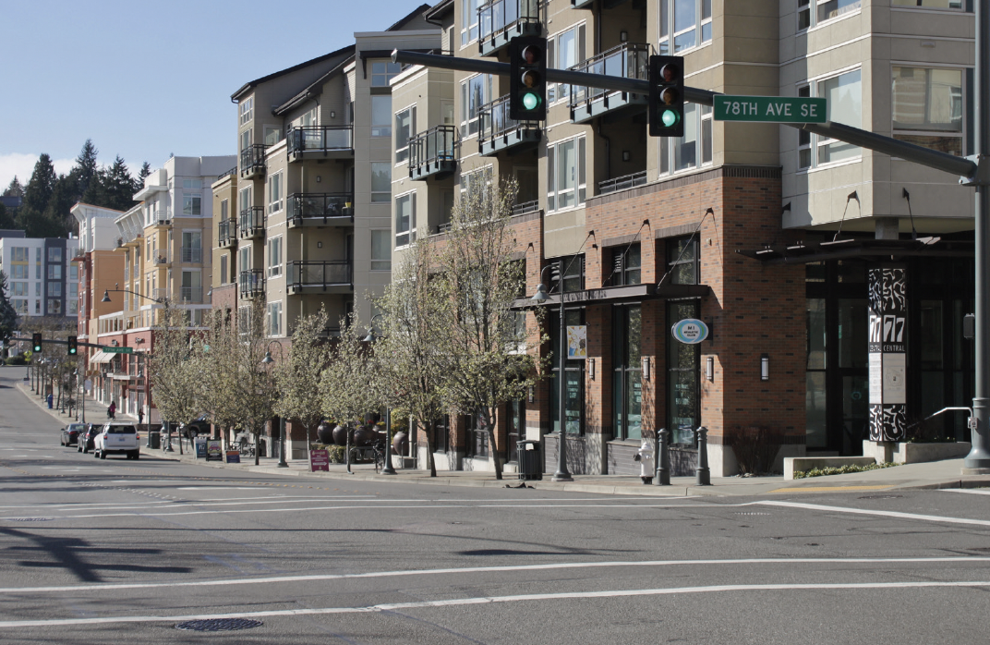 Although Mercer Island businesses have been greatly impacted by the pandemic, few have closed, and others have opened and thrived.
"Early in the pandemic, the City appointed a small-business liaison to assist businesses with accessing City services, state and federal financial resources, PPE, and more," Bluvas explained. The City enacted emergency policies to enable more outdoor dining and provided financial assistance to 50-plus local entities through the Mercer Island COVID-19 Relief for Small Businesses grant program.
The community also has rallied behind beloved businesses, keeping many afloat. "The Mercer Island Community Fund, in partnership with other community organizations, launched the WeLoveMI campaign, which raised more than $125,000 for local businesses in 2020, and other individuals and organizations collaborated with the City to bring joy and community connection back to Mercer Island through events such as Illuminate MI," Bluvas said.
"The pandemic continues to be a challenge, but Mercer Island residents and businesses have stepped up to the plate," Bluvas concluded.