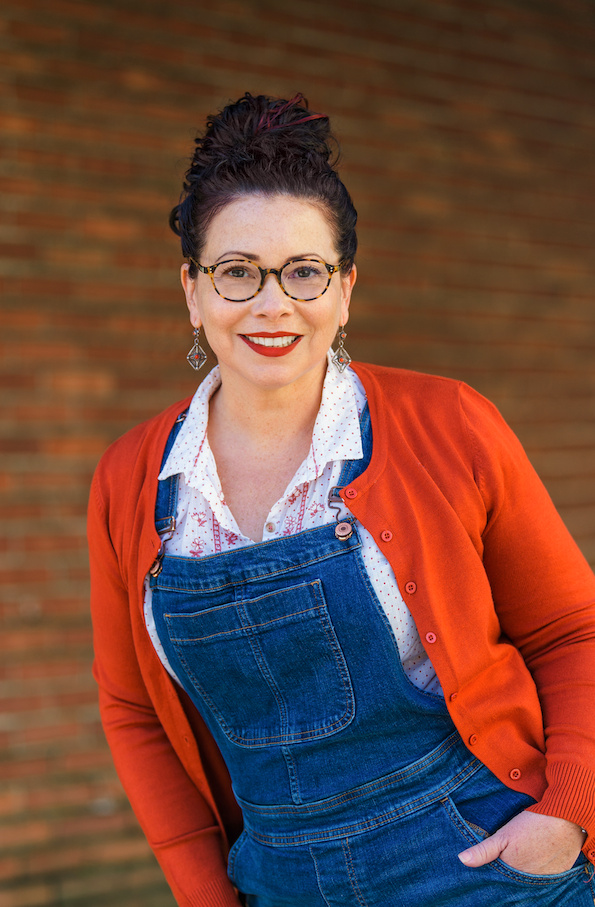 The April 2022 edition of 425 Business is the Women in Business issue. Here is the second in a series of profiles on inspiring women leaders on the Eastside. Read the first one here.
Donna Barba Higuera never imagined she would be a John Newbery Medal winner. In fact, especially when she was younger, she never really thought of herself as a writer. Instead, she considered herself a storyteller, just like her father and her grandmother.
Her prize-winning book, The Last Cuentista, makes clear how fantastic a storyteller she is. It's an enthralling end-of-the-world space epic about a young girl named Petra Peña who is determined to remind her fellow passengers of the stories told before the apocalypse. The book won the 2022 Newbery, given to the nation's most outstanding contribution to children's literature.
Higuera's views on the power of storytelling and the importance of imagination are woven throughout her other works as well, as seen in Lupe Wong Won't Dance, and her children's picture book El Cucuy is Scared, Too!
Higuera's journey, which began with her vivid childhood imagination, now includes time spent balancing her successful career in literature with her day job in the health care industry.
Beginnings
As a child, Higuera wrote every story idea she had in a notebook, no matter how silly or fleeting the thought. She knew that, one day, one might come in handy. Eventually, Higuera and her parents desired a more stable path, which resulted in her prioritizing optometry over writing. Even though she's recently had to scale back her in-office hours, Higuera still adores her work as an optometrist in Bellevue. It wasn't until Higuera was in her 40s that she wrote her first novel — something she never dreamed would get published.
"I've always loved my day job as an optometrist, but I always thought, 'Well, if I can have some balance and be able to do both, I would do it,'" Higuera said.
So, she took the plunge and wrote her first children's novel, Lupe Wong Won't Dance, about a young girl set on becoming the first female pitcher in the major leagues. Higuera ended up earning the Sid Fleischman Award for Humor for that debut work in 2021.
"I didn't think of myself as a professional writer until I actually got the first paycheck for it," Higuera said. "I always did it because it was just what I loved to do. But then I was like, 'Oh my gosh; someone's actually going to pay me to do this.'"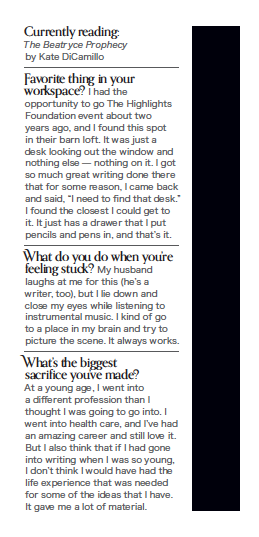 Breaking into the Industry
Many folks write as a passion-fueled hobby or as a side gig. But there can be a lot of elbow grease involved when trying to transform those weekend pages into a fulltime writing career, and a successful one to boot.
"As writers, we're kind of told that if you want to do this for a living, then you have to put out a book, make money, and hopefully you have enough where you can stay home to write more," Higuera said.
The process usually goes a little something like this: Develop a routine dedicated to writing and generating ideas, find a literary agent, build a relationship with an editor, and consider various publishing routes.
"The part of where you have to seek out and find an agent or an editor — somebody who wants to publish your book — is really scary and intimidating for most writers because there is a lot of rejection," Higuera said. "So, you have to have really thick skin."
But Higuera's journey to becoming a novelist wasn't necessarily the traditional route. In 2013, an agent had approached her and offered representation. After about three years of working together, they parted ways because of differing communication styles, Higuera said.
Higuera had officially hit a bump in the road.
"I started over, which was really scary. But I think it's better to have no agent at all than to have the wrong agent," Higuera said. Eventually, a friend of Higuera's mentioned the literary agency she was working with and told Higuera that she should reach out.
Higuera sent her pages for Lupe Wong Won't Dance to the agency, but they replied that she should revise it and then send it back. After realizing the agent had some good points on parts of the novel she could rework, she edited it and sent it back. Only then was she offered representation.
Not long after, Nick Thomas and Arthur Levine (also the editor of some of the Harry Potter series) called Higuera to say they were starting a publishing house of their own and wanted Higuera to join.
"I took a risk and went with them, which was the best decision, because they were so invested in my work," Higuera said. "They gave me the freedom to write whatever came to my weird brain, and a lot of writers don't get that."
Making a Buzz
One thing Higuera has found that helps "make a buzz" about the new pieces she's working on is social media. "I have found that Twitter helps me connect the most. Even though I write children's literature, and there's not a lot of kids on Twitter, it's helped me connect with their teachers and librarians, which is wonderful," Higuera said.
The Last Cuentista was released in October 2021, and won the Newbery just a few months later.
"I was very shocked with the Newbery Medal because it was just released. But I thought, 'OK — so there was enough buzz from those people on social media,'" she said. At the heart of Higuera's work is her desire to share her imagination with readers. When asked about advice for new writers trying to break into the industry, Higuera said to look within. "I think when we look at the publishing industry, we have to ask ourselves, 'What are they looking for?' — and it's stories. Our imaginations are the very best story generators," she said.