This month's edition of Lead + Follow — a Q&A section dedicated to further understanding the personal and professional mindsets of area business leaders — features E. Lewis Rudd, president and co-founder of Ezell's Famous Chicken, a family-owned and -operated business with multiple locations across the Eastside and elsewhere in Washington and Oregon.
Ezell's was founded in Seattle 37 years ago, serving up from-scratch fresh foods. Today, Ezell's has roughly 300 employees across its 16 locations and has worked with many public figures and teams, including Oprah Winfrey, Jesse Jackson, Quincy Jones, and the Seattle Seahawks.
Rudd grew up in Marshall, Texas, and worked there as a teen for a local chicken chain. After stints as a mechanic in the military and at Weyerhaeuser — and time running a photography studio and a talent agency — Rudd helped create Ezell's. Today, Rudd is an active community member, providing motivational speeches to area schools. He's also vice president of Tabor 100, and on the boards of the Greater Seattle Chamber of Commerce, University of Washington's MBA program, and the Alopecia Support Group. He and his wife of 38 years, Jackie, have two daughters and two grandchildren. He also enjoys cycling, roller skating, and golfing.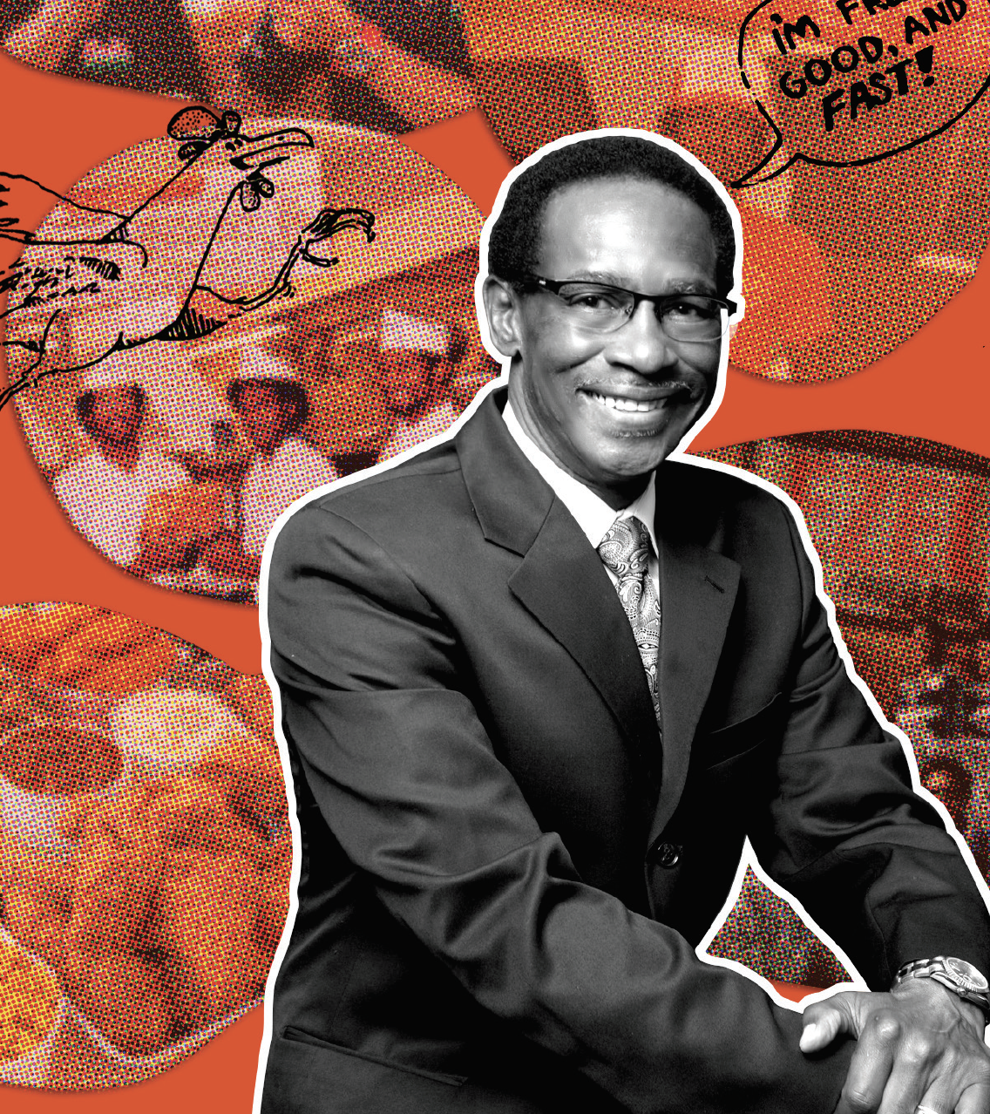 Twenty years ago, I never knew
this decision to retire would be so hard.
What was your favorite TV show as a kid?
The Bugs Bunny/ Road Runner Show
If you could stick to one age, what would it be, and why?
Even if I could, I would not. Each year has shaped my life, and I'm very pleased with it.
What was your last Netflix or Prime binge?
The Avengers
When was the last time you completely unplugged?
Christmas 2020 to New Year's 2021
How would you describe your look?
Approachable
What's your favorite vacation spot?
Maui
If you could be anywhere in the world right now, where would it be?
On a bicycle tour in Europe
What is your email etiquette?
Start with a greeting.
What's worth paying for?
Anything that brings joy
Do you still write letters?
Not often
What is your favorite wine or drink of choice?
Scotch
What are you afraid of?
Nothing
What is your music of choice?
R&B
What is your mantra?
"Choose joy."
What is your leadership style?
Participative
Must-haves on a road trip?
Snacks
What have you done recently for the first time?
Took a three-week vacation
What, apart from time, would make the biggest difference to your life?
Freedom to roam about the continents
What apps do you use the most?
Ring, Zoom, Google Maps
What is the first thing you do in the morning?
Drink coffee and watch the news
What in your wardrobe do you wear the most?
Ezell's gear
What do you crave at the end of your day?
Peace of mind
What is the most impressive dish you cook?
Egg omelet
What does success look like?
Joy, peace, happiness in one's life
Where do you get your inspiration?
Kingdom Principles
What advice are you glad you ignored?
That I should give up on my business
What advice would you give your younger self?
Stay the course; it has a happy ending.
What book would you recommend to everyone?
Dale Carnegie's How to Win Friends & Influence People
I am energized by
positivity.
What is your watch of choice?
Sottomarino
When self-doubt creeps in,
I lean on my faith.
In 10 years, I hope to be
healthy and happy.