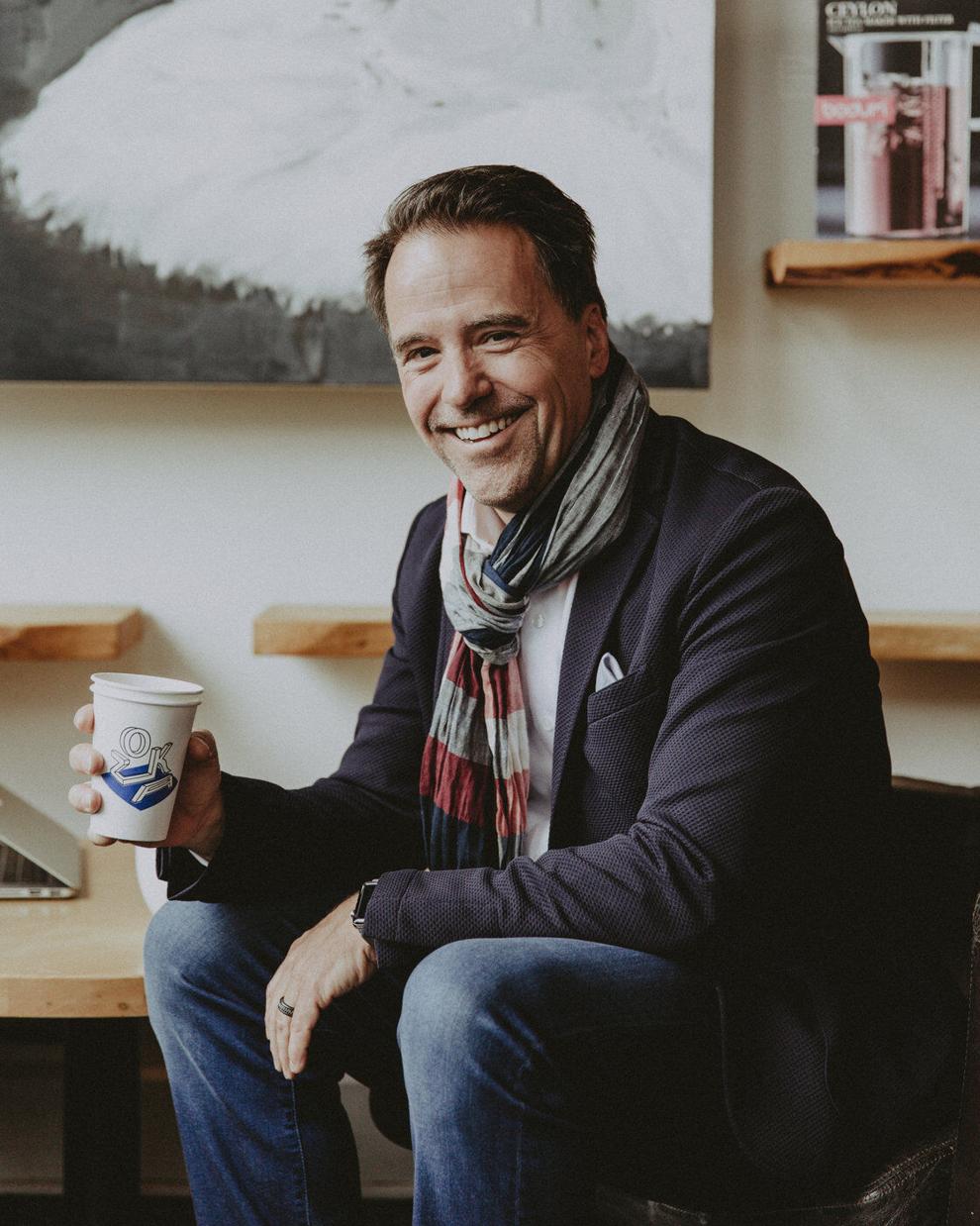 This month's edition of Lead + Follow — a Q&A section dedicated to further understanding the personal and professional mindsets of area business leaders — features Jeff Rogers, chairman for OneAccord.
Rogers also founded Kiros, an organization that helps Christian businesspeople make a deeper connection with faith and work. Kiros has thousands of participants in the Pacific Northwest. Rogers also serves on the board of C3 Leaders, and the King County Prayer Breakfast. He and his wife, Amy, founded The Table Group, as well as Doingood.org.
---
Twenty years ago, I never knew
raising three daughters, starting a school in Uganda, firing myself as CEO, balancing building a business and family would be so hard.
What was your favorite TV show as a kid?
Speed Racer
If you could stick to one age, what would it be, and why?
I haven't arrived there yet; I like the changing adventure of every season.
What was your last Netflix or Prime binge?
Drive to Survive
What is your favorite website?
Today it's kyivindependent.com — trying to understand what's happening (in Ukraine). Typically, it's The Seattle Times' sports section.
When was the last time you completely unplugged?
Sadly, 2019, but I have plans to do so this July.
How would you describe your look?
Perhaps unpredictable, but hopefully authentic
What's your favorite vacation spot?
Elba, Italy
Whom do you admire most?
My wife
What is your email etiquette?
24-hour initial response
What car are you most attached to?
Porsche 996 GT3
What's worth paying for?
Real relationship development
Do you still write letters?
Rarely … now I'm reminded.
What's your favorite neighborhood?
Home, West Bellevue; but I love Edmonds, my hometown.
What's your most treasured possession?
Family pictures
Wine or drink of choice?
Rye old-fashioned
What's your favorite children's book?
Oh, The Places You'll Go by Dr. Seuss
What are you afraid of?
Broken relationships
What causes are important to you?
Development of emerging leaders, purposeful education, adoption, restoring Seattle
What excites you most about our future?
It seems through history, every season is full of opportunity; has there ever been more than now?
What is your mantra?
Proverbs 3:5-6. My ways actually aren't best.
What is your leadership style?
Empowerment.
Understand what people want, and help them get there.
What have you done recently for the first time?
Scheduled to go to an F1 race
What apps do you use the most?
Outlook, LinkedIn, ESPN
What is the first thing you do in the morning?
Make breakfast
What in your wardrobe do you wear the most?
White sneakers
What do you crave at the end of your day?
Crunchy peanut butter
What song is currently in your head?
"You Are" by Lionel Richie
What is the most impressive dish you cook?
Oven-roasted Brussels sprouts
What do you collect?
My closet may answer scarves or vests, but hopefully it's shared memories.
What does success look like?
Zig Ziglar was my small group leader for a season. He said, "You'll get everything you want out of life if you just help other people get what they want."
If you could learn a new skill, what would it be?
Kitesurfing, but I'd take 360 wakesurfing.
Where do you get your inspiration?
The 4 Gospels, plus a couple guys I greatly admire
What advice are you glad you ignored?
If you're going to do something, always do your best. It sounds good, but an aspect of success can be discerning what areas I truly do give 100 percent and what areas I don't need to be in the front row.
What book would you recommend to everyone?
The Bible is my number one. From there, Kingdoms in Conflict by Charles Colson, Good to Great by James Collins, More Than A Carpenter by Josh McDowell.
I am energized by
seeing others accomplish more than they expected.
What is your watch of choice?
Apple Watch, but I appreciate Panerai.
When self-doubt creeps in, I
focus on helping others and stick to the grind.
develop 50 emerging leaders — leading businesses and nonprofits in the Pacific Northwest.