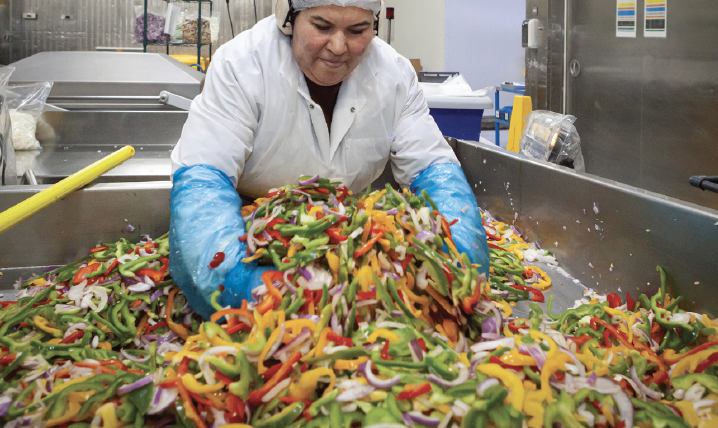 Woodinville is known for wine, but it's also home to a company uncorking flavors in foods regionally and nationally. Garden Fresh Foods (GFF) supplies fresh, washed, ready-to-eat, and cut vegetables, including potatoes, tomatoes, celery, carrots, onions, peppers, cabbage, and squash, to companies utilizing them in soups, pizzas, tacos, sandwiches, plant-based products, and more. Customers include Campbell Soup Co., Blount Fine Foods, Domino's, and Whole Foods Market. GFF excels best at partnering with other local, family- owned foodservice distributors, like Pacific Coast Fruit Co., Charlie's Produce, and Harbor Foodservice.
Garden Fresh Foods receives fresh vegetables from local Washington farmers and beyond based on growing seasons. GFF recognizes anyone can cut produce, so it specializes in adhering to customers' specifications and providing solutions for customers.
Its biggest seller: diced, sliced, or shredded potatoes, whether for soups, restaurant side dishes, or hash browns. Potatoes are steam-peeled, blanched, and cut. Shredded potatoes also function as a flavorful bonding agent for meatless products or as a soup thickener.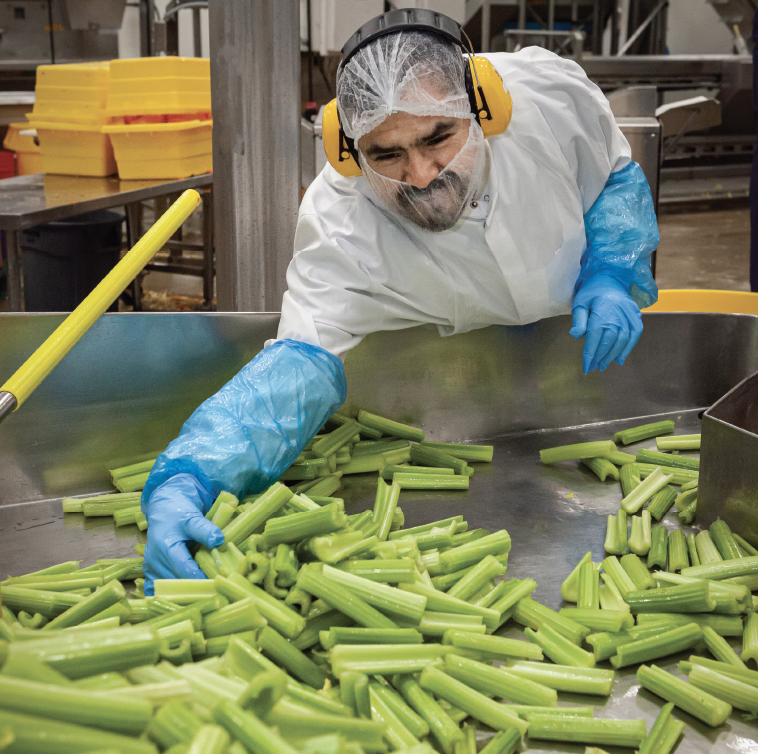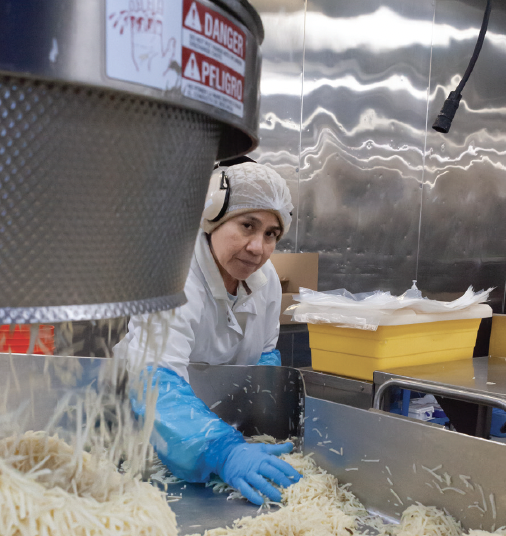 "We have a single ingredient — potatoes (no preservatives or additives)," said Mark Dugdale, president and co-owner with his wife, Christina, the company's vice president. "Based on our proprietary process, our potato offers better texture, mouth feel, taste, and resilience when put into a five- to 500-gallon kettle to make soup; the potato doesn't dissipate."
Dugdale learned the process from his father, Jim, who started the company in 1987 with Steve McFarland. Dugdale believes the result is a superior-tasting potato for soups, hash browns, and other recipes. For hash browns, the company shreds or dices potatoes and sells them in 10-pound bags for restaurants. Locally, the public can buy one-pound bags through Smith Brothers Farms.
Potatoes ship countrywide, with vegetables typically distributed in the Northwest to ensure freshness. Garden Fresh Foods also has co-packing capabilities, making and packaging salsa for Redmond's Salsa de Rosa.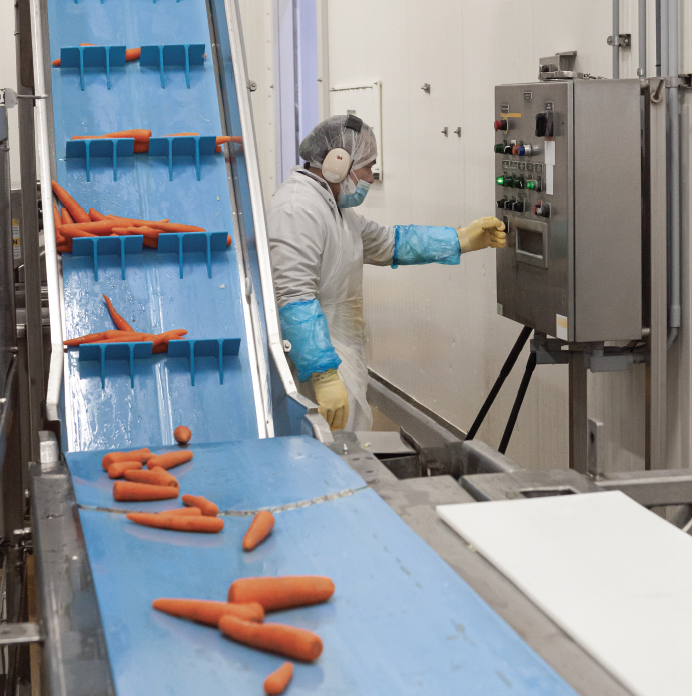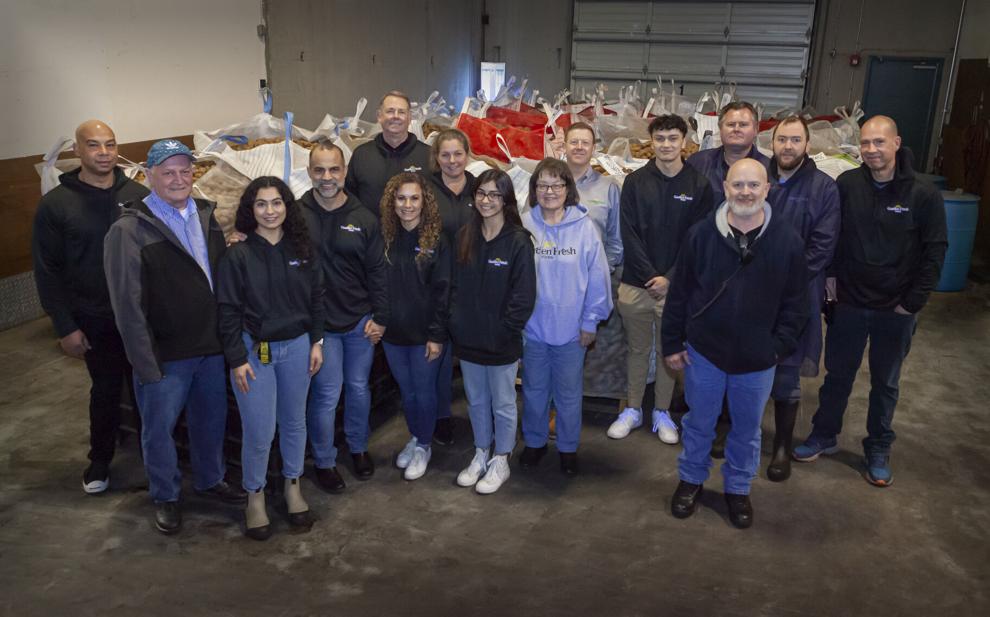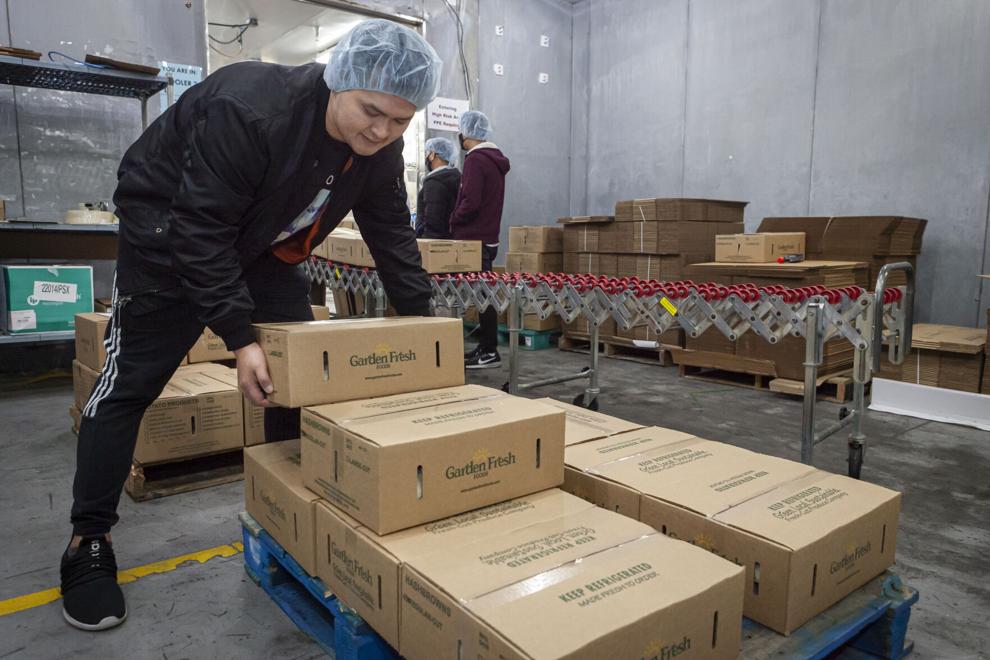 Dugdale joined the company full-time in 1997 after college, eventually buying his father's half of the business and later McFarland's upon his retirement. Two of Mark's daughters work in the business: Madison Murphy oversees food safety/ quality management, and Julia Asher supports accounting. Julia's husband, Luke Asher, serves as a production analyst.
Family values and employee comradery run deep, with an emphasis on culture among the 80 staff , "our greatest asset," said Dugdale, who hand-delivers paychecks each Friday with a thank-you. He knows every employee by name.
Production standards are high, with unrelenting focus on sanitation and cleanliness. Equipment and floors are cleaned nightly, and on-site lab-testing monitors microbiological levels, analyzes food texture, and more.
The company is audited by the Safe Quality Food Institute and has a Safe Quality Food certification of "excellent," 99 points, which is "pretty much the highest standard achievable," Dugdale said.
"There's a significant cost associated with that score, one most companies won't invest, but we are not in the business of mediocrity, but excellence … and all our customers deserve to know the food they get from us is safe," he said.
Presented by Impact Washington