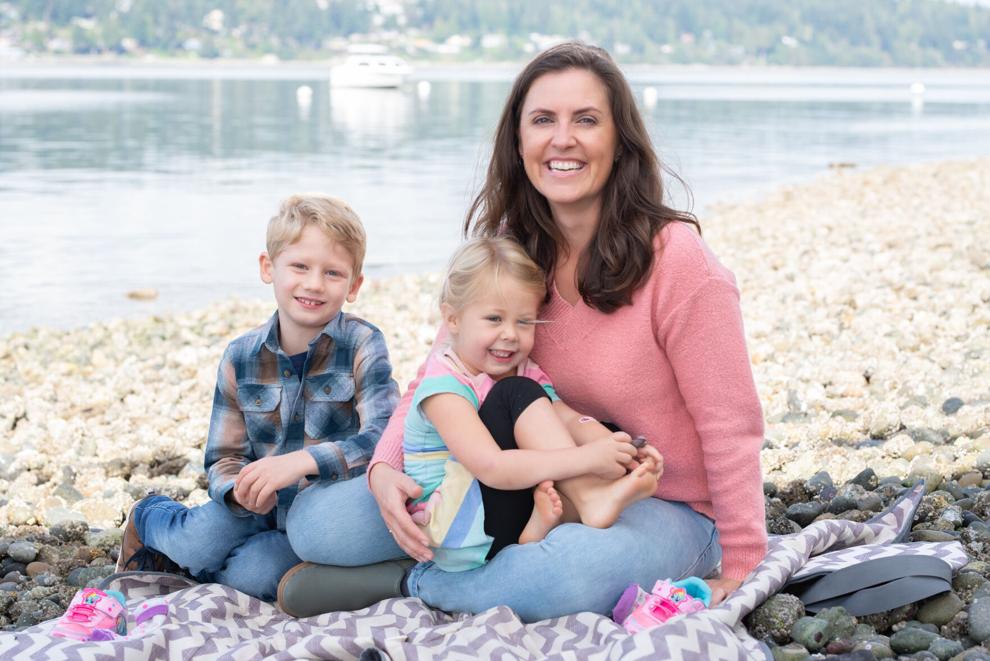 Adopting a child can be a joyous and emotional venture. However, the process to go about it can be complicated by exorbitant fees, long wait times, frustrating analog systems, and sometimes even fraud.
Like many modern-day women, Bainbridge Island resident Erin Quick prioritized her career over starting a family. Then once she and her husband were ready to start a family, Quick experienced infertility issues.
"We went through years of IVF treatments and after our third miscarriage, we just felt kind of physically, financially, and emotionally broken. We'd always been interested in pursuing adoption, so we started, and I thought adoption was going to be kind of like what we've all seen in movies and after-school specials. But it's so different from what we were anticipating," Quick said.
She soon learned it costs on average $40,000-$60,000 to adopt an infant in the United States, and the average wait time is about two years. In addition, adoption agencies often rely on analog processes, Quick said.
"Instead of using an adoption agency, we did it ourselves. You have to get approved to adopt in your state, connect with an expectant mom, and then hire an adoption attorney to walk you through the legal stuff. And within a month, we were standing in a hospital holding our son," Quick said.
Quick repeated the process three years later with her daughter, and it took about four months. As word spread about her process, she began helping people with their adoption journeys. In 2020, she launched PairTree, an online platform that provides all the services and resources needed for adoption.
PairTree's mission is to increase and accelerate opportunities for adopting families and expectant mothers. It provides a comprehensive, end-to-end adoption experience that tailors the process and provides continuous guidance to all parties involved. To do that, Quick had to introduce 21st-century technology to a very 20th-century process.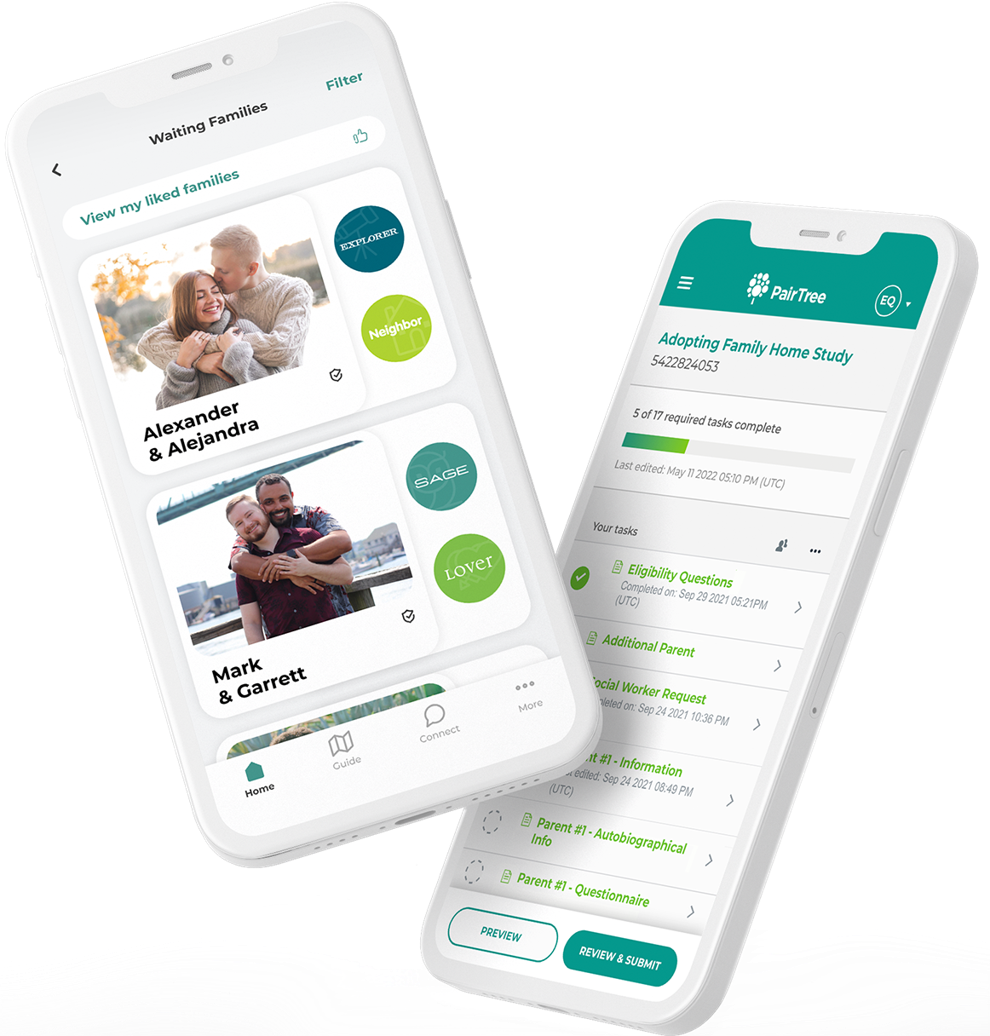 Quick explained that there are four pillars to adoption for adoptive families. They have to be approved to adopt within their state, which requires a home study. A process that normally takes three to four months to complete, families can now complete online within a week through PairTree. The next and possibly biggest pillar in adoption is matching.
"We say we're like the Bumble of adoption matching," Quick said. "Adoptive families make profi les and expectant moms make the fi rst move."
The profiles are made using personality-based matching since it's the leading indicator of behavior, Quick said. It gives expectant moms some indication as to how this family is going to treat a child, treat the birth mom, etc. More than 90 percent of U.S. adoptions are open, which means the birth family and the adoptive family remain connected, Quick said.
The legal part of the process is next. While PairTree directly assists in organizing and streamlining the home study and the matching, it also provides users with its network of skilled adoption attorneys, though does not require them to work with their recommended attorneys.
If this were a typical adoption process, it would end at the legal step. However, PairTree is committed to supporting the birth families and the adoptive families. This support includes education, support groups, and more.
Part of PairTree's goal is to make adoption equitable and accessible. Unlike some adoption agencies, PairTree welcomes all adoptive families regardless of race, sexuality, religion, political affiliation, and more. Also, the cost to adopt through PairTree is nowhere near $40,000. There are three main packages. The base package is just the matching, which costs $75 a month. Some adoption agencies can charge up to $20,000 for matching, Quick said.
The next package is the home study plus the matching. Depending on the state you're in, a home study can charge $2,000-$4,000. In Washington, it's $2,100. The PairTree Complete package includes everything plus 18 months of matching and social boosting, which means the company helps promote the family's profi le on social media, and provides one-on-one coaching.
"The PairTree process, plus legal fees, is on par with how much it costs to deliver a baby in a hospital, which is about $15,000. We also want it to be an employee benefi t so we've also partnered with Carrot Fertility so PairTree can be a reimbursable expense," Quick said.
Since its 2020 launch, PairTree has more than 4,500 adoptive families and more than 450 expectant mothers registered on the platform, with more than 30 successful matches between adoptive parents and birth mothers.
"I get up every morning, and I get to talk to families. Adoptive families and birth families are the most resilient people on the planet. For a lot of them, they've been knocked down but have gotten right back up again. And being able to see the hope in their eyes in working with us is amazing," Quick said. "Also, just being able to connect families … there really isn't anything more rewarding than that."