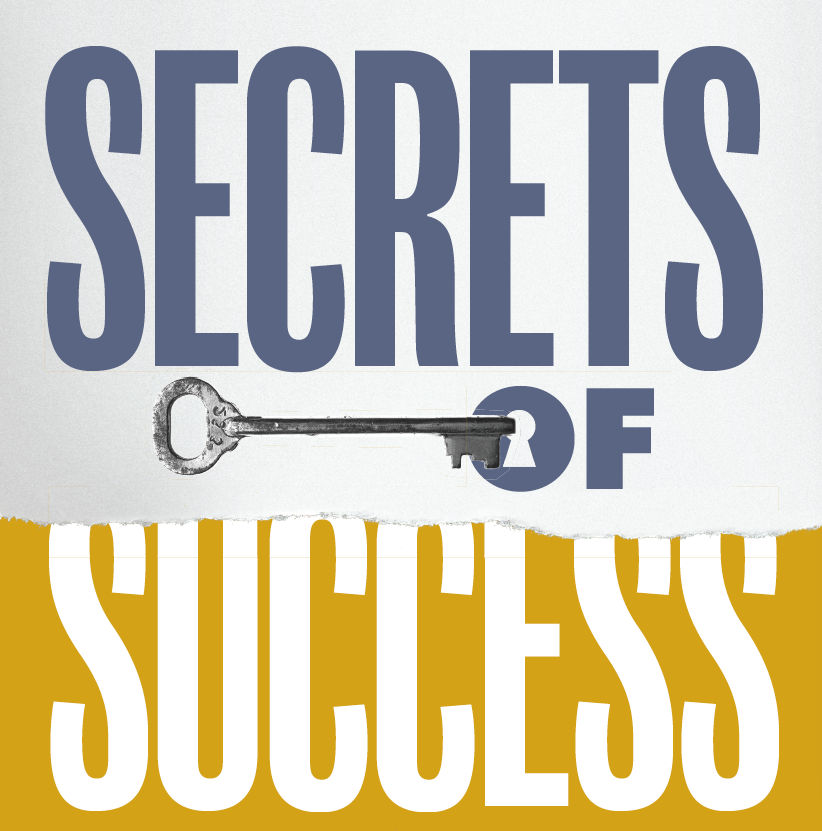 Whether it's a humble brag on Instagram, an automated LinkedIn update proclaiming a promotion or work anniversary, or a YouTube clip of a recent business awards luncheon, success is in our faces, day and night. What you won't see in most newsfeeds, however, are the insecurities, blunders, or straight-up failures that are inevitably there beneath the surface. But those, too, are part of an individual's career learning curve. Below, you will read about the myriad wins in the lives of several prominent Eastside business folks, and you also will read about a time when they were faced with failure and how they moved beyond it.
Editor's note: responses have been edited for clarity and length.
---
Nanette McCann
Homeward Pet Adoption Center Executive Director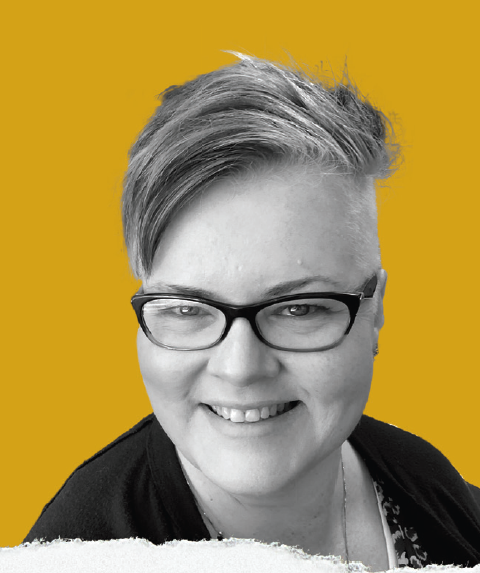 Successes
1. At 17, I started to work in radio broadcasting. My goal was to have a morning show and be the program director of a radio station. I was tenacious. I took every opportunity, from working back-to-back shifts to taking back-office or off-air positions, just to stay in the business to keep myself connected and relevant. At 19, I was the program director of a small station, and by 24 was the co-host of the No. 1 morning show for women.
2. In my mid-20s, I decided to pursue a career in the nonprofit sector. I was volunteering with several organizations, including the American Cancer Society, Red Cross, and YWCA, so I started by first applying with those organizations. When the YWCA hired me as their marketing and funding manager, it launched what is now a 25-year career in nonprofit.
Learning From Failure
In college, my sales and marketing instructor told me I would never be able to sell anything I didn't believe in. I was working in radio, my chosen career, and thought I could sell advertising easily. I was a complete failure. But then I moved into nonprofi t, "selling" through fundraising and development. Matching missions with philanthropic hearts became a calling. My instructor ended up being right, and when I followed my heart instead of my mind, my perceived failure became a realized success. — As told to Blake Peterson
---
Nela Cumming
Encompass Child Development Center Executive Director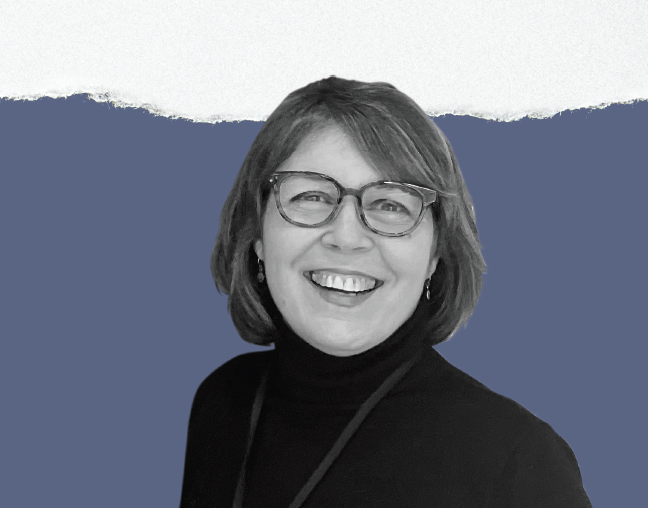 Successes
1. One example is the development of a strong, vibrant parent policy council at The Kingsbridge Height Community Center (KHCC) in the Bronx, a place where I used to work as the executive director for early childhood programs. The parent policy council approves the budget, new initiatives, even new hires for Head Start and early Head Start at the center. Working with the council was the favorite part of my job at KHCC, and I am still in touch with several of the parents from that time, even though it was 15 years ago. Many of them have found careers in Early Childhood or gone on to other careers, and I am so proud of the small part I was able to play in developing skills and instilling confidence.
2. At Encompass 12 years ago, I was part of the team that designed and grew our Pediatric Therapy program, a program that provides state-of-the-art pediatric therapy services to hundreds of children in the Snoqualmie Valley. We built a new clinic to support those services, the result of a multiyear, $10 million capital campaign. The facility is amazing and will allow children and families in the valley to thrive for generations to come.
Learning From Failure
The failures that hurt are the ones that impact due to capacity, for example. I've learned that all I can do is try my best, give myself — As told to Madison Miller families. When we have had to close a program a little kindness and compassion, get some rest, and recharge. That gives me the capacity to keep going and not get discouraged. I've learned that hope is a choice, and I choose it every day. — As told to Madison Miller
---
Angela Birney
City of Redmond Mayor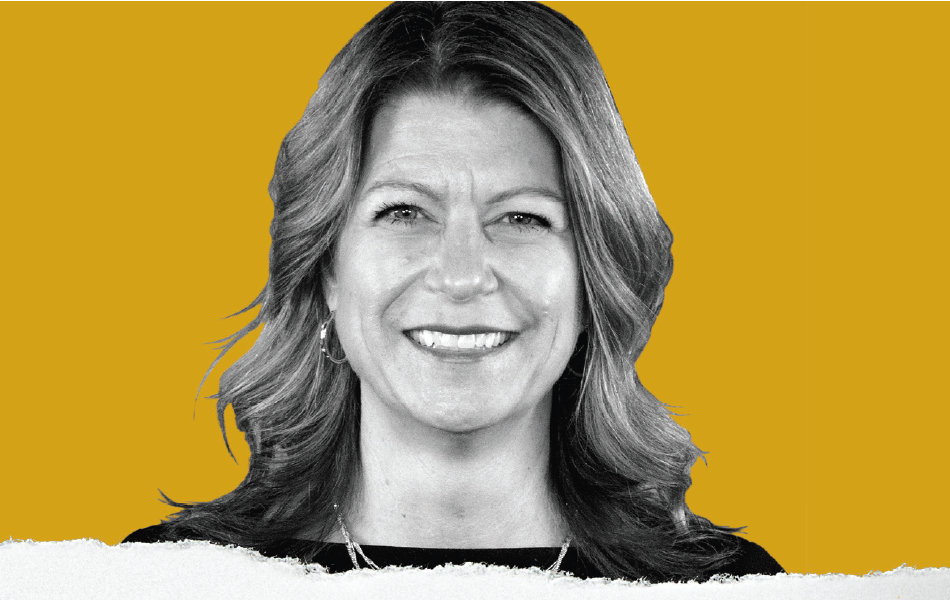 Successes
1. As president of the Redmond City Council, I led the effort to create Redmond's first Community Strategic Plan, an award-winning document of strategic initiatives that provide a work plan and guidance for the City's work. As mayor, I've continued to make improvements incorporating community feedback, updating the initiatives, and improving performance metrics.
2. Two months after taking offi ce as Redmond's mayor, I successfully led our 700-plus-member organization through COVID-19 response. This included implementing health and safety measures for essential staff so they could continue to respond to emergencies and support our community, as well as updating policies, distributing equipment, and training on new software so that the remainder of City staff could safely work from home. Together, we were able to maintain health and safety, high service standards, and government efficiencies for the Redmond community.
3. Since becoming mayor, I have led the City's creation of our fi rst Housing Action Plan (HAP) and Environmental Sustainability Action Plan (ESAP). The HAP identifies specific strategies for ways in which the City can create the structure to optimize housing supply, variety, and affordability. The ESAP provides a foundational road map for achieving Redmond's vision of a climate-friendly and environmentally sustainable community. These are just two examples of working with our community, looking forward, and planning for our future.
Learning From Failure
In 2019, the City closed the Redmond Senior Center due to structural damage. This closure was devastating for our senior community, and as president of the Redmond City Council at the time, elected to mayor just a few weeks later, I felt immense responsibility to prioritize a solution for our seniors who relied on this facility for meals, social interactions, and fitness. Through extensive community outreach and involvement, we engaged thousands of seniors and community members on the urgency and priorities of a new facility. Due to that community input, along with careful planning and budgeting, we will soon be breaking ground on the new Redmond Senior and Community Center. Opening in late 2023, the new facility will include dedicated senior spaces, active recreation amenities, and additional multipurpose spaces so that it is a place where all ages can gather and recreate. This is an example of what we can accomplish working together. — As told to Madison Miller
---
Stan Gregg
Gregg's Cycles President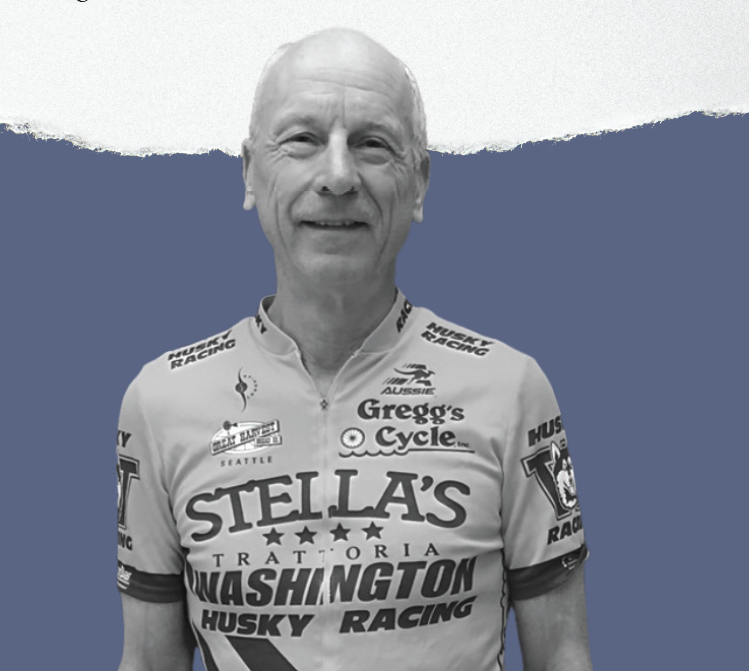 Successes
1. In 1974, I decided to switch professions from being a U.S. Department of Housing and Urban Development attorney to buying my uncle's iconic Green Lake bike shop. … I wasn't sure I would make a career out of being in the bike business, but decided it was worth a try — provided we could buy the real estate with the business. That latter decision has turned out to be as consequential as the decision to buy the business itself. … Gregg's has acquired all three of our current locations, and we control our rent costs accordingly, which is the second-greatest cost of doing business for most brick-and-mortar stores.
2. In the late '70s, the direction of the most successful bike stores trended toward establishing multiple locations, or at least one very large store. We decided the economies were to have than a greater number of smaller locations. This provided leverage with our suppliers and a dominant presence in those areas where we located. Having a large enough organization to attract high-quality management and staff has been critical to our success.
Learning From Failure
In 1980, we decided to open a store in Lynnwood as our first expansion. However, we did not have the systems in place to properly run the store. Our inventory was manual only, and I was processing payables and payroll on my home computer. I sold this store after one year and resolved to have better systems in place for our next expansion, which was the first Bellevue location that was opened in 1983. Successful retail, as with most businesses, requires a good plan, good execution, and good people. Even better than "good" is "excellent." — As to Hailee Wickersham
---
Kelly Sparks
VMG Studios Founder and CEO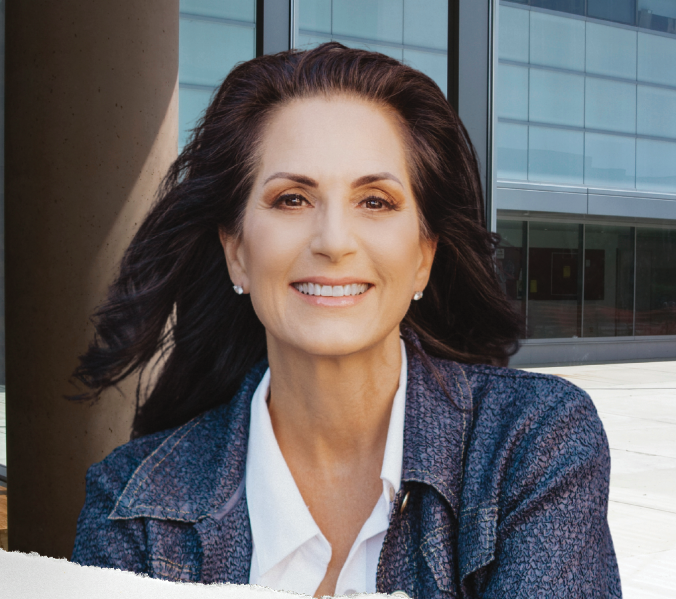 Successes
1. (Early in the pandemic), instead of relying on in-person shoots, we discovered a way to capture high-quality, 4K footage remotely by partnering with a platform called Open Reel. This allowed us to pitch a whole new way of storytelling to our clients. For seven months, we rented out our previously buzzing studio to a local tech company who needed the space. And in turn, as our clients navigated their new reality, we remained a reliable place for them to turn to meet their digital content needs, never having to lay off a single staff member or closing our doors.
2. To truly walk the social walk, we decided to start our own social account, grow its audience, and bring it into the influencer marketing space. And just like that, @QueenBeeMixology was born. I am Queen Bee herself, and you can find me on this page mixing up a variety of cocktails — new and classic alike. In less than a year, this account grew to an audience of 115,000 followers and has engaged in collaborations with a wide variety of beverage-focused brands. The best part? One look at our page will tell you that we know social.
Learning From Failure
A couple years ago, our agency was approached by a reputable financial institution looking to build an eLearning course for elementary students. … We eagerly and wholeheartedly jumped in, putting the full force of our creative team behind the design of an interactive, online learning experience. … Unfortunately, while scoping a project of this magnitude in a brand-new arena, we greatly underestimated the resources that would be required and the expertise in contracting we had yet to develop. … The result of this hiccup? We delivered the work we had committed to completing; however, we were out of scope by roughly 2,000 hours — a financial hit that had to be reconciled out of VMG's pocket. While this was a significant failure on our end, here's the forward: Our client was so proud of our work, they have submitted it as an eligible project for several applicable awards; students across the country are engaging in meaningful financial-literacy education; and VMG Studios is now an expert in the end-to-end creation of eLearning courses. — As told to Hailee Wickersham
---
David Downing 
Youth Eastside Services CEO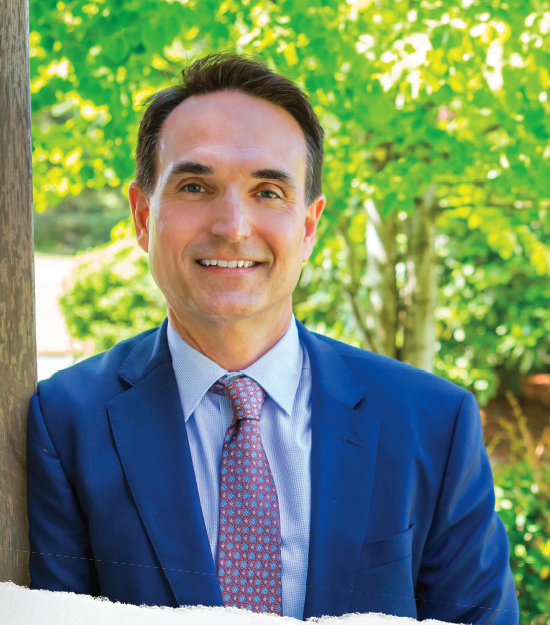 Successes
1. I went into the field of psychology for two reasons: My own challenged early-life experiences led me to want to help others as I hadn't been as a young person, and my Jesuit Catholic upbringing emphasized service to others and social justice. … I found a job as a camp counselor at a summer camp for emotionally and behaviorally challenged children. Being a camp counselor for this mix of young people with severe mental health and behavioral issues exceeded every challenge I expected. I thought it would be a group of young people experiencing some sadness and that spending a positive and fun time with them would be easy. However, it became the most challenging emotional experience I had ever had in a job, and it changed me. I loved working with the most "difficult" kids in the camp.
2. (I took) an internship with Child Protective Services (CPS), and I don't think I need to state how challenging a job at CPS can be. We would often have to move children from their families into foster care. It was emotionally difficult, and the tears and emotions of young children, teens, and parents in this experience were hard to endure. Though it was not easy to do, I learned to be resilient and found ways to bring humor (of course not about the families) into the workplace every day — albeit necessarily sarcastic at times.
3. (While at CPS, I also) learned to recognize the systems around these children, youth, and families not doing right and infused with issues of racism, classism, and other forms of discrimination. I learned to push back and question systems and effect change.
Learning From Failure
The biggest setback I can identify would be taking a career advancement within an organization to be the director of a treatment program at the wrong time. … On the surface, I saw it as the right next step for career development, and I knew I had the experience and skill set to do the job. The challenge, however, was two-fold. First, I had recently faced mortality, having been diagnosed (and successfully treated) for cancer. … Second, the population of the program wasn't where my heart was centered in terms of clinical work. This was early in my career, and the lessons were clear and never forgotten. No. 1: Take care of my own mental (and physical) health first. No. 2: Make career choices/ advancements where my true passion is centered, not because of the excitement over an advancement or meeting others' expectations. — As told to Madison Miller 
---
Ashlie Beach
Kirkland Arts Center Executive Director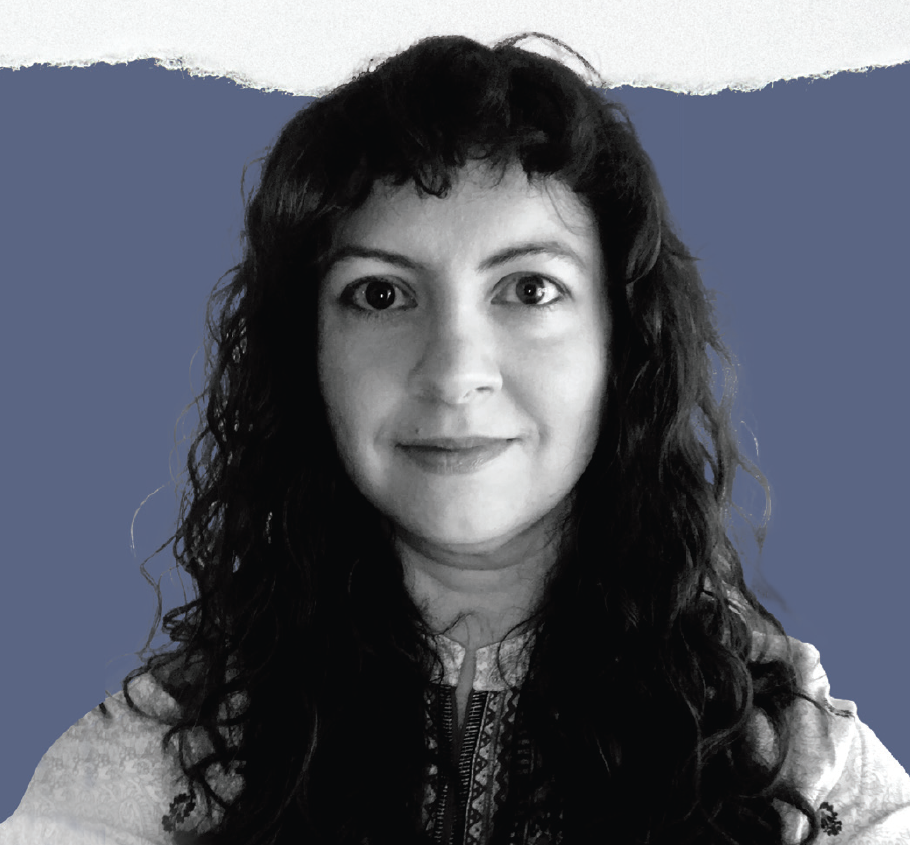 Successes
1. To paraphrase Paul McKenna, persistence plus flexibility plus creative thinking equals success. Before grad school, I was working at a consulting company in Boston among really smart people. We had a tiny office supply closet, part of which was inaccessible due to a tall organizing unit. Fed up, I turned the obstruction 90 degrees, and, voila — no more hindrance. Sometimes a set of new eyes and a 1 percent improvement can make a huge difference.
2. I believe in the power of intention and in manifesting goals. I am in my current dream job because I was ready at the right place and time in my career. My youngest had started elementary school, and I was hungry to go back to work. I am glad I had waited. Given how much it involves conflict management, how to say no, prioritizing, and more, being a stay-at-home mom was the best management training I have received to date.
Learning From Failure
We learn more from failure than success. When I was promoted to a new role, I inherited a project whose contract had already been finalized. At that time, I didn't understand it was a bad contract, in part because I hadn't yet done the financial models to know what our margins were and what the break-even was. It was also a new partnership, and everyone was optimistic and assuming best intentions. We tried for a year, but once we knew we were losing money, it was better to break the agreement than move forward, hoping for improvement. I learned the importance of contracts, the diplomacy of ending a partnership, and trusting my gut. — As told to Blake Peterson
---
Brad Jones
Visit Bellevue Executive Director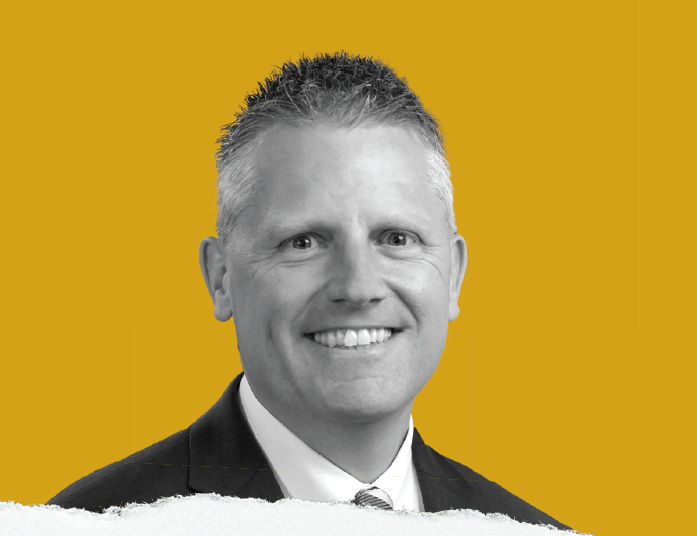 Successes
1. In 2016, I was recognized by my industry in Minnesota as the outstanding individual in tourism. This was not only an incredible surprise, but the award meant so much to me because it signaled that my work was meaningful. I have actively worked to advance the communities that I work in and their tourism industries for 25-plus years, and to know that my work and partnerships truly enhance and move our industry forward is truly awesome. I often draw on this feeling to inspire future work, programs, and initiatives.
2. I had the opportunity to help lead my community on a successful eight-year journey to obtain support and funding for an $85 million convention center expansion project. This opportunity was a chance to transform an aging facility but also double the size of the center to appeal to new business opportunities. The effort was monumental and required local government approval, residential sentiment support, along with state legislature approval and funding. … No task is too big if the project and payoff are well understood and provide community and economic benefits.
3. Being in a leadership role in the most impacted industry segment during the pandemic has been one of the most difficult experiences of my life. Tourism and hospitality in Bellevue lost $2 billion in economic impact. Most of our businesses revenues decreased by 65 to 75 percent. Visitors were not traveling, and businesses were not meeting or gathering in person. … I am incredibly proud of our small team at Visit Bellevue for coming together to innovate, move our organization forward, and position the industry for a robust recovery through the pandemic. I will never forget the helpless feeling; experience; and, most of all, the people that truly cared or helped when we needed it most.
Learning From Failure
There have been times when our destination was passed over for events or conventions. There is a process of extreme competition among destinations (for meetings, conventions, and events), but our Visit Bellevue team embraces the competition to ensure Bellevue stays up-to-date and competitive. Although we hate to lose a chance to host visitors, we use this failure as a part of our developmental journey. We repurpose failure as an opportunity to learn, adjust, and collaborate with our industry partners and challenge ourselves for future success. As we recover from the devastating impacts of the pandemic on our industry and community, this process teaches us to never become complacent and humbly cherish and celebrate our ongoing victories. — As told to Stephanie Quiroz
---
Putter Bert
KidsQuest Children's Museum President and CEO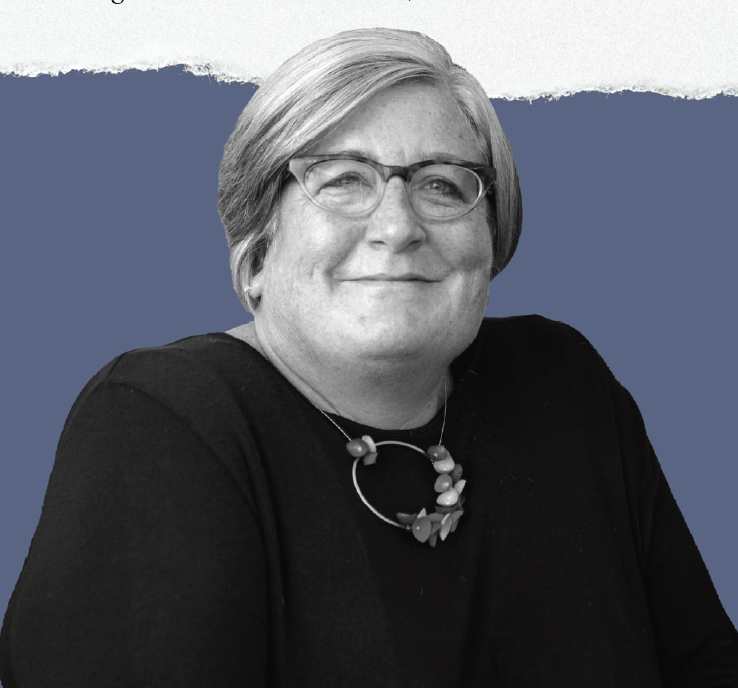 Successes
1. Honestly, one of the things I love most about my job is being a community connector. We are all better when we work together. I love meeting people, connecting people, and creating community. You never know when someone you meet will be the person that connects you to your next big thing. This is how we had the incredible opportunity to buy the Rosalie Whyel Museum of Doll Art.
2. Create a relationship that allows your team to grow in their work and in their life. As a children's museum, we give children and their caregivers tools to help them grow and build a better community; that is what I try to do for our leadership team. It's my job to go out and find the shooting stars and bring them back and share. It's their job to take them to the next level and shine.
3. I can honestly say I love the work I do because all children deserve respect and opportunities to cultivate their innate capacity for creativity, originality, joy, and connection. Play is invaluable to a child's development. High-quality, it confers on children's bodies, minds, and spirits. Our exhibits and programs support children in building knowledge and understanding through exploration and interaction with intriguing phenomena, authentic tools, beautiful materials, and other people.
Learning From Failure
Some years ago, I was sitting at my desk, hours away from opening my first museum. An (older, scruff y man) came to the office and asked to see me (I could see him through the window). My assistant called me and let me know he was there; I told her I didn't recognize him, and I was too busy. He told her he would wait. … I was not too busy; I just didn't want to be bothered. After 20 minutes, I rang my assistant and said, "Fine. Send him in." … He thanked me for all that I had done for the community and explained he had cleaned all the marble in the building getting it ready to open. His family was so impressed with the museum that they wanted to give a donation. Then, this lovely gentleman handed me a large envelope filled with cash. … My ego and position of privilege got in the way that day. I judged a book by its cover, and I was way too big for my britches. I will never forget — As told to Madison Miller open-ended play — in which children invent the narrative, inhabit the roles, and initiate the action — is vital for its own sake and for the long- and short-term benefits, that moment, and tell this story whenever I can as my penance and in hopes that someone I tell will never be as rude as I was then. — As told to Madison Miller
---
Dominica Myers
King County Library System Diversity, Equity, and Inclusion Director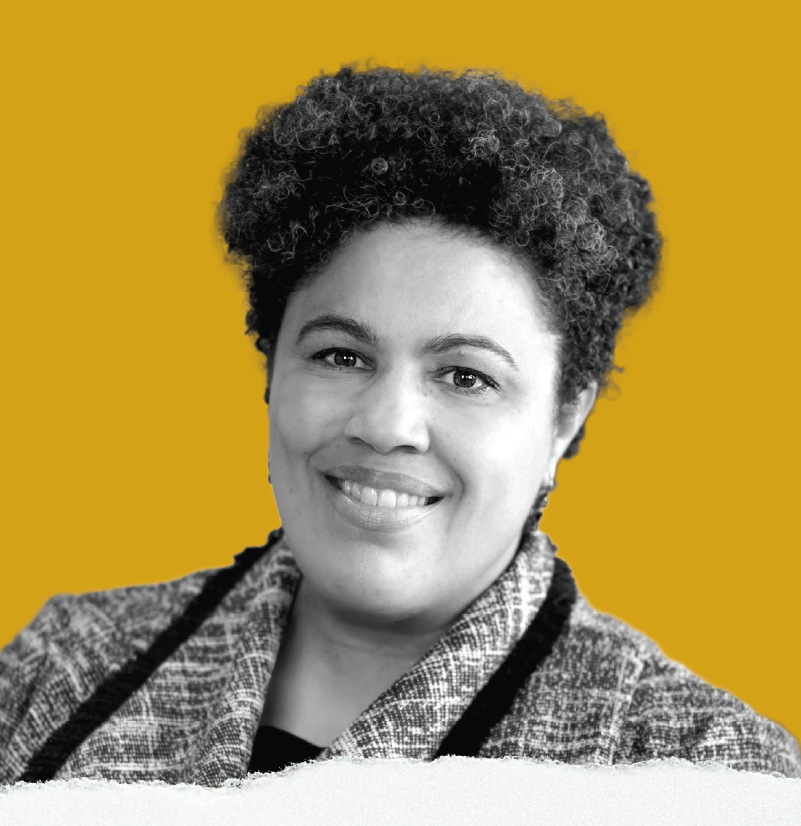 Success
1. Organizational diversity, equity, and inclusion (DEI) work requires a lot of emotional labor because it is often met with resistance. So, it's important to count small wins to keep moving forward. Successes don't always look like "career success," but they might look like an organizational leader echoing and taking action on a key equity issue that BIPOC staff have been pointing to all along. Or like marginalized communities feeling valued by your organization's partnership. That adds up. Or like completing a comprehensive organizational assessment and equity plan. The next thing you know, that equity plan is driving the organization's strategic framework, and all staff departments and levels of leadership are moving together in the same direction toward racial equity, social impact, and true transformational change. With persistence, those small wins add up to great successes. I'm very proud to have worked together with teams of colleagues to achieve those goals.
Learning From Failure
There have been places in my career where I've transitioned to a new thing because I kept bumping up against brick walls or felt stuck. Sometimes that meant letting go of a dream that I had already worked so hard for. Letting go may have felt like failure at the time, but what I learned was that I was ready for a natural new phase of my life, and that my skills and experience were transferable to the next phase. Career experiences are building blocks. Those blocks aren't always the same size, shape, or color. But they are all valid. — As told to Blake Peterson 
---
Jessie Woolley-Wilson
DreamBox Learning President and CEO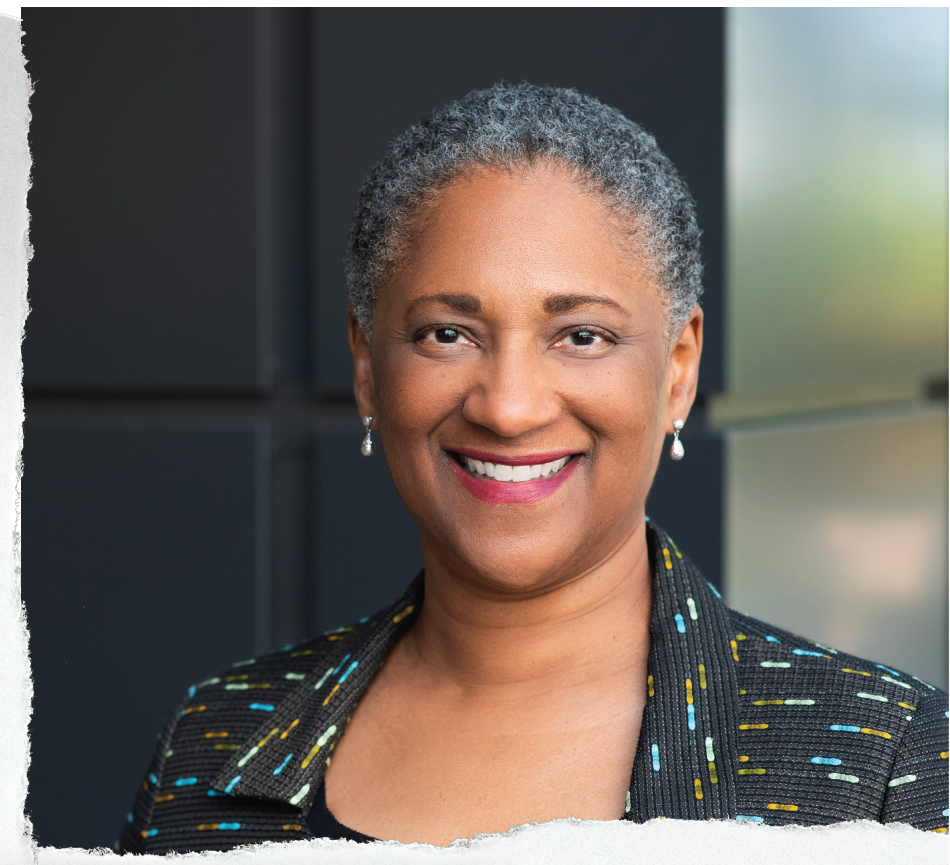 Successes
1. My journey into education technology (EdTech) began with a risky decision. I started my career in the banking industry, and while I was successful in the fi eld, it did not fulfill me. So, after work, I would go to Harlem and volunteer as a tutor. It was there that I realized the kids I was tutoring were just as smart as I was, but they did not have the same access to opportunity as I did. It became clear to me that while talent is everywhere, opportunity is not, and that education is the bridge between the "haves" and "have nots." This experience led me to switch careers to EdTech, where I could work to bring high-quality education experiences to all students — regardless of race, gender, or ZIP code. When I decided to make the shift, many people thought I was crazy for changing industries, especially moving to an industry as young and nascent as EdTech. Nevertheless, I went with my gut, made a risky career move, and never looked back.
2. We've built a strong, mission- driven team at DreamBox. EdTech is a challenging industry to disrupt. To find candidates that were ready for this challenge, I decided to hire prospective talent for a quality I call "nimble intelligence," which is an ability to think critically and harness the collective wisdom of a group to best support both DreamBox and our customers. By hiring for nimble intelligence, we've established a strong team of EdTech innovators who wake up every day motivated by the challenge to transform education (even when it gets hard) and driven to unleash human potential by unlocking learning potential.
3. When the first wave of COVID-19 forced schools to close, I worked with my team to implement a "survive to thrive and drive" phased strategy. In our survive phase, we made sure to take care of employees, who would then be able to take care of our customers, which would ultimately protect the business. Entering our thrive stage, our team continued to listen, adapt, and innovate to the needs of our customers. We accelerated the rollout of an analytics capability, DreamBox Predictive Insights, to help educators identify where students are in their learning and to help administrators determine which students are on track for end-of-year assessment success within just three weeks of use. In the drive phase, we successfully expanded into the English Language Arts (ELA) market with the acquisition of Reading Plus and Squiggle Park and announced our new partner, Evergreen Coast Capital, to drive student-learning growth.
Learning From Failure
(When the pandemic hit) I reached out to my CEO colleagues to see how they were going to handle this moment, and how they would instill confidence and calm with their employees. Most of them said I should appear confident and tell employees that we would get through this pandemic. I spoke with one additional mentor who offered the opposite approach. He told me to embrace being an authentic leader and to be vulnerable with my team. So, I decided to get in front of the company and say, "I don't know." I told the team we would meet regularly, and I would be transparent with them as we learned more about what the future would hold. At the time, it was counterintuitive to show vulnerability, but I remember feeling a collective exhale from our team as we all knew that there was much uncertainty ahead, but we could find certainty in caring for one another and staying proximate to our school district customers when they needed us more than ever. Humility in leadership engenders loyalty. — As told to Stephanie Quiroz
---
Madeline Haydon
nutpods Founder and CEO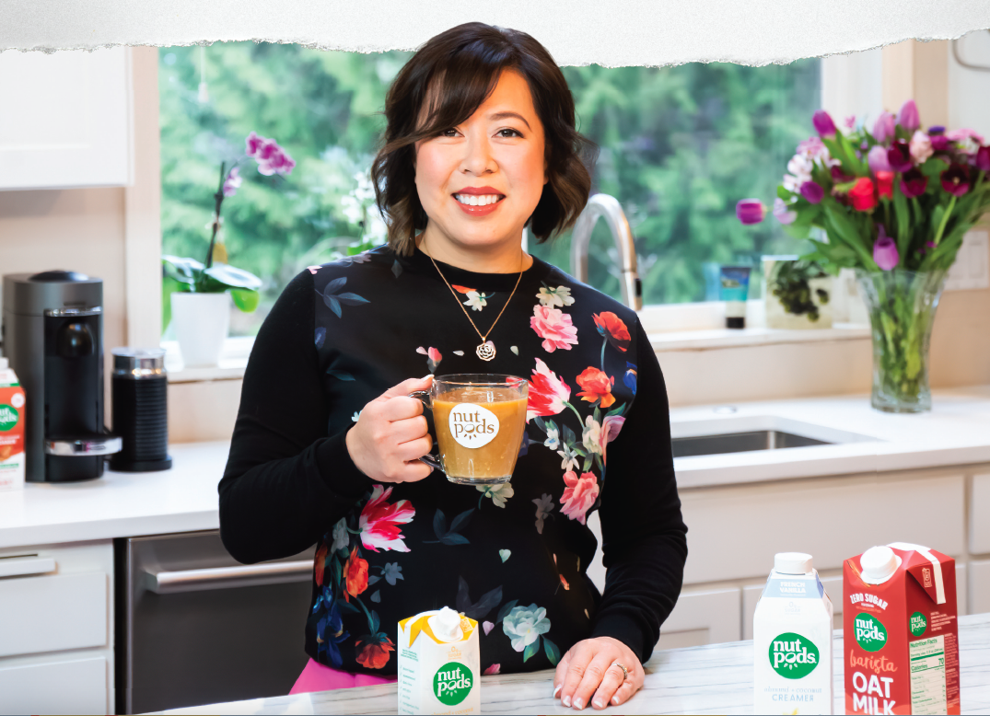 Successes
1. I launched nutpods on Kickstarter and, to my delight, realized that others wanted the same thing as I: a dairy-free, better-for-you way to drink coffee with creamer. Creating a commercial formula for any food product is a challenging endeavor, but for a first-time entrepreneur who doesn't even come from the food industry, it seemed, at times, impossible. I quickly found out how difficult it was to convert a kitchen recipe into a commercial one. After two years of failed recipes trials, spending all my Kickstarter funding, blowing through my 401(k) and savings, we broke through on the 22nd trial with a unique formula that now outsells many of the brands I was using at the time.
2. Now, I have a formula and a dream, but there was one more thing I needed to get this business off the ground: money. As a first-time founder, a woman, and a person of color, I was aware that only 2.5 percent of venture capital goes to female founders and even less to persons of color such as myself. I am proud that, through our success, we are validating numerous research studies that show women-owned and -led companies outperform their male counterparts. Investors want disruptive brands and products, but it sometimes takes an unconventional or outsider lens to provide that vision.
3. We have been in business for nine years, but year six was a breakthrough year for us. We were awarded (the title of) Amazon Small Business of the Year, ranked No. 13 on the Inc. 5,000 Fastest Growing Companies in America list, and No. 2 in the entire food and beverage industry. We have continued to build on that success by becoming the No. 2 brand of plant-based creamer across all sales channels, expanded into most national grocery chains, and have maintained a dominant No. 1 position on Amazon since our launch.
Learning From Failure
From flavors that didn't catch on (cotton candy creamer, anyone?) to investors that backed out at the last minute to hiring decisions that had the experience but didn't fi t our culture, we have learned, evolved, and progressed. The key in my experience is to accept and identify what's not working, which sometimes can be difficult. You cannot innovate or bring change without risk and trying something new. So, we challenge ourselves to be courageous. To try. And if they don't work out, they weren't a failure. They were lessons for our future success. — As told to Stephanie Quiroz
---
Amy Lavin
Stroum Jewish Community Center of Greater Seattle CEO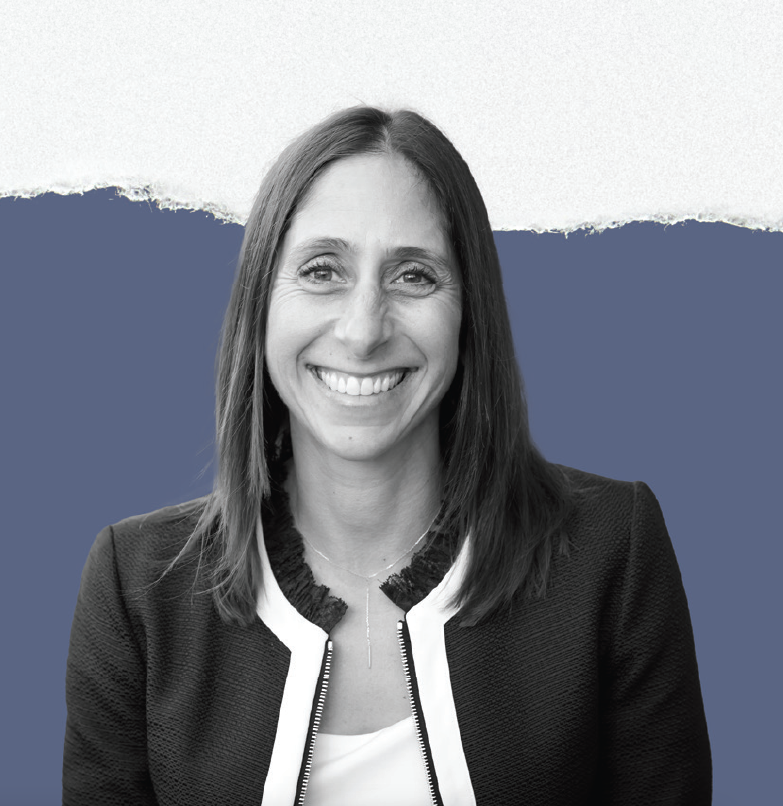 Successes
1. The days of June 2020 were filled with uncertainty and fear. Yet the Stroum Jewish Community Center's commitment to community connection, thriving families, and operational processes inspired us to reopen, welcoming children back to our Early Childhood School and then to J Camp. Small steps forward, daily practice, and extreme community gratitude gave us the confidence to gradually reopen more programs to more people and bring back community.
2. Obliteride is about two things: tapping into the unrelenting hope that together we can cure cancer faster and garnering vast appreciation for the world-leading research happening right in Seattle at Fred Hutch. The combination of personal emotion and research excellence have come together to light this city Obliteride orange. After nine years, Obliteride has raised over $36 million dollars, and motivated tens of thousands to support Fred Hutch rock star scientists in their lifesaving research.
3. Shifting your career midway through the journey can be scary and wildly rewarding. At the time, I was motivated by the mission and the idea of testing my professional skills, to see what I was able to do with a new charter and different tools and resources applied in a wildly different setting. Stretching muscles in new ways builds flexibility and strength, especially when the challenges push you into a new comfort zone.
Learning From Failure
Twice in my career I've felt defeated, measured by the stomachache I had each evening driving home from work. In both cases, group dynamics were interfering with business objectives and outcomes. I moved beyond each situation by finding departments/teams with large enough business aspirations that our shared goal(s) unified us in a common direction, leaving no time and space for antics. I've learned that when personal dynamics loom larger than business goals, that's my signal it's time to move on. — As told to Blake Peterson 
---
Christopher Ross
Seattle Humane Society CEO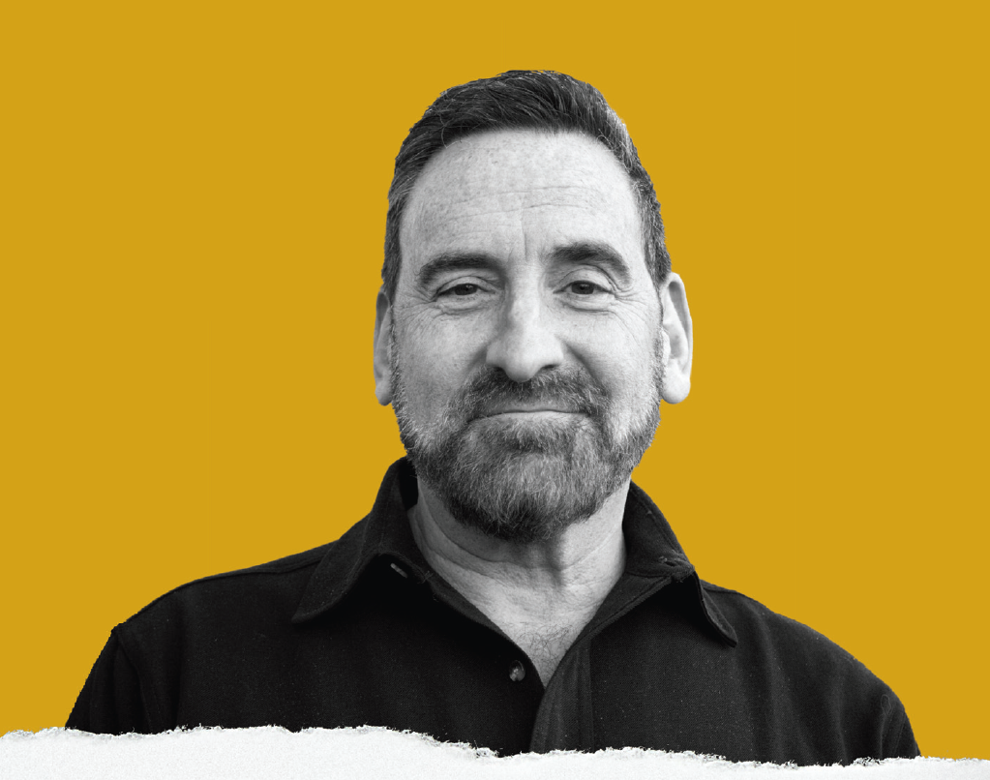 Successes
1. In 1992, I was a manager at Starbucks in Chicago. A remarkable young woman approached me in need of a job. She was awkward in the interview, and my team expressed concerns about her lack of qualifications. I looked beyond her limited business skills and saw her with my head and my heart. This individual turned out to be one of the most amazing team members I've ever worked with at Starbucks, and that job truly changed her life for the better. It also taught me a profound lesson. I learned to always view the whole person, look beyond the printed CV, and trust my instincts.
2. In 2018, I was the COO at an affordable-housing nonprofit. This was a 98-year-old organization, and there were serious and valid concerns about whether it would be able to make it to its 100th anniversary. Designing a plan to stabilize the organization required (us) to be bold and fearless, as we were staring at a fiscal cliff. I was able to work with municipal leaders and area nonprofits to orchestrate a merger with a peer organization that shared the same mission and values as us. One thing I learned here is that there is no challenge that can't be overcome through innovation, collaboration, and humility. I also was reminded that while change is inevitable and necessary, it is scary. But as a business, you can never stand still.
3. I count my career shift to Seattle Humane as my third success and the one most dear to me. Being a part of Seattle Humane allows me to bring the best of myself to the table and focus on the things I love doing. I'm still in the nonprofit space and making a difference, but now I'm on the other side of the leash, so to speak. What I've learned is that animal welfare is more satisfying — and 10 times harder — than I imagined. Whatever the challenge is, I approach it with the same question: How does this experience bring out the best in me?
Learning From Failure
I had spent 18 months developing a leadership conference that was set to take place at a coffee farm at the top of a mountain in Costa Rica. The team I was leading had built the curriculum, program designs, massive logistics, and supporting infrastructure required to bring together 4,000 people. It was early 2000, and the fiscal conditions were strained. Regrettably, it became clear the optics of such a venture were not great, and so the entire conference was canceled in the 12th hour. I happened to be in Costa Rica when the decision was made and personally delivered the news to a lot of disappointed vendors. I learned many things from that experience — that while projects end, people move on (though it didn't feel that way at the time); I learned again that change is scary but also necessary; and, above all, always have a backup plan for your backup plan. — As told to Madison Miller 
---
Chaitra Vedullapalli
Women in Cloud, Co-founder; Meylah, Co-founder and CMO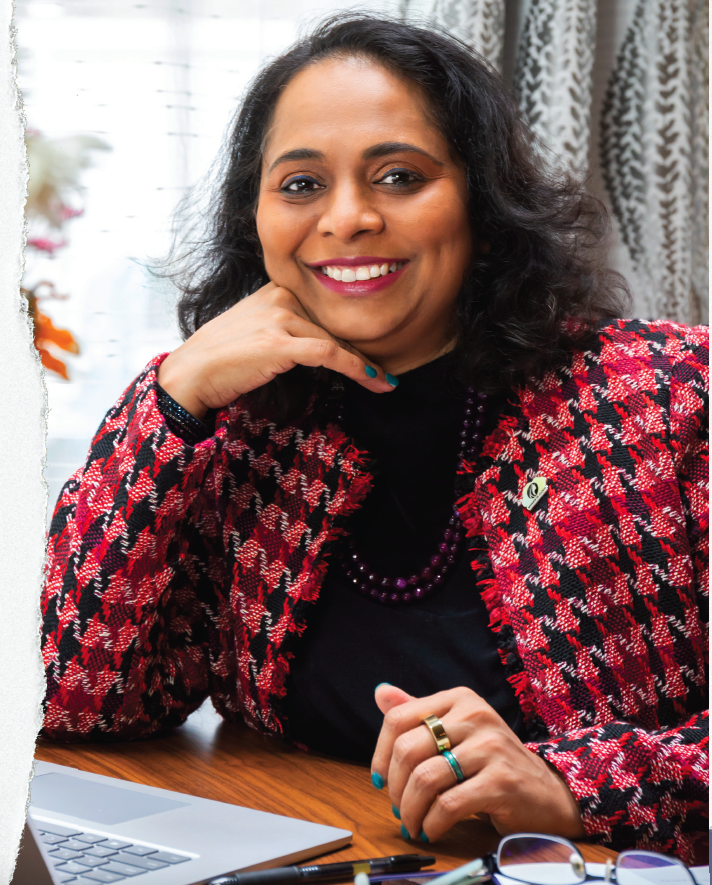 Successes
1. Success can be achieved in three different ways: generating access and creating impact, developing new technologies, and mentoring our youth to lead. I created a leading billion-dollar economic access strategy for women tech founders with Women in Cloud's accelerators and platform.
2. I build cloud solutions such as Warm Introduction Platform (GET Introduced) and a Co-Sell event marketing platform (Speaker Engage) to help leaders to grow their careers and businesses.
3. I've supported and mentored our relay generation in projects such as the 3D printing Hackathon in Washington (4,000 kids), and the Micro Internship Projects to help youth develop their confidence by inspiring them to unlock their dreamed projects.
Learning From Failure
Failure is an opportunity to grow, learn, and achieve the ultimate goal. I have faced exclusion many times in the past. Sometimes, I faced it with projects that were taken and communicated without my involvement. On occasions, I wasn't even invited to be present. The way I overcame this challenge was by creating trust across my environment, and a collective action framework to drive change, starting from the workplace, our community, and our industry. — As told to Stephanie Quiroz 
---
Ray Cullom
EastHUB Founder and CEO
Successes
1. Moving to Istanbul, Turkey, and opening a large performing arts complex in a city after which the term "byzantine" is named proved to be enormously challenging in many ways. The aspect I believed going in that would present the most challenges, hiring a top-tier professional staff in a culture that had no tradition of large arts and culture institutions or arts administration training programs, turned out to become one of greater successes of my tenure there. It taught me that passion, intelligence, creativity, and drive can outweigh a resume showing decades of experience.
2. Fundraising is always a challenge, especially for long-tenured organizations acting within a relatively small marketplace. … I encountered this in Connecticut, where I led a professional theater company called Long Wharf Theater. The one major thriving industry in the nearby communities — biotech companies in the orbit of Yale University — had proved impervious to traditional fundraising appeals. … We produced a prominent new play about the impact on a family of a parent suffering from early onset dementia. … I was able to inaugurate a new event called Global Health and the Arts, which engaged local biotech companies, as well as pharmaceutical companies and regional medical professionals in a two-day discussion symposium at the theater, capped off by a presentation of the new play. Lesson: Approach every new year as a blank slate for fundraising, and never become reliant on "template" appeals.
Learning From Failure
I was running a theater in the boroughs of New York City, and I had hit on (or so I thought) the perfect new production that was going to put this moderately successful theater "on the map" as a major player. I teamed up with the original creators of FOSSE to produce a brand-new musical about a choreographer named Jack Cole, who was a major influence in the modern dance movement. I fell prey to what was a classic case of confirmation bias. Although the musical ended up excellent and meritorious in many ways … I learned to always have people around to challenge my assumptions and subject every new plan to scrutiny and review. — As told to Stephanie Quiroz 
---
Kathleen Mitford
Microsoft Corporate Vice President of Azure Marketing
Successes
1. I've always been a curious learner and embraced fresh challenges. These qualities served me especially well when I decided to change careers from fashion design to designing technology for the retail industry. It was a big change, but my curiosity, willingness to learn new things, and keeping a growth mindset helped me navigate, and the decision ended up being career-defining. Here I am 25 years later, still in the tech industry and loving it.
2. During my 15 years at PTC, I led an initiative with the CEO and board of directors to transform the company culture, product portfolio, business model, and go-to-market strategy. We evolved into an innovative, future-focused, high-growth company. Working with global business leaders helped us define the potential of Internet of Things and Augmented Reality. We weren't afraid to go after big ideas or embrace something new, which brought new growth and value to the company.
3. Before joining Microsoft, my PTC team built a strong and mutually beneficial relationship as a Microsoft partner company. This collaboration across stakeholders at both companies showed us the value of "better together." Before, we were competitors, but ultimately, we partnered to identify value areas for each company with a shared goal: help customers drive digital transformation. We even won The Microsoft Partner of the Year Award multiple times, and I'm proud of the relationships built.
Learning From Failure
While successes are great, failures are often where we learn and grow the most. Early in my career, I stayed in a position for too long knowing I didn't have strong manager support and that I wasn't growing. In hindsight, I wish I advocated for myself and made a change sooner. I take great pride in my work, and this role even impacted my personal happiness. My failure was not acting sooner and not reaching out to my support system. I learned a hard lesson and the true value of staying proactive regarding my role and career. — As told to John Stearns
---
Tom DeBord
Overlake Medical Center & Clinics Chief Operating Officer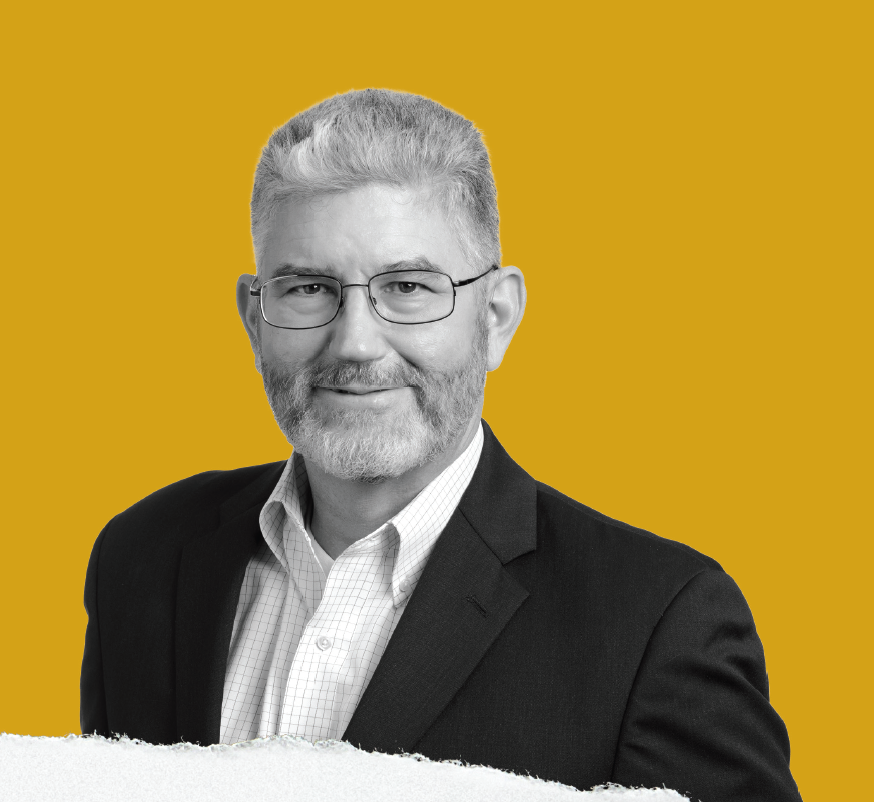 Successes
1. To complete our $265 million campus expansion we call "Project FutureCare," we had to assemble a team of architects and project and construction managers to work with our staff , physicians, and leaders to design and build state-of-the-science facilities. This teamwork was essential to ensuring we created facilities that enable our staff and providers to deliver high-quality, safe care patients deserve, and that will serve Bellevue and the Eastside for decades to come.
2. Early in my career, I was asked to lead a clinical department I had no experience with. I agreed, and in addition to being director of accounting, I became the director of a family practice residency program. I had to learn a lot of new things in a short period, but what I learned by being willing to take on a new role was that I loved operations, and this single event was a turning point in my career.
3. I have had the chance to hire several directors and executives for my team, and I focused on leaders who shared our hospital's core values and mine. That, coupled with hiring individuals that had different skills and abilities than I did, enabled me to create high-functioning teams that are laser-focused on patient, provider, and employee engagement, and superior patient outcomes.
Learning From Failure
At a previous hospital I worked at, we had a failure in our order system where a medication was on backorder, and our vendor offered a substitution. It turned out it was not an acceptable replacement and caused harm to a patient. This was caused when everyone in the process was told, "This was a substitution," and did not check the label (too trusting). We then dramatically changed our ordering and distribution process to eliminate this type of error from recurring (verify), and we kicked off a journey to zero harm (becoming a high-reliability organization). The impact of this was a greater than 75 percent reduction in harm to our patients in two years. — As told to John Stearns
---
Tami Fujii Kinona
KINONA Co-founder and Chief Strategist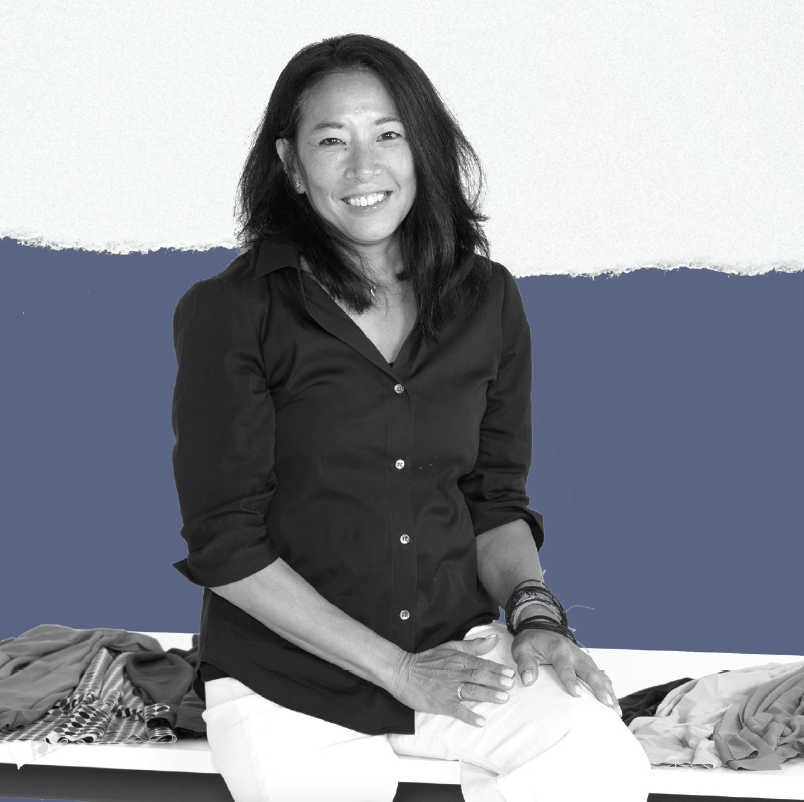 Successes
1. I've been most successful in my career when I understand what the objective is for a given role and then have carved my own path on how to get the work done in a way that feels authentic to myself and my skill set. For example, when I was in tech marketing, instead of faking my way through understanding all the technology, I created a forum for engineers and product managers providing valuable insights from the development team that didn't come across on a simple product brief and made the process fun and more engaging. 
2. I have had the pleasure of working with so many incredible people in my career. Some of the people I met at work 30 years ago are some of my closest friends and colleagues to this day, including my KINONA co-founder. I have made a c conscious effort to nurture relationships and to keep them going, and some of them have turned into business partnerships that have helped us grow our company.
3. I have tried to not let a bigger salary or title either keep me in a role or drive me toward a new one. I was a single mom for quite a while, so for me, I had to remind myself of this on a regular basis. At the end of the day, I wanted to be happy and fulfilled, and knew that the money would follow.
Learning From Failure
Early in my career, I kept my work close to (my) vest. When I was a young marketer, asking for help, insights, and alignment wasn't part of my DNA. I wanted to figure it out on my own. I learned after several pitches fell completely flat — or when leadership would ask who I had worked with — that I was on an island. It felt very lonely. When I did have success, there was no one to share it with, which was even more demoralizing. My takeaway here is to check in often, ask for help, and create a sense of team. — As told to John Stearns
---
Dawn Beauparlant
WE Communications Chief Client Officer and President of North America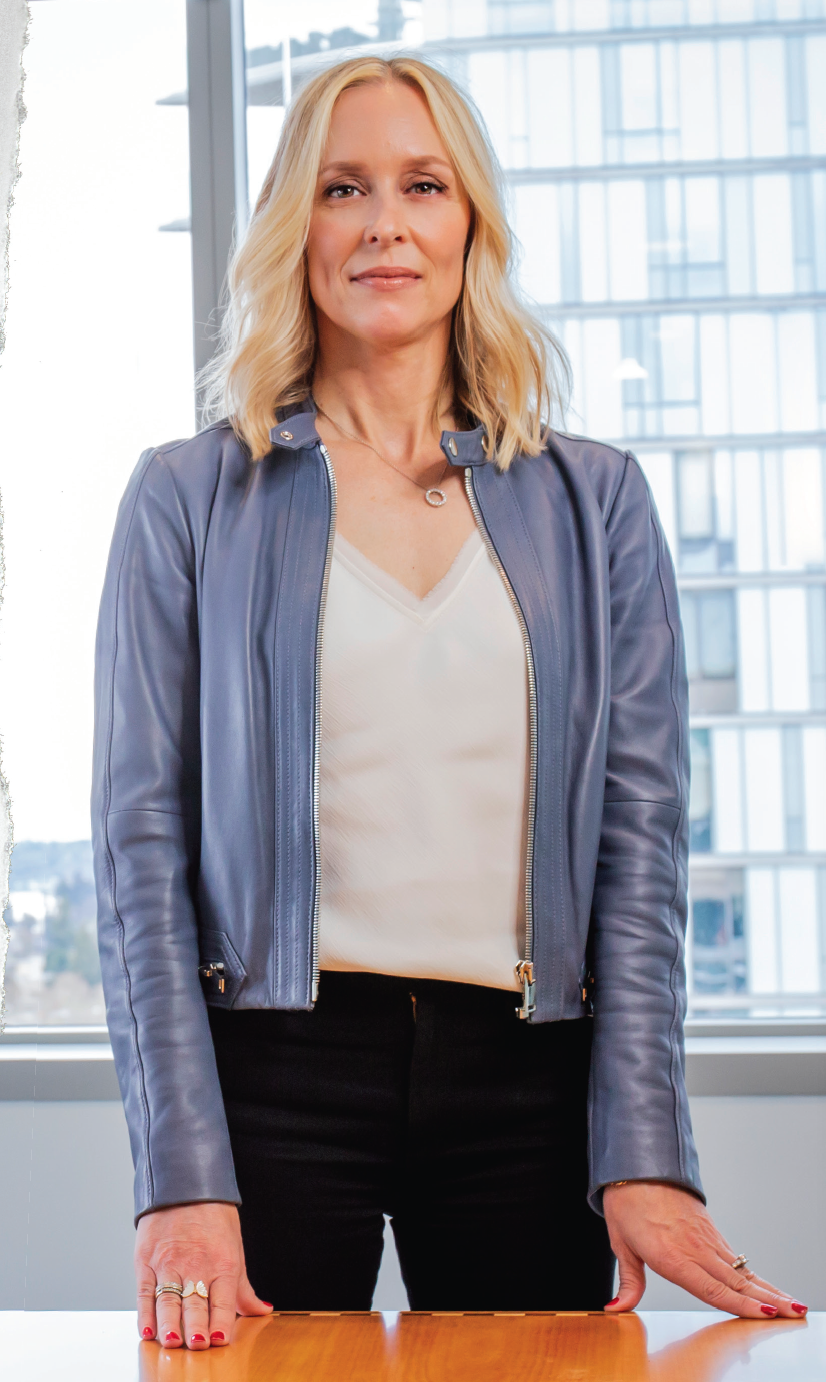 Successes
1. It's very cool to be recognized for our commitment to our people and culture in a couple of recent awards: PRWeek's Best Places to Work (for the second year in a row) and the Human Rights Campaign designation of Best Place to Work for LGBTQ+ Equality (four years running).
2. Mentorship from WE's two amazing women founders, Melissa Waggener Zorkin and Pam Edstrom, helped me understand what success and leadership really looks and feels like, which is less about the output and more about the "how" and "who" you're surrounded by and how you create together. I've learned to put more weight on how I show up for people versus looking only at achievements themselves.
3. I've had a few dramatic role changes in my career. While daunting, these new opportunities gave me amazing, meaningful opportunities that opened entirely new doors in my career. The success was having the courage to try.
Learning From Failure
I try not to hold on too tight to my failures. But of course, I've had them. One that stands out is a time that I let passion overtake perspective. I was so convinced of something that I debated with an important client from the conference room all the way through to the parking lot. When the client got in the car, and I was still arguing my point, I realized I had gone too far. While passion is great, I now know to stop at the exit sign of the building. — As told to John Stearns