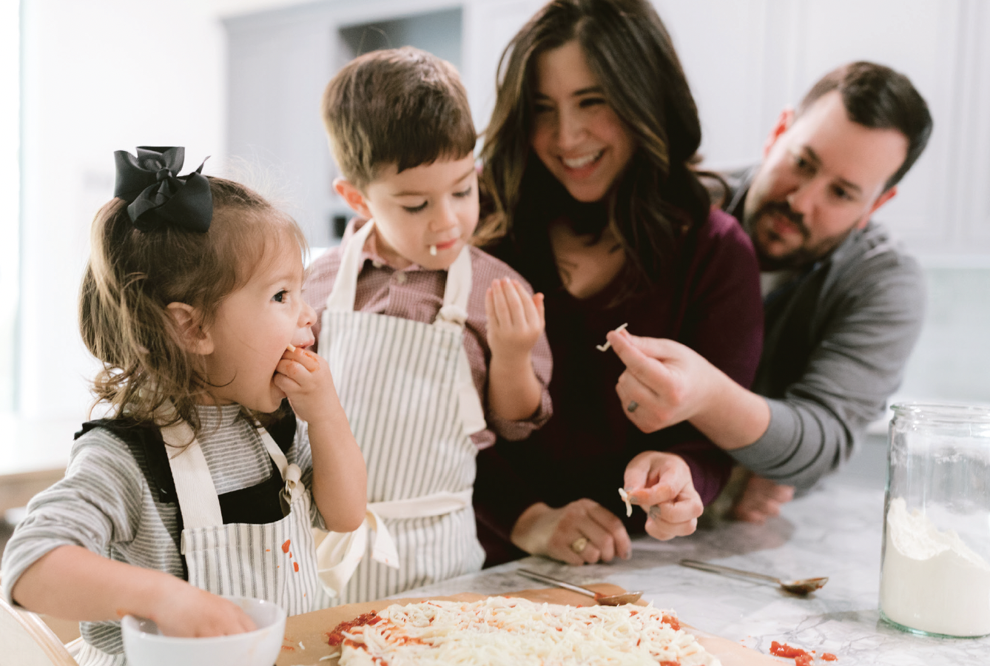 The pandemic influenced many to forgo grocery stores and opt for delivery or curbside pickup. Some struggled to get what they needed when they needed it with the more popular grocery-delivery companies. As a solution to this problem and others, Antoinette Rosenberg created Gather'd Market, a grocery-delivery service that prioritizes families' needs.
The Woodinville resident officially launched Gather'd Market this April, but her idea formed toward the end of 2019. With young children, she said her family was just starting to get into the routine of dinnertime.
"We just decided dinnertime was going to be sacred and that it was going to be the one thing that we were going to get right as far as being with our family and creating really meaningful routines," Rosenberg said.
However, she never learned to cook growing up. As a result, thinking about feeding her family was an ordeal, she said.
"I had to find recipes that were healthy but also kid-friendly. And then make the grocery list, and then I had to figure out how to get it. I just realized that there were so many places where that broke down, and we just ended up eating chicken nuggets," she said. "Every week as I sat to do this process, I thought about women everywhere. I was thinking about the mental load that women carry, and I just knew that what I was experiencing was very universal — like we were all sitting down trying to figure out how to handle all the different parts of life."
She looked around, she said, and wondered whether anyone was doing anything to help. That's when she had the idea to remake the grocery store experience and put the consumer at the center.
For a $10 monthly membership, customers can shop Gather'd Market in two ways. They can enter the site and shop the way one would with Instacart. The one difference, Rosenberg said, is that it has four grocery stores in one place — it doesn't put in four separate orders for four different stores. "Then, we shop at Trader Joe's, Whole Foods, Metropolitan Market, and PCC for you in one order," she said.
The second way is to shop directly from a recipe. It's part of solving mealtime, Rosenberg said.
"We use a lot of good content from food bloggers and chefs. We've worked with them to help people get inspired and then be able to make that recipe. You can also adjust the recipe (and thus the groceries) to your liking. So, if you're craving lasagna, you can find a recipe on the site and order the ingredients and change out whatever you need," she said.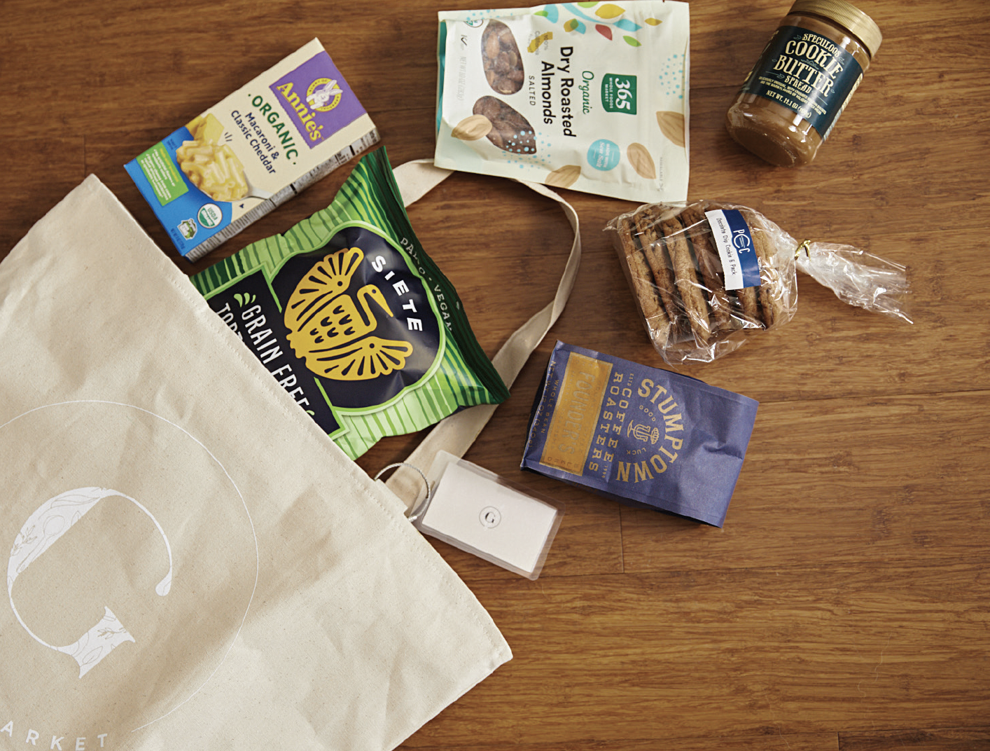 All orders more than $25 receive free shipping.
A key component that separates Gather'd Market from the rest is the fact that it is not on demand.
"As I built Gather'd Market, I really thought about, 'How do we set a better model for how we treat, pay, and schedule our delivery workers?' So, our model is not on demand. We wanted to have a balance of the consumer being able to get their stuff quickly but also create good working hours. So, we have next-day delivery (Monday through Friday). If you order by 8 p.m., your stuff gets to you by 4 p.m. the next day," she said. "That allows us to give set schedules and pay fair wages to ensure that our team can be home for dinner with their family. That's something that is really important."
Learning from others' mistakes, especially when it comes to getting orders consistently correct, Gather'd Market provides clear communication to customers when an item is not in stock and what substitute can be made.
"Throughout the pandemic, we've been ordering groceries, and a lot of times the orders are wrong or missing something. It's actually a really big deal. You just didn't mess up the order; like, the whole dinner is messed up now," Rosenberg said. "I think that there's an understanding we have for the consumer of things like what substitutions work and what it means when a product is out of stock and how we actually compensate the consumer for when we get something wrong. Because we're really not just messing up an item; we're really messing up a meal. I just think there's something about the empathy we have for this consumer that will allow us to serve them better."
In the months following Gather'd Market's launch, Rosenberg said it's been rewarding to know how this has made people's lives easier and how it has lifted the burden for families — especially the women who usually carry this burden.
"When I ran the pilot, I had my testers send back videos talking about the experience. There was just enthusiasm around every part of it. We deliver in reusable canvas bags and washable totes, and they're like, 'This just felt so nice to feel like I was getting the farmers market delivered, even though it's your grocery store.' And so those moments of joy and knowing that it was making somebody's life a little bit easier has been by far the most rewarding," she said.
Although Gather'd Market's future is yet to be set, Rosenberg said she hopes to create a space where local makers can get their products into homes in a way that's easier than getting to the grocery store, as well as building a physical space for shoppers.
"There are parts of the grocery store that people really love. I love discovering new products. I love seeing what's in season. How do you just take the parts you love and make an experiential store? The majority of their purchasing is happening online. Building an experiential store for food is on the path and really rethinking what the grocery store looks like in this new world," she said.