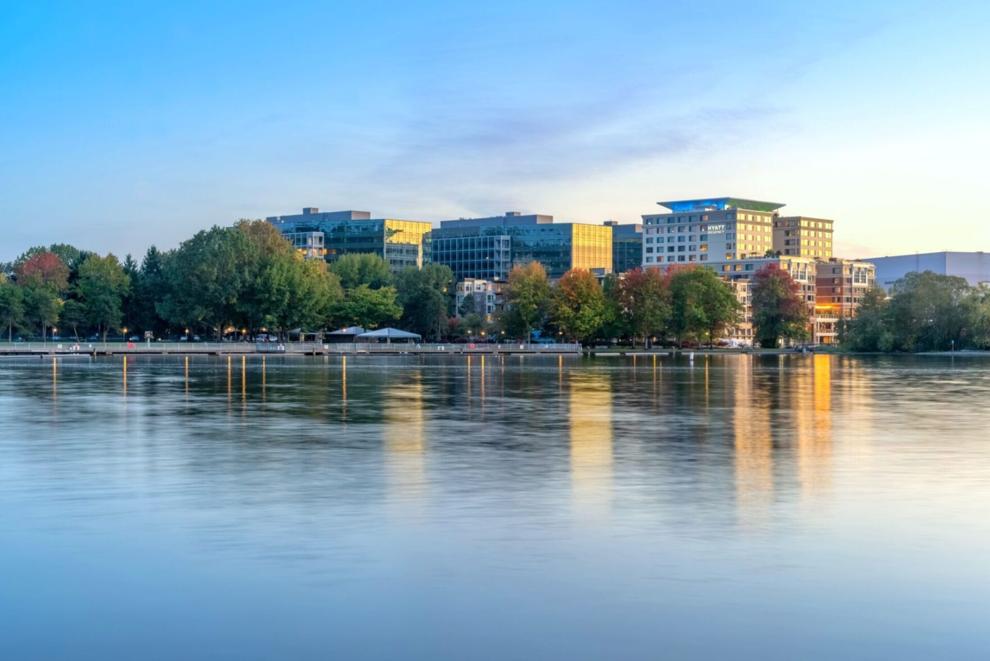 Nestled at the southern tip of Lake Washington near the convergence of Interstate 405 and State Route 167 is the city of Renton. This metropolis of more than 105,000 has a diverse and strong business community that is extremely robust.
"Renton is an interesting place because if you look at a map, it's way more central," Michael Christ, founder and CEO of Renton-based SECO Development and the visionary behind Renton's Southport campus, said of the city's optimal geography between the airport, Bellevue, and Seattle.
Another feather in Renton's cap, according to Christ, is all the room it still has to grow.
"(The City) was wise in the way they divvied it up because of these giant employers like Boeing, who have had hundreds of acres, and they created the open space. They didn't overbuild every inch of it," he said.
---
Renton by the Numbers
Population
106,785
Change since 2010
16.2%
Median household income
$79,824
Percentage of residents with a bachelor's degree or higher
35%
Median home value
$442,600
Most common industries
12.9%
Health care and social assistance
12.9%
Retail
11.8%
Manufacturing
Largest employers
Boeing
10,319 employees
Valley Medical Center
4,114 employees
Kaiser Permanente
3,010 employees
Renton School District
2,379 employees
PACCAR Inc.
1,385 employees
SOURCES: U.S. CENSUS BUREAU, DATAUSA.COM, CITY OF RENTON
---
Christ's own Southport development abuts Boeing's lakefront property. Elsewhere in Renton, former Boeing land has been earmarked for the Seattle Sounders Football Club. A previous office park for the aerospace giant — which was used for offices and as a central hub for flight simulation courses and on-location airline maintenance training — will become a 300,000-square-foot sports facility.
Known as Sounders FC Center at Longacres, the site will house four full-size practice fields as well as 50,000 square feet of office space for operations and front office personnel. Upon completion — the project is estimated to conclude sometime in 2024 to coincide with the team's 50th anniversary — it will be the first time in club history that its entire franchise will be under one roof.
"With Longacres, we've found a location brimming with Pacific Northwest history where the Sounders — a team that brings its own deep roots, growing since 1974 — can plant our flag and create a home for our next 50 years," Sounders FC majority owner Adrian Hanauer said in a February 2022 announcement.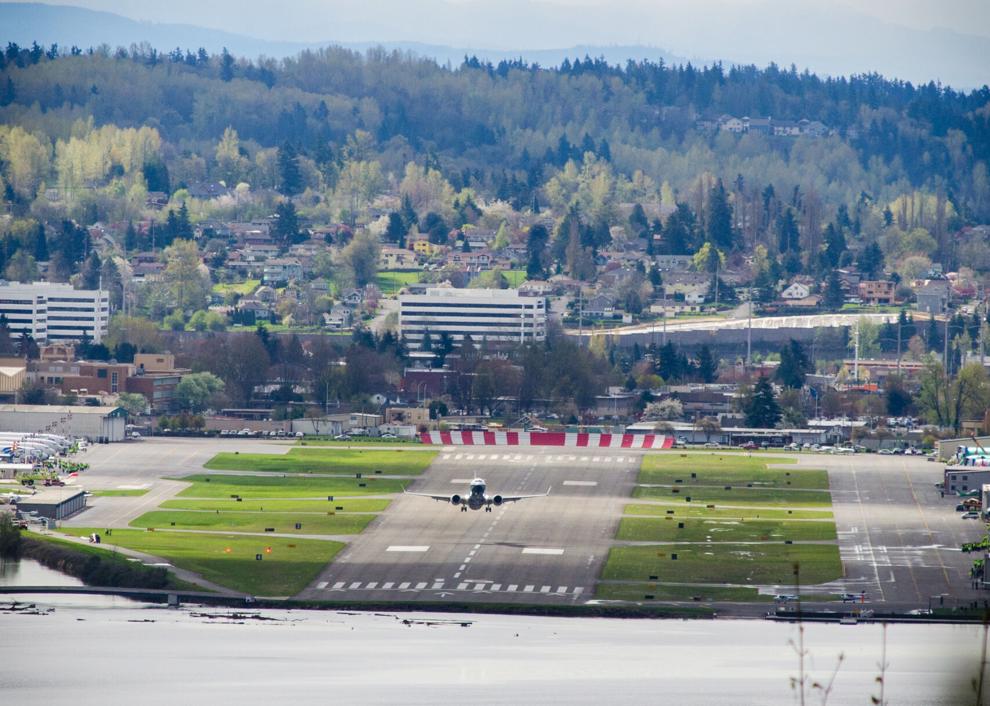 The football club isn't the only big business to eye Renton real estate. Askren said many big names are moving to or expanding into the city — Blue Origin, UW Medicine, and the recently opened Topgolf, to name a few.
Blue Origin, the Jeff Bezos-founded aerospace manufacturer, does not plan to abandon its tent-like headquarters just south of Renton in Kent. Nor will it bring new construction to Renton. Instead, it will acquire existing commercial space, according to Askren.
"They're taking over a good-sized building south of I-405 and they're also doing what they're calling the DaVinci Laboratory, which is going to be one of their R&D areas," she said. "They're really looking to enhance and expand what they have in Kent."
---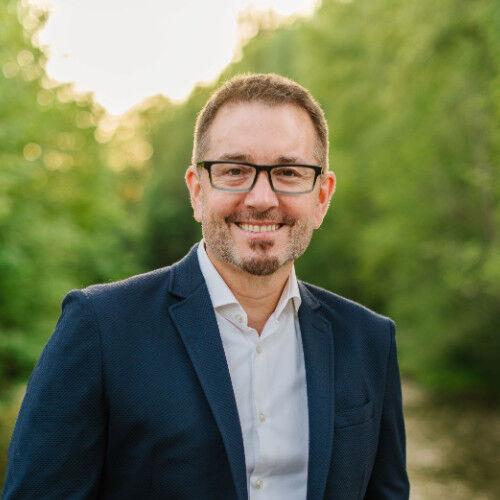 Mayor Minute
Armondo Pavone, Mayor, City of Renton 
What makes your city a great place to do business?
Renton is the center of it all. We have a thriving business community, entertainment, nightlife, and many restaurant options. Renton is easy to access from various locations within the Puget Sound region. Our proximity to the lake, the airport, and everything else we offer is what makes Renton a great place to live, work, stay, and play.
What is the most exciting thing for your city regarding the business community?
Renton has a once-in-a-lifetime opportunity on the horizon. The Seattle Sounders — with their new headquarters in Renton — will be hosting the 2026 World Cup. Renton is excited and ready to welcome the attendees, teams, and fans. Our hotels, restaurants, and retail businesses will proudly accommodate and showcase our diverse community located just minutes from Seattle- Tacoma International Airport and downtown Seattle.
What is something about Renton businesses that fills you with pride?
Renton businesses showcase our diversity. This is visible in the types of businesses we have, their owners, and those they employ. Our diversity offers everyone an opportunity to find something they will enjoy. This could be playing a round at Topgolf, shopping downtown, visiting the Boeing store, or having dinner at a favorite restaurant. There is something for everyone in Renton.
---
Likewise, UW Medicine is expanding into the city with its Department of Laboratory Medicine and Pathology with a short-term lease for a Lind Avenue SW property vacated by the Federal Aviation Administration.
Christ's own Southport also has seen its share of big-name tenants, including notable game maker Wizards of the Coast. The Eastside company responsible for "Magic: The Gathering" and other games plans to depart from its current space and is in the process of personalizing its square footage at Southport.
While large businesses like Boeing, Kaiser Permanente, PACCAR, and others are some of Renton's biggest employers, the city also is home to a large and diverse pool of small businesses.
"About two thirds of our businesses are small businesses," Askren said, adding that the city has several grants and programs to bolster its companies with fewer than 50 employees.
One such program is a partnership between the City and a local newspaper, which kicked off in October.
"We're investing $300,000 and (the newspaper) is matching that — so (it's a) $600,000 marketing credit for businesses — and it is focused on the small businesses with less than 50 employees," Askren said. She added that the City has seen a "flood" of interest in the program and has 90 businesses enrolled.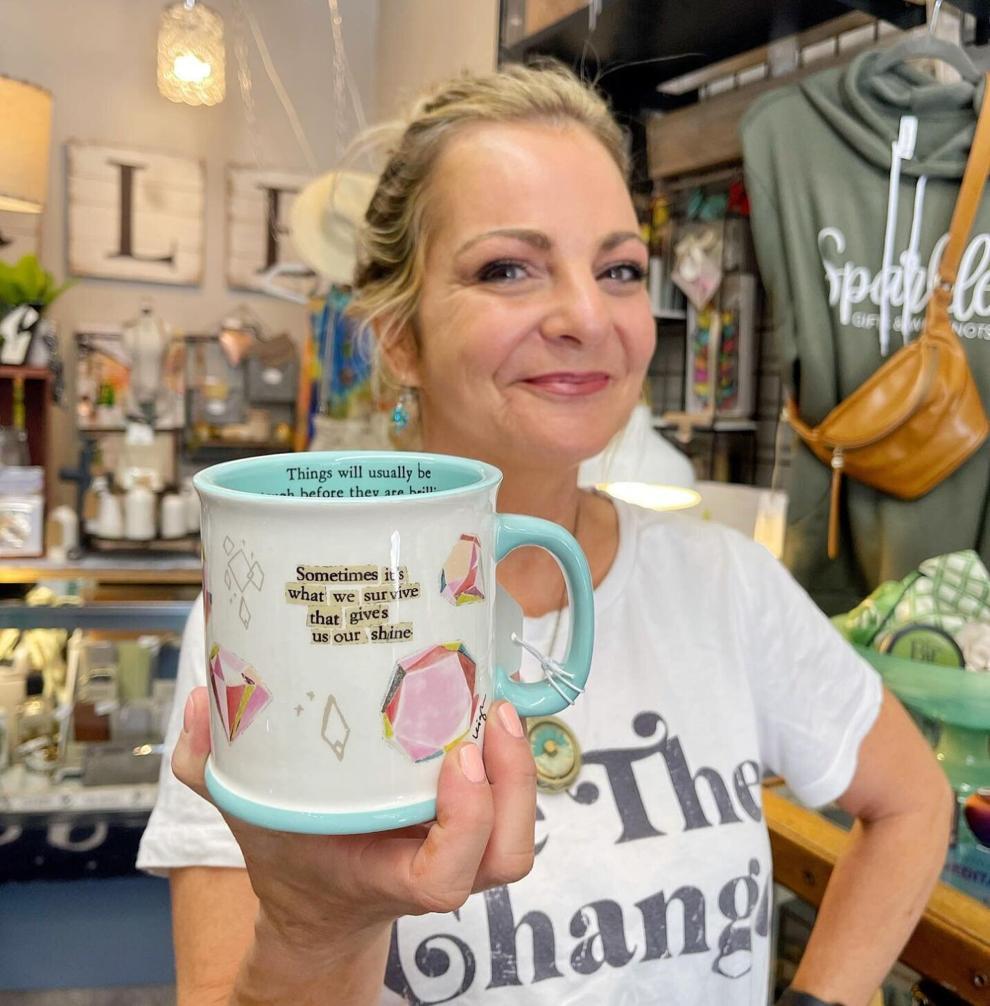 One such business is Sparkle Gifts & Whatnots on South Third Street. Owner Richelle Haas said she was excited to enroll in the program because she is a fan of the publication. The weekly newspaper suspended its printed product in March 2020 and recently resumed circulation.
The program, she said, not only gives her business exposure, but it also provides her and her staff with much needed and appreciated training on advertising, photography, and social media marketing.
"There's a young (woman from the newspaper) — she's probably my son's age — and she comes in and helps. She's just a breath of fresh air and helps guide us, because I'm 50-something and so social media and all that is not my forte," she said with a laugh. "It has been nice to have her kind of assist and (off er) a different perspective."
Another win for Renton's small-business community is the Washington Main Street Community Designation for 2023. Including Renton, the Main Street program's network represents 69 towns and cities utilizing the Main Street Four-Point Approach to revitalize historic downtown districts statewide.
"The great part (of the designation) is that businesses can divert a portion of their business and occupation tax that can be spent and used in Renton," Askren said. "It's really about being able to recapture and reinvest in the community, so we're really looking forward to that."
Back at the Southport campus, Christ is doing his part for small business in and around Renton by turning some of his square footage into coworking space, which he said he thinks will be ideal for tech startups and other burgeoning and established small businesses.
"We're going to do a couple of floors of like WeWork space and those will be really special," Christ said. He added that amenities like a rooftop garden and conference spaces, paired with an eventual water taxi and electric bus to Bellevue, will greatly benefit prospective coworking tenants during a time of economic uncertainty.
"It's a perfect time to do this because … people don't know whch direction and when this economy is going to start kicking," he said.
Whether at Southport's mid-rise towers overlooking Lake Washington or nestled among street-level retail shops like Sparkle, the business owners of Renton seem to all share a similar sense of community.
"I love the people of Renton," Haas said. "I've raised my family here and I think that's why I've stayed in business. … I just celebrated my five-year anniversary."