Today, artificial intelligence threatens to replace a sizeable amount — approximately 15 to 30 percent — of the human workforce. That imminent threat seems to hang over many professions, from truck drivers and administrative support jobs to servers and cashiers.
The use of robotics in industries currently controlled by humans, however, does not necessarily need to result in the outright replacement of human capital. That is the belief of Clobotics, a 2-year-old Shanghai- and Bellevue-based tech startup that designs hardware and software solutions to make people's lives easier, more connected, and less dangerous. The goal of the company is to design computers that can read and recognize images in order to enhance the work that humans can do while also taking on the tasks that we cannot realistically perform.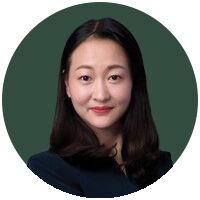 "You have to be very practical as a startup," said Claire Chen, COO and one of four co-founders of Clobotics, all former Microsofties. "You start with a few industries, tackle a few problems, and bring real value directly to your customers."
Co-founders include Chen, George Yan, Zhao Li, and Yan Ke. When they started Clobotics in November 2016, they weren't sure what problems they wanted to tackle, but had a handful of industries in mind that could benefit from hardware and software solutions that the team felt capable of designing. Two focuses were ultimately chosen for the company: wind power and retail.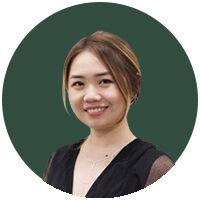 In the wind power business, for example, the potential impact that a company like Clobotics can have is far-reaching. Self-flying drones are designed to autonomously conduct inspections on wind turbine blades, taking high-resolution photos of the blades, then analyzing the photos for any cracks that need repair. Norma Luo, the finance and operations manager at Clobotics, put the importance of this kind of tool into perspective.
"Previously, it took our customers (wind turbine inspectors) about six to eight hours to inspect one turbine," she said. "They need to stop it, and when it's stopped, it's not making any money. They stop it and send one or two people, called 'spidermen,' to the top; they then strap themselves with ropes and climb down each turbine blade to inspect it."
The job is extremely dangerous. Wind turbines are intentionally placed in extremely windy areas; each turbine is about the height of the Statue of Liberty; and each blade is about as long as a Boeing 747. The job also is undesirable, sometimes deadly, and impossible to execute at the degree that is necessary for a thorough inspection.
"If someone is taking pictures when they're strapped next to this huge object, it's difficult for them to get a picture of the whole thing," said Luo. "And it's important to get a picture of the entire blade because when we consolidate all of the information into a report to send to maintenance to come fix the cracks, they need to know exactly where the cracks are and how big they are, as well as where they are in relation to the root of the turbine blade."
The drones, on the other hand, are programmed to keep each blade centered in their line of vision so each photo has the correct perspective.
This situation, said Chen, is one in which the use of a machine instead of a human simply makes more sense. By replacing the so-called spidermen with Clobotics drones, people don't have to put their lives on the line for a paycheck, and wind turbine-inspection companies and green energy benefits as well.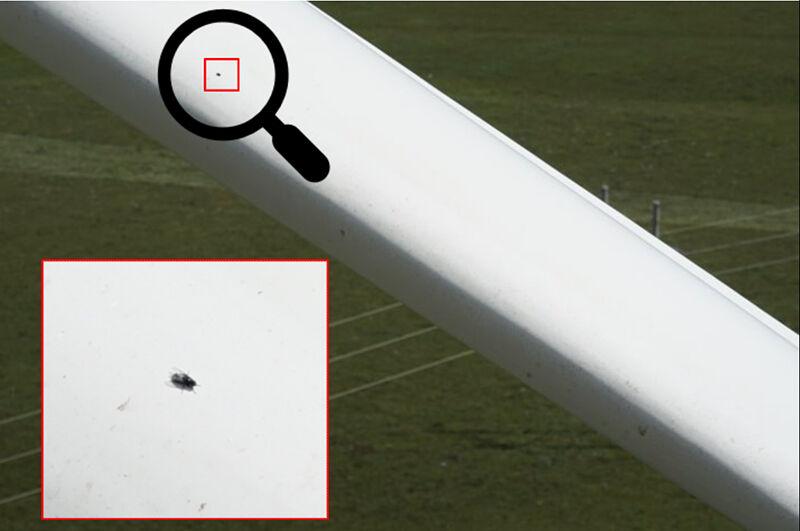 "With our solution, it takes at most 30 minutes to inspect the turbine," said Luo. "Thirty minutes versus six hours."
With the drones, inspections can be done with much more regularity: It's as easy as taking the drone out and pressing a button on the Clobotics app.
As Clobotics pursues this AI solution for wind power, which has become increasingly popular in China and is being introduced to the European and American markets, the company uses the same premise — computer vision — to solve a wide host of inconveniences in the retail industry.
The technology as it is currently being used serves giant consumer packaged goods companies and retailers for drinks and personal healthcare products. These large companies know what is being shipped to retail stores, but it is difficult for them to track what is actually on the shelves of these stores, even when third-party contractors are sent out to take photos of shelves.
"You can imagine how many stores there are, and it's impossible to get pictures at all the stores and then have human beings review them," said Luo. "The reports on these stores are always six months late. With our tech, these field representatives use our app to take pictures of the shelf, then our computer algorithm automatically recognizes the products on the shelf and gives a report within seconds. It can look at what SKUs are on the shelf, where exactly they are placed, and what competitor products there are on the shelf and the percentages of each."
"My brain cannot remember and recognize the 20,000 products that are in a QFC," said Chen, laughing. "If I try to analyze just 300 pictures in one afternoon, I feel like I am going blind."
Ultimately, Clobotics wants to use AI in retail to bring the convenience of online shopping into the offline world. By holding up a phone to a shelf of products, for example, customers would see coupons pop up associated with each product, watch ads to get more coupons, and then easily place what they want into a virtual shopping cart. When they are ready to check out, people could do so through the app and skip waiting in line.
"This scenario gives offline retailers an opportunity to get to know their customer better," said Chen. "It makes offline marketing easier to measure."
The retailing vision, according to Chen, even has the possibility to include an interactive element — think Pokémon Go. Retail-related games through the app could offer even more discounts and encourage more people to get out of their houses and back into the offline retail market.
"A digitalized world doesn't mean we have to alienate other people," said Chen. "There are ways we believe technology can bring people together and make the world more interactive. That is our vision for the retail side of Clobotics: to encourage people to interact with each other more, out in the world."
Since Clobotics was founded, the startup has grown from a few people huddled in an unheated office in Shanghai to an operation with 80 full-time employees that has raised $21 million and has gained exciting recognition: In September, Clobotics was a unanimous pick by judges at the Artificial Intelligence Showcase in San Francisco as the O'Reilly Startup Showcase Winner, and, in October, the startup earned a spot on CNBC's Upstart 100 list.
Chen foresees the company continuing the rapid growth it has enjoyed in its first two years, and she anticipates that Clobotics will infiltrate different markets and regions in years to come.