The new business model that's become all the rage is XaaS, also known as Anything as a Service. If you've heard the aaS acronyms before it was most likely in the technology world—SaaS (Software as a Service), PaaS (Platform as a Service), IaaS (Infrastructure as a Service)—but the concept is growing fast in other business verticals.
Enter Industrious Bellevue. "We provide Workplace as a Service," said Alford Northcutt, area manager for the coworking office space in downtown Bellevue. In a nutshell, Industrious offers a very nice place to work for a monthly charge, and there's no long-term commitment. The concept is built around our society's need to move fast and have options. The love of à la carte.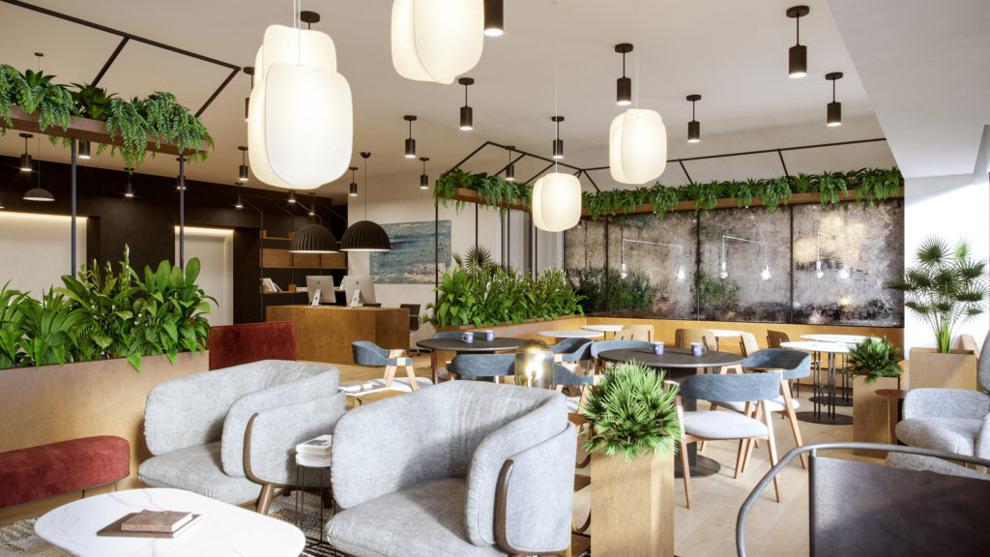 Industrious Bellevue is just the latest coworking workspace provider to open their doors locally, which speaks to the health of Bellevue's business environment. "Bellevue is booming right now," said Northcutt. "We know that with the office space situation on the Eastside it's already at a high percentage of leased-up space, so we knew there was a market for our service."
So, how exactly does this service work? First, a description of Industrious Bellevue's layout. Located on the 11th and 12th floors of the City Center building, upon entering you find yourself in what is called the Common Area, a very open and nicely appointed space that looks and feels like a cross between a hotel lobby and a luxury coffee shop. And it's got a killer view. It's a place that you will want to spend time in, and that's the whole idea.
"I think what Industrious does really well is for the demographic that we target, which is more on the premium side, we provide a more productive, high-end designed space. There's more attention to detail," said Northcutt. Surrounding the common area is a warren of offices of varying size, conference rooms, phone rooms, and something called wellness rooms (ideal for nursing mothers or a place to catch a quick nap). And again, the spectacular views.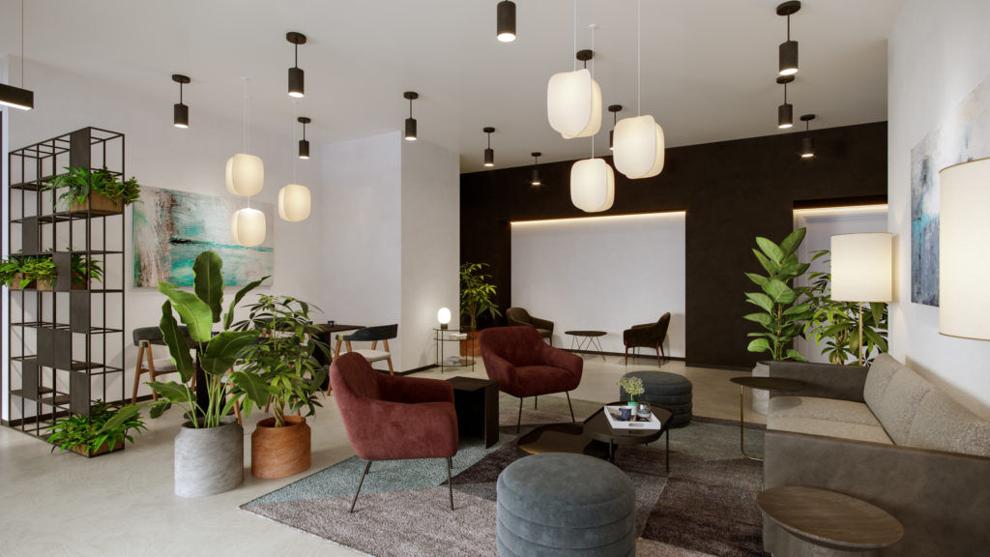 There are three levels of membership. You can start at what's called a Coworking Membership, where you can work anywhere in the common area — any place other than an office. In other words, you don't have a specific space delegated to you. The next level up is called a Designated Desk where you have a desk space in an office that's shared with others. The last level of membership is a Private Office where you can have an office space that's dedicated to you and your company and it can accommodate anywhere from a single person up to 18 people. A company can also take a group of medium or large offices to accommodate larger teams.
Their shortest and most flexible membership is month-to-month. The coworking membership is $570 a month. That includes WiFi access, daily breakfast, an afternoon snack, unlimited coffee, access to all the beverages in the community fridge, and unlimited printing. Also, depending on the membership level, you get an allotment of conference room hours. Members have 24-hour access to the workspace, seven days a week.
Industrious has a national network; they have 57 locations in 33 cities across the U.S., and one of the benefits of membership is that once you become a member you can utilize other locations at no cost. If you're traveling and need a workspace, you can use an Industrious location in the city you're visiting.
Their attention to detail — fit and finish, as it were — is only one thing that Industrious feels separates them from other cooworking spaces. "We have a tremendous sense of community here," Northcut saidt. "We want to know who each of our members are on a first name basis. At the end of the day what we really want is for our members to be proud and excited to come to work. Hospitality is key."
Perhaps you've heard of feng shui — how your environment, even the way your furniture is positioned, affects your energy and mental well-being. Whether you buy into it or not there's no denying you simply work better and are more productive when you're in your comfort zone. Industrious Bellevue is banking on it.