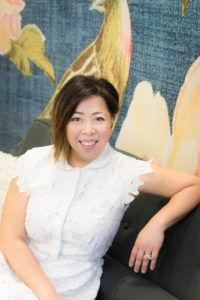 This past year, Bellevue-based nutpods was named the winner of Amazon's Small Business of the Year award. Started in 2013 by Madeline Haydon and funded by a Kickstarter campaign, the plant-based creamer made its way onto Amazon Marketplace after only a few short years.
Haydon founded nutpods because she wanted a non-dairy creamer that tasted good and wasn't loaded with sugar and other artificial ingredients. Fast forward to today and the company is flourishing. A small team of 24, nutpods has gained a lot of recognition, including being listed as No. 2 in Inc. magazine's list of the 5,000 fastest-growing food and beverage companies. Hayden also was honored as Entrepreneur of the Year for the Pacific Northwest region at Ernst & Young's annual Seattle gala in 2019.
We had the opportunity to talk with Hayden about the company, product, and her awards.
Why plant-based creamer?
For me, it was personal. I am a big coffee fan and while the quality of coffee had grown in prominence, the quality of coffee creamers had not. As a lactose intolerant person, a plant-based product fit my lifestyle and thankfully many others' as well. It was important for me to be soy-free, since up to 90 percent of soybeans are genetically modified in the U.S. After exploring various bases, I landed on an almond and coconut blend that tasted the closest to half and half with half the calories and zero cholesterol; a creamer that was better for my health AND better for the planet.
How long did it take you to create the perfect formula?
It took me two long years of trying to commercialize our formula because we were doing something that had never been done before: a balanced mix of almonds and coconuts, carrageenan-free, unsweetened, and with only clean ingredients. (We were able to get) five different third-party certifications: non-GMO Project Verified, Vegan, Gluten-free, Kosher and Whole30 Approved.
You've said before that you were partially inspired by your father's journey from Saigon to the U.S. Can you elaborate on this?
I learned my work ethic and perseverance by watching my immigrant parents come to a new country and rebuild a life for our family. My parents did what needed to be done to support our family and they worked second jobs in order to have all six of us graduate college (go Huskies!).  They've encountered and overcame endless challenges and it didn't stop them from their goal of providing a new life for our family with the values of optimism, opportunity, and giving back to the community.
How has being selected for Amazon's award impacted the business?
2019 was truly a magical year for us and we were thrilled to not only win Amazon Small Business of the Year, but also Entrepreneur of the Year and placing No. 2 on Inc. 5000's list of fastest growing food and beverage companies. The press about our momentum as a brand and the additional brand awareness has not only built up excitement and passion from our team members and retailers, but also from our very loyal customers who have loved us since we launched. And our new Amazon commercial has allowed customers to see the people behind our brand, which has, in turn, made them love us even a little bit more.
So, you've experienced a boom in growth by being in Amazon stores. Do you expect to see more growth in the near future?
We saw early on that eCommerce or direct to consumer marketing was going to be an effective way to reach our customers. We were always a digitally native brand, (so we also) rely on social media and influencers (before they were called influencers), which has helped our brand connect with people and their stories. Today, we dominate the eComm channel as the best-selling brand online with more than 10,000 Amazon reviews across our products. We know today's consumer values the selection and convenience of home delivery and that need is only going to grow.
With the attention and numerous awards, how are you keeping up with demand?
We have an amazing team that supports both our eCommerce and expanding retail efforts and we've added some new faces over the past year. Our people are our best asset and we have a team that thrives in a fast-paced, entrepreneurial setting that is ever-changing. As for our manufacturing, we have built our supply chain with trusted vendors and partners who have been nimble in supporting our growth as they grow quickly alongside us.
You use plant-based packaging through Plant Pack. Why did you decide on this and what are the benefits?
While we believe that no single-use packaging is perfect, we made the decision early on to limit single-use plastics — a challenging stance in this category dominated by plastic bottles. Our shelf-stable cartons are made with up to 95 percent plant-based renewable raw materials. As a mom to two young girls, I wanted to use packaging that could reduce fossil fuel use and keep micro-plastics from entering our waterways to preserve this planet for them and their children.