Speaking to industrious Washingtonians who turn side hustles into a full-time living makes one feel anything is possible. Certain commonalities seem to ring true for all entrepreneurs: Achieving dreams requires steady preparation, tireless work, blind leaps of faith, and a constant return to gratitude. After all, going against the grain can prove challenging, yet ultimately, full of endless rewards.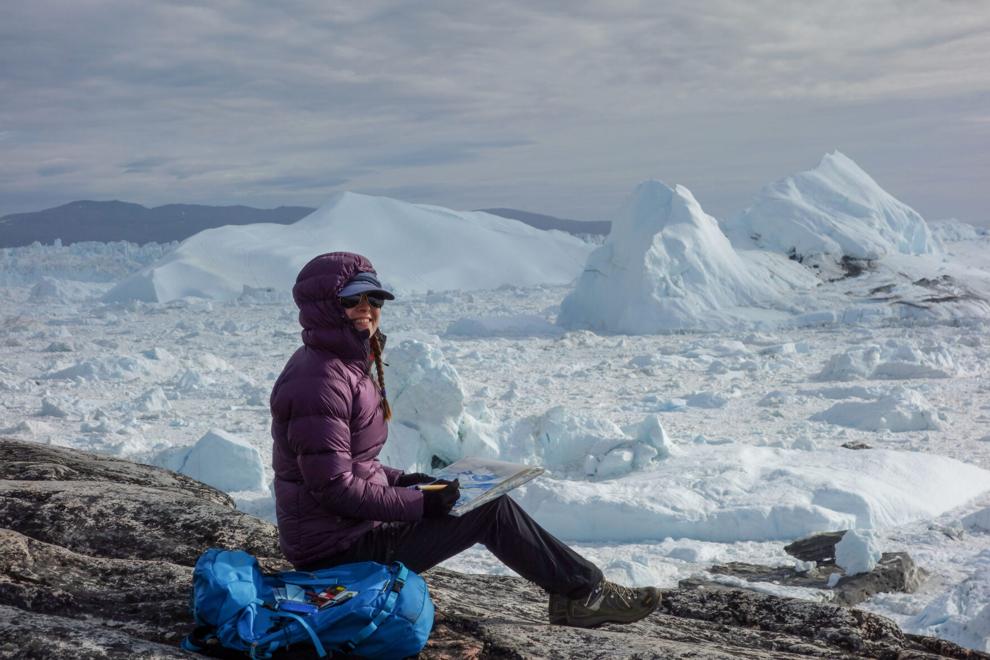 Claire Giordano paints icebergs above the Ilulissat Icefjord in Greenland, where she traveled as a guest lecturer and artist with Seabourn Cruises. photo by Claire Giordano
INSPIRING TALES
Take Anastasia Allison, who left her full-time job as a railroad police officer in July 2017 to pursue her dream of creating an adventure-minded career. These days, the Everett-based multitasker is the violinist for The Musical Mountaineers, the founder of a gear company called Kula Cloth (which makes an antimicrobial toilet paper alternative for mountaineers, 10,000 of which have sold in destinations across the globe), and leads coaching workshops called "Stuck to Summit" for aspiring adventurepreneurs. Kula Cloth hosts two events per year: Spoken Wild in June and Kulapalooza in October. She's also in the process of launching a print magazine titled Spoken Wild, which will feature ordinary people who've listened to that internal spark to do extraordinary things.
Two and a half years ago, Sammamish-based Claire Giordano began working full-time as a self-described "artist and writer specializing in creatively telling stories of climate change, science, and the modern experience of nature." She now spends a third of her time outside and on-site, creating artwork in landscapes impacted by global warming. Her goal? To increase awareness of the visible changes happening in our environment. When not in the field, Giordano teaches workshops and paints or writes in her studio for personal clients and companies. "The decision to make a creative practice my primary job," she said, "arose after (more than) a year of napping on buses during my commute, so I could stay up later and work on art or illustration projects — and thanks to the encouragement of a few key mentors."
Cory Barnidge, owner and winemaker at Woodinville's 425Cellars, still is in the process of making his side hustle his primary focus. He's been winemaking for 15 years, perfecting his style along the way. (During weekdays, he's an IT professional who's been employed by the same company for 20 years.) He's worked for various wineries in many capacities, yet over the past three years, Barnidge has been producing his own wine, with his label finally going public about a year ago. His winery's 2018 Albarino received a Double Gold from Sip Northwest Magazine's Best of the Northwest competition for 2019. Within the next three years, Barnidge envisions wine taking over as his "real job."
Issaquah-based Lindsey Allison Ganahl is an outdoor adventure photographer, specializing in adventure elopements, adventure portrait sessions, and commercial work. She's also a regional community advocate for Nature First Photography, an alliance of photographers committed to preserving and protecting highly photographed wild places from human impact. She spent 15 years in corporate marketing, with the last 10 focused on outdoor recreation space. Photography always had been a hobby. "All I have ever wanted was a meaningful career that allowed me the opportunity and platform to leave a positive impact on the planet," she said. "For the first time, I feel like I'm able to really make a difference, and do it while living out my passion."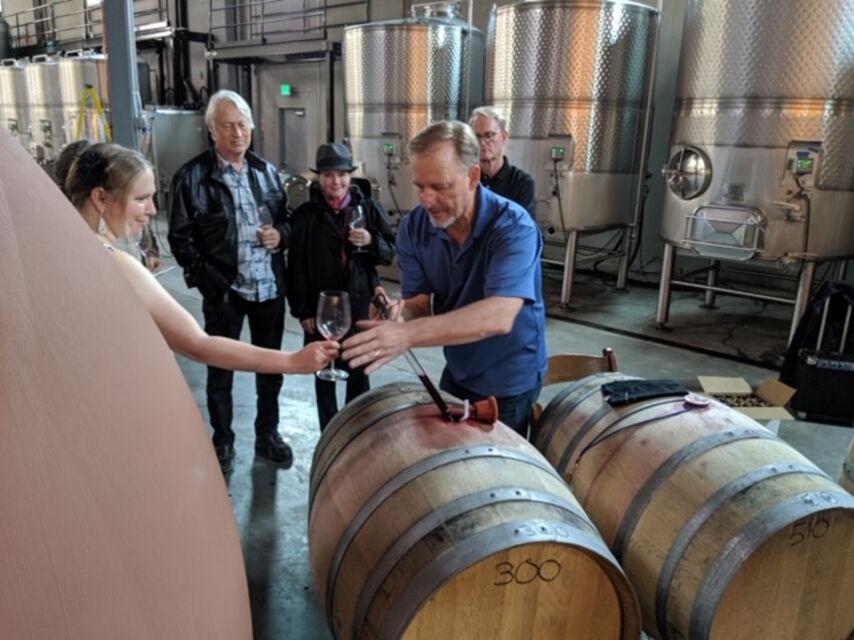 EVOLUTION OF A DREAM
Allison was entrepreneurial as a child, yet she carried many limiting beliefs around starting a business. She served as a park ranger for 7 ½ years before getting laid off in 2012. At that point, she said, "I panicked and didn't really ask myself what I really wanted to do in life. I thought that I needed a perfect plan from A to Z."
She took a job as a railroad police officer with BNSF, giving her the chance to serve as the first female special agent in Seattle in 20 years. As much as Allison enjoyed aspects of that job, it once again left her feeling unfulfilled.
In January 2017, a near-fatal accident on Stevens Pass changed everything.
"That single moment was a radical awakening to me of the imaginary fears and what-ifs that I had paralyzed myself with for nearly three decades," she said. "I suddenly knew that I didn't need to know all the answers — that if I believed something was possible, the answers would come."
Before gliding into her current role, Giordano was active in various facets of the outdoor industry — from environmental education to digital and social media marketing for large and small companies. She believes this set the foundation, since she already had gained knowledge of the industry she wanted to collaborate with.
Prior to his current day job, Barnidge was in the military, an experience he believes shaped his ability to succeed in each future career. He explained: "The transition between military and my day job and now from my day job to winemaking has not always been easy, but I have learned to be patient, deliberate, not afraid to fall (but always picking myself up), forward-thinking, enthusiastic, having a vision — and my total love of people has made me a success in each of my transitions."
SPEED BUMPS
Allison admits to making little to no money in the beginning. At times, the reality of having left an $80,000-per-year job to pursue her dream felt clichéd, and she carried a lot of guilt. "There were nights that I spent sobbing on my couch thinking that I was completely nuts for leaving a good job and putting everything I had into a piece of fabric," she said. "Moving past those moments has become somewhat of a spiritual practice in my life."
Giordano finds one of the hardest things about self-employment is the feeling of working alone in a silo. Consequently, she seeks out conversations with fellow artists and collaborations with other creatives in the region. "It is so helpful to be able to brainstorm ideas and commiserate about tax season with someone else who understands the balancing act that this kind of work demands," she said. On a bright note, Giordano is surprised by how quickly each day passes. "I find myself working longer days and often weekends because I love and believe in the work I am doing," she said. This has made even the boring emails and back-end work interesting; each task brings her closer to a new goal.
Ganahl has been challenged by taking continual leaps of faith into the unknown, as well as overcoming fears of running out of money and not "making it." Yet having a coach to help shift her mindset has proven pivotal. "It's also isolating and lonely at times, and it has meant a tremendous amount of sacrifice," she said. "But at the end of the day, it is all worth it to have freedom and control over my life. Plus, I get to do what I love, and nothing could be better for my health and wellness."
PAYOFFS
Despite all the grueling, behind-the-scenes work, there are quiet moments of confirmation. In July 2018, Giordano spent a day outside creating a large painting of Mount Rainier. "As the last few brush strokes dried," she said, "five young girls ran up and began asking me questions about what I was making and why. I realized I was doing something they had never seen before, and I invited them to paint the glaciers with me on some scrap paper, while we talked about global warming and how it was melting the ice." Their curiosity and enthusiasm confirmed why Giordano creates. In July 2019, her work sent her to Chamonix to collaborate with alpine ecosystem researchers, to Greenland as a guest lecturer and resident artist with Seabourn Cruises, and to the Andrews Experimental Forest in Oregon as a resident artist.
And what does Barnidge cherish about his particular path? "The most rewarding part of my winemaking business," he said, "is creating a final product that people enjoy … and the chance to build community through interactions with people."
Ganahl most relishes seeing goals and visions come to life — the amazing, mysterious ways that the "impossible dream" becomes reality. She remembers her first sunrise elopement: "I shot it with one my closest friends, in the snow, on top of a mountain in the North Cascades. It could not have been more beautiful or perfect, and months later, I still rode that wave."
PRACTICAL BUSINESS
There certainly are many styles of business coaching, and Allison refreshingly calls her nontraditional approach "pragmatic woo." She explained that her process doesn't follow hammering out a perfect business plan from A to Z, while preparing for all possible contingencies. "I do not have a business degree," she said. "I was a Latin pre-med student in college and a classically trained violinist. I was a police officer who didn't know how to sew and had zero experience in the textile industry. And yet, somehow, I've figured it out and started a gear company that makes a hand-sewn product." Entrepreneurship is all about being resourceful; Allison often says that, even though she may not know how to do something, she does know how to make a phone call.
Mainly, Allison wants her clients to build their "base layer." She gives the following example: "You wouldn't climb Mount Everest in a cotton T-shirt and underwear underneath your $4,000 down puffy suit, would you? Of course not. You'd get soaked with sweat and then freeze when the cotton didn't dry. It's the same thing when we move through personal transformation. As you begin this incredible adventure of self-discovery and creation, your base layer is the most important thing." Although it's easy to get lost in the narrative in our heads around doubts and fears, she added, the base layer establishes the process of recognizing this and constantly returning to what matters. Instead of focusing on what clients don't want to create, Allison helps them focus on what they do.
When it comes to practicalities, Barnidge said, "Read, read, read! Study; ask questions of professionals." He suggests differentiating between one's own areas of expertise versus where you're able to hire out. After things start rolling, it's advisable to learn about those delegated tasks, too, to see whether you can bring any of them in-house. "Where possible, try to not get into too much debt, especially too soon," Barnidge advised. "Debt can lead you to make decisions that are converse to your dream/goal." He continued, "Never be too proud to say, 'I was wrong' or, 'I don't know.' Lastly, have fun!"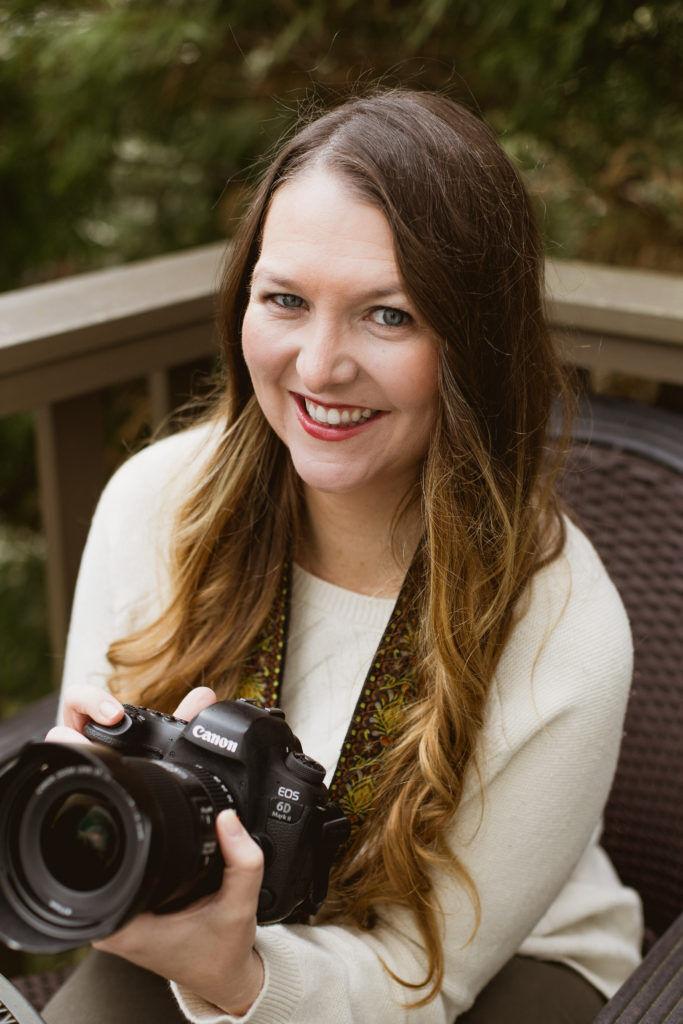 SEEKING SUPPORT
Allison believes the biggest hurdle anybody will ever face is herself. "I've never met anybody who was legitimately prevented from success by anything other than their own mind," she commented. "If you can find true gratitude and appreciation for life itself, you will be aligned with solutions at all the right moments. When it comes down to it, nothing is really that serious."
Giordano encourages reaching out to individuals working in the same field. "Self-employment often means you are one person running all aspects of a small business, from marketing to taxes to client management," she said. "Getting a realistic perspective on what this looks like in your field from people doing it every day is critical to help you plan and understand if it is the right fit for you." In addition, she's found that other artists and writers are generous with their time and expertise when she's approached them with specific questions rather than vague requests. Ganahl agrees: "Outsource everything you do not enjoy doing. You cannot do it all. Seek support, and price based on your cost of doing business. Your cost of doing business should account for your support team. Know your worth; own it."
"I absolutely refuse to buy into the belief that entrepreneurship is 'hard' and that it needs to be a sufferfest all the time," Allison concluded. "I've found that if I believe it's going to be hard and a struggle, it will be." On the other hand, she's discovered that if she chooses to allow it to be the most beautiful adventure of her life, it becomes exactly that. She added, "The secret is that each of us gets to decide what this experience will be like — not anybody else."