Some feel our area could become the Silicon Valley of 5G innovation, thanks in large part to a high-powered group of companies that includes Bellevue-based T-Mobile, Redmond-based Microsoft, and other marquee partners collaborating with developers and startups to discover, test, and exploit 5G's full potential.
Collectively, along with academia and government institutions, those companies form an ecosystem known as the 5G Open Innovation Lab (5G OI Lab). The lab is the brainchild of founder and general partner Jim Brisimitzis, a former 14-year employee of Microsoft, where his last role was general manager, cloud developer relations. After leaving Microsoft in 2018, the self-described "super geeky dude who likes to fiddle with technology" looked for his next challenge and began studying 5G and talking to tech-industry contacts.
"It became pretty obvious that 5G was more than just faster cellphone speeds and faster Facebook feeds for you and me as consumers; it's actually bigger than that — it's a developer platform," said Brisimitzis, who lives in Kirkland.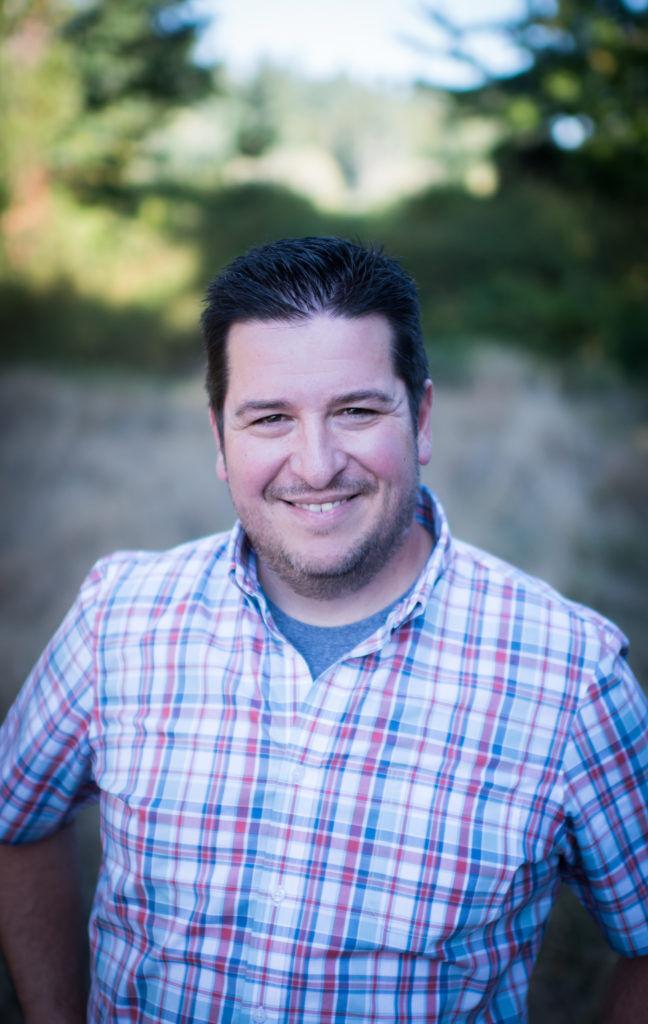 In a piece on Medium.com in December 2019, Brisimitzis wrote that 5G represents opportunity for carriers, developers, enterprises, and consumers, adding that developers must lead the way and partner with carriers on standards and platform development to realize 5G's full potential.
"5G is not just about the network," he wrote. "It is the next great software revolution. Developers that embrace the new paradigm will help define the next-generation connectivity platform. This platform will in turn drive new industries, new solutions, and new experiences. There's a wealth of opportunity for growth and the promise of a world not only connected, but smarter."
5G is cloud computing because some of the new features in 5G will be compiled in what's called software-defined environments, he said in an interview. The cloud environment is what developers and enterprises, or businesses, use for building applications.
Brisimitzis saw an opportunity to create a developer ecosystem in the context of 5G.
Because wireless carriers have thousands of cell towers throughout the country, more users are closer to the network, or "on the edge," for what's known as edge computing. Computations can happen closer to smartphones, iPads, tablets, or countless other connected devices, including cars, appliances, security systems, factory machines, medical devices, and more, with data analyzed and acted on in near real time. Edge computing grows in importance as more devices talk to each other in the Internet of Things (IoT).
"5G is cloud, and it's an opportunity for the carriers to not only bring what they've normally brought, which is voice and data services to devices and everything else; now they have an opportunity to bring compute closer to the users as well," Brisimitzis said.
"If 5G is cloud and you're a developer, maybe, just maybe developers have this great opportunity to now create new experiences for consumers or solve business problems for enterprise users actually running these applications in 5G networks — and that's a game-changer," he said. "It hasn't been done. That's my goal in the lab is to enable that. That's why we're building a software ecosystem around it."
5G is expected to generate $13.2 trillion of new market value by 2036, funded largely by enterprise IT spending, according to a study by IHS Markit that 5G OI Lab has cited.
Brisimitzis positions 5G as an extension of the cloud, with a developer or company likely to continue running most of an application in the cloud, with smaller parts of the application spinning up and down rapidly on the edge, depending on where users are, he said.
The lab's innovation focus is on agriculture, manufacturing, retail, space and satellite, media and entertainment, energy/utilities, autonomous vehicles, and transportation and logistics. They have the most to gain in terms of access to data and experiences they want to create, and also are the focus of developers invited to the lab, he said.
In manufacturing, for example, digital transformation to Industry 4.0 isn't possible without access to data, which is not possible without connectivity, and connectivity is useless without computing that's deciphering the data in near real time, he said. The lab will offer developers early access to platforms and encourage open collaboration.
5G OI Lab selects 15 to 20 early- to late-stage companies twice a year to become ecosystem members. Companies are led by founders that have demonstrated a vision and strategy for leveraging 5G networks to achieve digital transformation in the enterprise, and to advance applications and solutions in artificial intelligence, augmented reality, edge computing, and IoT, its website says.
Brisimitzis said 5G OI Lab is not an accelerator or incubator, which typically charge equity. The lab doesn't charge equity to its startups and is funded by its founding partners, which, in addition to T-Mobile and Microsoft, include Amdocs, Dell Technologies, Intel, NASA, and VMware. Seattle-based companies Avanade and F5 are corporate partners.
Microsoft said that as cloud and communications networks converge, it is providing businesses with what it calls hyperscale cloud infrastructure to move toward a future that unlocks the full potential of 5G. As the founding public cloud partner of the lab, Microsoft will play a key role in supporting the lab's work to accelerate enterprise startups and launch new innovations, it said in a news release.
"We believe optimized, cloud-native software plays an important role in advancing 5G and creating new capabilities, new markets, and new opportunities for businesses and societies," Leen Kashyap, director of 5G strategy and ecosystems for Microsoft, said. "It's collaborative efforts like this one, where founders, members, and participants are working together with unique strengths, that will further advance this important technology."
Avanade, an Accenture/Microsoft joint venture, joined the lab to support founders' 5G development and integration strategies, according to a news release from the lab last May. The lab also partnered with Google Cloud for Startups and AWS Activate to enable entrepreneurs to host 5G services and run and test code closer to the user to improve performance and reduce latency, the lab said.
F5 said in a November release that it "will leverage its rich experience in telco network traffic management, application security services, and cloud computing to help academia and the lab's startup ecosystem develop, test, and deploy innovative 5G solutions while accelerating market adoption."
More than 25 other business, technical, and community partners have joined 5G OI Lab as mentors and advisers to the developers.
5G, Explained
5G is short for the fifth generation of wireless network technology. On its website, T-Mobile explains the difference between 5G and 4G LTE this way: "With 5G, high amounts of data can be transmitted more efficiently than 4G LTE. That means stronger network reliability, faster downloads, and support (for) more connected devices than ever before."
T-Mobile adds that 5G "will be transformative, fueling innovation across every industry and every aspect of our lives," changing the way people live, work, and play.
In August, the carrier announced it was the first to launch a commercial nationwide standalone architecture 5G network, which expanded its 5G footprint to nearly 2,000 additional cities and towns, brings 5G deeper into buildings, and sets the stage for future groundbreaking applications.
The network covers 270 million people in 8,300 cities and towns across 1.4 million square miles, according to its third-quarter earnings release.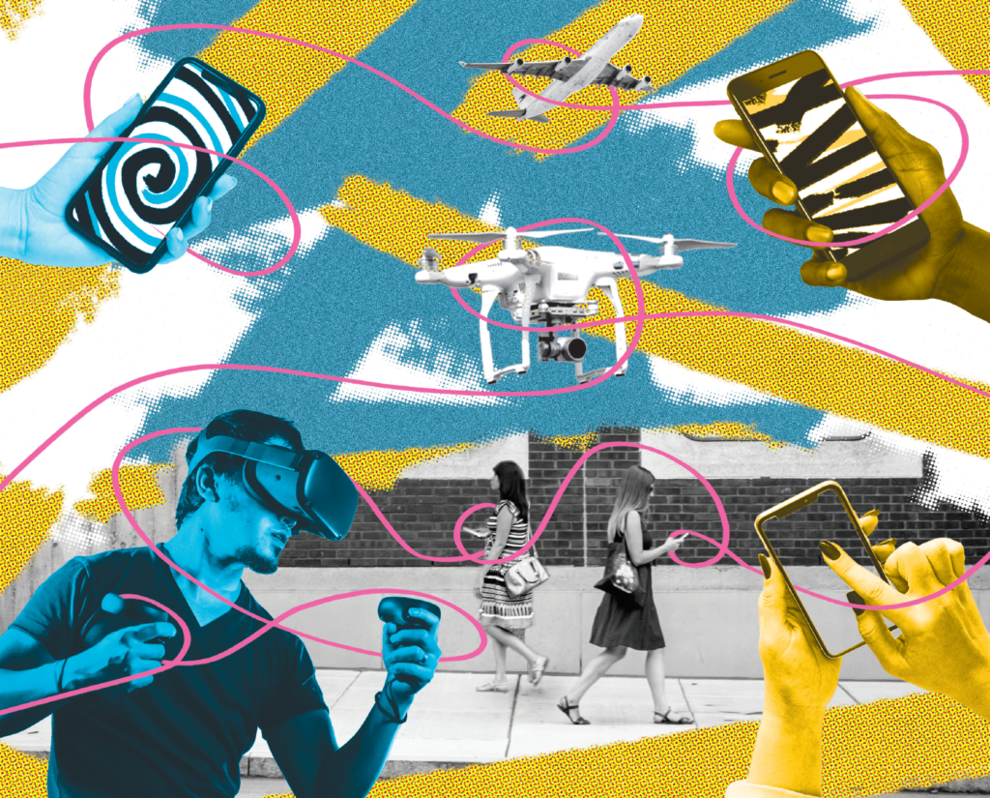 Asked about the importance of the 5G OI Lab, John Saw, executive vice president for advanced and emerging technologies for T-Mobile, noted the carrier's plan to spend about $40 billion building out its nationwide 5G network in the next few years.
"If we're going to be spending $40 billion building a very capable nationwide 5G network, and a network that can actually support all the 5G use cases, then now is the time for us to start thinking about developing applications that will unleash the potential for 5G — and this is where the 5G Open Innovation Lab comes in," said Saw, also a lab advisory board member.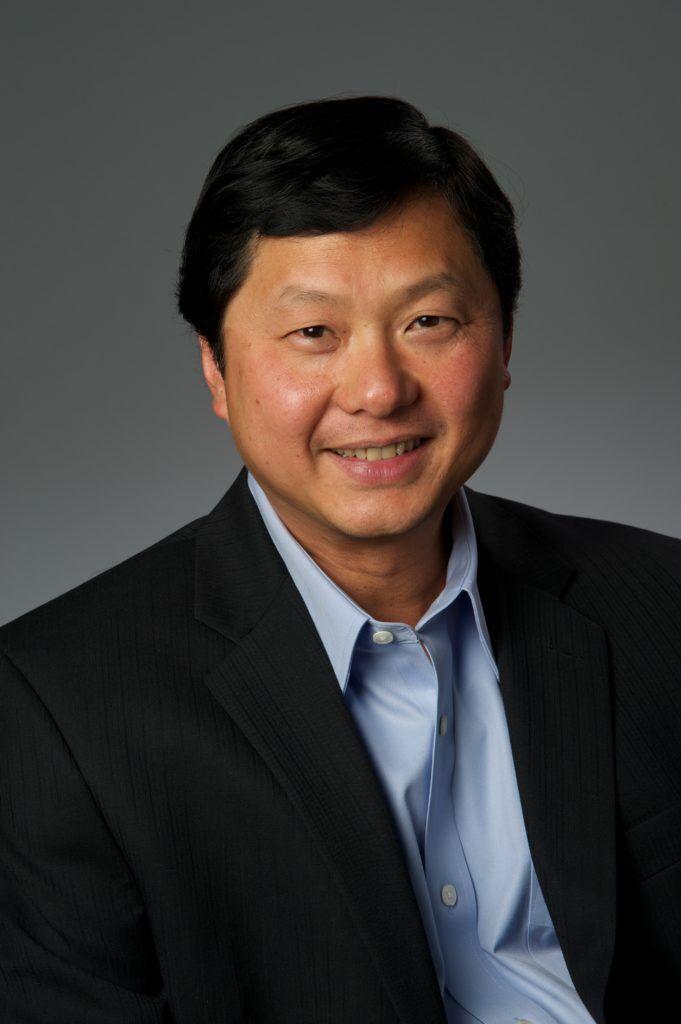 "Our goal with the lab and working with Jim is to foster the 5G ecosystem and fuel innovation," Saw said. "Really, we need to build something bigger than ourselves. There's a lot of startups out there that can come up with applications and uses for the network that … we alone will not be able to even think of."
In essence, 5G opens doors far beyond one's smartphone.
"I think in 5G, a smartphone is just the beginning of the journey; it's not the end-all," Saw said. "With 5G, you can enable machines talking to other machines, home appliances talking to other home appliances, cars talking to other cars. So it opens up a whole entire world of possibilities just because you have a much more capable network, and that is the ecosystem we're trying to build with the developers."
Saw has been impressed with the lab's first two developer cohorts, even if the pandemic has meant collaborating via video-conferencing. Eventually, developers and lab partners will work face-to-face in a state-of-the-art lab that will be located in Bellevue, said Saw, who was not ready to provide a specific location in his fall interview. The goal is to have that space open to developers in 2021.
Cohort developers meet with ecosystem partners over a 12-week period. The first cohort, totaling 17 companies, met from May to July; the second, comprising 16 companies, began its 12-week program in September and concluded late fall.
'Amazing Access'
A company in the first cohort, Seattle-based Taqtile, which also has employees on the Eastside, builds enterprise software that leverages augmented reality (AR) to, as it says, virtually transport the knowledge of any company's experts to frontline workers when and where that information is needed. Taqtile's Manifest platform provides visual AR guides or instructions for workers to complete tasks safely and consistently without having to take their eyes off the subject matter as AR headsets project information in front of them. Its system also pairs with iPads and tablets.
"For us, Manifest is about connecting remote workers; it's about enabling frontline workers in an industrial environment, and that means access to videos, that means access to live calls with remote workers, that means access to holograms," Taqtile CEO Dirck Schou Jr. said in an interview. "All of this stuff is heavy, heavy, heavy, and it requires low latency; it requires very high security, and so we are sort of the poster child for the future of work that 5G is going to enable."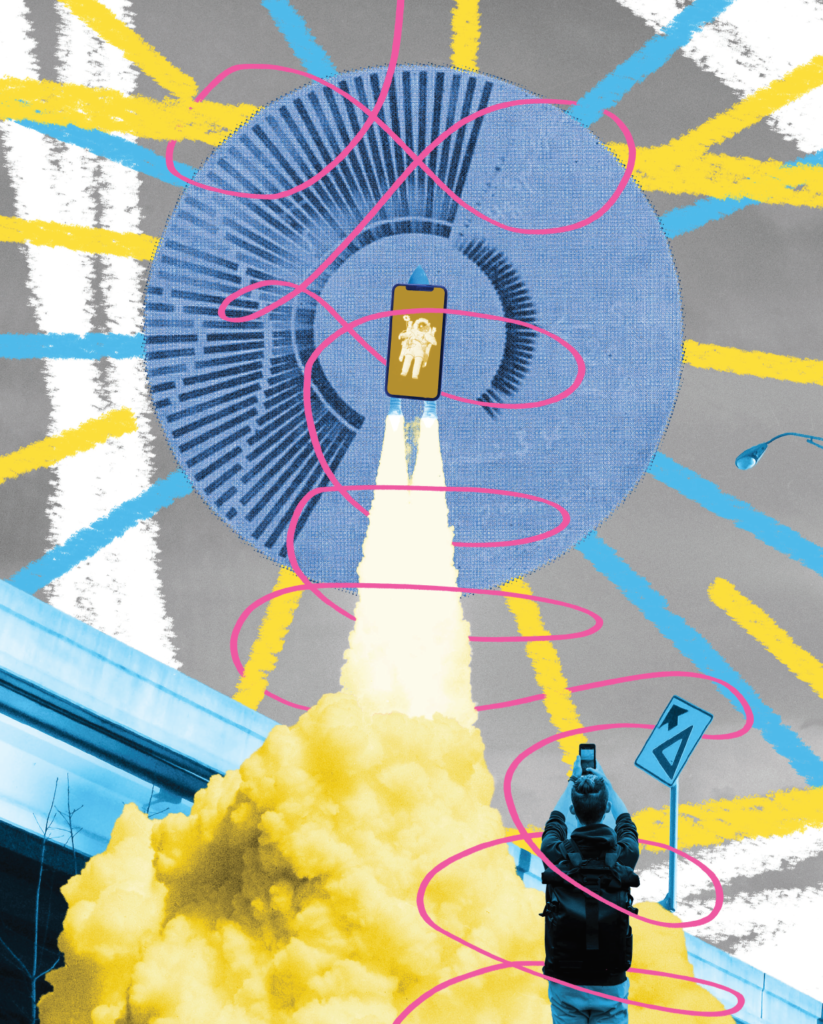 The chance to join the lab was huge, he said.
"As a CEO of a technology company that is going to be dependent on the proliferation of 5G throughout the enterprise, it has really opened my eyes to the capabilities, the opportunity, the ecosystem, everything — it was like a mini-MBA," Schou said. He especially enjoyed engaging with other cohort members.
"Of all of the things that I personally have done to improve my capabilities, and my company's positioning and prospects to thrive in the future of work and this post-COVID world that we're living in, the 5G Lab was the most important thing that we did," Schou said.
Schou has stayed in touch with many cohort colleagues, all of whom remain part of the ecosystem indefinitely. Connections with the lab's partners are huge, too.
"We have had one-on-one conversations with every major sponsor and collaborator at the lab, so the access — that's not really a technical thing — but for us, the access has been amazing," Schou said.
There's value to go around.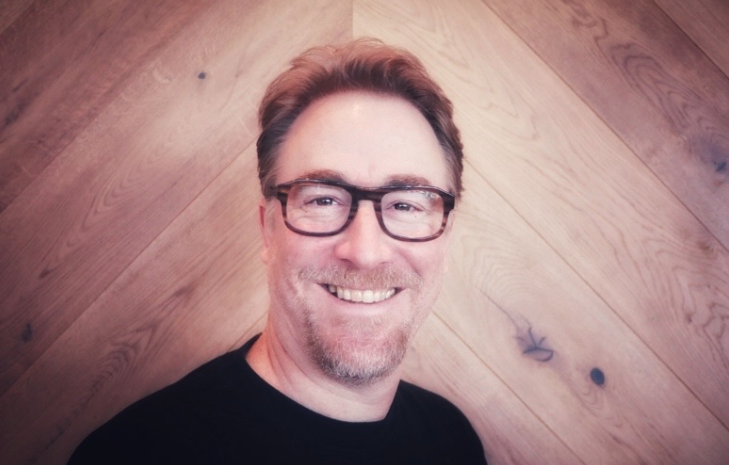 T-Mobile's Saw said, "A key part of what we do is to provide startups with access to our 5G network, engineering, and business expertise, as well as go-to-market infrastructure. The 5G Open Innovation Lab helps bridge this for the startups and for us. … We're spending $40 billion building the biggest network the world has ever seen on 5G, and so the 5G Open Innovation Lab is part of this investment."
Taqtile's Schou said the lab's focus on enterprise applications around 5G is interesting because most people hear 5G and think faster cellphones.
"But the enterprise applications of 5G are really vast, and there's really massive implications there that I don't think many people understand," he said.
Test Beds
The lab also aspires to test new 5G applications in manufacturing, agricultural, and other settings in 5Gconnected test beds it envisions throughout the state.
"What (developers) built can be deployed in these industry sandboxes, if you will, and really take the innovation to the next level — that's the bigger ambition, and that's the multiyear plan," Brisimitzis said.
5G OI Lab is a founding member of a 5G Washington Innovation Partnership Zone (IPZ). IPZs, as the lab describes, are designed to stimulate regional economic growth by providing access to intellectual capital, and to accelerate the development of new technologies, marketable products, company formation, and job creation. The IPZ, sponsored by the City of Bellevue and administered by the Washington State Department of Commerce, also includes Pacific Northwest National Laboratories, Snohomish County, T-Mobile, Washington State University, and the University of Washington.
WSU, for example, can assist in research and testing for technologies like that developed by one of the participants in the second cohort, innov8.ag, a Walla Walla-based ag-tech startup that says it combines on- and off-farm data with machine learning to inform grower decisions and maximize resource efficiency.
Innov8.ag is piloting a "Smart Orchard" project with the Washington Tree Fruit Research Commission and WSU where it's applying its data aggregation and data science capabilities to give growers insights that help their bottom line, innov8.ag's website says. Innov8.ag said in an October blog it was privileged to be invited to the 5G OI Lab to explore and test the viability of bringing affordable connectivity to the ag industry and community, and to help it increase productivity and profitability.
Similar opportunities exist to test 5G innovations in a manufacturing test bed in Snohomish County, Brisimitzis said.
A common term among carriers is "use case," he said. What's the use case for a program? A developer can say he solved a problem and take an interested party, say a farmer, manufacturer, or investor, to see the use case actually deployed.
Such test beds offer a platform to showcase the technology and validate the use case, and also learn about new industry problems or issues and seek to solve them, Brisimitzis said.
"That was the whole idea behind the IPZ. Let's stop talking about what-if and actually build the capabilities that people can use it and then learn from it, and that's where the IPZ became pretty critical," he said. "We wanted to have the opportunity under the Innovation Partners Zone to be able to work closely with these public partners and really bring that public-private connection together."
Longer-term, he'd like to see cohort developers with successful 5G applications grow their companies here, fueling further economic development.
"That would be my 10-year goal," Brisimitzis said. "Right now, we just need to make this the hot bed of where people come to really geek out on this area, and then over time, I suspect that will happen on its own."
Seattle is creating a lot of that draw by itself, he said, pointing to the growing presence of Google, Facebook, Apple, and other big players. The region is rich in talent, he said.
"My humble opinion: If we, Seattle, want to be anything different to a Silicon Valley, and no one's really creating a 5G ecosystem here; we are," he said. "My goal longer-term in 10 to 15 years, if we're successful in this endeavor, is to create a different place for Seattle, to be known for something different that harnesses not just our rich heritage in wireless and cloud computing, but also be the home of where 5G innovation, edge computing, innovation all happens."
That wireless heritage includes McCaw Cellular Communications of Kirkland, which sold to AT&T; Clearwire, of Bellevue, which was acquired by Sprint Nextel; and VoiceStream Wireless of Bellevue, which sold to what is now T-Mobile, which this year completed its acquisition of Sprint.
"A lot of the early days of the wireless industry … in the United States really originated here," Brisimitzis said. "So this is kind of like bringing it home."
---
T-Mobile Launches 5G Corporate Venture Fund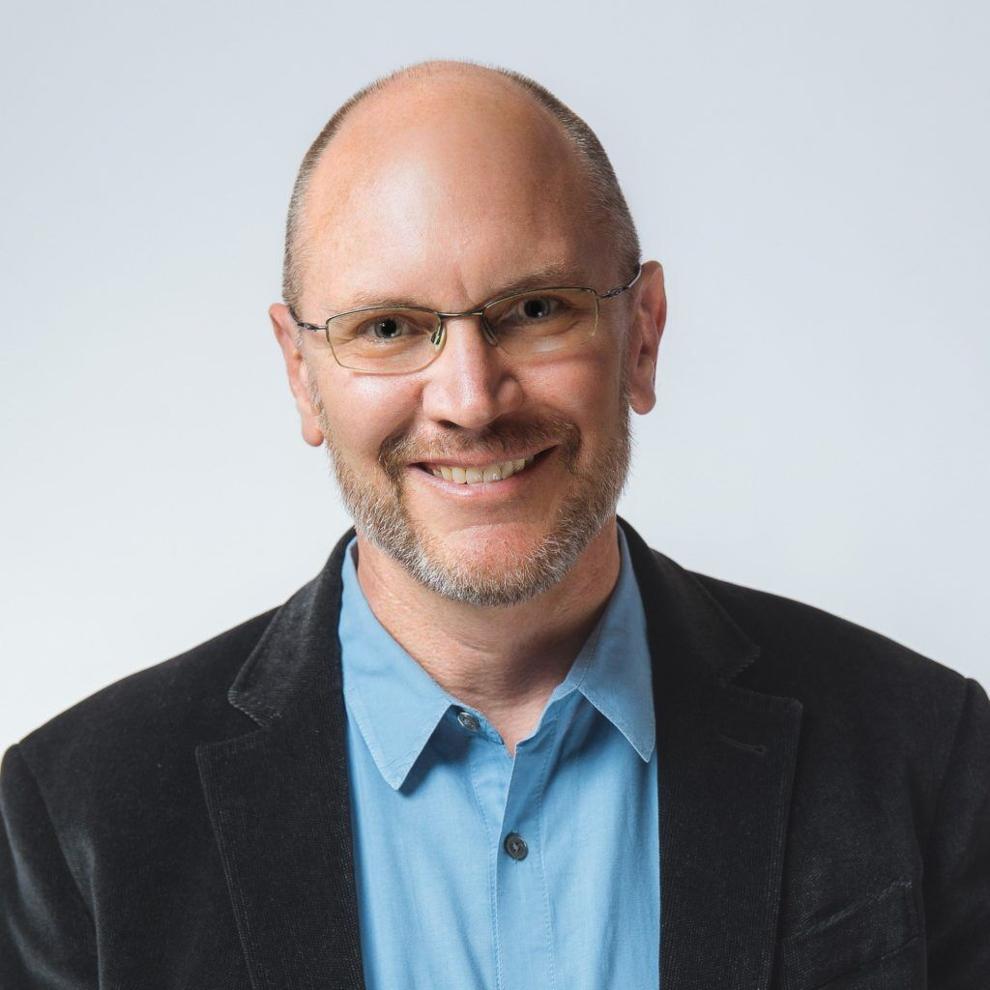 T-Mobile in October took another step in the emerging 5G innovation landscape when it announced a new investment fund focused on early- and emerging-growth companies developing groundbreaking 5G products and services for its network.
T-Mobile Ventures, a multiyear, multimillion-dollar corporate venture fund, will invest in promising 5G companies both inside and outside of the 5G Open Innovation Lab in which T-Mobile is a founding partner.
"The 5G Open Innovation Lab is really around bringing partners together and working with startups to help fuel a 5G ecosystem and also for us to learn about what startups need and want from a 5G network," said Jason Young, senior vice president of partnerships and T-Mobile Ventures. "Our 5G fund is also out there with an implicit mission of fueling and helping to build the 5G ecosystem, but doing so through investing in companies."
T-Mobile Ventures is targeting investments between $2 million and $5 million in companies, Young said of the fund's anticipated "sweet spot."
While he said the fund is "stage agnostic," it's focused largely on "B-ish" stage investments, meaning investments in companies beyond the initial startup stage that are starting to scale. The fund could invest more money or do smaller seed-stage investments, as well, he said.
Funded companies will benefit from T-Mobile's network and engineering expertise, go-to-market infrastructure, and investment as they develop, test, and bring to market "the next big thing in 5G," the company said in an October press release announcing the fund.
T-Mobile Ventures will initially target the development of 5G products and services in areas that include edge computing, security, the future of work, and industrial IoT, the release said.
The 5G-focused fund had made a few investments in companies in those focus areas, but had not announced the companies as of late October.
"As a corporate fund, we want to be making investments with companies that are excited about leveraging our corporate assets and frankly fitting into this 5G ecosystem vision that we have," Young said. "For us, it's money, but it's also smart capital and what it means to be partnered with T-Mobile in that way."
T-Mobile Ventures' focus will be on how to grow and catalyze its 5G ecosystem, he said.
"So what you'll see is us probably leaning more toward platform and more horizontal investments, as opposed to trying to pick winners," Young said.
"We're super excited about launching this fund" and how it complements the work the 5G Open Innovation Lab is doing, he said.
Commenting on T-Mobile's new 5G venture fund, Jim Brisimitzis, founder and general partner of the 5G OI Lab, said in an email, "T-Mobile continues to demonstrate their commitment to innovation, and the T-Mobile Ventures fund is a testament to that. We look forward to deepening our involvement with T-Mobile as a founding partner to the 5G Open Innovation Lab and now T-Mobile Ventures."
In the release announcing the fund, Neville Ray, president of technology at T-Mobile, said, "Compelling 5G use cases span the range of spectrum bands from low, mid, to high, and only T-Mobile has these assets, giving it a 5G network that can support all use cases across every industry. Now is the time for the developers, entrepreneurs, and creators to make the magic happen with products and services that will unleash the potential of our 5G network."
T-Mobile Ventures is working with corporate venture capital firm Touchdown Ventures, which has offices in San Francisco, Los Angeles, and Philadelphia, to help manage the fund. Young likened Touchdown to an extension of T-Mobile's team, helping navigate the venture space, and with deal flow, due diligence, and more.