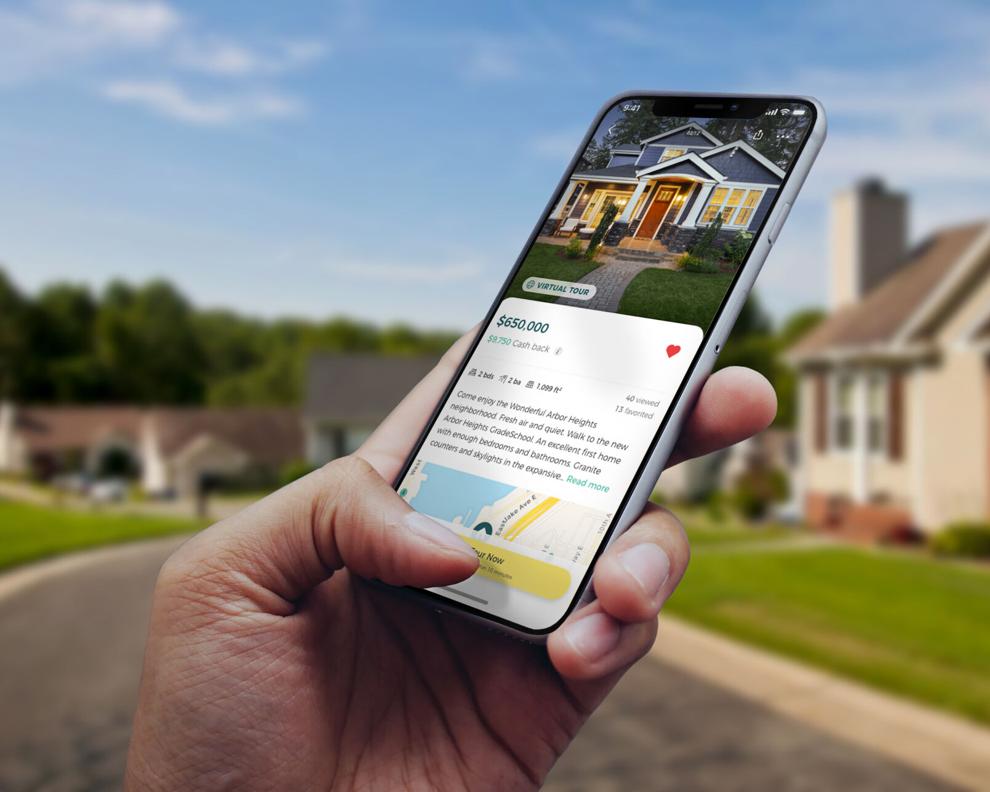 In late 2017, California transplant Vanessa Alvarez was on the hunt for a home in the Bellevue area after relocating there for work at Amazon. The first-time homebuyer was surprised with the complexity of the process.
"I didn't know anyone," Alvarez said. "The chore to find an agent, et cetera, was more work than what I wanted to deal with."
So, she sought guidance from Arian Abdulkader, who had spent time working in real estate and to whom she was introduced by a mutual friend.
"He's telling me about all the processes that I need to go through to buy a house, and I'm thinking it's unreal, how chaotic it is," said Alvarez, whose background includes marketing work at both Amazon and Microsoft. "I was wondering why not a lot had changed since the days when Zillow and Redfin emerged."
Alvarez was expecting to see some significant technological advancements incorporated into the homebuying process. So she and Abdulkader decided to change that by starting a website and app called Nexme.
"In May 2018, we launched as a minimum viable product," said Abdulkader, whose background in the real estate and mortgage industry has given him years of experience working with active homebuyers, sellers, agents, builders, and developers. Nexme, which in May relaunched after securing several local angel investors, links local agents with serious homebuyers and sellers to simplify the process for everyone involved — while also putting (or keeping) more money in every player's pocket.
"If you're an active homebuyer, rather than calling an agent and scheduling an appointment, or chasing open houses while committing to one agent for the next three to six months, you can use Nexme to find a listing, and click 'Tour Now,'" Abdulkader said. "And then you can tour the home immediately with one of our many vetted agents."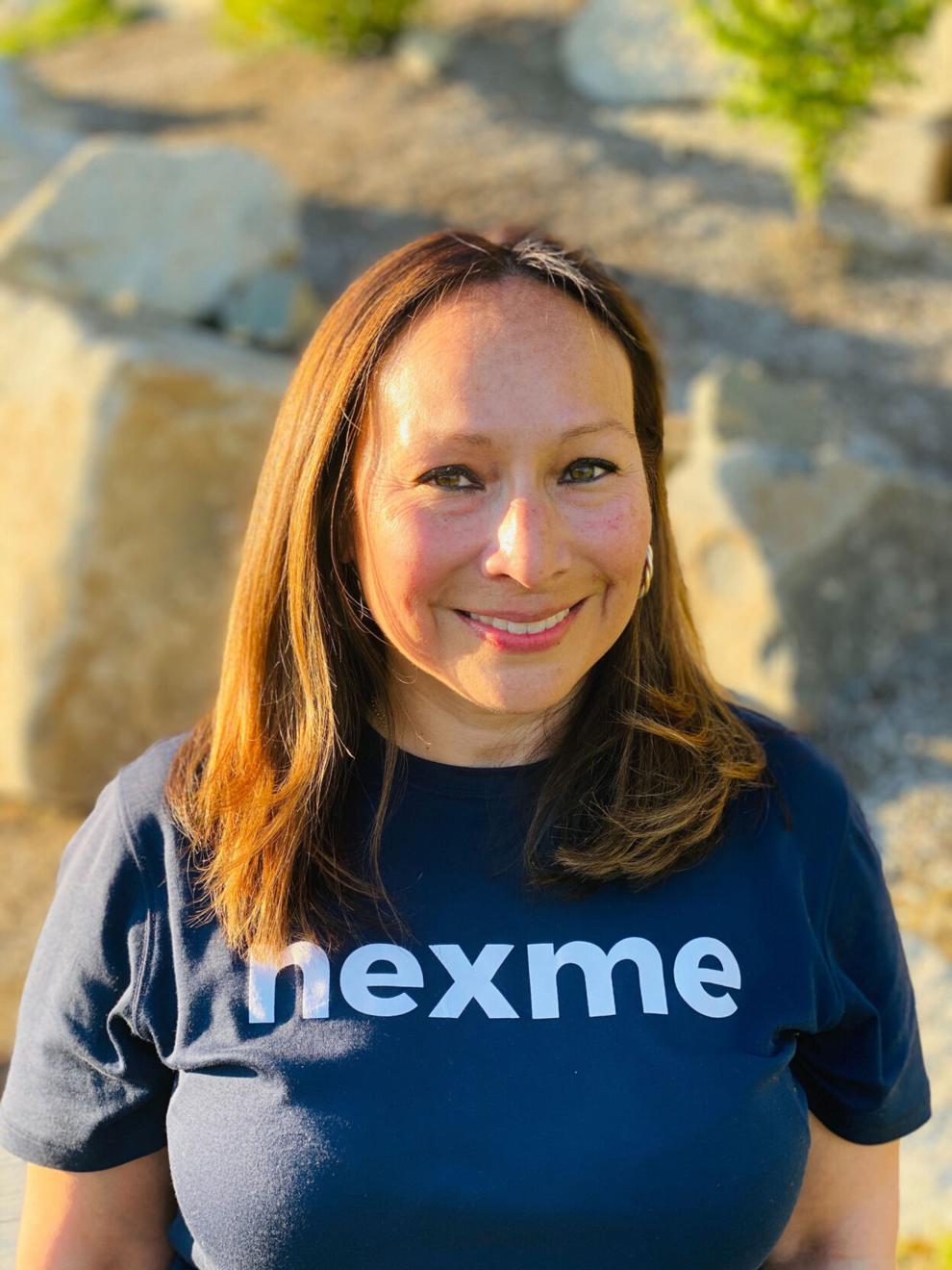 Nexme works with hundreds of agents throughout Washington — with plans to expand to California, Massachusetts, and Rhode Island — and vets them to work with the service. All agents have at least two years' experience, good ratings, and a listing transaction history of 10 or more. And to show a specific listing through Nexme, the agent has to live within a 5-mile radius of the home — meaning that "Tour Now" really means, well, tour right now.
"So, we're tackling the tedious process of looking for an agent and also giving people instant access to homes," Alvarez said. And the way of streamlining it — online, where the consumer has all the power — makes sense next to recent data from the National Association of Realtors that "(In 2018) 44 percent (of homebuyers) looked for properties online first."
"You don't have to wait around for an open house or schedule a time that works for your agent — you just request and come to the home, and an agent's there to show you the home," Alvarez said.
Also appealing to homebuyers is the fact that Nexme puts more money back in their pocket. Not only is the app free for both buyers and sellers; it also cuts costs elsewhere. Instead of the traditional 3 percent buyer's agent commission, Nexme agent partners take 1.5 percent — and Nexme does not take a commission fee at all — meaning that buyers save 50 percent on the fee.
For a $1.3 million home, for example, that cash back translates to about $20,000.
"If someone likes a property, they can go ahead and make an offer using that agent through us, and they don't need to negotiate the commission at all — we laid out all of that for the consumer ahead of time," Abdulkader said. "It's convenient, and it saves them time and money."
Sellers also can save time and money by typing in their property address and a listing price, then clicking "Request Agent." A local, vetted agent that works with a traditional brokerage firm can show up at your doorstep in less than 15 minutes, Abdulkader said. The listing fee also is 1.5 percent, similarly 50 percent less than the traditional model.
"It's like riding in an Uber," Abdulkader said. "You don't have to have a conversation with the driver about how much you owe. It's just there for you. It's that easy and simple. We're a gig economy model for real estate."
That level of convenience and simplicity also explains why hundreds of agents — licensed through their current real estate firms, including Windermere and Sotheby's — would want to find additional work through Nexme, despite the lower commission.
"Agents pay us a $140 monthly flat fee, and they do that because they're able to get more leads through Nexme," Abdulkader said. "A huge part of their job is chasing leads, which is normal for every business. But what Nexme does is put an active homebuyer or seller in front of licensed real estate agents. They don't have to deal with the upfront work, but they still get the client."
Since relaunching in May after raising funds and getting investors on board, Nexme also has built out to include more partners that are essential to the homebuying and -selling process, like lenders, inspectors, builders, and title and escrow professionals — all to simplify everything for buyers and sellers, the consumers around whom the service is built.
And the area's hot market is helping.
"People are relocating here for Amazon, T-Mobile, Expedia, Microsoft," Abdulkader said. "They don't have an agent or any connections out here, and maybe they only have a couple of days to see a home. Homebuyers can even make an offer without seeing a home, after doing a virtual tour on our platform."
That virtual ability has served Nexme well during the COVID-19 crisis, during which the real estate market in King County and beyond has remained hot. But people are reasonably wary of sharing space with those outside of their immediate household.
"We've seen a ton of traction on our platform for the virtual tours," Alvarez said.
"This is just the first phase of Nexme," added Abdulkader. "We're ahead of every traditional real estate platform today, yes. But ultimately, we're looking at literally streamlining the process by 100 percent and putting control back in the hands of homebuyers and sellers. That will always be the goal."