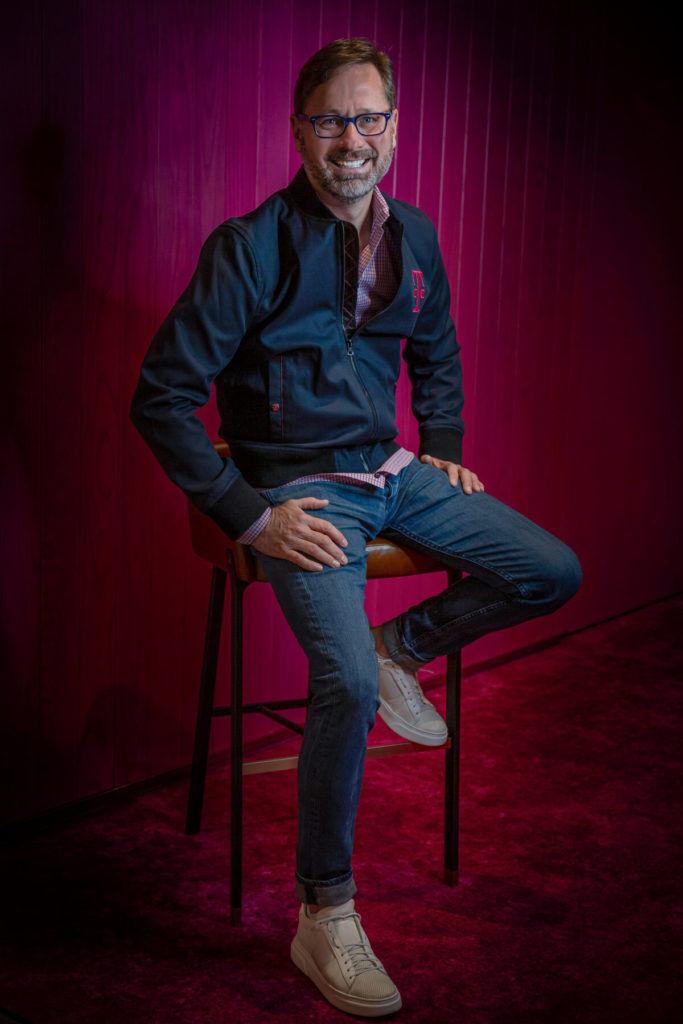 Mike Sievert wraps up his first full year as CEO of Bellevue-based T-Mobile U.S. Inc. this month with the wireless provider showing strong signals for the future. After taking over April 1, 2020 — the day T-Mobile completed its $26.5-billion merger with Sprint and mere weeks into a pandemic that was shaking the world — Sievert and his leadership team completed 2020 with strong financial results, customer growth, and other favorable metrics as it began realizing benefits of integrating Sprint into T-Mobile.
"Our business is well positioned for success in 2021 and, more importantly, beyond," Sievert said in an earnings webcast with analysts on Feb. 4. The business, he said, is "firing on all cylinders."
Sievert, 51, heads a company that had total revenues in 2020 of $68.4 billion and 102.1 million customers at year's end. In late February, the company had a market value of $148.2 billion, and its stock price — which closed at $85.13 on April 1, 2020 — closed at $119.38 on Feb. 24, up 40 percent at that point.
Within its magenta-lit corporate headquarters complex at the intersection of Interstates 90 and 405, T-Mobile also has a significant employee presence on the Eastside, with Bellevue the base for nearly 5,000 of the company's 75,000-plus total employees. About 28,000 employees joined T-Mobile from Sprint.
Sievert is no stranger to T-Mobile: Having joined in November 2012 as its chief marketing officer under then-new CEO John Legere. In a news release at that time, Legere called Sievert "a unique creative genius, and his track record as a disruptive force in tech and telecom couldn't be better suited to our plans to redefine wireless as America's Un-carrier."
T-Mobile branded itself the "Un-carrier" in 2013 as it set out to, as that year's annual report said, "address consumer pain points and frustration with the unnecessary cost and complexity of wireless service." In March that year, it introduced plans that eliminated annual service contracts and "provided customers with affordable rate plans without the complexity of caps and overage charges." That began a series of what it calls "industry-shattering" moves over subsequent years. Others included unlimited streaming video from top services, eliminating extra charges when traveling in places like Canada and Mexico, letting customers upgrade their phones whenever they want up to three times per year, offering to reimburse early termination fees when customers switched from other carriers, and more.
As CMO and later chief operating officer, Sievert led the design and execution of the 16 Un-carrier moves that have defined the company, according to a release in November 2019 announcing Sievert, then president and COO, would succeed Legere in 2020. As president and COO, Sievert led all of T-Mobile's marketing and product groups, and all retail, sales, and customer-support groups for all of T-Mobile's segments and brands, among other responsibilities. He also worked closely with Legere on T-Mobile's merger planning, integration, and regulatory approval initiatives for Sprint.
Before T-Mobile, Sievert had most recently been CEO of Seattle-based Discovery Bay Games; chief commercial officer at Clearwire Corp., a broadband communications provider, where he was responsible for all customer-facing operations; co-founder and CEO of Switchbox Labs Inc., a consumer technologies developer, which Sievert sold to Lenovo; corporate vice president of the worldwide Windows group at Microsoft, responsible for global product management and profit and loss performance of that unit; executive vice president and CMO at AT&T Wireless; and chief sales and marketing officer at E-Trade Financial. He began his career with management positions at Procter & Gamble, and IBM.
A 2014 story in Ad Age described Sievert as "bookish and reserved" next to Legere. "However, marketers who have worked with him say he doesn't shy away from aggressive tactics," the story said. It quoted a person who reported to him at AT&T Wireless saying Sievert is "fiercely competitive" and "one of the brightest minds in marketing."
T-Mobile has invested heavily not only in building out its wireless network, but in shouting its features. It spent $1.8 billion on advertising last year, according to its annual report. That's almost double the $949 million spent in 2012, when Sievert joined T-Mobile.
Born in Canton, Ohio, Sievert landed a paper route for The Canton Repository at age 10 and saved to buy his first computer, a Radio Shack TRS-80, in the late 1970s, according to a story on CantonRep.com in November 2019, after T-Mobile announced he would become CEO. Paper route earnings funded his purchase of a Commodore 64 in 1983, the story added.
"Those computers cemented a love for technology that has informed my whole career," Sievert said in the article. The paper named him a Teen of the Year in 1987.
Sievert went on to earn a bachelor's degree in economics from the Wharton School at the University of Pennsylvania. A Kirkland resident, he's married and has two boys in their 20s.
We caught up with Sievert as his one-year anniversary as CEO was approaching to ask about a gamut of business-related subjects. We learned a little more about Sievert outside the magenta walls, as well, including that he likes to pilot a seaplane and has a favorite Eastside coffee place. His company bio says he "owes his success to daily doses of a perfectly crafted dark roast French press, the source of all his earthly power."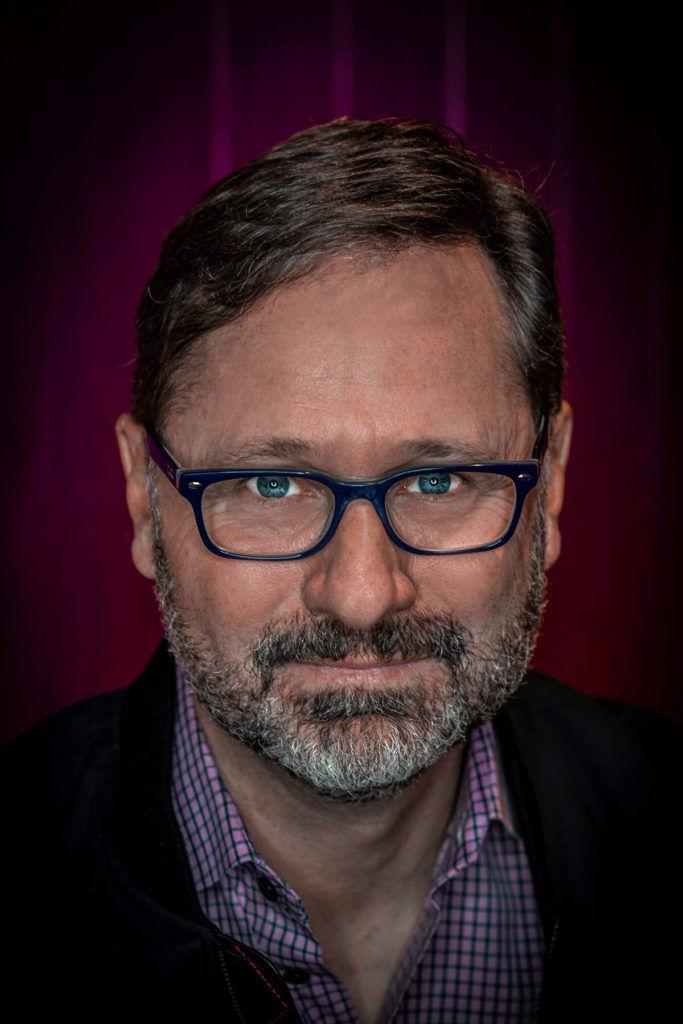 What's the biggest first-year challenge you faced as CEO?
If you had asked me in January 2020 to tell you what would define my first year as T-Mobile's CEO, I would've been talking about closing our historic merger, unifying the T-Mobile and Sprint brands and employees, and how the new T-Mobile would define the future of wireless and the 5G era. And I'm so proud to say that one year later, we've delivered on so many of those things — so much and faster than anyone thought possible. We continue to push ahead on all of our business, and cultural integration work — and, of course, we are deploying the nation's best 5G network at a record pace.
However, 2020 — coincidentally my first year as CEO — was a challenging and complex year for everyone and every business as we navigated a global pandemic and worldwide social unrest that required thoughtful, decisive action for our employees, customers, and communities. I'm so proud of how quickly our team has been able to adapt and continue to take care of our customers at a time when being connected was — and still is — more important than ever. We were one of the first U.S. companies to take bold action with wide-scale, temporary store closures from coast to coast as the pandemic hit. At one point, 80 percent of our stores were closed, and those that were open had strict protocols in place and utilized our digital capabilities to enable creative, new solutions, like virtual retail and curbside and mobile fulfillment to ensure continuity in serving our customers, while prioritizing employee safety. We also totally reinvented our customer care model in less than 30 days by transitioning and provisioning thousands of U.S.-based care employees to a work-from-home model. Still today, more than 95 percent of our T-Mobile Care frontline (employees) are taking calls from customers remotely, handling more than 90 percent of customer contact volume.
Of course, those are just a few examples of so many from an eventful 2020 — for our company, for our country, and for the world. Coming into this role, I knew that we had brilliant, creative, and adaptable people on our team, but now I know that more than ever, and I am so inspired by them every day.
What would you say is your biggest first-year accomplishment as CEO?
I'm a firm believer that empowering great people is the way to win, and Team Magenta has achieved fantastic results — overcoming a number of expected and unexpected hurdles to ensure our customers were supported and our business stayed healthy. The ingenuity of our team to complete the largest wireless merger in U.S. history amid an unprecedented global pandemic, while continuing to serve customers at a very high level, is so inspiring. My biggest accomplishment, actually, all of ours, was to adapt and deliver our best year ever as a team and as a business — and in the middle of a global pandemic. And we did it with pride and with a unique love of customers that sets T-Mobile apart. I'm so proud of the incredible team we've assembled — the best leadership team, management, and workforce in the industry. It's our mission to be the best in the world at connecting people to their world, and we are driving toward that in every corner of our business … every single day.
What's the biggest longer-term challenge you face?
I see opportunity in front of us rather than challenge … and as the supercharged Un-carrier with our newfound size and scale, we have the opportunity of a lifetime. My ultimate vision is for T-Mobile to be No. 1 in customer choice and No. 1 in customers' hearts. Some might think that's an overly ambitious goal, but we have all the pieces necessary to do that: America's largest 5G network and the ability to deliver great value, and unsurpassed customer service. We are going to show the world that as a big company, you can still put your customers first — and be a brand that everyone recognizes for it. By continuing to put customers first, treat them right, and change the rules in their favor, we are going to create one of the most-loved brands in the world.
John Legere said you were the first person he hired at T-Mobile in 2012. What was the most valuable thing you learned working under him the last eight years?
John Legere redefined the role of CEO and left behind huge, magenta shoes to fill. His willingness to build an entire business — the Un-carrier — centered around customer experience will forever be ingrained in our company's DNA. No doubt, under his leadership we moved the wireless industry forward by putting customers first, always. I was in fact John's first hire, and given my deep industry experience, I helped build and drive our customer-obsessed Un-carrier culture, and now I get to help take it to a whole new level, which is really exciting.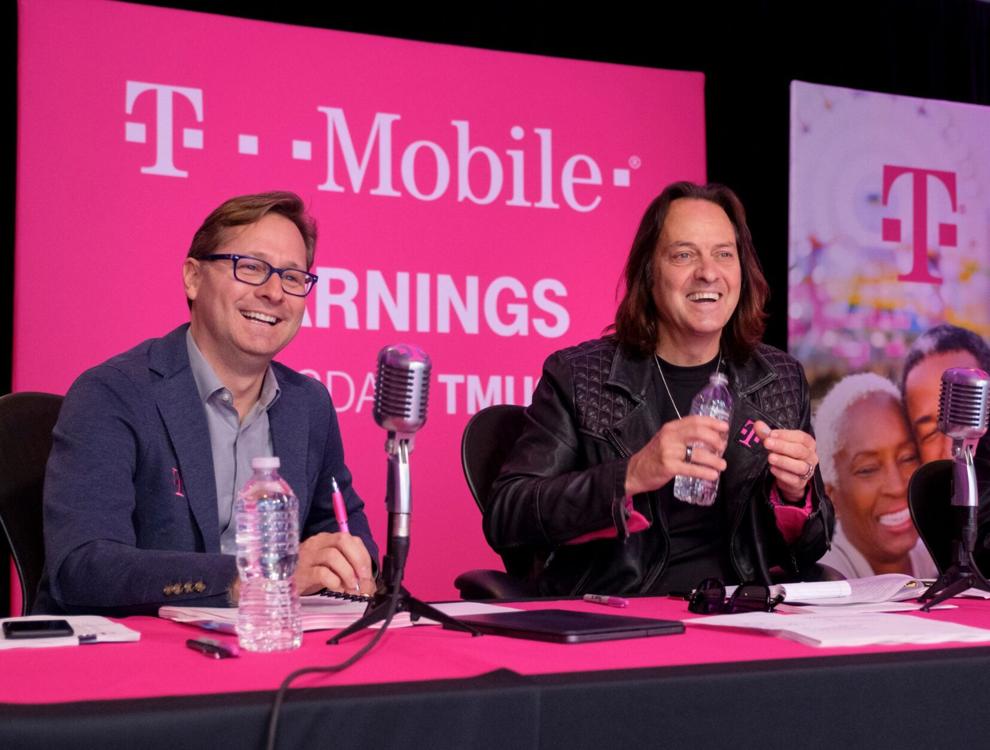 What's it like replacing Legere, who clearly had a large personality, frank and outspoken approach, and led T-Mobile's turnaround? How would you say your leadership style is similar or different?
Like John, as a leader, I have always focused on staying true to myself. John was central to one of the greatest success stories in the history of the wireless industry — and it was amazing to be a part of that story. Now, my job is to keep evolving that story and take the Un-carrier to the next level. I'm focused on making T-Mobile No. 1 in customer choice and No. 1 in customer hearts, and to get there we'll double down on our relentless focus on customer experiences and competition, because that's what the Un-carrier is all about. The only way we make that happen is with an amazing culture and employees, particularly those that work on the frontline in our stores and customer experience centers. I've always believed in putting the frontline first — I'm their biggest fan. This year, I've had a huge focus on communication with employees, even though it's looked a little different than the usual. And I can't wait to get out and see them face-to-face very soon and thank them for everything they've done for our customers.
You said in an interview with Mike Katz (executive vice president, T-Mobile for Business) that your favorite Un-carrier move was Binge On. Why?
We invented Binge On to provide customers with an easy and effective way to stretch their data bucket and, as we hoped, we gave them exactly what they wanted. At the time, it was revolutionary — the idea that you could stream all the video you wanted without using up your data bucket. Binge On stands out for me because it was a massive innovation, and it's a perfect example that when you really listen to customers, they lead you to a place you didn't think you could go, but we found a way for them. It was one of our most groundbreaking initiatives. Video is the No. 1 use of data — so it was an obvious and natural place to focus. Only eight months after the launch, customers had already streamed 765 million hours of video without tapping into their data buckets.
What recent Un-carrier moves are you most excited about?
As the supercharged Un-carrier, we are leveraging our incredible network, size, and scale to chart the path to a more connected, digitally equitable future for all — using "5G for Good." In fact, that was the name of our first Un-carrier move as a merged T-Mobile, and we announced three bold initiatives back in November 2019 aimed at doing just that.
5G for Good has three components that are some of the biggest things we have ever done. "Connecting Heroes" is our initiative that provides completely free 5G service for our nation's first responders. All of them. Because nobody's connection is more important than those that keep us safe. Nothing like it has ever been offered before. "T-Mobile Connect" represented the lowest prices in our history, expanding access to economically less-advantaged communities. And the biggest of all, "Project 10Million," is our ground-breaking $10 billion initiative to tackle the boldest aspiration we've ever taken on — to connect every single child. Education is supposed to be the great leveler and creator of opportunity in our society, but it only accomplishes that if kids are equally connected. This digital divide issue is called the "homework gap," and our goal is quite simple: to solve it, once and for all, with free and subsidized connections for 10 million underconnected kids. All three of these initiatives require the incredible breadth and depth that our network offers to bring critical and affordable wireless connectivity to those who need it most — from frontline workers such as firefighters and police officers, to underserved and low-income consumers, to school districts serving students and their families.
We had no idea particularly how important these would be this year. With Project 10Million, which we officially launched in late summer 2020, we knew we had to solve for the homework gap but didn't anticipate the schoolwork gap that would become so acute this year as more than 50 million students across the United States unexpectedly turned to remote learning. Already, Project 10Million has helped hundreds of U.S. school districts connect hundreds of thousands of students at absolutely no cost to their families. Post-pandemic, this work will continue as we work to achieve our bold goal: helping every single unconnected student in the U.S. get access to the internet connectivity they need to learn.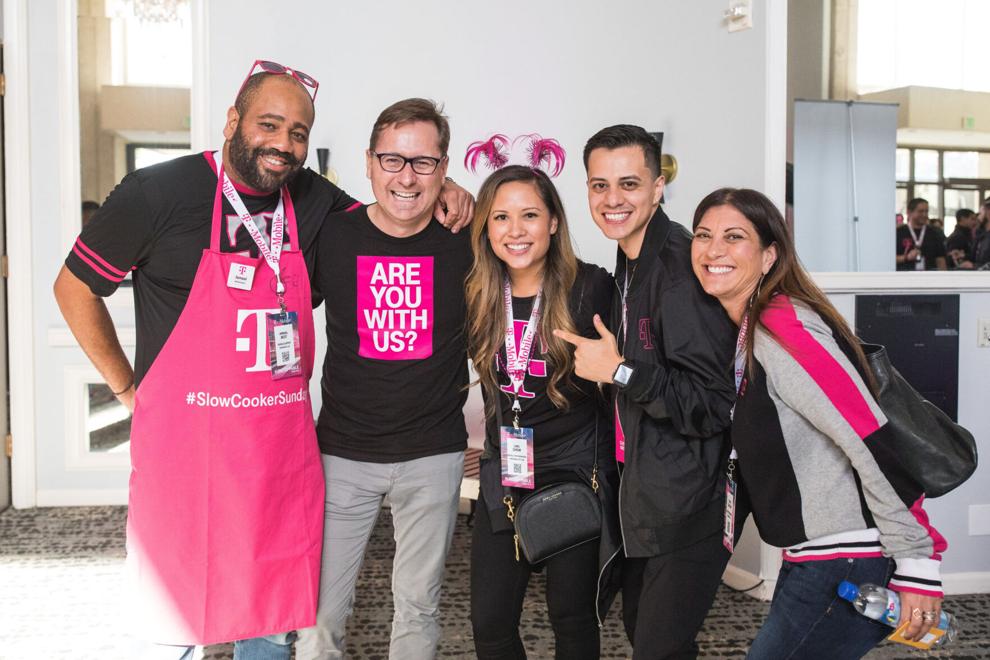 In your recent interview with Katz, he said you brought a new culture of risk-taking to T-Mobile when you joined the company. Describe your approach to risk-taking as CEO.
I have a sign hanging in my office that says, "Orville Wright did not have a pilot's license," which I think accurately reflects my approach. It's played out in my time at T-Mobile, for sure. The Un-carrier was born as the result of T-Mobile making smart bets that the rest of the industry just wouldn't make. And there was a real risk associated with that strategy — especially when executing some of our earliest Un-carrier moves — but we've learned that when you bet on customers, more times than not, the risks pay off — for the company, our stakeholders, and for the customers themselves.
As a leader, I've also learned that taking smart and calculated risks means you must make decisions quickly and effectively. Analysis paralysis can creep up when making decisions, but I believe it's my commitment to taking action — and supporting my leaders to do the same — that fuels constant innovation.
The $26.5 billion megamerger with Sprint took two years to complete. What was that process like?
The merger was really three years in the making: one to plan it and two to gain all of the necessary approvals. After all that, we were so ready to bring the new T-Mobile to life. The government gave us a little more time to plan the merger than anticipated, and in the event of a positive ruling, we spent that extra time rapidly deploying our 600 MHz low-band spectrum, making it the foundation for our Extended Range 5G, and simultaneously doing the work necessary for a rapid deployment of our 2.5 GHz spectrum from Sprint. And we worked to map out how we'd integrate our teams and two cultures — a huge undertaking but super-important to our long-term success.
And then, we got the court ruling, had a green light to go, and rapidly closed the merger on April 1, 2020. That prework — and many other proactive steps we took during the pendency of the merger — not only paid off but enabled us to go full tilt ever since we launched our new, combined company. The result has been a rapid delivery of the best value, the best network, and the best experiences for our customers.
Will T-Mobile be able to deliver on all its promises of merger benefits when it was seeking merger approval, and which do you consider the most important promise?
Yes. Throughout the merger process, one of the most important commitments we made was to use our expansive network, scale, and resources to make connectivity accessible to all — irrespective of location or income. And now that the merger has closed, that's exactly what we're doing.
We've worked with school districts, state governments, and technology partners to bring connectivity solutions to those who need it most; for example, T-Mobile Connect, … Connecting Heroes, … (and) Project 10Million. And we have so much more to come in small towns and rural areas that are traditionally underserved.
Improved and expanded 5G was considered a key benefit of the merger, allowing T-Mobile to expand its 5G coverage. Explain to customers who aren't telecom experts why 5G is such a big deal.
We live in a totally different world today than we could have possibly envisioned at the beginning of the 4G era. Now that we're at the jumping-off point of an even bigger transformation with 5G, hardware and software innovators are taking advantage of the capabilities we've built to unleash a new future for consumers and businesses. And the possibilities are incredibly exciting.
5G will be an incredibly transformative technology, unlocking a whole new mobile experience. With near real-time responses, 5G can unleash everything from remote drones to game streaming, and even autonomous cars. Another exciting use case is telepresence, especially right now — which can create more immersive experiences like AR (augmented reality) and VR (virtual reality). Imagine front-row seats to a concert from home or joining virtual meetings from miles away. And just like 4G, 5G will also create massive economic growth, bringing an estimated 3 million new jobs and spurring $500 billion in economic growth by 2024, according to CTIA (a trade association representing the U.S. wireless communications industry).
But these kinds of innovative technologies will require 5G capacity that works everywhere, not on certain street corners of certain towns. With coverage and speed combined, T-Mobile's leading 5G network will be crucial in driving forward the 5G tech era.
You have said, "The 2020s are going to be the 5G decade." Explain why that is, and why it's important to T-Mobile and people everywhere.
Remember when we all thought that 4G was going to be about faster upload speeds for pictures? Instead, it delivered new innovations, services, and companies like Uber and Grubhub that have changed our lives in ways we never imagined possible. 5G will be no different. We just don't know yet what all of the new and amazing innovations will be in the 5G decade, but the race has begun, and it will be amazing to see it unfold.
In 2020, the launch of Apple's new iPhones completed the phone lineup, marking the real start of the 5G decade, and T-Mobile is well-positioned to lead for the entirety of it. The launch of the iPhone 12 with 5G means that consumers will really start to pay attention to who is leading the 5G race. The market understands that T-Mobile is the clear network leader for the 5G era, and so do both AT&T and Verizon, because only T-Mobile will be able to offer a superior product and a superior value, simultaneously. That's something no company has ever been positioned to do, and our competitors see that and feel the need to act.
What is most attractive about Bellevue as a headquarters location?
I am a proud Pacific Northwest resident for many years. I love it here, and it's no secret that Bellevue is a major hub for the region's — and the nation's — tech economy. So, from a business standpoint, it's an incredibly attractive location to find the best of the best in terms of talent. And on top of that, it's just a beautiful city with so much to offer outside of the office — from natural scenery to entertainment and, of course, its coffee. We recently renewed our lease through 2030 and completed a renovation of our Bellevue campus — a $160 million investment in the Un-carrier future. We're proud to call this campus and this city home, and we can't wait to welcome employees back to our new and improved space designed to fit the changing needs of our workforce for years to come.
How has the pandemic affected T-Mobile, from a business perspective and from an employee perspective?
Despite constant unpredictability and the still-present threat of COVID-19, amazingly, 2020 was a historic year for T-Mobile financially — our best year ever — with customers choosing T-Mobile in record numbers because only we can deliver an unprecedented combination of value, product, and experienced leadership. Through it all, our commitment to finding ways to safely support our customers and each other, while driving our business forward, has never wavered.
The cornerstone behind that kind of success comes down to culture — which is something I think about a lot, especially as our employees are navigating this new norm of working from home. Traditionally, our culture has been driven by in-person interactions, whether at retail locations, call centers, or the office. We've had to figure out how to preserve that unique culture by finding new, innovative ways to communicate, collaborate, and celebrate with each other and our customers. One fun example was a kudo board where I asked employees to post photos of what makes them smile and just share pictures with one another — and the response was overwhelming. In fact, more than 30,000 photos were shared. I've personally sent companywide emails, held many virtual all-hands meetings with our entire workforce, and participated (via video) in dozens of department town halls since becoming CEO in April. And all of my senior leaders have been equally as engaged with their teams — because it's our job to lean in and overcommunicate, especially during challenging times like these.
You've said some, but not all, employees will return to the Bellevue office full-time after the pandemic and that there could be "three flavors" of employee. Do you envision that being the permanent future of work at T-Mobile, with less reliance on working in the actual office?
While this year of working from home has presented challenges, it has also allowed us to reimagine how work is done in bold, new ways — and the future of work will be inspired by what we've been through. We envision a hybrid approach that incorporates three models for employees — those who work in the office full-time, those who are 50/50 at home and in the office, and those who are mostly remote. That way, everyone is dipping in to collaborate, problem-solve, and support and help one another — all the elements that perpetuate a culture as unique as T-Mobile's. Different jobs can be done in different ways, and this past year has shown us how adaptable our employees are. I think this evolution will be incredibly positive.
In a post-COVID-19 world, the traditional office will need to be redesigned to create better experiences for employees, improve collaboration and productivity, and support the kinds of interactions that can't happen remotely. To better support Team Magenta, we've made a $160 million investment to transform our headquarters into a modern, connected workplace focused on teamwide collaboration and flexibility.
As we look to the future, I have all the confidence in the world that we can apply our learnings toward a new hybrid model that will lead to greater work satisfaction, knowledge-sharing, and innovation — all while maintaining our unique Un-carrier culture.
T-Mobile had strong financial results in 2020 and had 5.5 million total net customer additions. Can the company maintain the pace of growth it has posted over recent years?
2020 was our best year ever across our major customer and financial metrics, and not just because we're bigger now after our merger with Sprint, but because of how our teams delivered. We achieved such incredible results by staying true to T-Mobile's North Star — our customers — and building on our track record of doing well by doing good.
From customer growth to synergy realization to network deployment, we delivered across the business and further cemented our position as the growth leader in wireless. Importantly, we accelerated our synergy realization, which is driving our ability to simultaneously pursue growth and profitability. In 2020, we delivered $1.3 billion in run-rate synergies, and we just announced that in 2021 we expect to more than double that amount. Synergies are the net savings that come from combining T-Mobile and Sprint in the particular way we have planned it. In the case of this merger, the potential for savings, mostly on the network side, is enormous, even while simultaneously resulting in a far better combined network. These synergies give us the financial capability to make smart investments in our future and to reach more people with this amazing 5G network we are building.
In a video last year, you mentioned the company's leadership in diversity, equality, and inclusion. What is T-Mobile doing in that area that makes it a leader?
Creating a culture of diversity, equity, and inclusion has always been in T-Mobile's DNA. The Un-carrier was built to break down barriers and rewrite the rules, and we understand that to truly serve customers and communities, we need every voice, perspective, and background represented in our company. Our workforce represents the diverse communities we serve — 59 percent of our employees are minorities, and 41 percent are female — and I'm proud to share that nearly 40 percent of our full-time employees take part in at least one of our six Resource Groups to advance meaningful conversations about inclusion across the business and out in our communities.
And we continue to make real and transformative progress on the DE&I (diversity, equity, and inclusion) front through our External Diversity and Inclusion Council to further embed DE&I into the heart of how we operate as a business, serve customers, and advocate for our communities. Investing in DE&I is not only the right thing to do; it's important for our business. It's our diverse talent, experiences, and thinking that make us a better company.
T-Mobile has made it a habit to call out its rivals (AT&T and Verizon) over various claims, reinforcing T-Mobile's "Un-carrier" tagline. Legere even referred to them in an interview as "Dumb and Dumber." It seems you're taking a slightly less confrontational style with competitors, but aren't shy about pointing out what you see as their shortcomings. Accurate?
No one can deny that the wireless landscape has changed for the better over the past eight years, thanks in large part to the Un-carrier's relentless focus on solving customer pain points and calling out AT&T and Verizon to follow suit or be left behind.
We're not letting up, but I'm going to stay true to my leadership style, too. Each leader communicates in his or her own way, but there is no doubt that we're going to keep the competition honest and make sure consumers see improvements in this industry — that's what the Un-carrier is all about. We won't ever stop pointing out the competition's shortcomings because we know that only T-Mobile can deliver the best value and the best network to customers. I won't let anyone confuse that issue.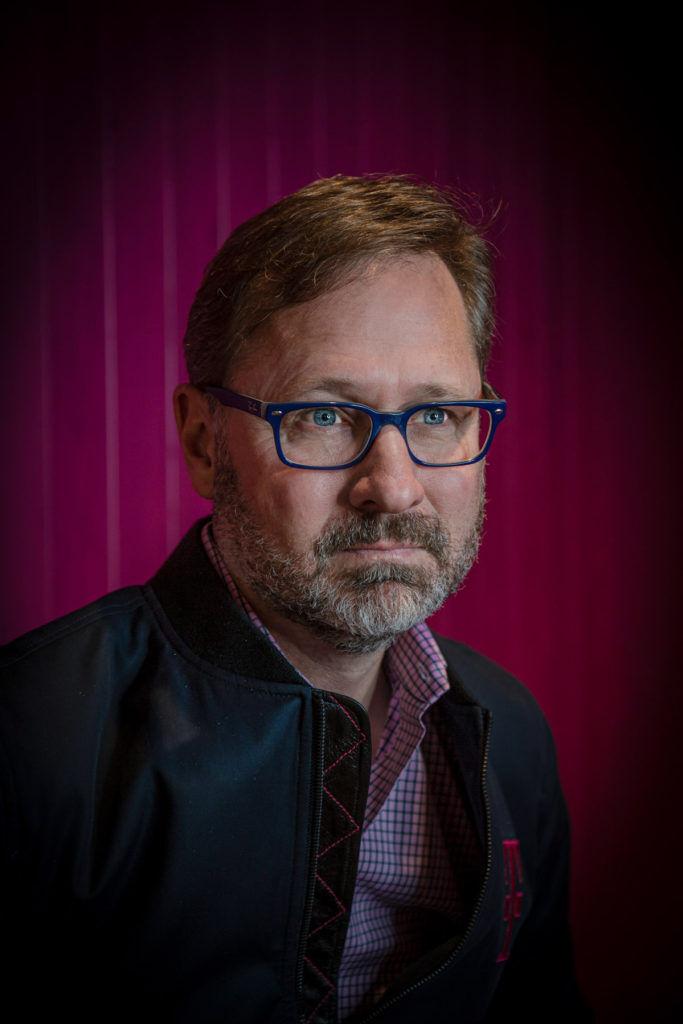 What's the best piece of professional advice you ever received?
Early in my career, I tended to be a little impatient, and I'm not claiming that I have that completely under control today. But my point is that I would drive to solve issues myself rather than necessarily delegating to others. That approach, even though I was trying to express my confidence, actually made me seem arrogant, like I thought I was the smartest guy in the room — not to mention, no one can be everywhere on every issue.
I learned from some incredible mentors that I am much better off if I surround myself with smart people — and then support, encourage, and trust them to do something that I could never do. It took me a while to figure that out as a leader, and now I feel the benefits of that approach, every day. My leadership team is second to none, and running this big company takes all of their talent and all of my leadership to do it right. I know the best way to improve and make meaningful change is by empowering those around me to speak up and challenge me for the greater good of our customers and our business.
Who's an Eastside tech leader you admire, or follow, and why?
With Microsoft's broad and deep reach, Satya Nadella believes it's the duty of private enterprises to create solutions, not problems. His example reminds me to constantly examine our core business model at T-Mobile. How can we anticipate our customers' needs and make the world a better place? And perhaps in tech more than any other industry, you can't rely on past success to guarantee future success. Satya lives that philosophy of always looking ahead.
T-Mobile signed a 25-year deal to put its name on Seattle's baseball stadium starting in 2019. Why was stadium-naming important to T-Mobile?
In 2018, we announced the home field of the Mariners would be known as T-Mobile Park for the next 25 years — and I just love to see T-Mobile Park lit up magenta. We take great pride in being a company that puts customer experience at the forefront of all we do, and our longstanding partnership with the Seattle Mariners allows us to go all-in — not only for our customers, but for every dedicated fan of our hometown team. This partnership is an important way we remind Pacific Northwesterners that this region is T-Mobile's home. We were founded right here in Bellevue many years ago and grew into a prominent Fortune 50-sized company here. And we plan to stay. (Based on its 2020 revenue of $68.4 billion, T-Mobile expects to crack the Fortune 50 when the next Fortune ranking is released.)
Your T-Mobile bio says you're an avid aviator. How long have you had a pilot's license? What kind of plane do you fly? Where do you like to fly?
I've maintained a lifelong interest in flying since my childhood, when I won a contest selling new subscriptions to my local newspaper, The Repository, that included a grand prize of a sightseeing tour over Canton, Ohio. I now have a private pilot license and enjoy flying with my wife, Suzanne, in our seaplane to destinations all around the Pacific Northwest and, in particular, the San Juan Islands.
It sounds like you're a boater, too. Where's your favorite place to skipper your boat? Sailboat or powerboat?
Washington's waterways are part of what makes this state so unique and scenic. And you can get into boating and experience our beautiful state from the water's perspective on almost any budget, from an old kayak, on up to a mega yacht, or even from our unique Washington State Ferries. I highly recommend the San Juan Islands for a quick getaway. Put me on the water in a boat of any kind, and I'm content.
Your T-Mobile bio says you owe your success to "daily doses of a perfectly crafted dark roast French press." I assume that's made at home, but what's your favorite Eastside coffee place?
Suzanne and I frequent many local coffee shops, including Starbucks, which only Seattleites get to call a "local coffee shop." But our main go-to is Zoka Coffee, at the corner of Lake and Central (in Kirkland). Incredible chocolatey flavor somehow makes it into all of their roasts.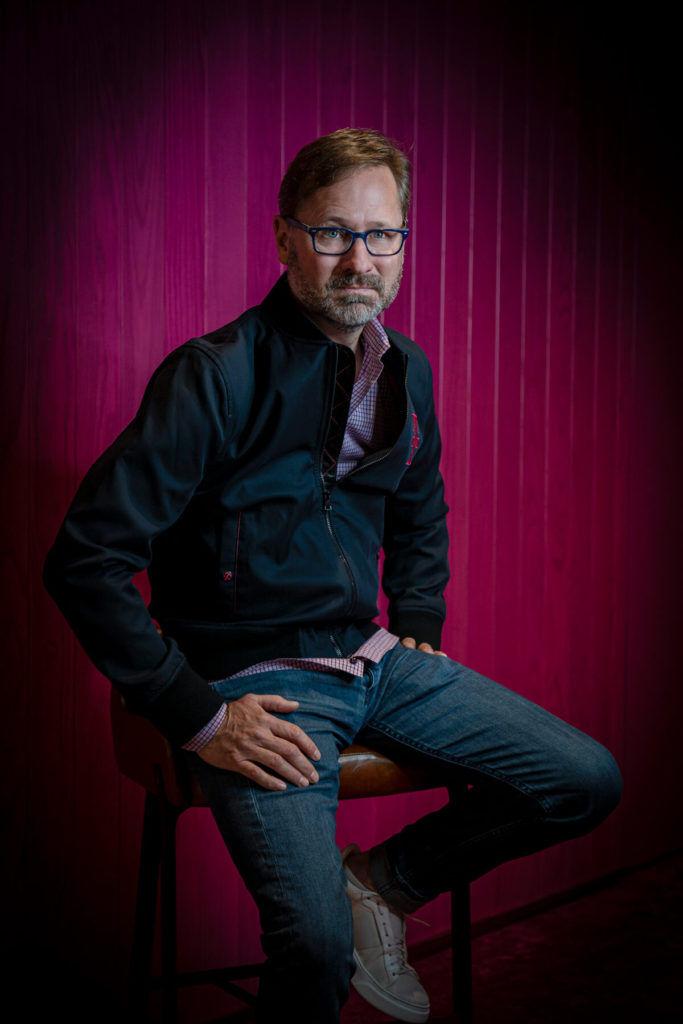 What personal cause is most important to you?
I don't know how you can be living in the Seattle area right now and not be concerned with homelessness. This is a humanitarian issue first and foremost, as people in our own communities continue to become more vulnerable than ever, and need more help. But it's also an economic issue. I don't think Seattle will fully recover economically if the city continues dealing with the homelessness crisis on this scale, with tent camps in our shared public spaces and downtown areas that are not clean and feel unsafe. The solutions we're seeing so far don't meet the crisis that is unfolding.
I read that you said the only reason you achieved your current level of success in business is because of your late father. What did he do, and what was his message that resonated?
My father worked in marketing and systems, at IBM, Standard Register, and several smaller companies. Late in his career, he was a marketing entrepreneur. And my mother was a registered nurse, and later a retail manager and home designer. They both worked incredibly hard, and I grew up talking shop about marketing ideas and offers around the dinner table. It clearly took root. Their work ethic and genuine support of me and my goals were critical to my success.
Anything else you feel is important to mention about you, the company, the merger …?
It's been a whirlwind year since closing our merger — and despite all its challenges — we've proven that the Un-carrier won't ever change who we are and what this company set out to do, which is to disrupt the status quo and change the rules of this industry in our customers' favor. It's also always been my longstanding ambition to ensure T-Mobile is one of the most-loved brands in the world — that we're famous for putting customers first. It's propelled just about everything we have embarked on, and it's clearly resonated with customers. When I joined T-Mobile, we had about 33 million customers, and we were struggling to keep that number from slipping further. Now, we're the growth leader in wireless, with more than 102 million customers — 5.5 million of those coming to T-Mobile in 2020 alone.
I'd be remiss if I didn't take this opportunity to say a big magenta thank you to T-Mobile employees for all their fortitude, guts, hard work, and support for each other in 2020. This year wasn't easy, and yet we accomplished so much to help drive our business forward. Our future has never been brighter, and I can't wait to watch this team continue to deliver as we work toward being No. 1 in customer choice and in their hearts.